Xcortech XT301 Compact Tracer in the MK2 version.
Features:
- Made of aluminum
- Very compact tracer
- Length: 61mm
- Diameter: 27mm
- Weight: 28g
- Integrated motion sensor
- 3 automatic shutdown modes adjustable
- 4 brightness modes adjustable (ECO, Low, Middle, High)
- High Power UV LED technology
- 2 LEDs illuminate the BB from two sides
- A fully charged battery lasts for up to 19,000 shots
- Up to 35 BBs per second (2100 RPM) can be illuminated
- Built-in lithium battery with USB charging port
- Integrated charge level indicator
- Protection against deep discharge
- The tracer can also be used in the covers of other silencers
- 11mm positive thread, adapter for 14mm negative thread is included
- Ideally suited for green tracer BBs, the brightness may vary with other colors
- In case of longer storage, it is recommended to charge the battery every 2 months
- the total length with adapter is approx. 82.6mm
Links & Downloads:
- Xcortech XT301 MK2 Compact Tracer Bedienungsanleitung
- CM.126 "Gen. 2" AEP + Xcortech XT301 + CM.126 AEP Silencer Adapter Review (YouTube, Geonox Airsoft)
- Xcortech XT301 + XT501 Tracer Units Review (deutsch, kenokroo.com)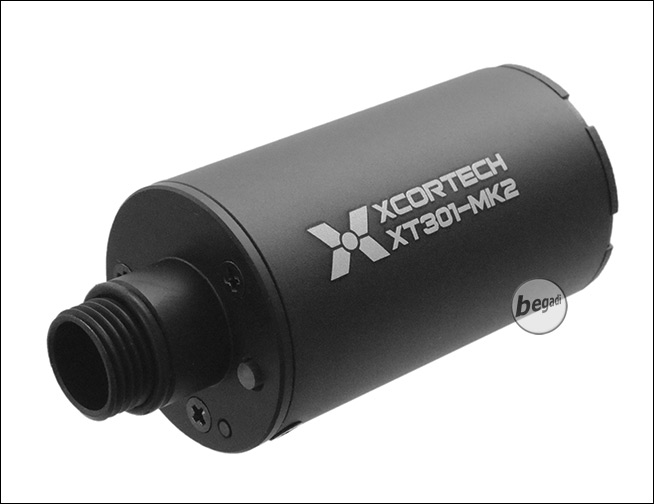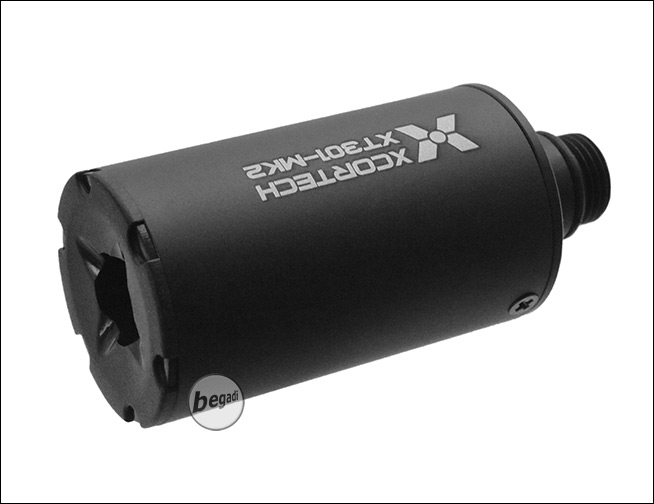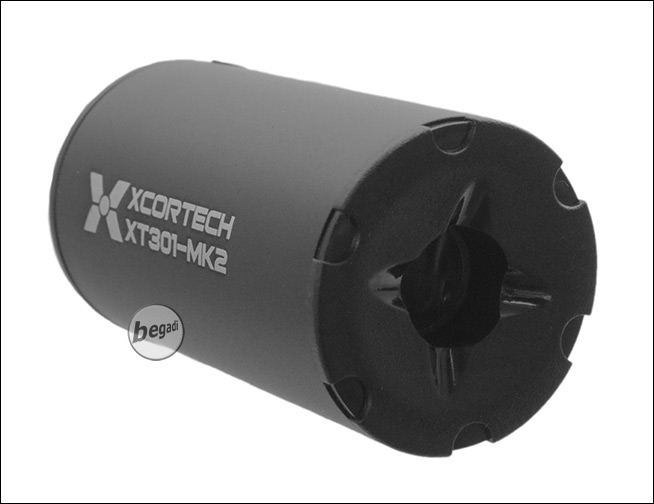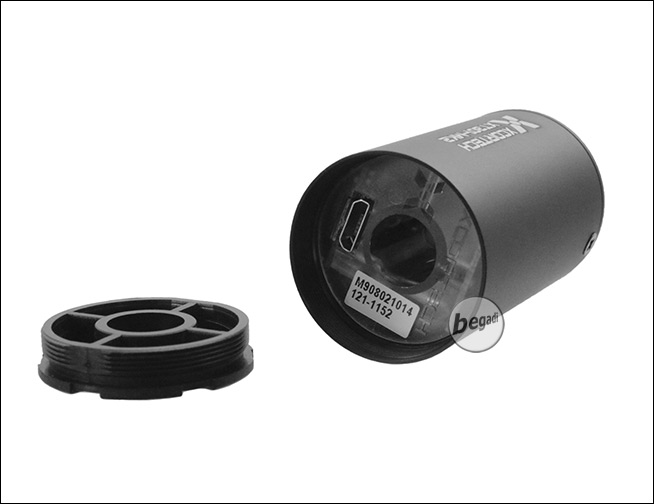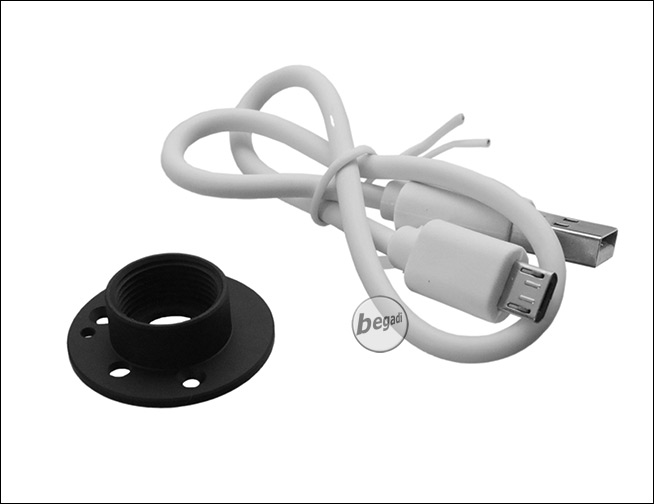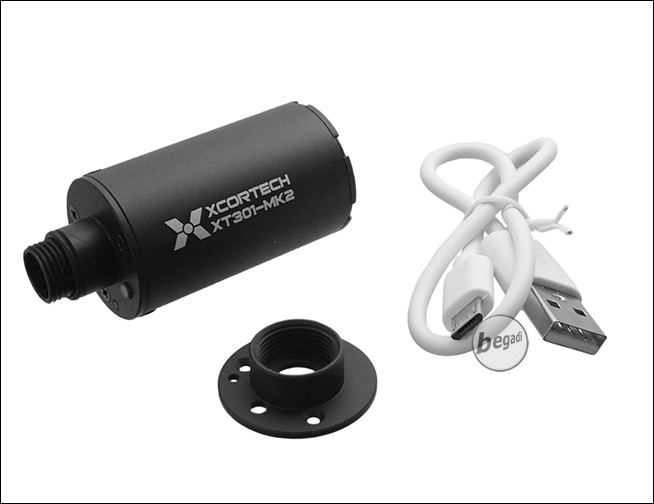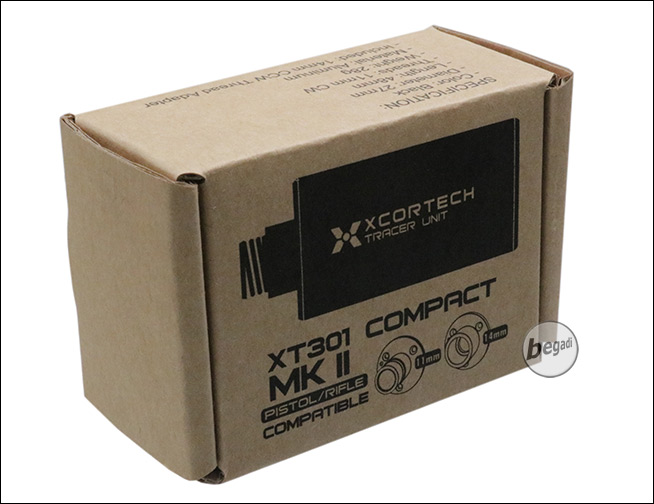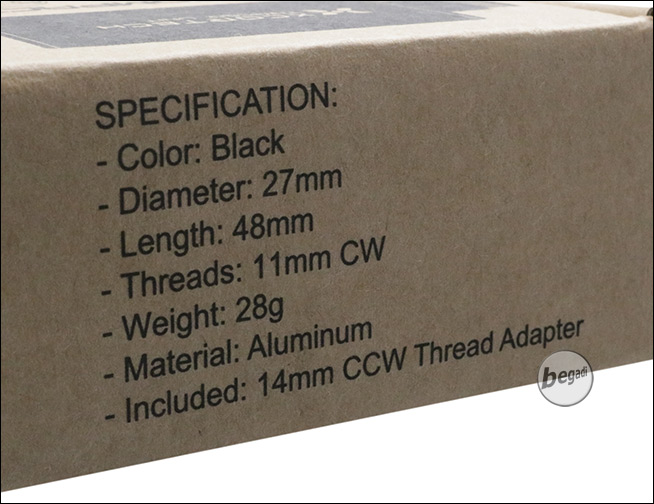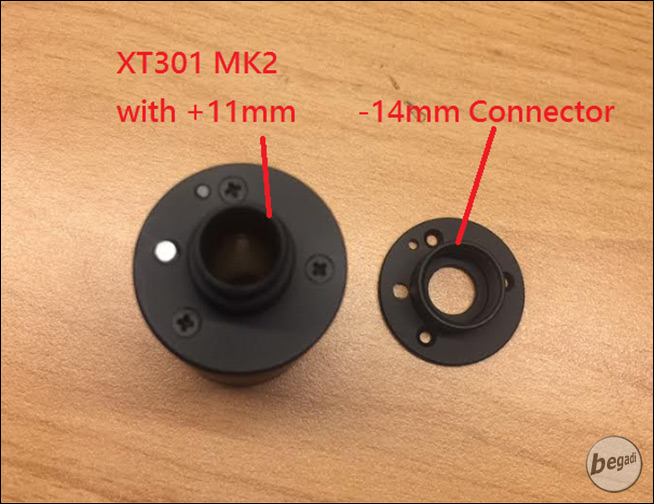 Die folgenden 2 Bilder zeigen noch die alte Version des X301, die Aussenmaße sind jedoch gleich - die Bilder wurden dennoch eingebunden um zu zeigen wie der Artikel auf den Pistolen wirkt.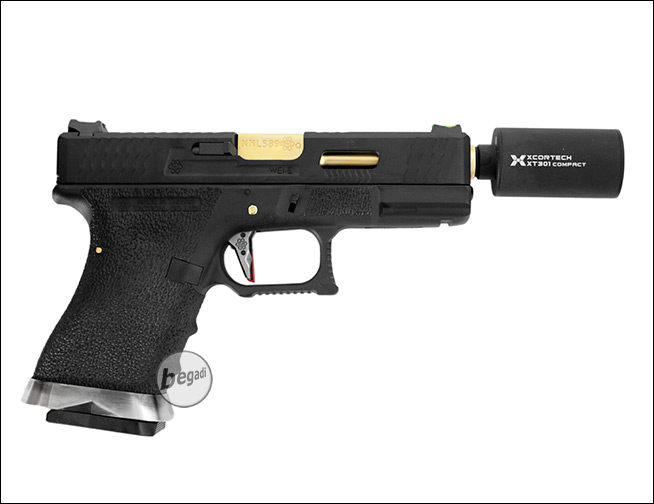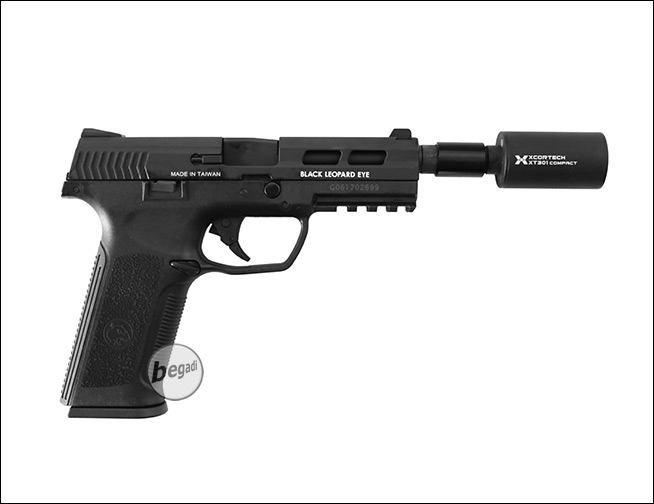 Buy 3 for

€71.16

each and save

5

%
Buy 5 for

€69.66

each and save

7

%
Buy 7 for

€68.16

each and save

9

%
Buy 9 for

€66.66

each and save

11

%