For your orders at Begadi we use a system based on a two-stage authentication, as required by law. The age of the account holder and the age of the goods recipient are checked.
Click here for more information
The check is automated, convenient and DSGVO compliant!
Hersteller: S&T
Importeur: Begadi
System:
Einzelschuss Repetierer, Federdruck
Kaliber:
6mm
Magazin Kapazität:
20 Schuss
Energie:
ca. 1.4 - 1.5 Joule
HopUp:
ja, einstellbar
Gesamtlänge:
ca. 960 - 1005mm
Lauflänge:
550mm
Gewicht:
ca. 6,6kg (nur Waffe mit Magazinen) bzw. 12,6kg komplett mit Koffer etc.
Material:
Kunststoff + Metall
Lieferumfang:
Waffe + 2 Magazine + Anleitung
PTB Zulassung:
Details siehe hier
Eigenschaften:
- Upper Receiver hergestellt aus CNC gefrästem Aluminium
- Lower Receiver und Griff hergestellt aus verstärktem Polyamid Kunststoff (Nylon Fiber)
- Durchgehende Rail auf der Oberseite zum Anbringen von Zieloptiken und Zubehör
- Rail nicht kompatibel mit einigen Bridgemounts, da der Abstand der Vertiefungen nicht dem Standard entspricht
- Ausklappbares, in der Länge verstellbares, Metall Zweibein (abnehmbar)
- Im Schaft integrierter, voll einstellbarer Erddorn (Monopod) aus Metall
- Schaft in 7 Positionen in der Länge einstellbar
- Schaftkappe und Wangenauflage in der Höhe einstellbar
- Aufnahme für zweites Magazin vor dem Griff
- Extra großer Abzugsbügel um auch mit Handschuhen schießen zu können
- 14mm+ (pos.) Gewinde zum Anbringen von Schalldämpfern
- Zwei Magazine im Lieferumfang enthalten
- Kompatibel zu AEG Läufen und Hop Up Gummis
- HopUp Unit aus Aluminium
- Kompatibel zu SAEG Federn
- Piston / Springguide, Trigger Unit nicht mit handelsüblichen Teilen kompatibel
- Abschließbarer Hartschalen Koffer im Lieferumfang enthalten
- Bei der ST-SR1 ist der Repetierweg andersrum als gewohnt. Man muss ohne Gewicht nach hinten Repetieren, und den Bolt dann mit Spanngewicht nach vorne drücken.
Magazine, Reviews & Downloads:
- Magazin für S&T ST-SR1 Spring Sniper Rifle
- S&T ST-SR1 Spring Sniper Rifle Video Review (YouTube, Bird Airsoft)
- S&T ST-SR1 Spring Sniper Rifle Bedienungsanleitung & Explosionszeichnung
- S&T STSR1 Ersatzteile
(linkt auf die Kategorie mit den Ersatzteilen für die Gas Version. Bis auf die Teile, die für das Gassystem relevant sind, sind jedoch alle Teile kompatibel)
Passendes Zubehör / mögliche Anbauteile:
- Begadi Double Screw Silencer, lang - schwarz
- Otto Repa OMR Flashhider
- UFC Knights Type Stahl CW Flash Hider (14mm+) [UFC-FH-27B]
- UFC MB Stahl CW Flash Hider (14mm+) [UFC-FH-22B]
- Begadi RIS -Metall- Angled Fore Grip
- Otto Repa OMR Schnellspann- Montage "BLITS", mit Schutzbacken
Um handelsübliche Silencer zu montieren, wird ein 14mm Adapter (z.B. 07814001) benötigt.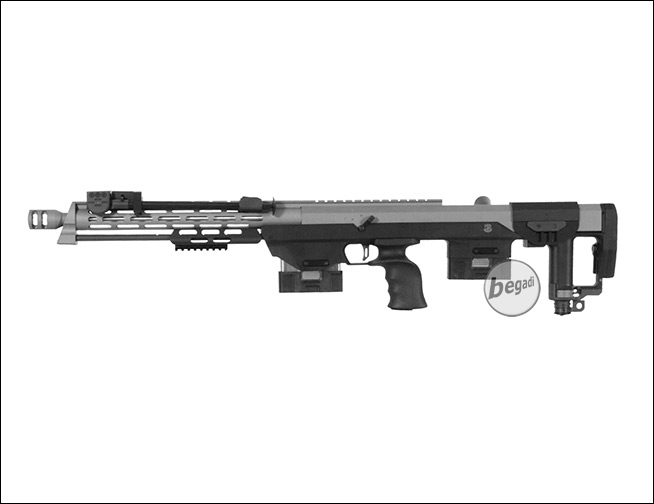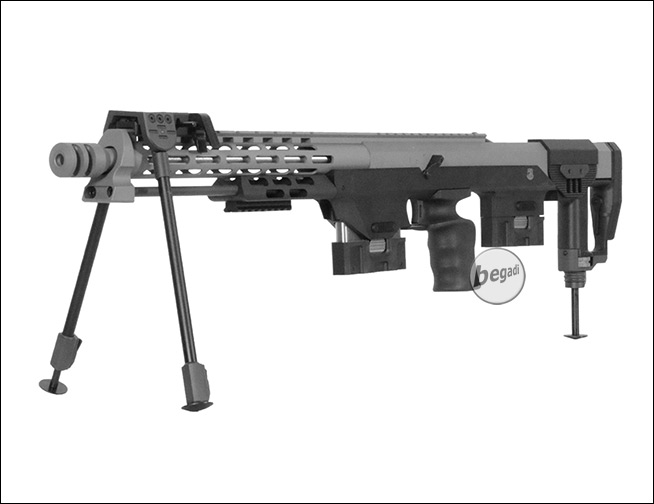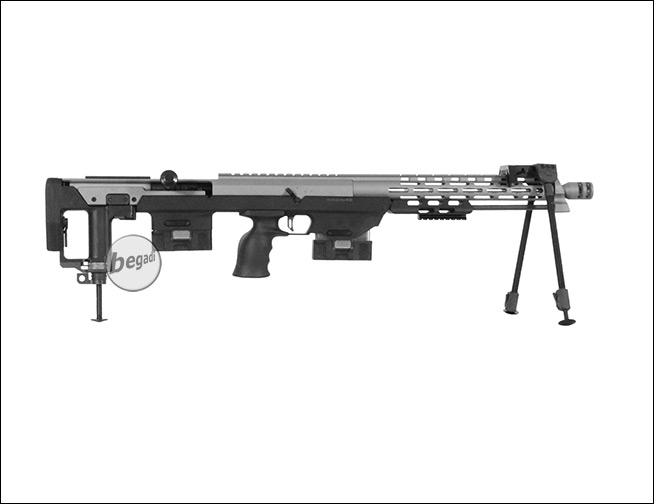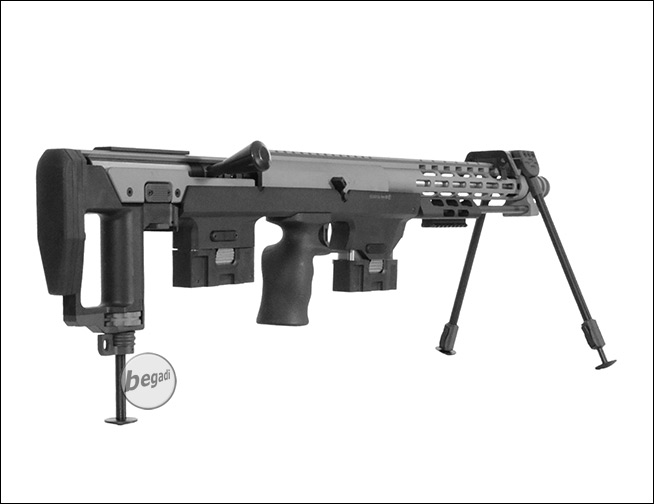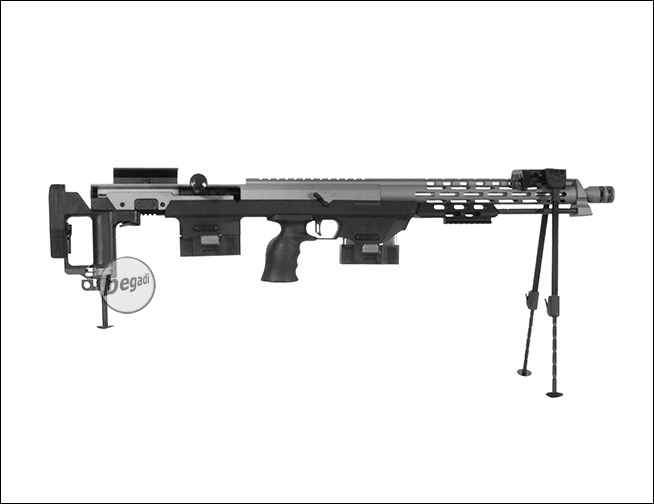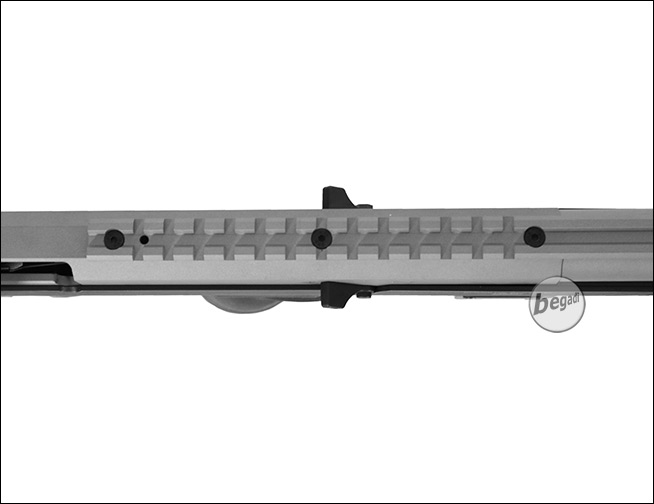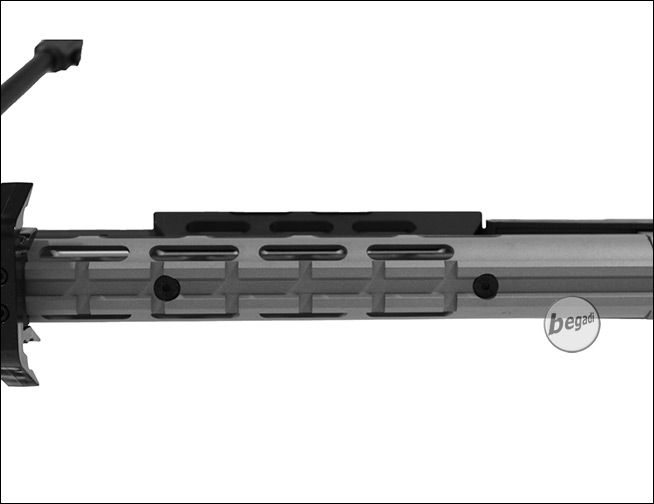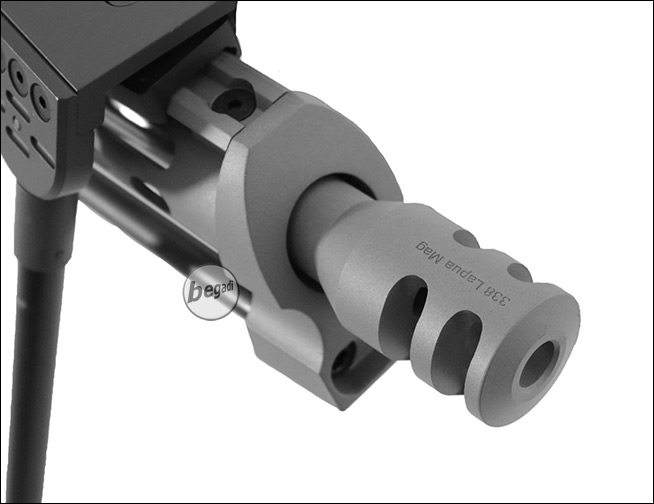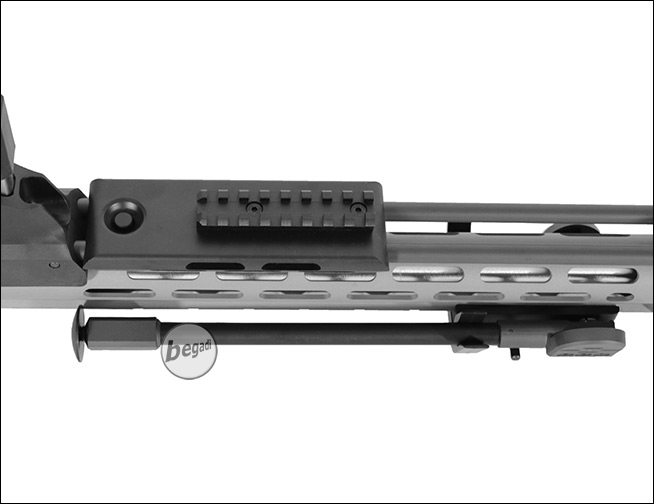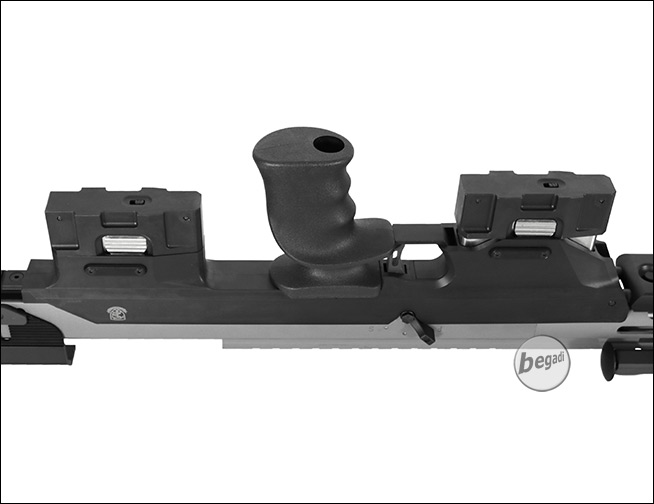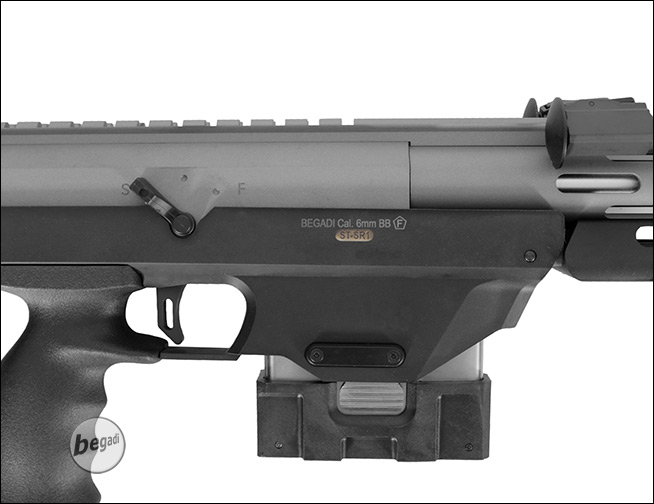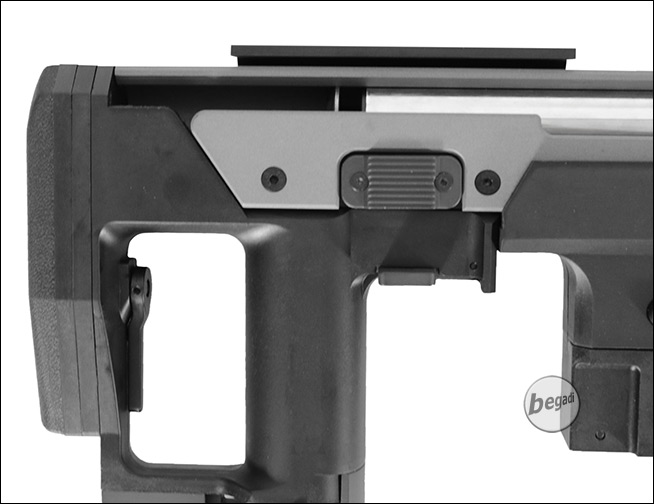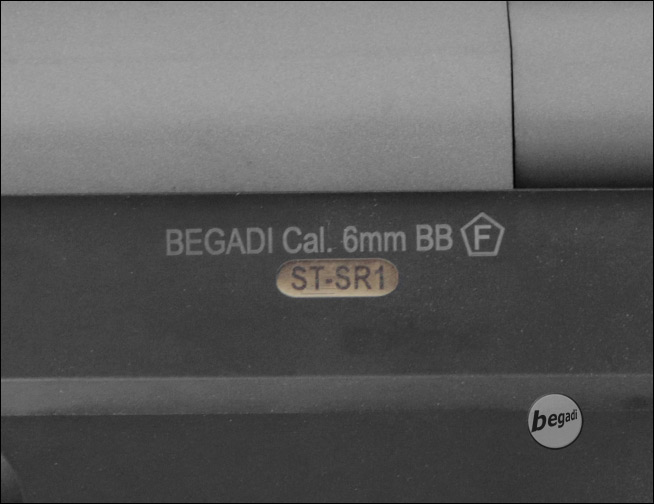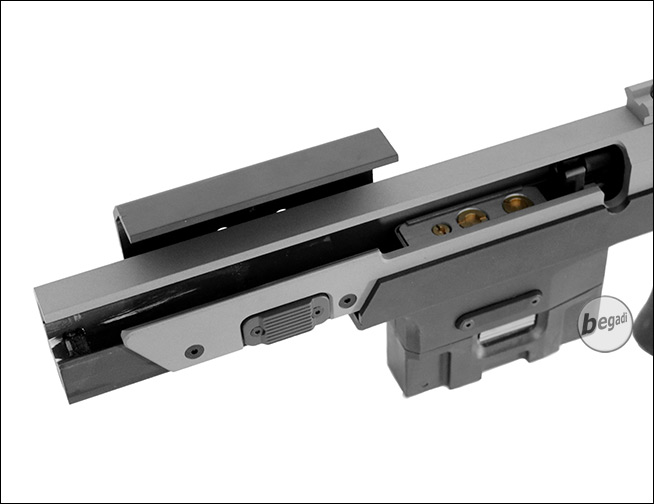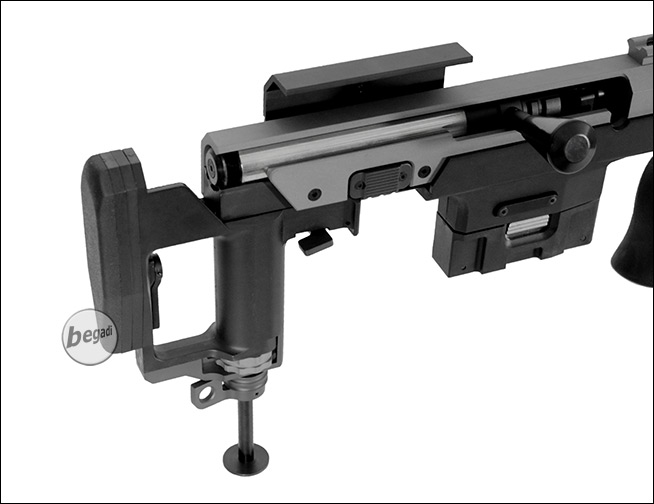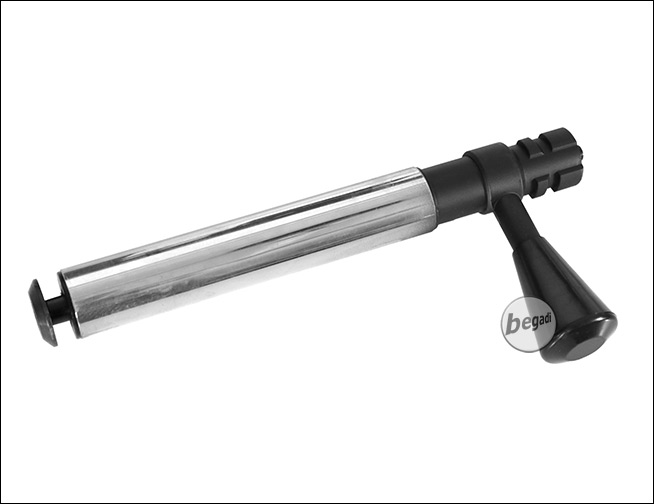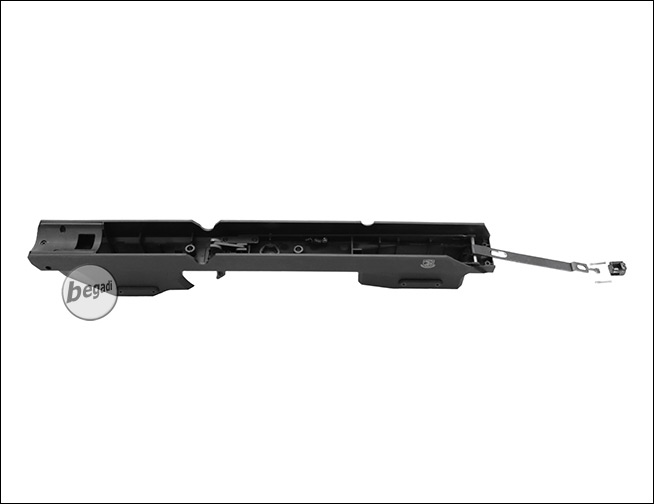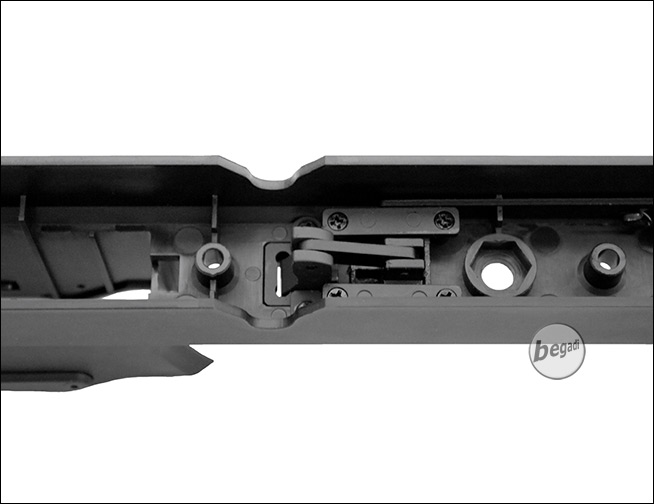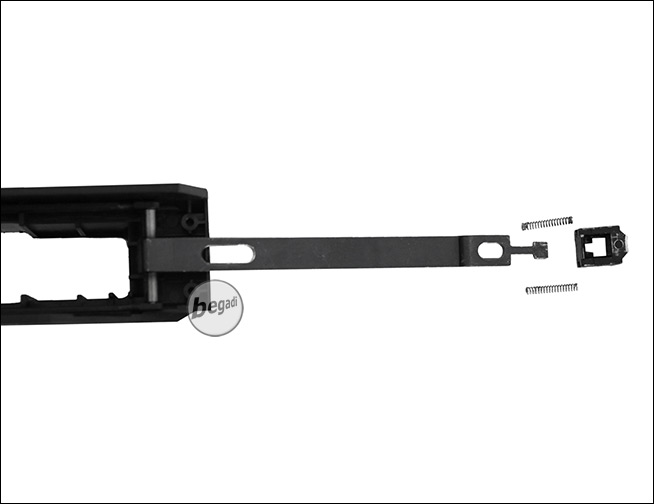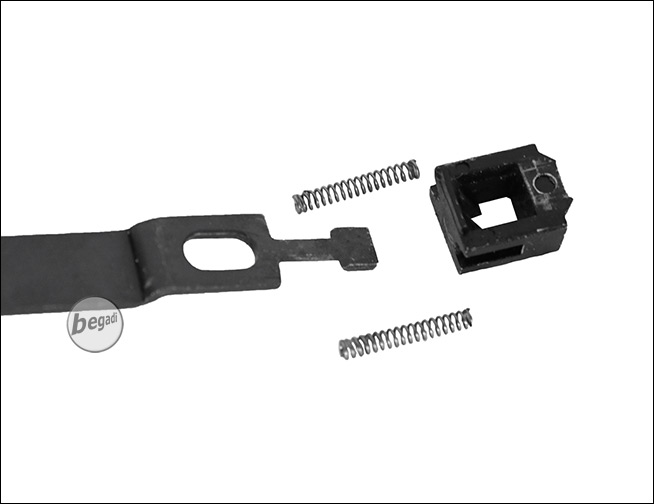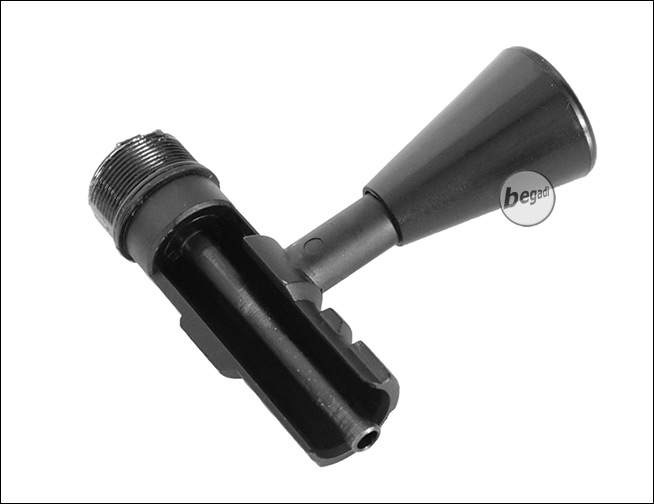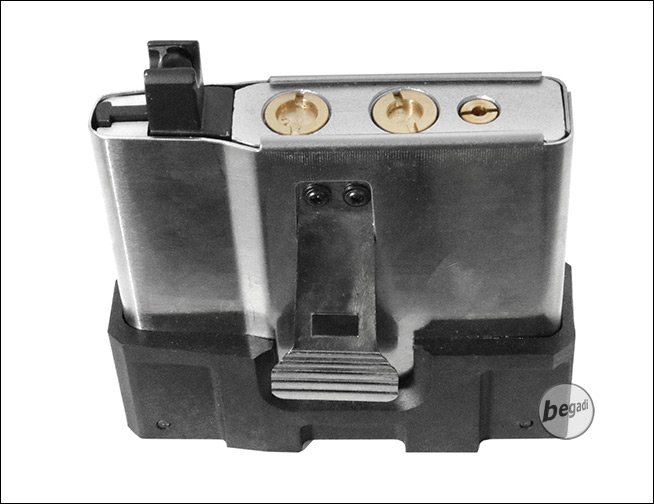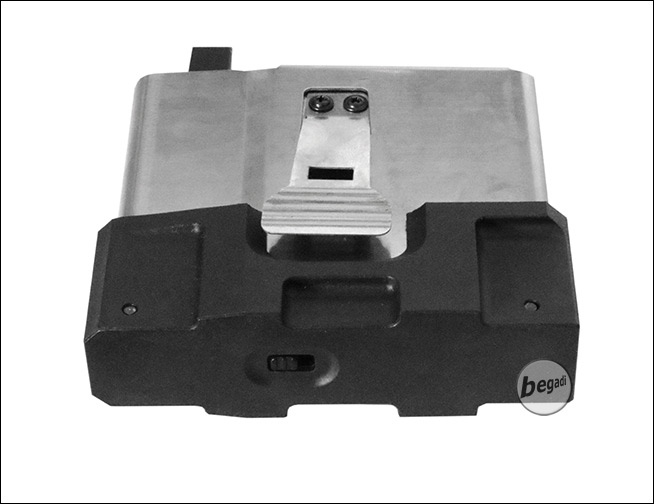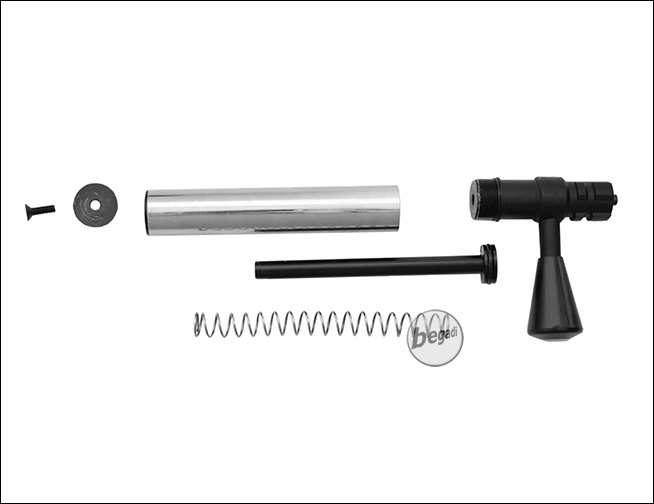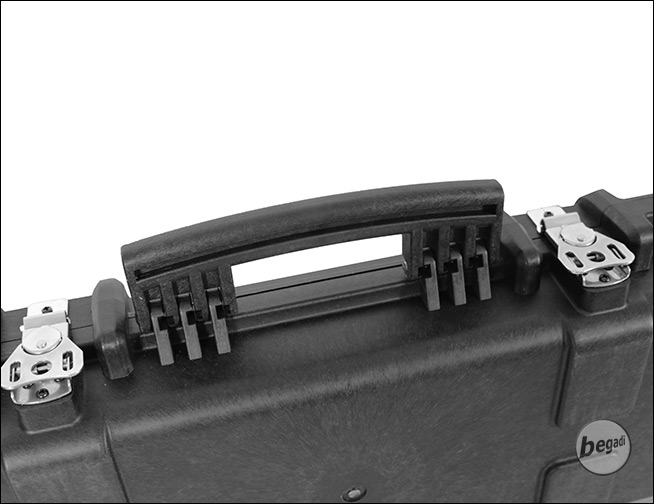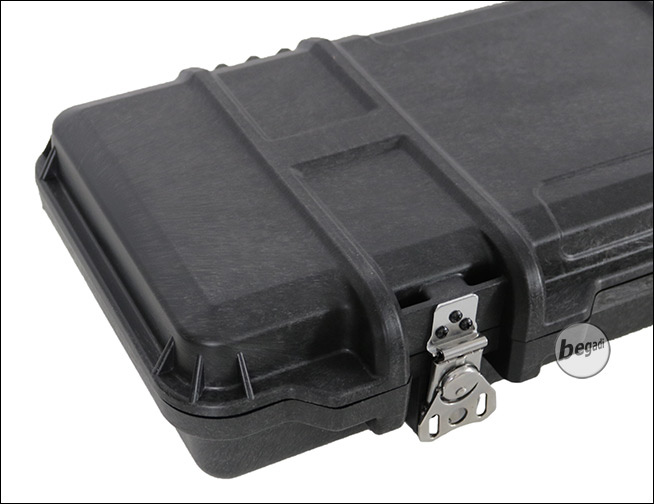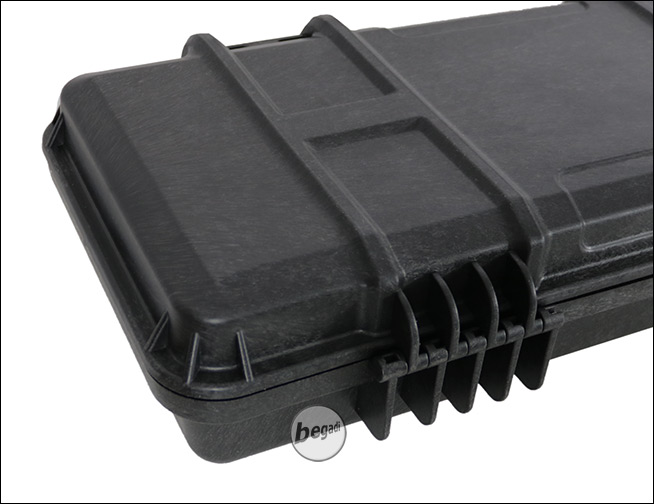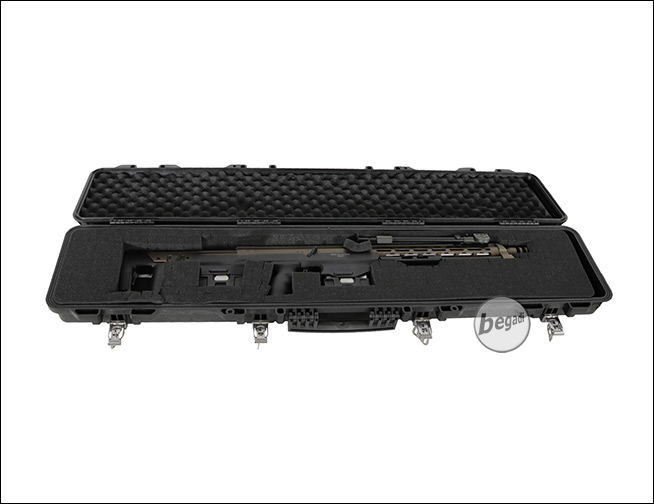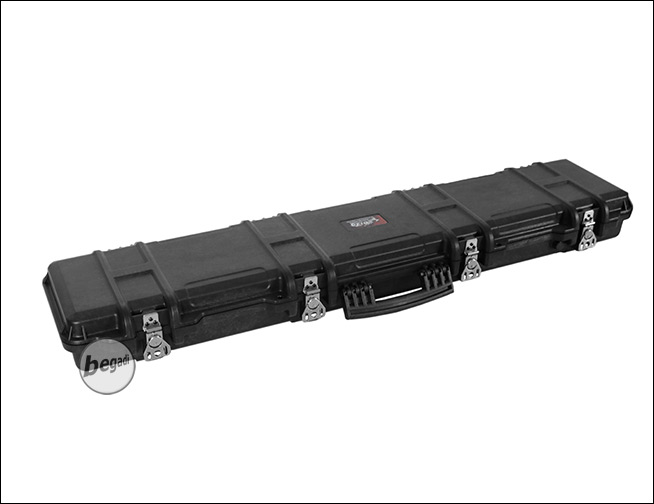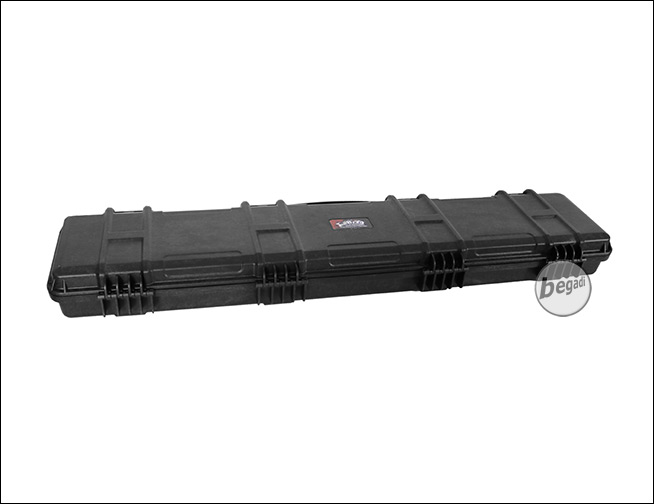 Anwendungsbeispiele
Die Bilder zeigen die Gas Version, bis auf das Gas/Federdruck System sind jedoch beide Versionen identisch - da diese Bilder primär wegen der Anbauteile, optiken etc. interessant sind, binden wir sie hier dennoch mit ein.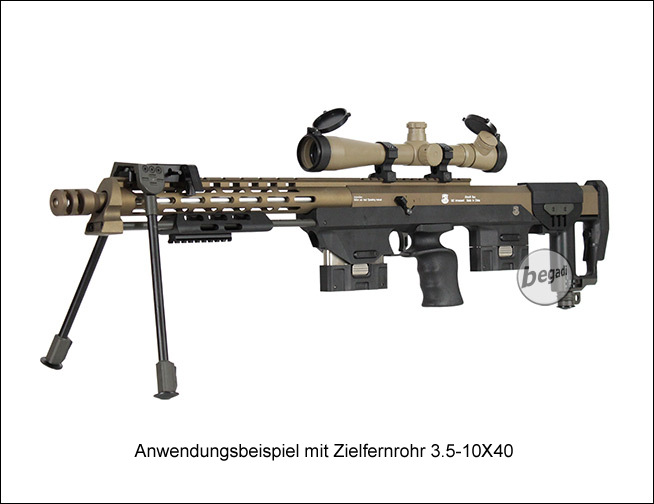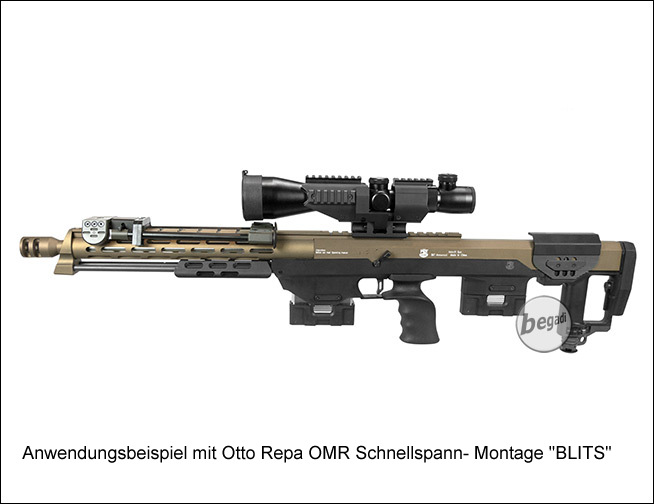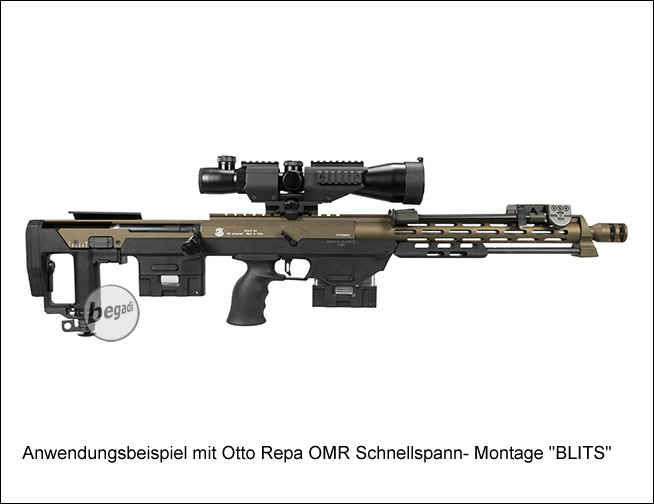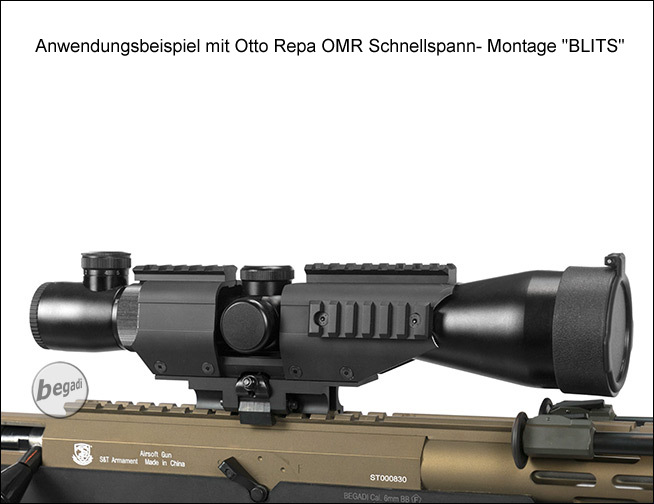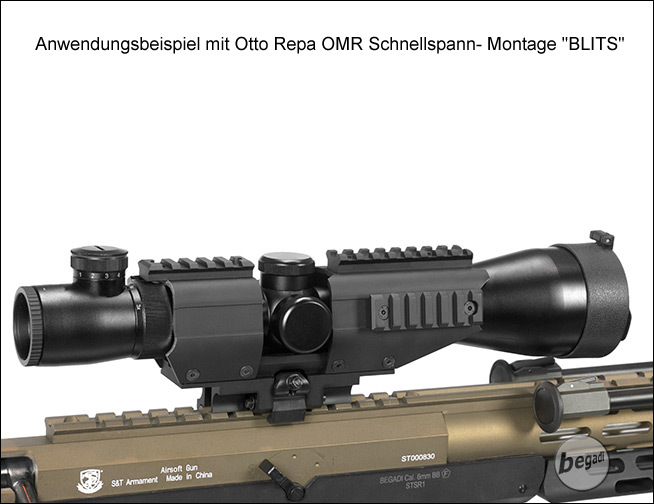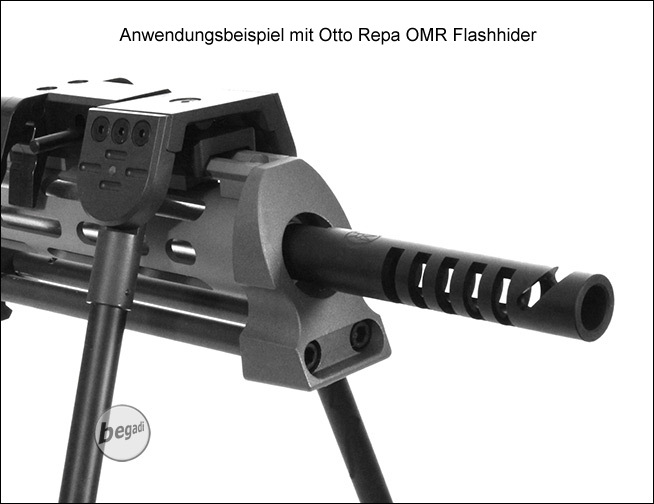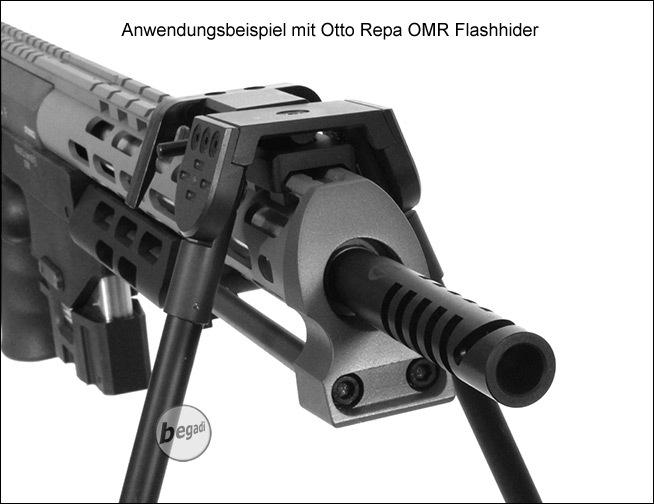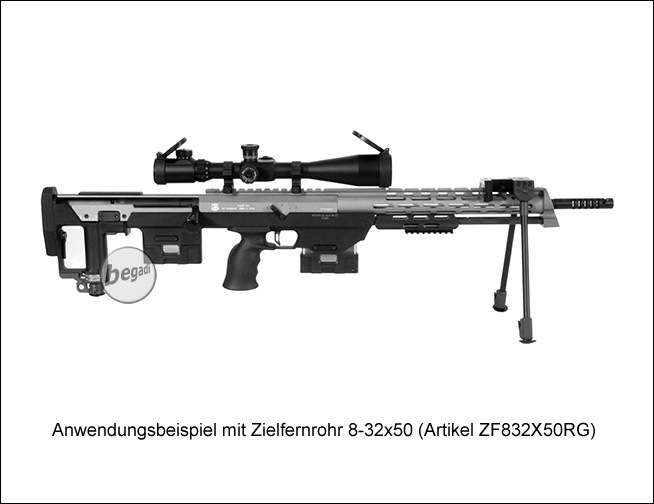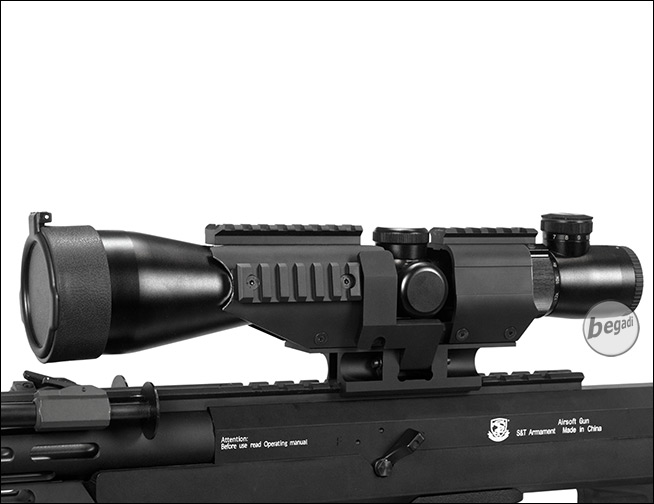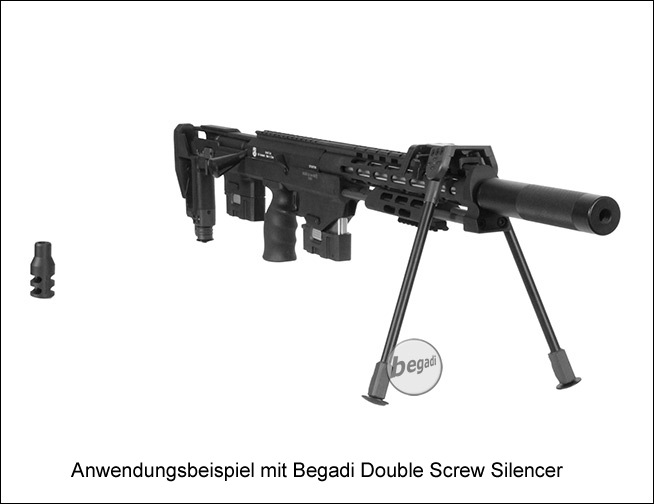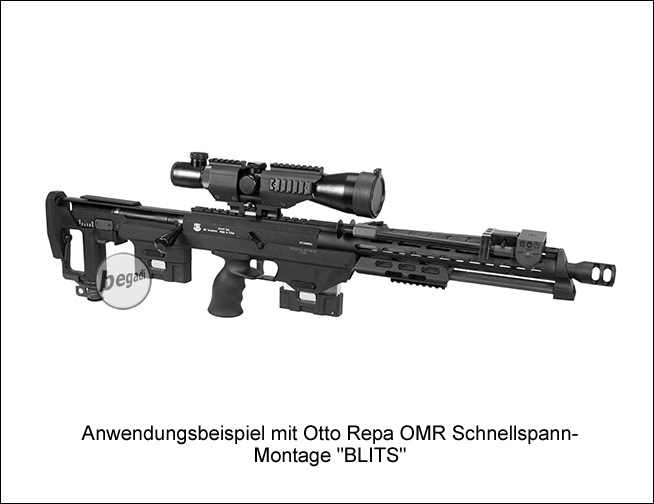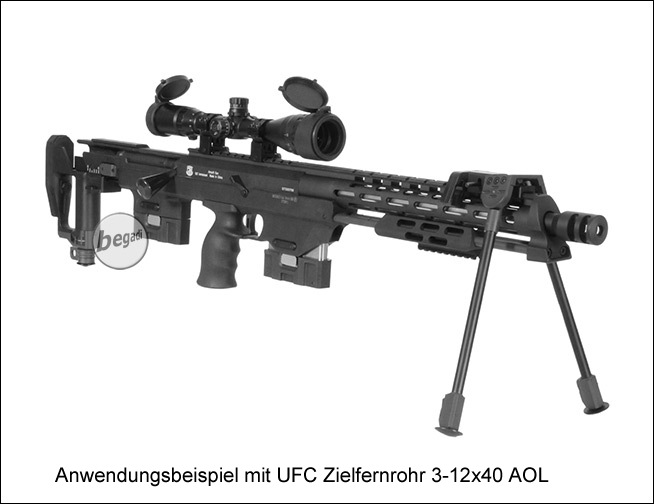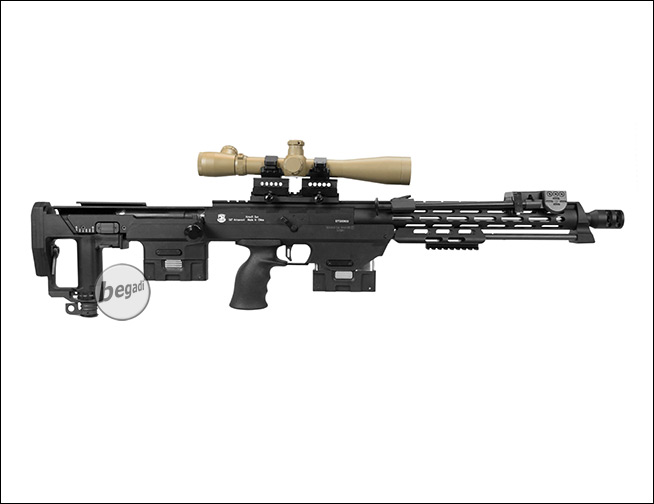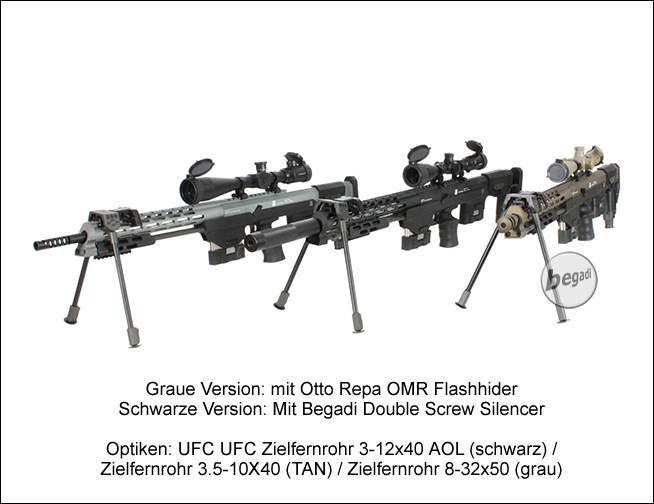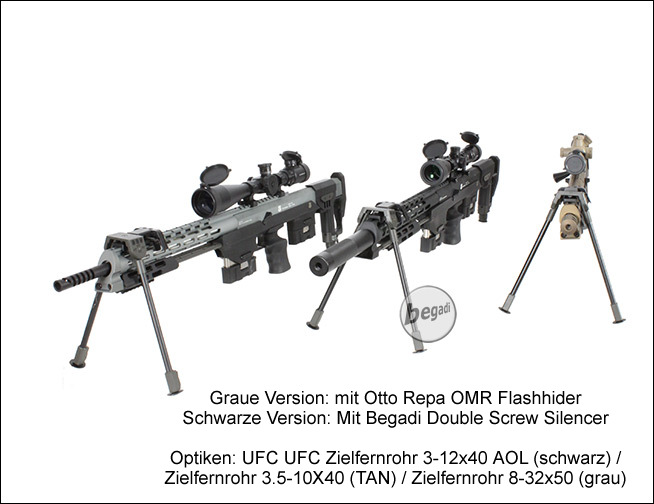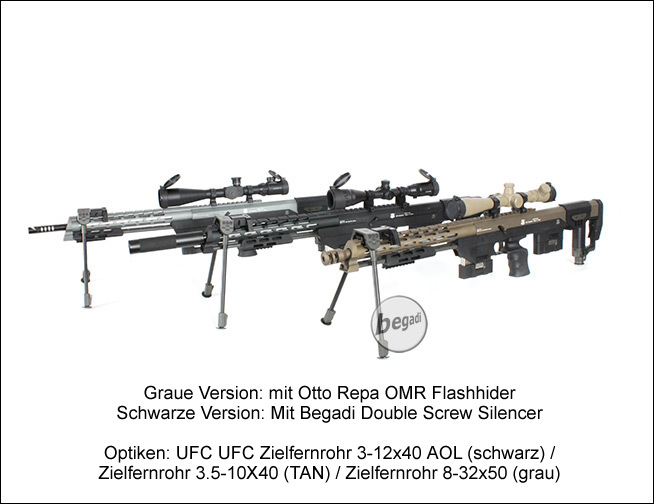 Buy 9 for

€479.71

each and save

11

%
Bitte beachten: Zusätzliche Artikeloptionen wie Tuningpakete etc. werden nicht in den Staffelpreis mit eingerechnet. Der Staffelpreis wirkt auf den eigentlichen Preis des Produktes (Standard Version). Wir berechnen für Sie die Rabatte auf Basis des Prouktwertes mit zugebuchter Artikeloption, damit Sie die daraus resultierenden konkreten Rabattprozente angezeigt bekommen.