For your orders at Begadi we use a system based on a two-stage authentication, as required by law. The age of the account holder and the age of the goods recipient are checked.
Click here for more information
The check is automated, convenient and DSGVO compliant!
S&T MK16/MK17 Grenade Launcher.
Eigenschaften:
- Äußere Teile sind aus robustem Kunststoff wie beim Original; Innereien sind aus Stahl und Aluminium
- Schnellwechselverschlüsse erlauben eine schnelle Montage/Demontage
- Der Werfer wir mit dem Mittelfinger der Abzugshand betätigt, es muss daher nicht umgegriffen werden
- Durch den im Lieferumfang enthaltenen Adapter kann der Werfer sowohl für MK16 als auch MK17 verwendet werden
- Für sämtliche 40mm Airsoft Granaten geeignet
S&T Produkt Code: SLH05
Hinweis zur Kompatibilität:
S&T hat den Launcher TM kompatibel hergestellt - er passt somit ohne Anpassungen an TM MK16 & MK17 Modelle - siehe letztes Shopbild. Bei anderen Herstellern muss teils die Lower Rail angepasst werden. Unten zeigen wir exemplarisch die für WE MK17 benötigten Anpassungen, bei anderen Herstellern kann dies abweichen.
Gewicht = 1082 g
Länge = 415 mm
Länge der Rail Aufnahme = ca. 174mm
Links & Reviews:
- S&T EGLM MK16 / MK17 Grenade Launcher Text Review (deutsch, RAPAX)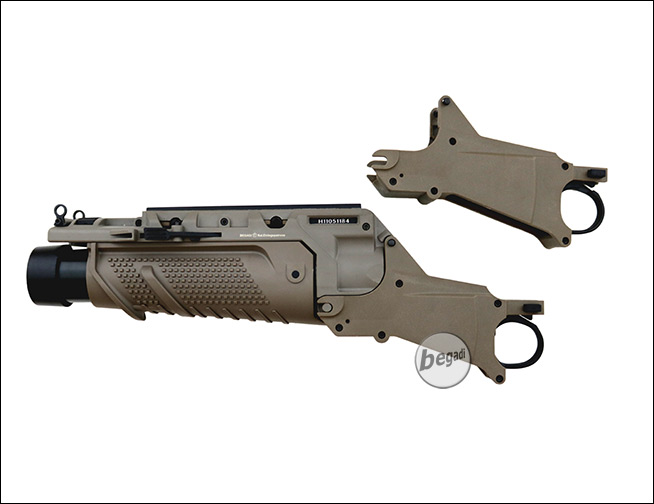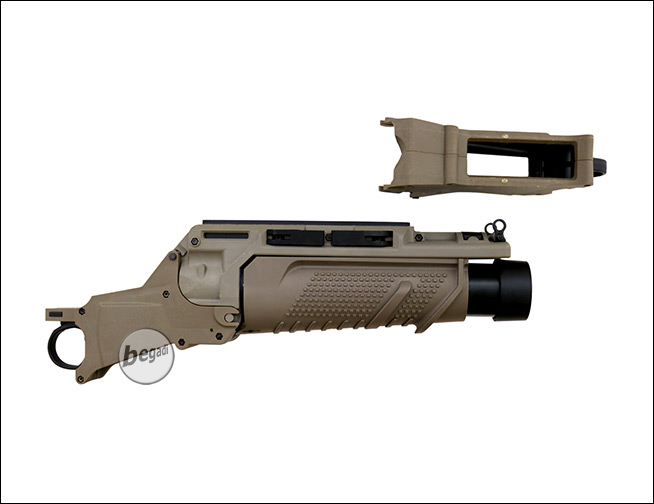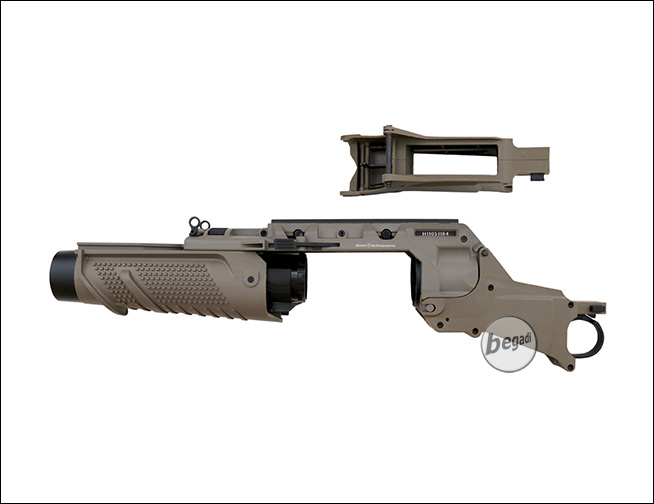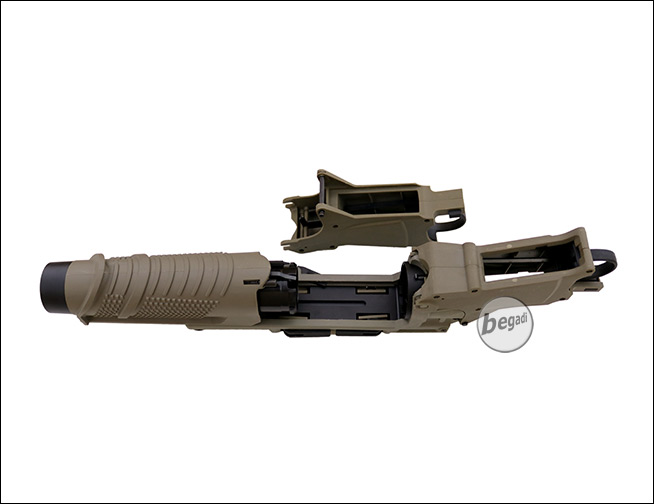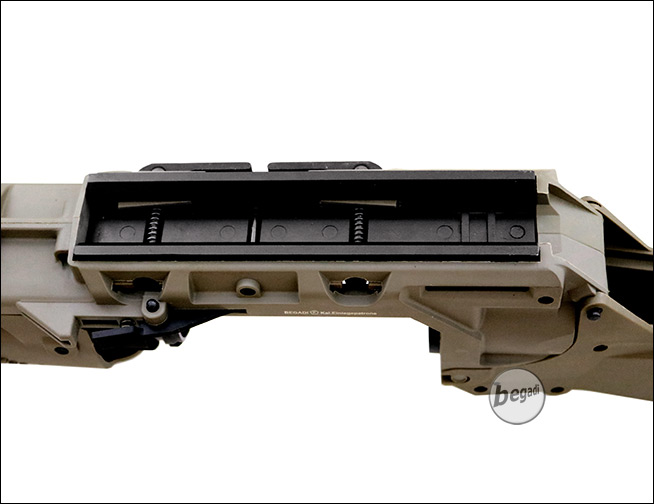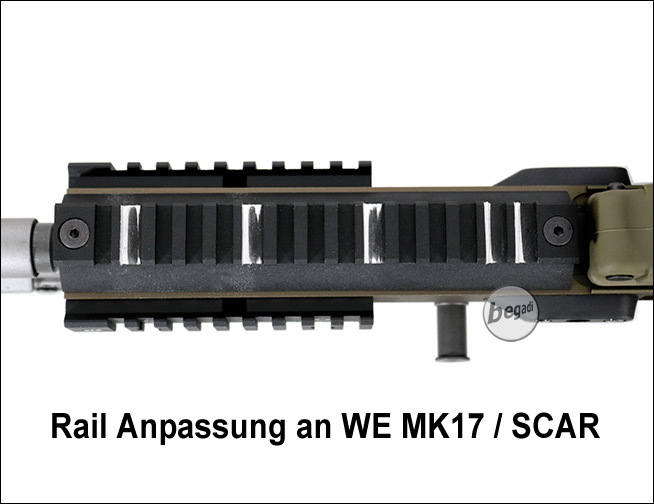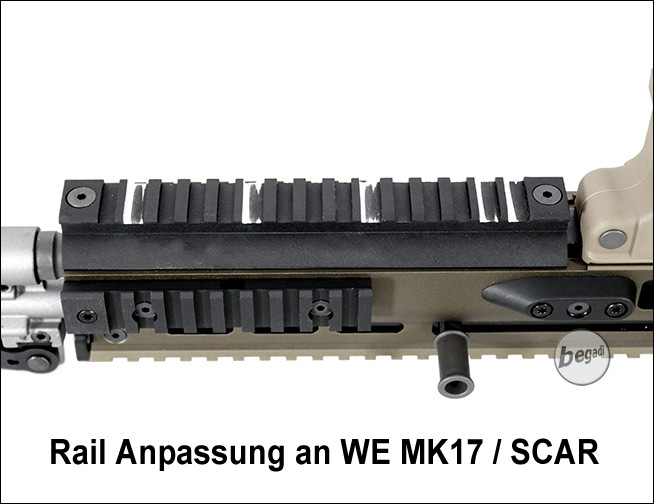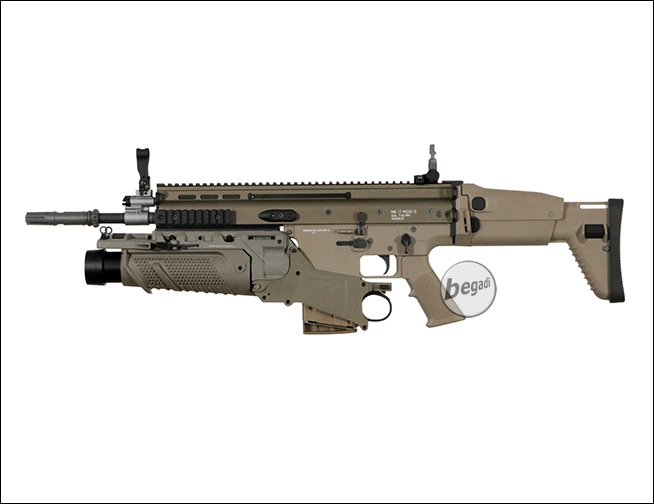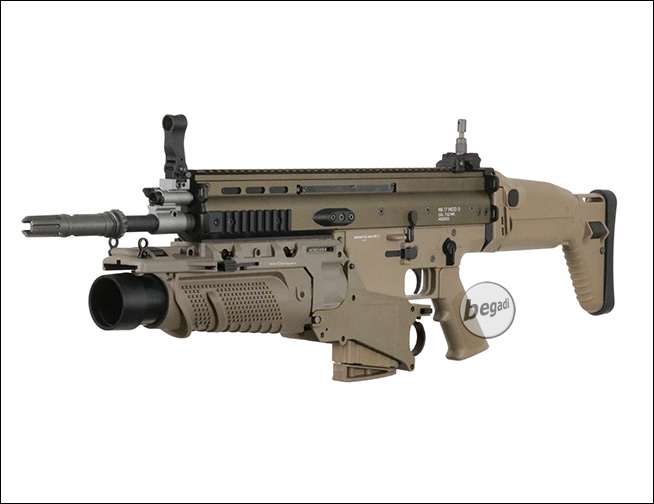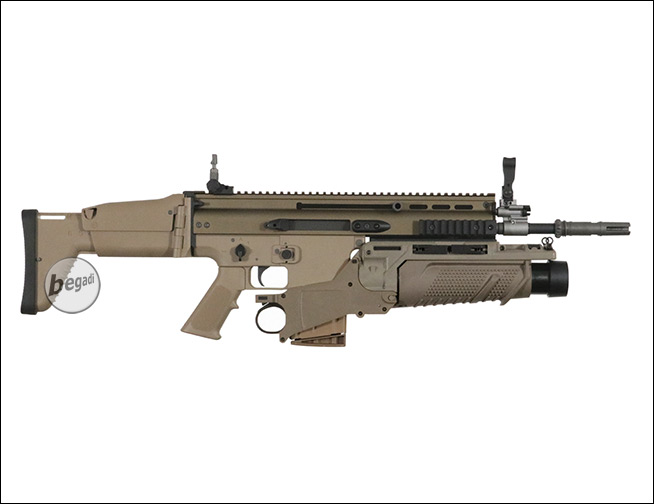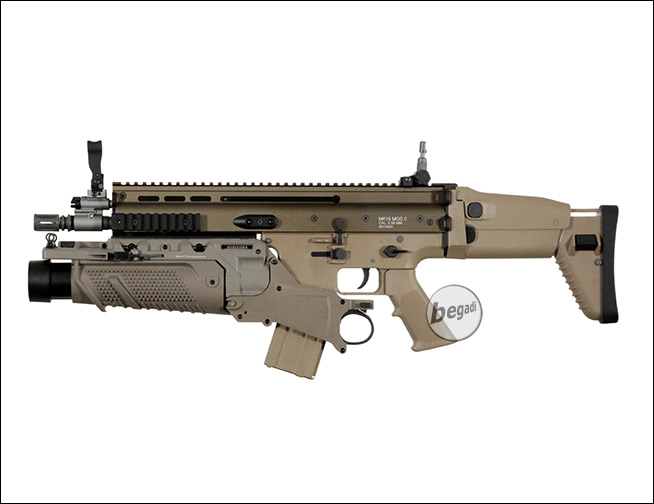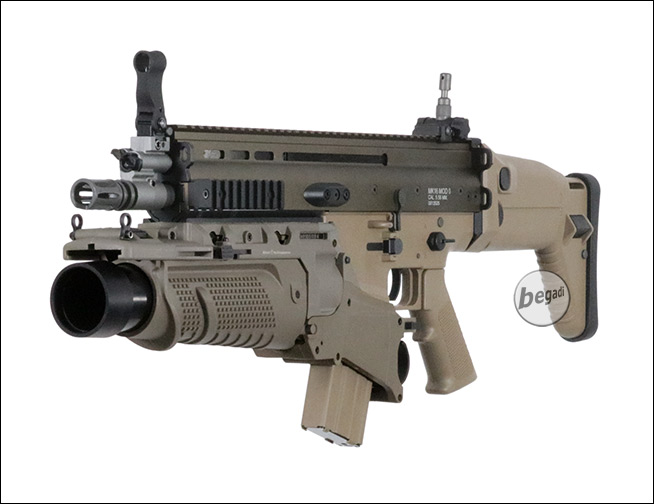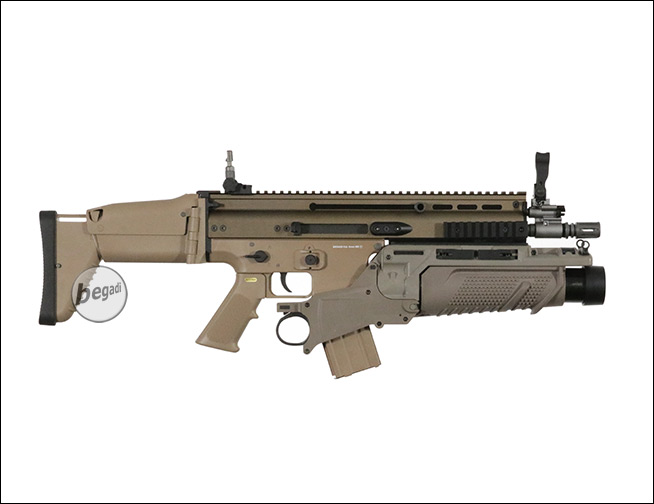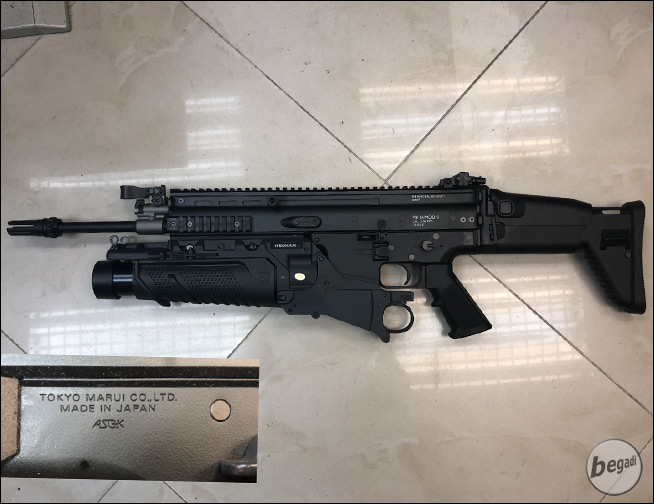 Buy 3 for

€123.41

each and save

5

%
Buy 5 for

€120.81

each and save

7

%
Buy 7 for

€118.21

each and save

9

%
Buy 9 for

€115.61

each and save

11

%