For your orders at Begadi we use a system based on a two-stage authentication, as required by law. The age of the account holder and the age of the goods recipient are checked.
Click here for more information
The check is automated, convenient and DSGVO compliant!
Inner barrel diameter: 6.05mm
Barrel length: 145mm
Material: brass with coating
The Poseidon barrel has an extra air channel, a notch in the middle of the lower part of the inner barrel.
This notch ensures that the ball is on an air cushion which forms in the lower part of the barrel. Due to this special feature, the Poseidon run has better precision and a greater range than a standard barrel.
It is possible that the Poseidon barrel will have a small increase in performance in in terms of FPS.
Important:
HopUp rubbers from Poseidon as well as from other manufacturers can be used.
The barrel is compatible with other HopUp rubbers.
Links & Downloads:
- POSEIDON Air Cushion 6.05mm Barrel Text Review (English, airsoft-milsim-news.com)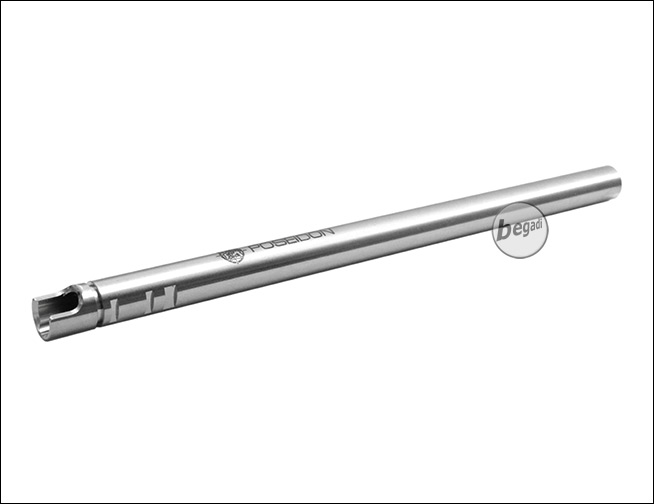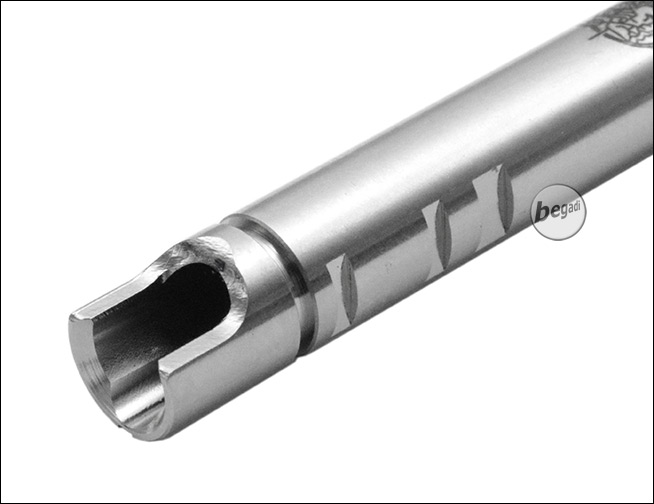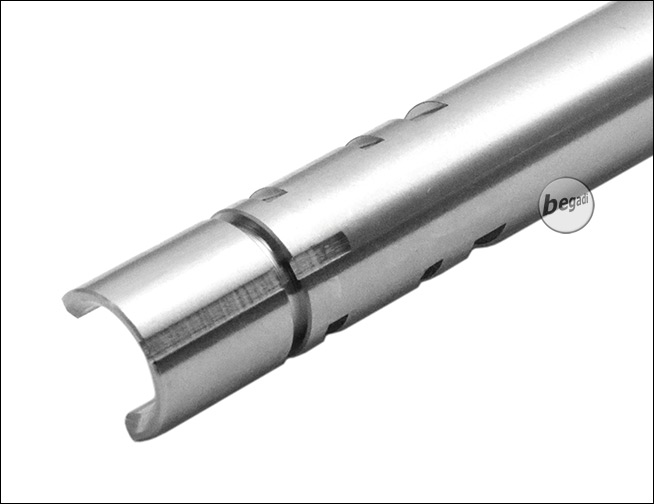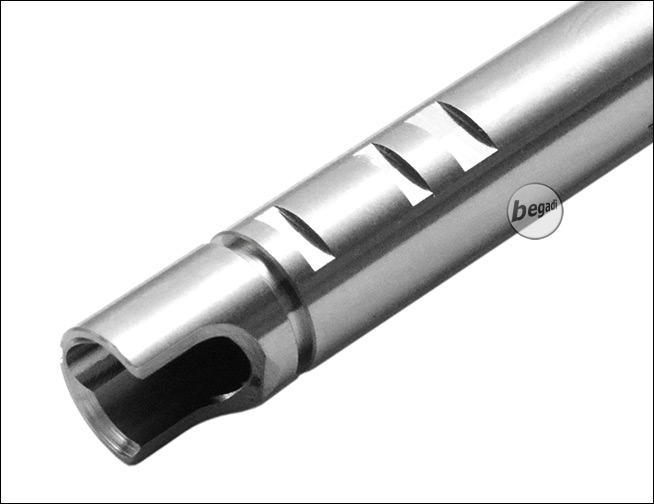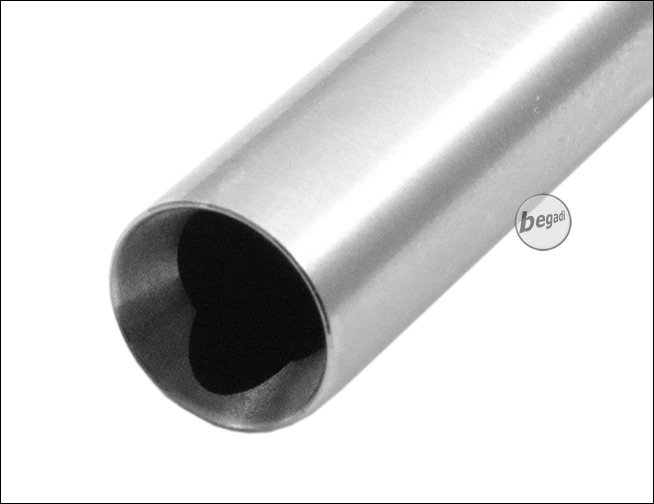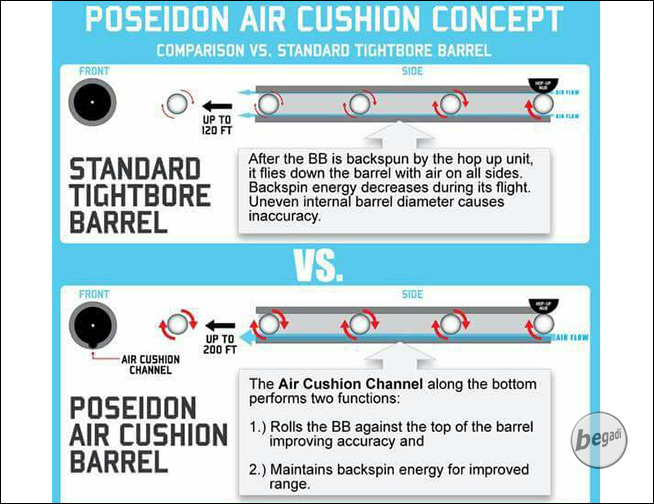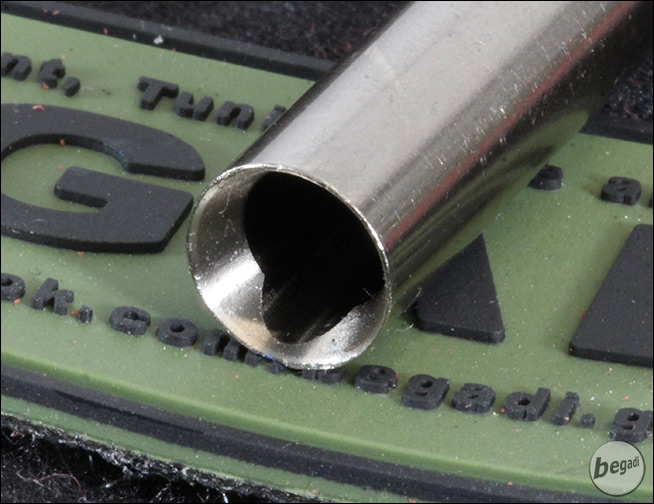 Buy 3 for

€33.16

each and save

5

%
Buy 5 for

€32.46

each and save

7

%
Buy 7 for

€31.76

each and save

9

%
Buy 9 for

€31.06

each and save

11

%