For your orders at Begadi we use a system based on a two-stage authentication, as required by law. The age of the account holder and the age of the goods recipient are checked.
Click here for more information
The check is automated, convenient and DSGVO compliant!
The grenade is powered with gas. When shot, all BBs are fired at the same time. CNC milled out of solid aluminum and steel. Fits all typical 40mm grenade launchers.
Capacity: 50 BBs
Length: 72 mm
Weight: 190g
Excellent quality!
PTB Permit: for details see
here
Pellets for triggering on the inside: 4mm, spare set can be found
here.
(Info: Only 6mm BBs are shot out of the grenade, these 4mm pellets are inside of the grenade and only important for the internal trigger function.)
Grenades with a smaller BB capacity have a higher range but smaller spread and less BBs. Grenades with a higher BB capacity are therefore more effective on short ranges, due to the greater spread but less range.
Maintenance tipps etc.
The grenade is very difficult to open, we recommend using a strap wrench or other similar tools to open it.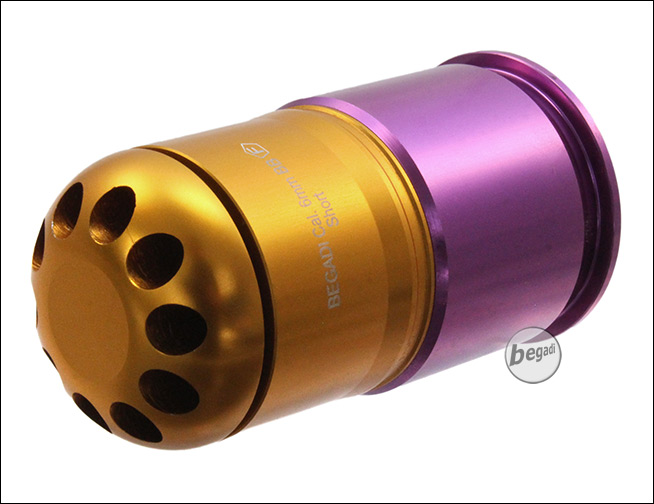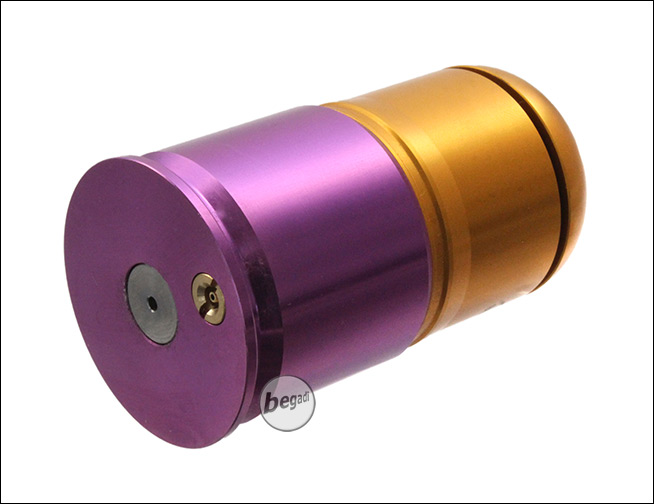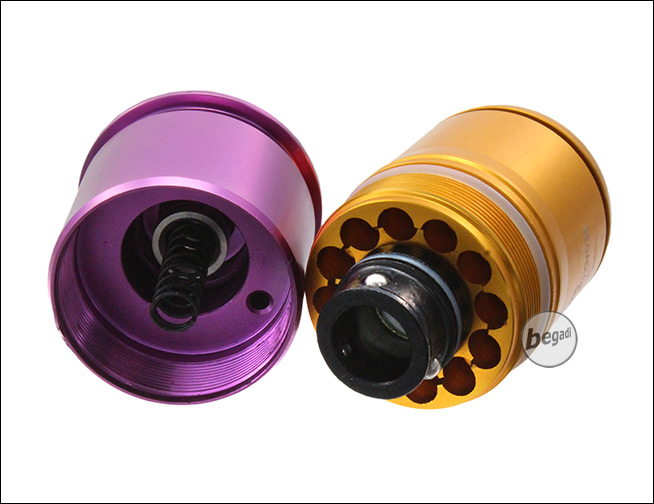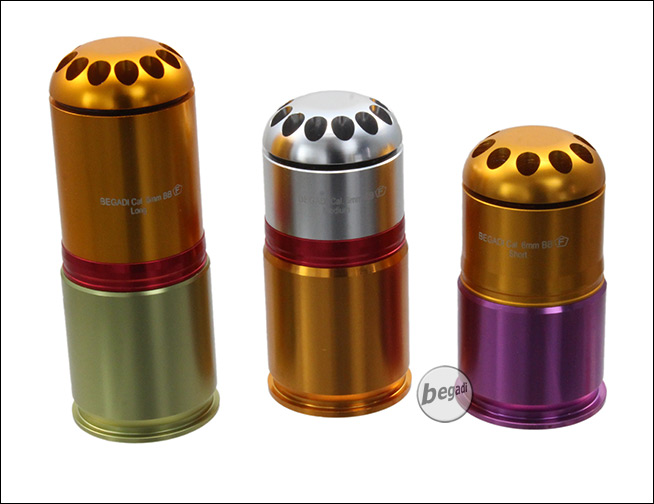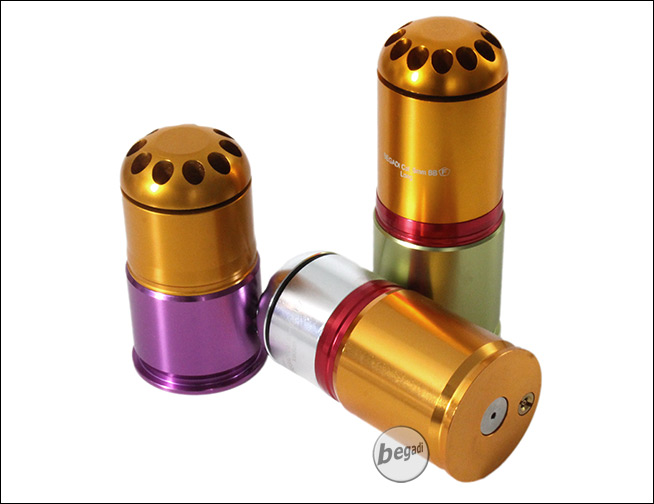 Buy 3 for

€36.01

each and save

5

%
Buy 5 for

€35.25

each and save

7

%
Buy 7 for

€34.49

each and save

9

%
Buy 9 for

€33.73

each and save

11

%