This HopUp Chamber fits into S&T / Ares Models, we offer a separate version for the Begadi Sport G60 / Cyma (S) AEG Models (GCY, item number 18520002).
The GST (S&T) and GCY (Cyma) are a completely new HopUp Units developed by Maxx Model for G36 models. The unit is made of CNC machined aluminum with very low manufacturning tolerances. Both versions can be installed and used in the respective ASG without adjustments.
Compared to conventional G36 HopUp Units, large tensioners can be used. This increases the range and the possible weight of the BBs enormously.
The scope of delivery includes three different tensioners:
- Round mount for standard rubber or silicone tensioners (maximum possible length: 5.5mm)
- Aluminum with a radius and a length of 4mm for common AEG barrels
- Aluminum with a radius and a length of 5.5mm for AEG barrels with a large window (e.g. TNT)
The width of the respective tensioner is 6mm, which covers the entire HopUp window. Due to the radius of the two aluminum tensioners, the shape of the HopUp rubber as well as the inner surface is retained, which benefits the BB centering.
All three tensioners are guided and held straight in the unit, this ensures a more even pressure on the HopUp rubber.
The adjustment is done using a CNC-manufactured aluminum dial, which allows for a smooth and fine gradation of the HopUp. The current position is always visible via the attached scalar and can be set again quickly even after maintenance.
In order to avoid feeding problems, there is a BB latch made of Delrin in the upper area, this holds the following BB firmly in the unit to prevent it from slipping.
In both versions (GST and GCY) we recommend using a nozzle length of 24.50 to 25.20mm. Please note that the required length may vary slightly depending on the HopUp rubber used. For all common HopUp rubbers from Maple Leaf, TNT, SLONG we recommend the original length of 25.00mm.
Features:
- CNC milled from a block of aluminum with the smallest tolerances, for high accuracy,
resistance and durability.
- CNC manufactured setting wheel with markings for precise and stepless adjustment.
- Three different tensioners included.
- Supports barrels with large and small HopUp windows.
- Very good suitable for flat and r-hop systems.
- Nozzles from 24.50 to 25.00mm can be used.
- Compatible with most third-party HopUp rubbers such as Maple Leaf, TNT, SLONG, TruSight…
- Very good BB centering.
- Custom-fit for the specified models.
- The installation of the HopUp Unit can increase the energy by 5 - 10%.
Included in delivery:
- HopUp Unit
- Adjustment wheel with O-ring
- 4mm tensioner with radius
- 5.5mm tensioner with radius
- Tensioner for rubber / silicone tensioner
- 2x compression spring for tensioner
- Silicone tensioner
- BB Latch incl. Spring
- Barrel spring
- Brass ring
- 2x C-Clip
The unit is delivered assembled as shown in the pictures, if you want to change the tensioner, the adjustment wheel can simply be pulled off to the front.
Recommended HopUp rubbers:
- Maple Leaf Diamond
- Maple Leaf Macaron
- Maple Leaf MR (Note for Barrel Window!)
- TNT TR-Hop (Note for Barrel Window!)
- TNT T-Hop (Note for Barrel Window!)
- TruSight High Performance (Note for Barrel Window!)
- SLONG Dual Protrusion
Details about the installation service:
If you would like to have the Maxx Model HopUp Unit built into an airsoft gun that you have already purchased from Begadi, please contact our workshop - we will be happy to make an offer. The installation service is only available for airsoft guns purchased from Begadi. It can only be installed with compatible airsoft gun.
Links & Downloads:
- Maxx Model G36 HopUp Unit for S&T / Ares Version [GCY] Assembly instructions, Sheet 1 (PDF)
- Maxx Model G36 HopUp Unit for S&T / Ares Version [GCY] Assembly instructions, Sheet 2 (PDF)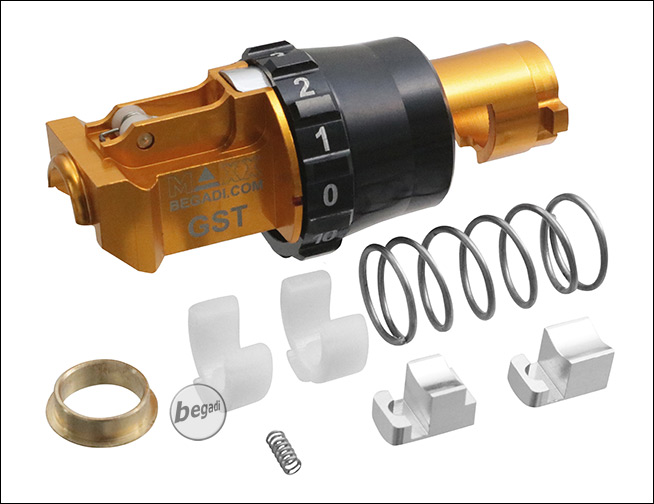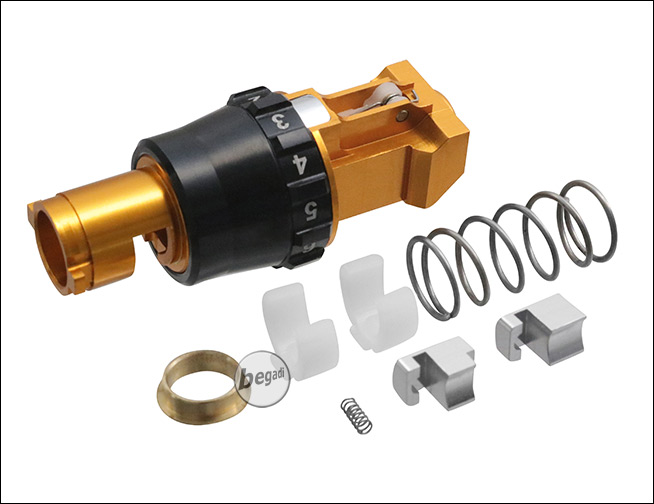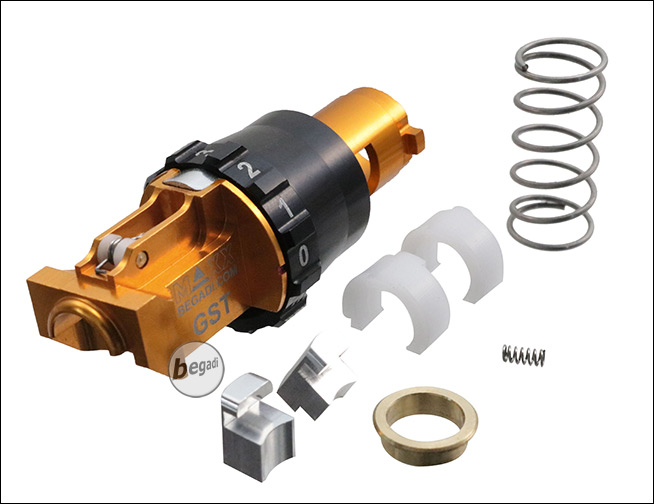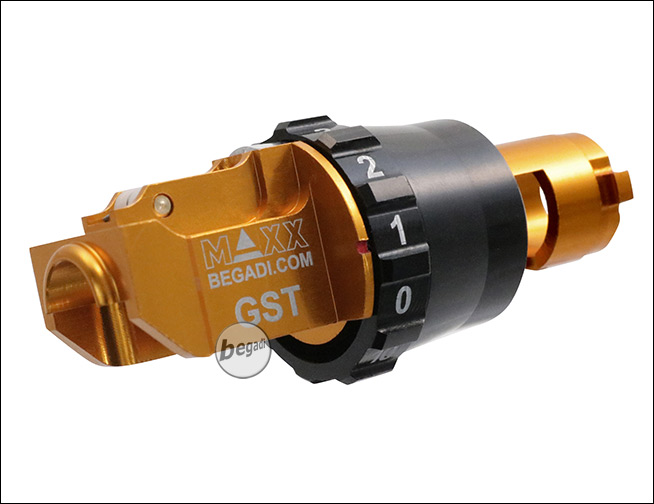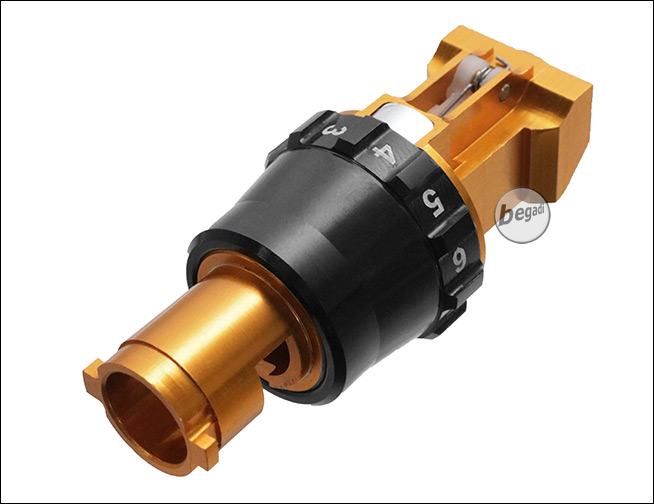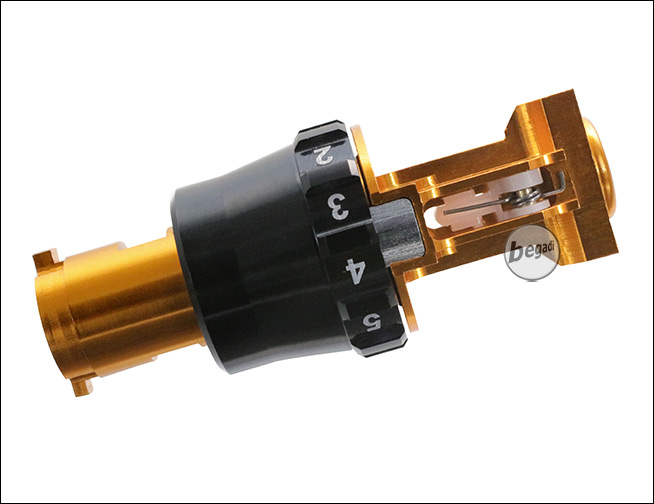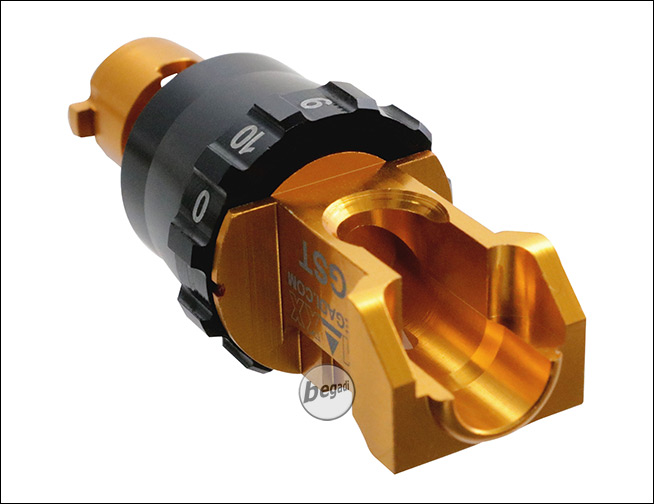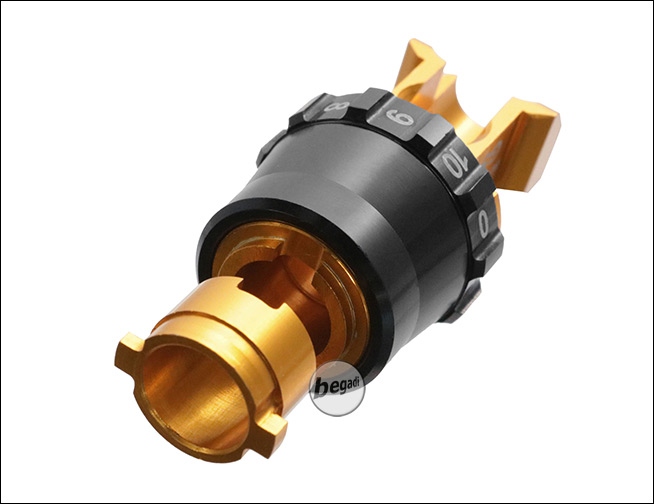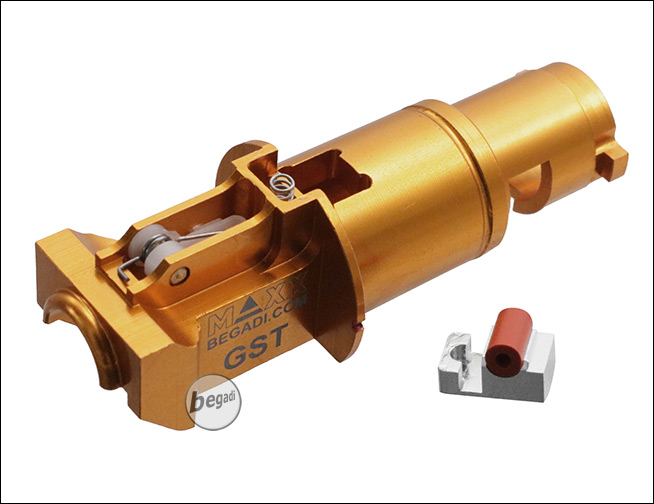 Buy 3 for

€66.41

each and save

5

%
Buy 5 for

€65.01

each and save

7

%
Buy 7 for

€63.61

each and save

9

%
Buy 9 for

€62.21

each and save

11

%