For your orders at Begadi we use a system based on a two-stage authentication, as required by law. The age of the account holder and the age of the goods recipient are checked.
Click here for more information
The check is automated, convenient and DSGVO compliant!
Producer: Tokyo Marui
Information concerning gas weapons (basics, handling, storage and maintenance ,
difference between GBB / NBB etc.) can also be found
in our
blow-back guide.
System:
GBB
Caliber:
6mm
HopUp:
yes, adjustable
Material:
metal and plastic
Magazine Capacity:
31 BBs
Energy:
approx. 0,9 Joule
Overall Length:
approx. 222 mm
Barrel Length:
112mm
Weight:
approx. 900g
PTB Permit: for details see
here
Other Infos
- slide and handle made of very high quality plastic
- the frame, many small pieces and internals made of metal
- respectable weight of approx. 900g like the original
- very good finishing
- one of the most reliable and long-living GBBs on the market
- functionality identical to the original
- very good shot characteristics
- original markings
- lower RIS rail for attaching accessories is included in delivery
- one of the most popular Marui GBB models
It is possible to use the 28BB Hi-Capa 4.3 spare magazines. These have a slightly different bottom plate.
Tuning parts and spare parts for this airsoft can be found here.
Matching spare magazines can also be found in our shop:
- Magazine for Marui Hi-Capa 5.1 GBB -silver- (Art.: 03814005)
- Magazine for Marui Hi-Capa 5.1 GBB -black- (Art.: 03814004)
- Magazine for Marui Hi-Capa 4.3 GBB -black- (Art.: 03814003)
Begadi Link- & Download Tipps:
- Exploded drawing of Marui Hi-Capa 5.1
- Exploded drawing of Marui Hi-Capa 4.3
- Marui HiCapa with Blackhawk Holster - helpful infos (YouTube, Airsoft Punkmuffin)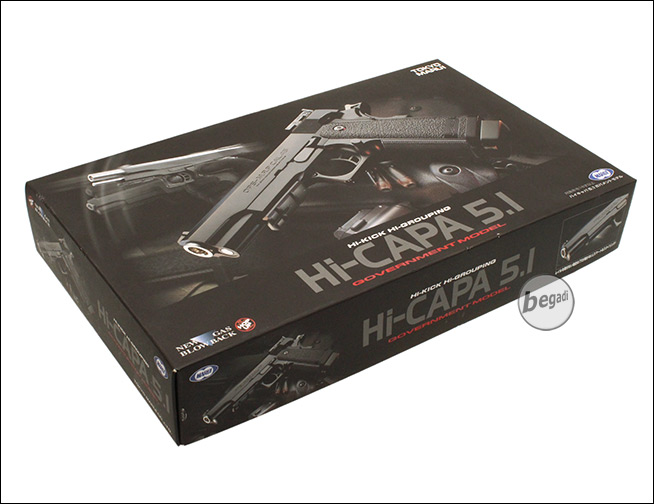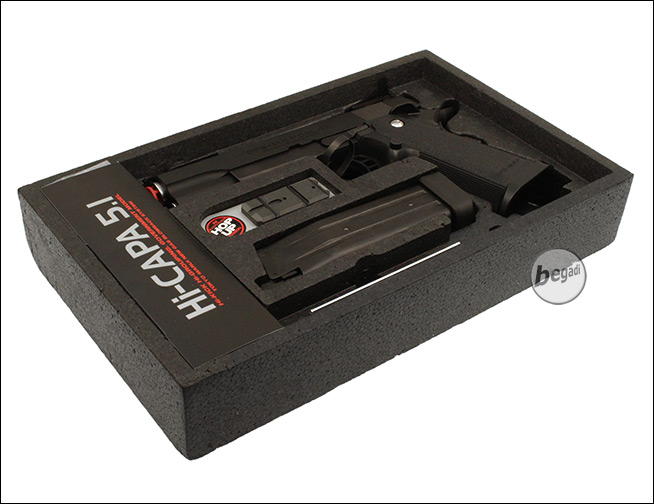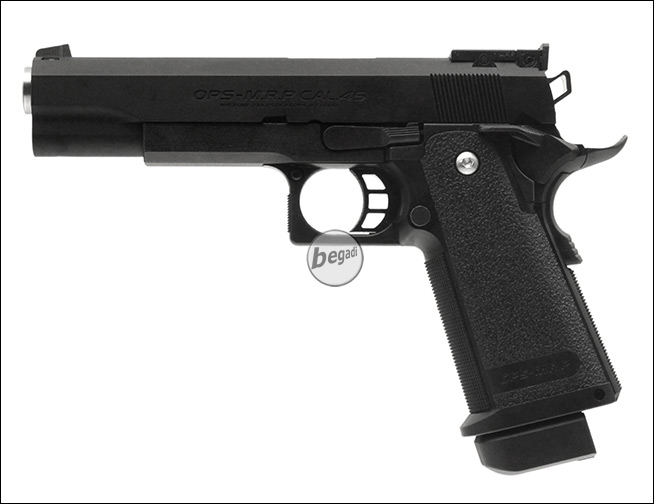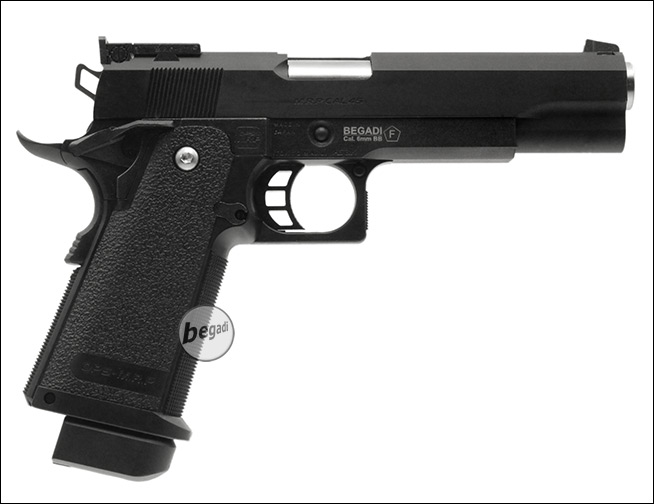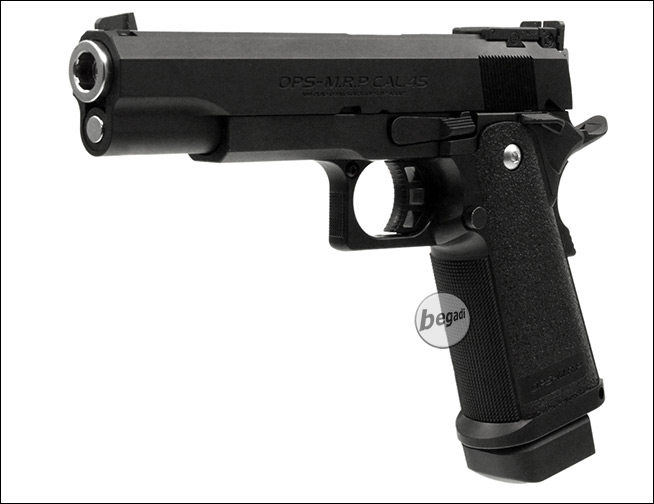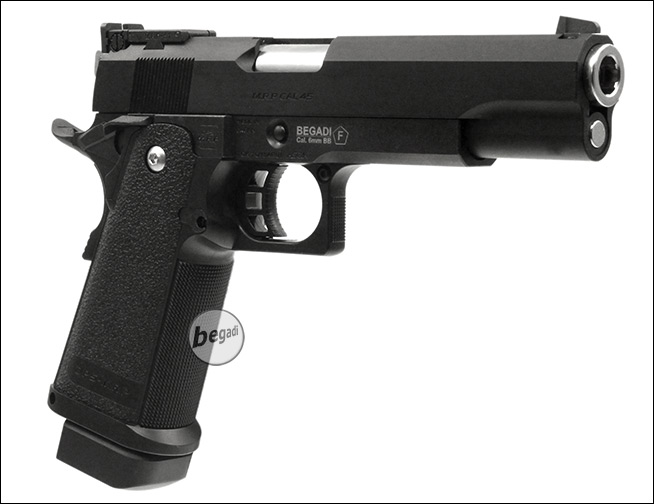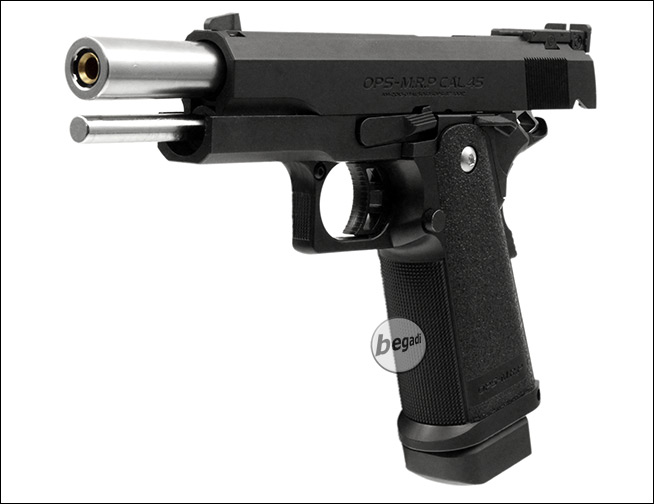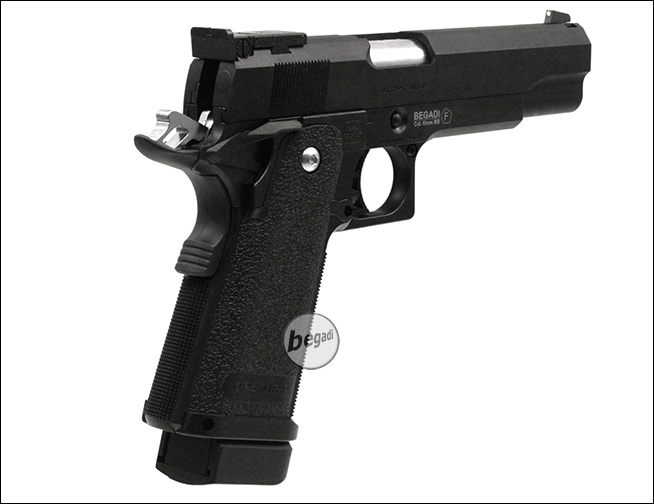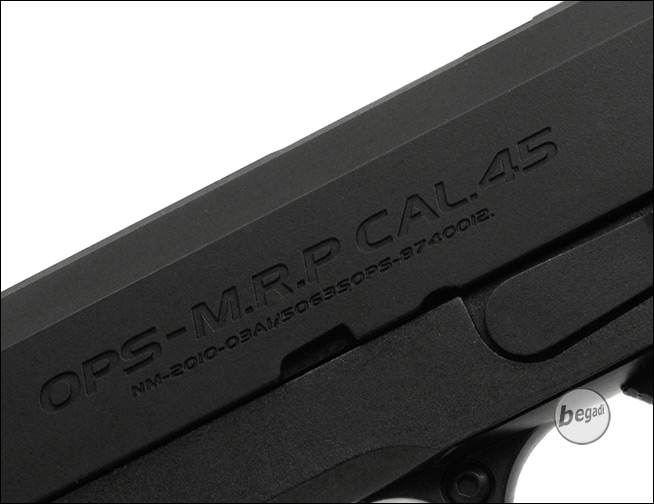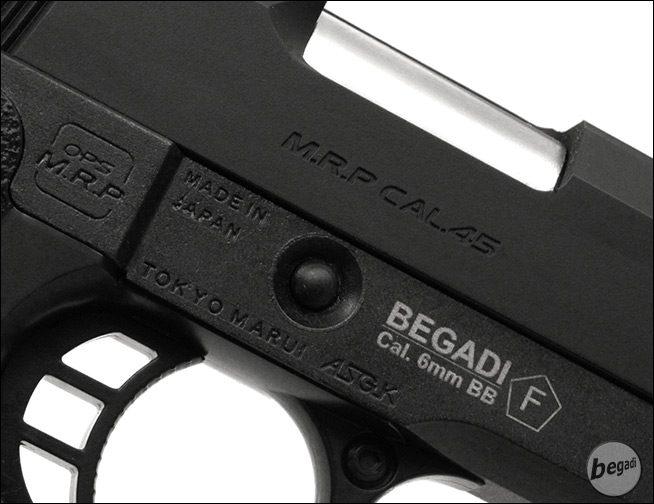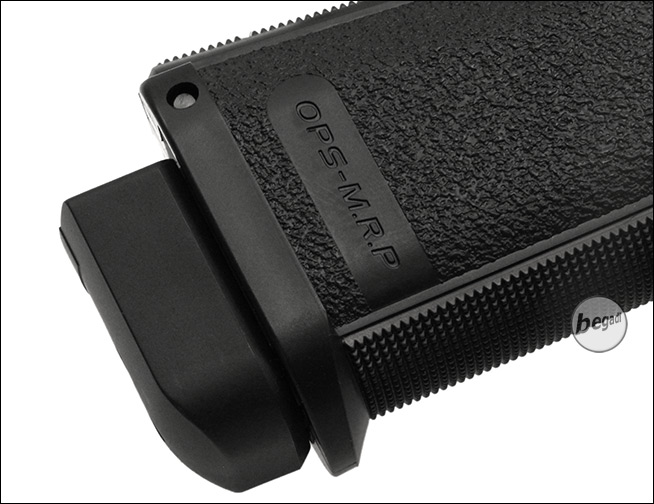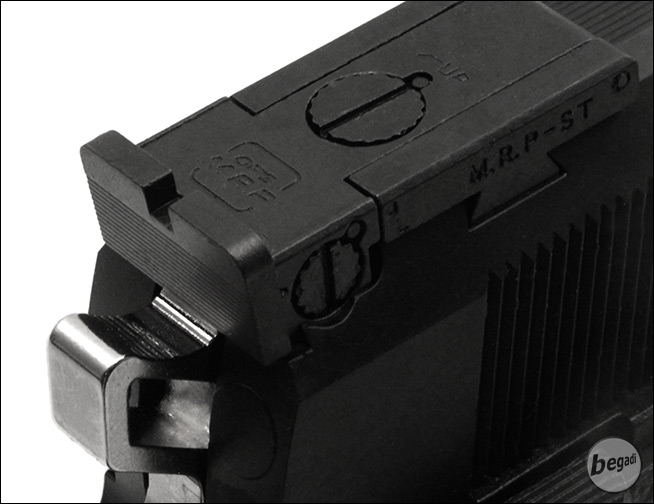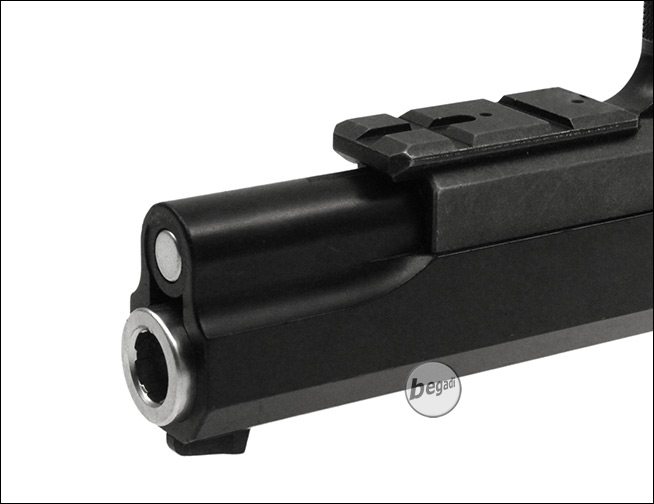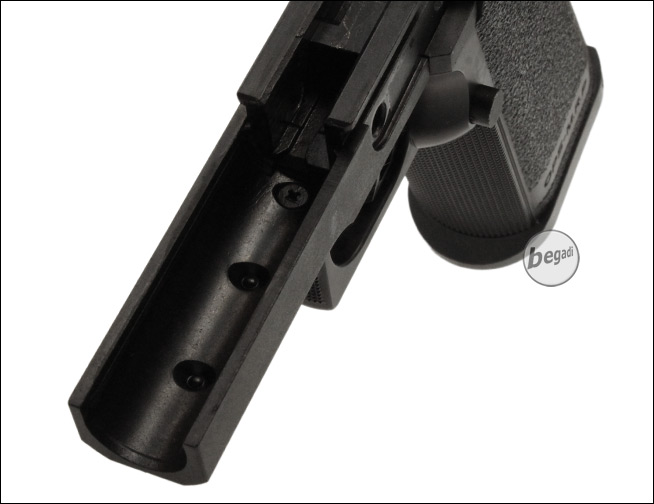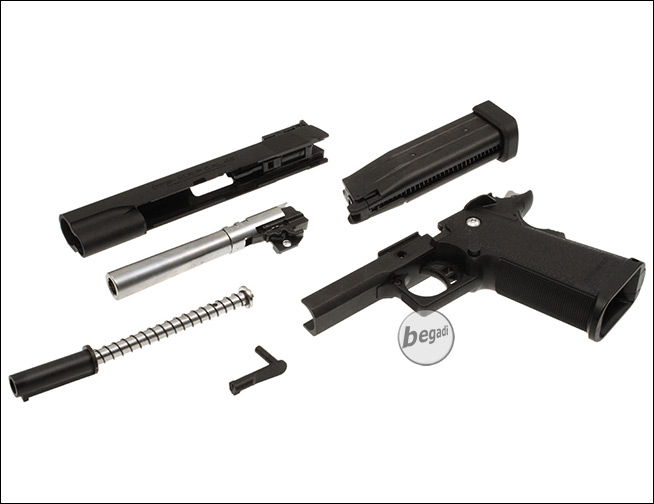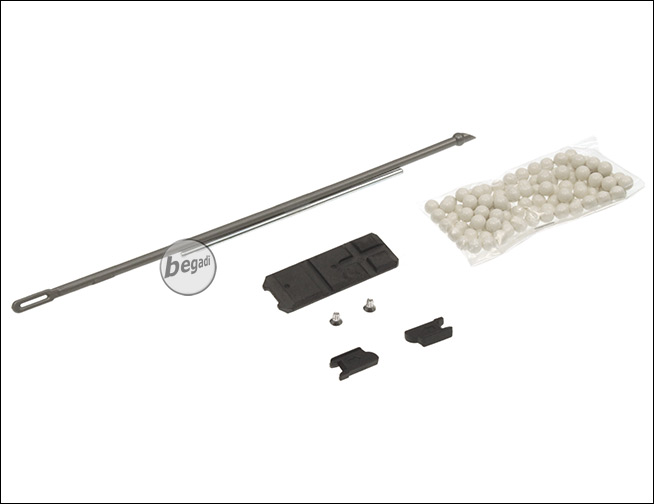 Buy 3 for

€179.35

each and save

3

%
Buy 5 for

€175.66

each and save

5

%
Buy 7 for

€171.96

each and save

7

%
Buy 9 for

€168.26

each and save

9

%
Bitte beachten: Zusätzliche Artikeloptionen wie Tuningpakete etc. werden nicht in den Staffelpreis mit eingerechnet. Der Staffelpreis wirkt auf den eigentlichen Preis des Produktes (Standard Version). Wir berechnen für Sie die Rabatte auf Basis des Prouktwertes mit zugebuchter Artikeloption, damit Sie die daraus resultierenden konkreten Rabattprozente angezeigt bekommen.