The new version of the popular Autobot Bucking for VSR / GBB weapons is now made of silicone and no longer rubber. As a result, the bucking sticks to the barrel and into the HopUp unit, which prevents it from twisting. When installing, make sure that the rear area of ​​the barrel is clean and free of oil / grease.
The hardness data also change due to the silicone, the softest version is now 60 ° and can be compared with the old 50 °. This is ideal for GBBs up to 1.2J.
For spring pressure models with more energy and BB weight, we offer the 70 ° and 80 °. Here we recommend 70 ° to 2.5J and 0.40g. If there is still more energy available, you can use the 80 °.
Please note:
If the silicone is chosen too soft for the energy and weight of the ball, the patch wears out faster than with the old versions.
Thanks to the new material, the patch works much faster than its predecessor, so the 60 ° delivers constant results after around 50 shots in a GBB.
The patch inside is identical to its predecessor, so the Desepticon offers a little more precision, the Autobot more range. New are two holding surfaces next to the patch, as known from the Super and Wonder. These help to center the patch in the barrel. Furthermore, the bucking in the rear area is held together with a steel clamp and pressure loss is avoided at the transition to the nozzle.
Attention:
- Not suitable for WE GBBs with original barrel! A combination of rubber and tuning barrel is required here.
- Not compatible with barrels with a bridge! If you would like to purchase a tuning barrel from us, we can remove the bridge.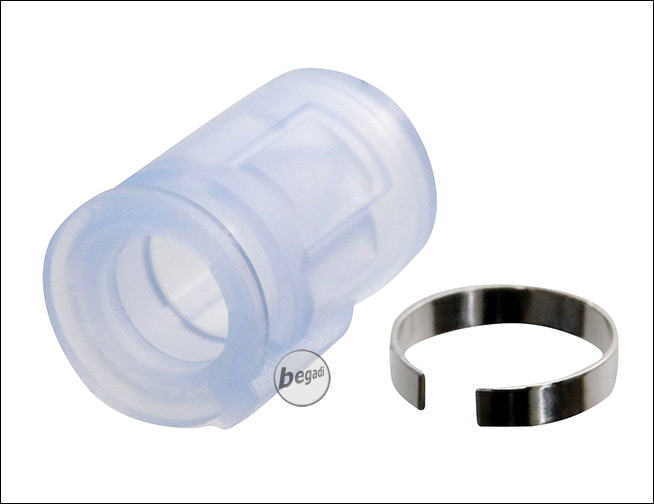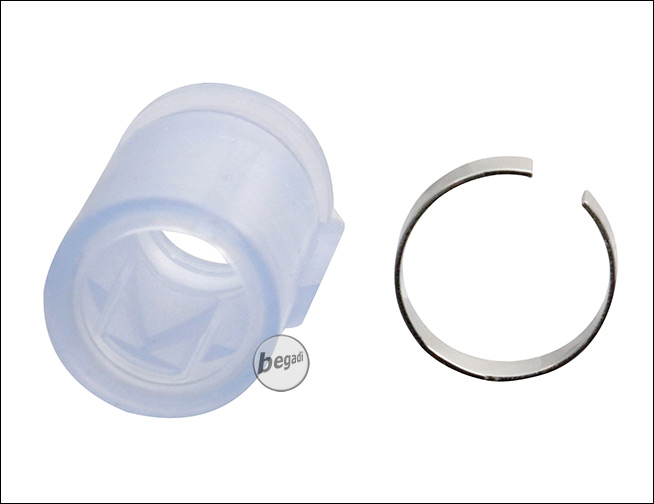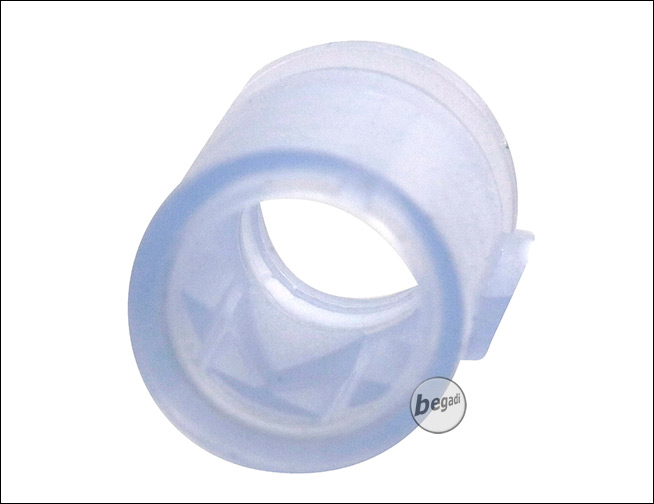 Buy 3 for

€11.31

each and save

5

%
Buy 5 for

€11.07

each and save

7

%
Buy 7 for

€10.83

each and save

9

%
Buy 9 for

€10.59

each and save

11

%