With the Leviathan, Jefftron offers a drop-in EFCS with Mosfet, which can be easily set via Bluetooth using a smartphone (IOS or Android).
There are a total of 5 microswitches on the boards, which are used to control the Gearbox. The firing cycle is regulated via the first so that one revolution is always completed and the weapon does not jam.
The number two is for the trigger, here the trigger path can also be set using the enclosed screw. Two more control the position of the selector plate and the last one is used to reset the password and BB counter.
Characteristics:
- one shot cycle is always run through completely
- Protects the battery against deep discharge (adjustable)
- improves current flow, fire rate and durability of spring and gearbox (when precocking is disabled)
- easy to set via Bluetooth using the APP (Apple or Google Playstore)
- firmware updates possible over the Internet
- replaces the CutOffLever
- compatible with most V2 and Split gearboxes
Features:
- Trigger travel adjustable using the enclosed screw
- cycle detection
- Pre-cocking, adjustable 0% - 100%
- adjustable delay
- Battery protection
- Low voltage battery warning
- ActiveBreak, adjustable 0% - 100%
- already prepared for T-connector
- 14.8V Lipo ready
- 40A for max. 20 seconds
- 120A for 1 second
- Also suitable for Li-Ion
Scope of delivery:
- Leviathan drop-in module incl. Mounted cable and connector
- Trigger including screw
- Instructions
- Assembly material
Note:
The supplied trigger must be used.
Reviews:
- JeffTron Leviathan V2 Drop In Mosfet Video Review (YouTube, REAPERs Airsoft - german)
- JeffTron Leviathan V2 Drop In Mosfet Video Review (YouTube, A.I.M.- german)
Manuals:
- JeffTron Leviathan V2 Drop In Mosfet Manual (englisch, international Version)
- Download JeffTron Leviathan App, Google Playstore
- Download JeffTron Leviathan App, IOS
Note on the two versions:
The Mosfet is delivered in the German version in this offer. (permanently reprogrammed, burst and full auto etc. not possible. If you want the international version without corresponding reprogramming, please select the international version. Please note: The international version may not be installed in Germany. Possession is allowed, but not installation.
Note on installation:
The installation of this article requires specialist knowledge and should not be underestimated in terms of effort. Damage, etc. caused by installation errors are not covered by the warranty. For customers who are interested in the JeffTron Leviathan, but do not want to install it themselves, we offer an installation service.
Details on the installation service:
If you would like to have the JeffTron Leviathan Mosfet installed in an airsoft weapon that has already been purchased from Begadi, please contact our workshop - we will be happy to make you an offer. If you order an airsoft weapon from Begadi and want to have the JeffTron Leviathan Mosfet installed by our workshop, please add the desired weapon to your shopping cart as normal (without Mosfet tuning package or anything else) and choose the JeffTron Leviathan Mosfet the installation service as an option and then add this to the shopping cart and order both together. The JeffTron Leviathan Mosfet will then be installed directly for you.
The installation service is only available for Airsoft weapons purchased from Begadi. It can only be installed with compatible gearbox versions. If there are several weapons in the shopping cart, please indicate in the comment field of the order in which weapon the Mosfet should be installed!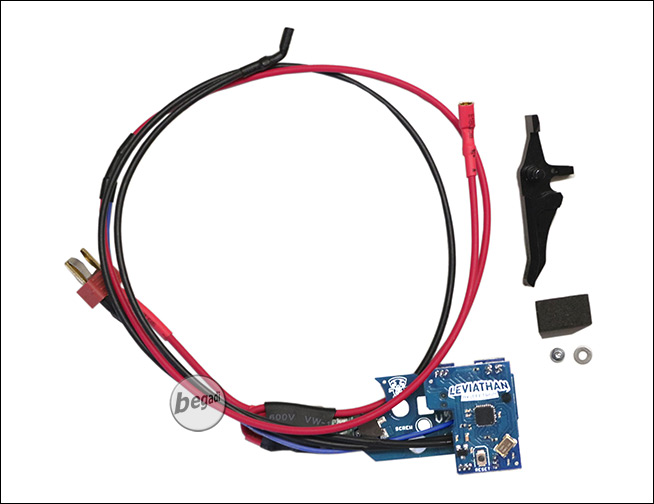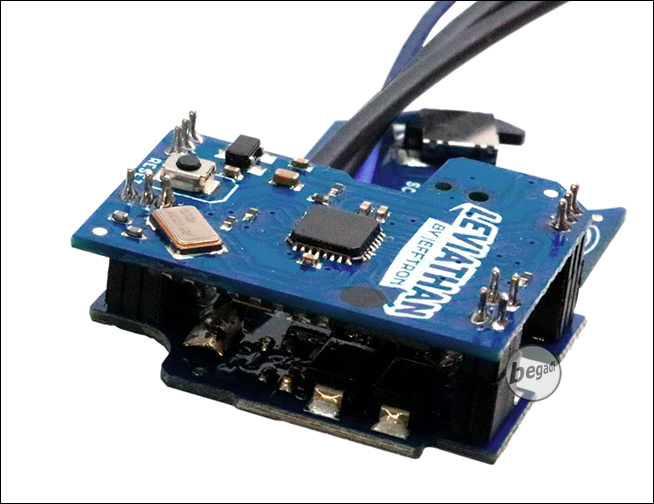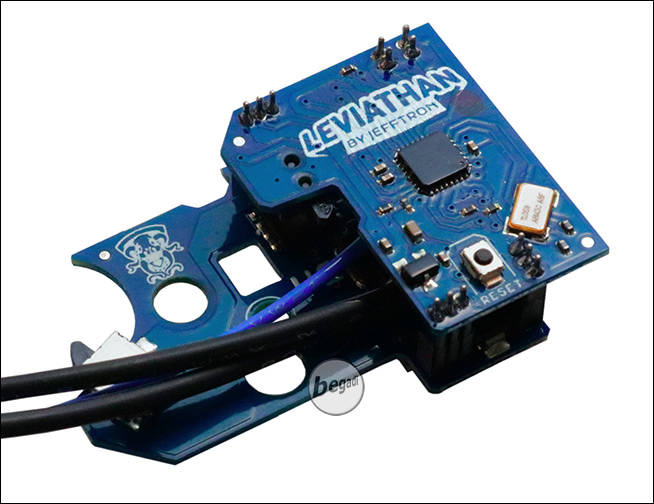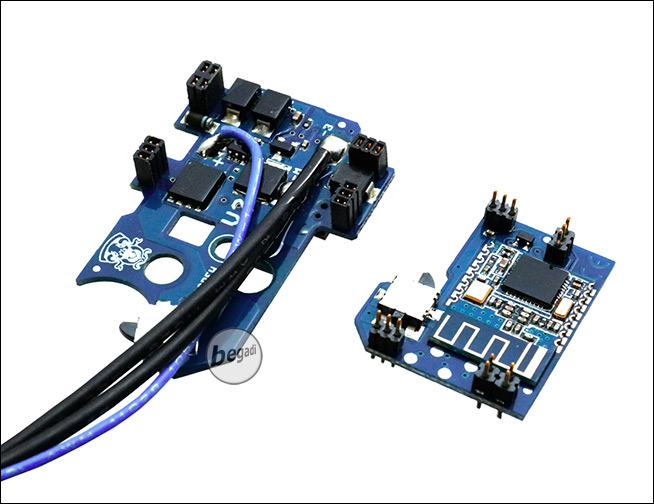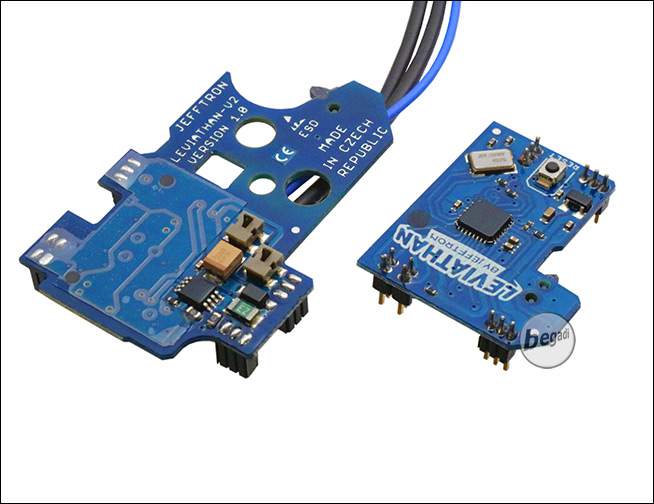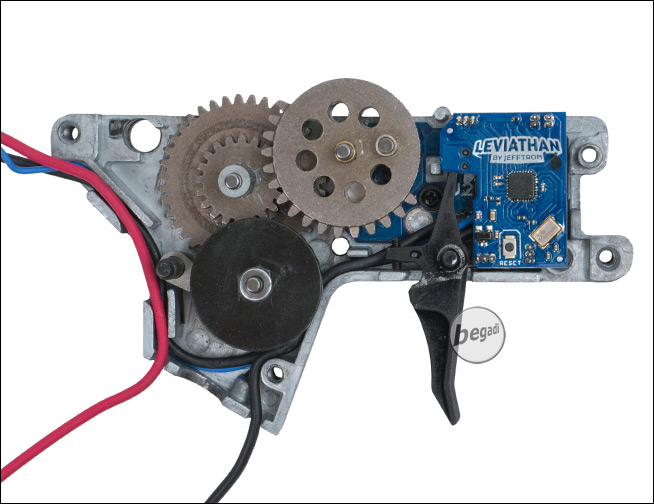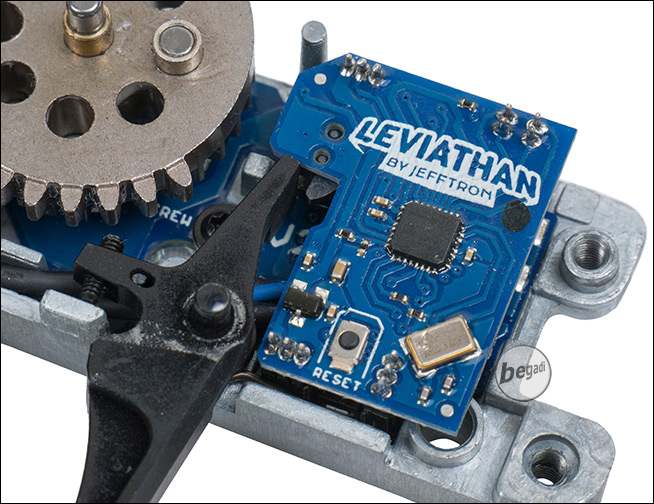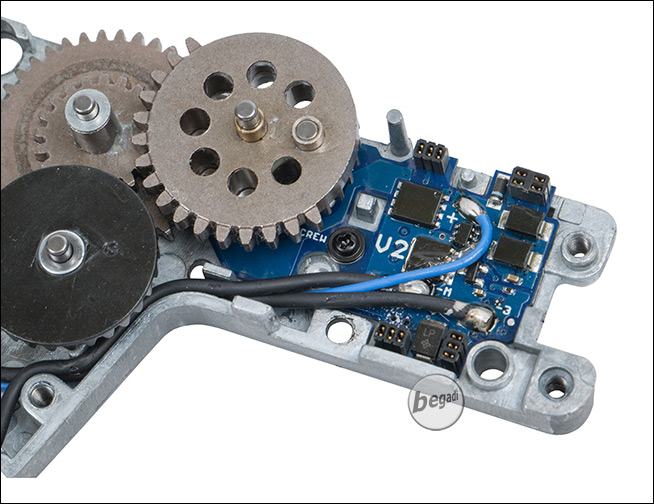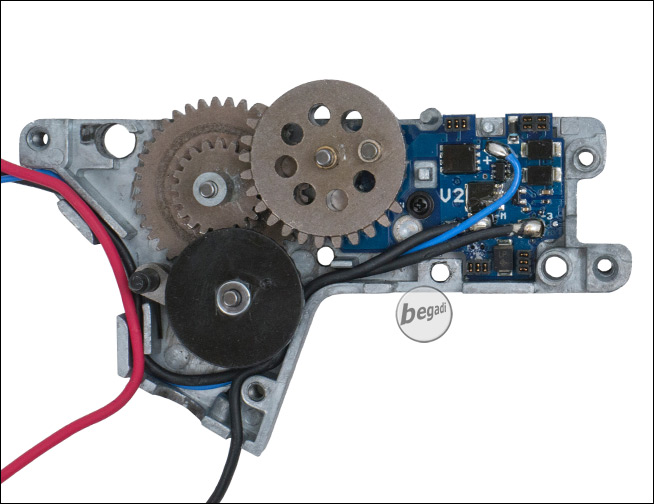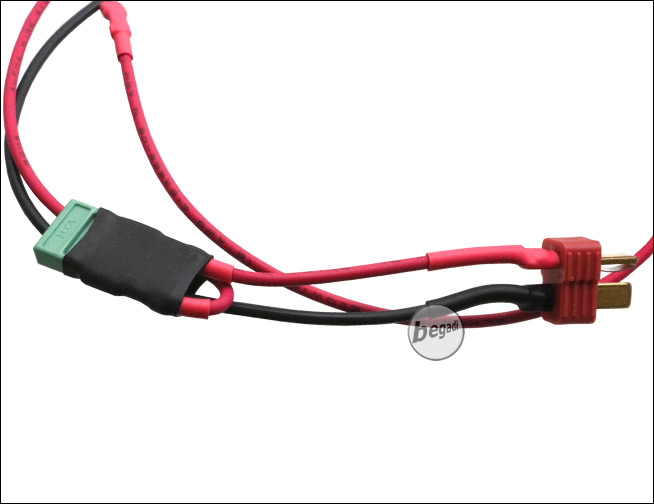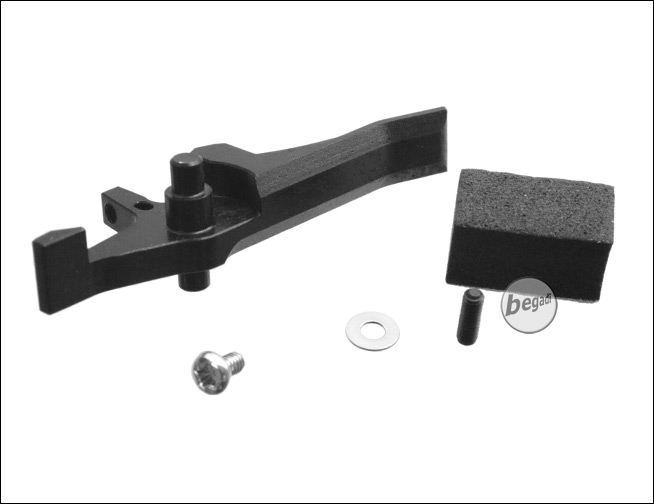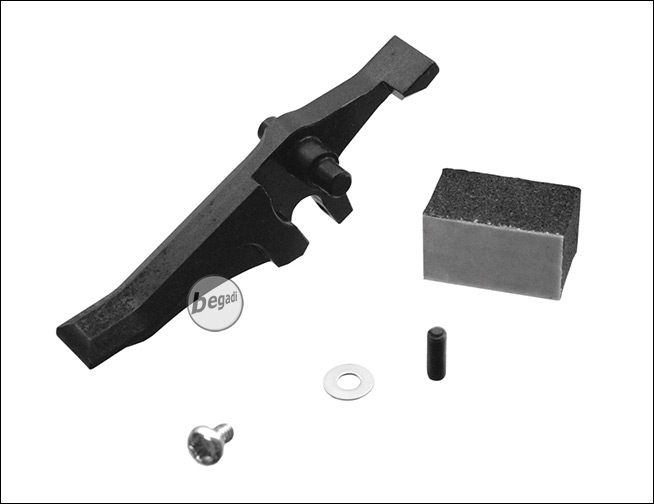 Buy 3 for

€94.91

each and save

5

%
Buy 5 for

€92.91

each and save

7

%
Buy 7 for

€90.91

each and save

9

%
Buy 9 for

€88.91

each and save

11

%
Bitte beachten: Zusätzliche Artikeloptionen wie Tuningpakete etc. werden nicht in den Staffelpreis mit eingerechnet. Der Staffelpreis wirkt auf den eigentlichen Preis des Produktes (Standard Version). Wir berechnen für Sie die Rabatte auf Basis des Prouktwertes mit zugebuchter Artikeloption, damit Sie die daraus resultierenden konkreten Rabattprozente angezeigt bekommen.