For your orders at Begadi we use a system based on a two-stage authentication, as required by law. The age of the account holder and the age of the goods recipient are checked.
Click here for more information
The check is automated, convenient and DSGVO compliant!
Hersteller: ICS
Importeur: Begadi
System:
S-AEG (= schiesst nur Semiauto, kein Vollauto)
Kaliber:
6mm
HopUp:
ja, einstellbar
Material:
Metall & hochwertiger Kunststoff
Magazin Kapazität:
120 Schuss (MidCap)
Energie:
ca. 1,0 Joule
Gesamtlänge:
ca. 620 - 690mm
Lauflänge:
160mm (6,04mm)
Stecksystem:
Dean
Gearbox:
Version 2 (ICS Split Gearbox mit Federschnellwechsel)
Gewicht:
ca. 2800g
PTB Zulassung:
Details siehe hier
Generelle Informationen zur SIRIUS Serie:
Der Fokus der Serie liegt in den technischen Verbesserungen verglichen zu den Standardausführungen wie sie sonst erhältlich sind. Durch eben diese Verbesserungen liegt das Preisniveau über dem der Standardversionen (allein der Tienly Motor hat einen Marktpreis von 67.9 EUR), jedoch sorgen diese Upgrades für ein hervorragendes Ansprechverhalten sowie eine entsprechend hohe Performance und Langlebigkeit - was auch der Anspruch dieser Serie darstellt. Unabhängig von den speziellen für die SIRIUS Serie durchgeführten Upgrades hat ICS auch generell die Preise angehoben, so dass alle neu produzierten ICS S-AEGs seitens ICS teurer werden.
Eigenschaften:
- Fast komplett aus hochwertigem Metall gefertigt
- CNC gefräster Handguard mit M-LOK System
- integrierter Silencer (ohne Funktion)
- Griff, Stock und FlipUp Sights sind aus Nylon Fiber Kunststoff
- beidseitiger Fireselector, Magazin-Release und Bolt Catch
- Ergonomisches Design von Pistolengriff
- PDW Stock in 3 Positionen einstellbar
- Aufklappen des Gehäuses wie beim Original möglich, die Bodypins werden im Gehäuse gehalten
- Flip Up Visierung von Haus aus verbaut
- Spezielle zweigeteilte Gearbox mit Feder-Schnellwechselsystem
- 120 Schuss MidCap Magazin (PDW) enthalten
- 14mm CCW (Negativ) Gewinde für Flashhider und Tracer
- Die Gearbox hat im Langzeittest des Herstellers nach über 100.000 Schuss keine nennenswerten Verschleißerscheinungen aufgewiesen
- Einteilige HopUp Unit aus Metall (Rotary)
- Langlebige Stahlgears (18:1)
- Stahl Antireversal Latch
- 8mm Stahllaufbuchsen
- EBB System (kann deaktiviert werden)
- Tienly 25K Super High Torque Motor
- Retro Arms CNC Flat Trigger
- Springguide aus Stahl mit Kugellager
- Aluminium Air Seal Nozzle mit O-Ring (20,92mm)
- Feder-Schnellwechsel-System
- 4 Jahre Gewährleistung
Informationen zum Motor:
- Tinely 25K
- Super High Torque Motor
- Drehzahl: 25.000 U/Min
- Drehmoment: 3,61 Kg/cm
- Windung: 22T
- Magnete: Neodym
Informationen zur Lagerung:
Trennen Sie immer den Akku von der Waffe, wenn diese nicht in Gebrauch ist! Andernfalls kann ihr Akku durch die kontinuierliche Überwachung entladen und somit Schaden nehmen.

- Internes EFC/Mosfet System
- Abzug über Mikroschalter
- Mechanische Sicherung
- Zyklenüberwachung (kein GearJam möglich)
- Akkuüberwachung (LiPo, LiFe, Li-Ion, NiMH)
- Akkuabschaltung (LiPo, LiFe, Li-Ion, NiMH)
- Schnelles Ansprechverhalten
- Intelligente Aktiv-Bremse
- Auch für starke Akkus
- Kurzzeitig bis 240A belastbar
- Überspannungsschutz
- Schutz vor Kurzschluss
- Plug & Play
- Dean / T-Stecker
- Semi-Only, speziell für Deutschland
- 4 Jahre Gewährleistung
- Made in EU
Ausführliche Informationen zu den einzelnen Features finden Sie auf unserer
Begadi CORE EFCS / Mosfet Infopage.
Ergänzend empfehlen wir unseren Begadi CORE EFCS / Mosfet Teaser, in diesem werden ebenfalls alle Features detailiert vorgestellt. Sie finden diesen
hier. (YouTube, Begadi)
Ergänzende Informationen zur Gewährleistung + CORE:
Die oben genannten 4 Jahre Gewährleistung beziehen sich bei verbautem CORE Mosfet auf die komplette S-AEG, nicht nur auf die Funktion des Begadi CORE. Jedoch ist selbiges die Voraussetzung für diese verlängerte Gewährleistung. Wenn beispielsweise in den zubuchbaren Sonderoptionen im Bereich der Mosfets ein anderes Mosfet ausgewählt wird (also Sie uns darum bitten, dass wir das CORE ausbauen und ein anderes Mosfet dafür verbauen), so verringert sich in diesem Zuge die Gewährleistung von 4 Jahren wieder auf die üblichen 2 Jahre. Auch wird das ausgebaute CORE in diesem Falle nicht mitgeliefert sondern einbehalten. Normal liefern wir ausgebaute Komponenten stets mit, beim CORE ist dies jedoch ausdrücklich nicht der Fall - das CORE wird nur in verbautem Zustand ausgeliefert.
Videos & Reviews:
- [Tech Video] Begadi CORE EFCS/Mosfet - Info und Features (YouTube, REAPERs Airsoft)
- ICS SIRIUS "PDW9" S-AEG Video Review (YouTube, REAPERs Airsoft)
- ICS SIRIUS "PDW9" S-AEG Video Review (YouTube, Highlander)
- ICS SIRIUS "PDW9" S-AEG Video Review (YouTube, StandBuy Productions - englisch)
- ICS SIRIUS "PDW9" S-AEG Text Review (deutsch, kenokroo.com)
- ICS SIRIUS "PDW9" S-AEG Text + Video Review (deutsch, rapax.net)
- ICS SIRIUS "PDW9" S-AEG Video Review (YouTube, TEAM-030- AIRSOFT)
- ICS SIRIUS "PDW9" S-AEG Video Review (YouTube, Tom`s Airsoft Channel)
- ICS SIRIUS "PDW9" S-AEG Video Review (YouTube, EUROBASS)
Zubehör & Downloads:
- ICS M4 CXP SIRIUS "PDW9" S-AEG Bedienungsanleitung inkl. Explosionszeichnung
- ICS M4 CXP SIRIUS "PDW9" Midcap Magazin (120 BBs) [MA-478]
Passende Akkus
(Beispiele, andere Akkus mit gleichen Maßen passen auch):
- Begadi "AMAX" LiPo Akku 7,4V 1100mAh 20C Single Stick mit Dean
- Begadi LiPo Akku 7,4V 25C PEQ "Robur 7.4/70/1300" mit Dean
- Begadi "AMAX" LiPo Akku 11,1V 1100mAh 20C "Compact" Single Stick mit Dean -beige-
- Begadi "AMAX" LiPo Akku 11,1V 1300mAh 25C "PEQ" mit Dean -schwarz-
Benötigter Steckertyp: Dean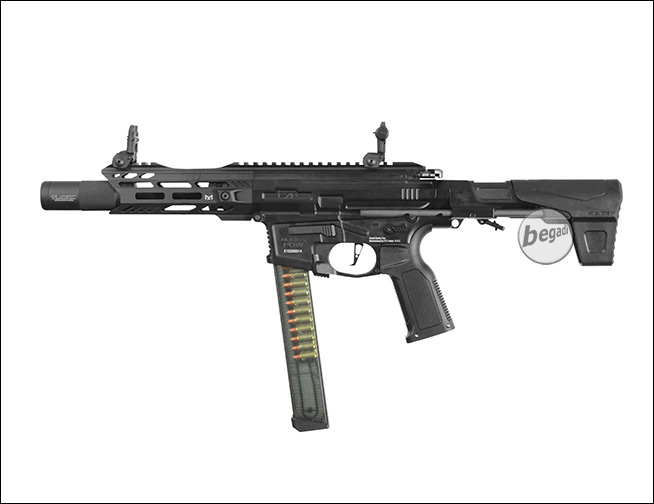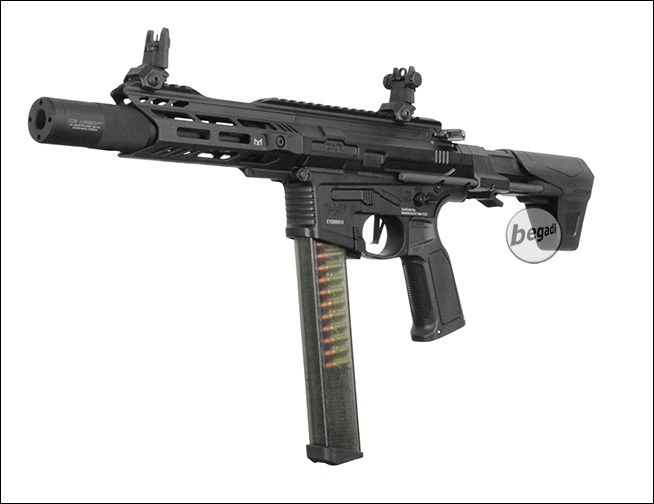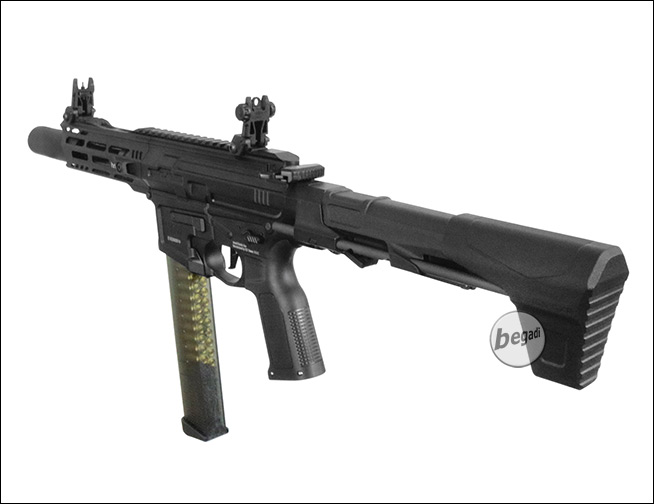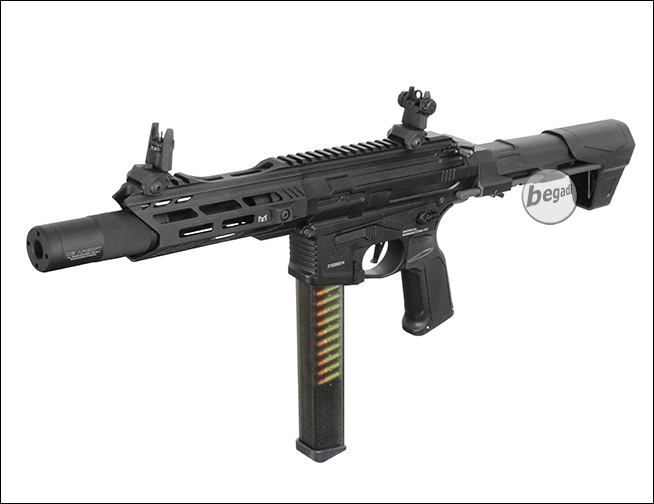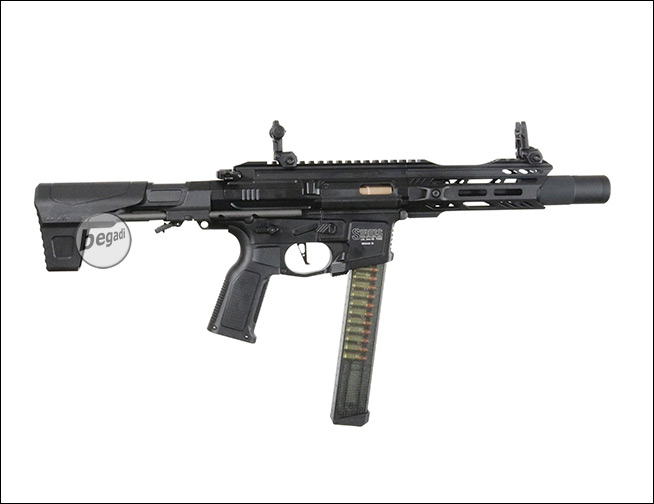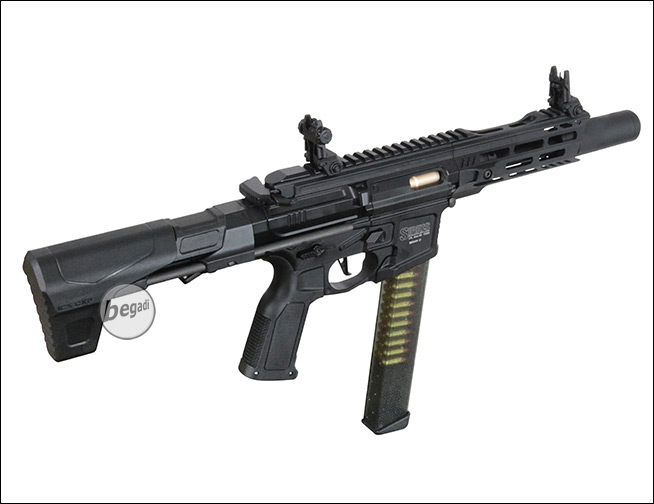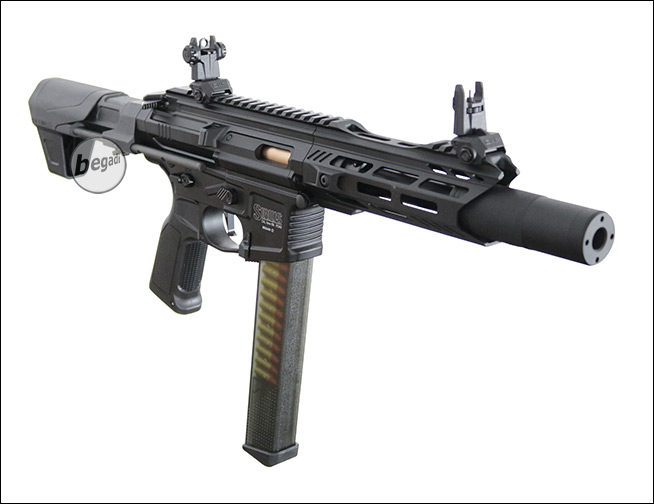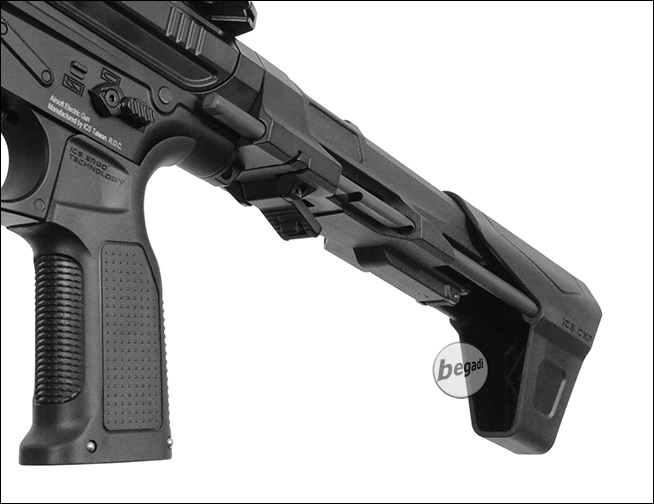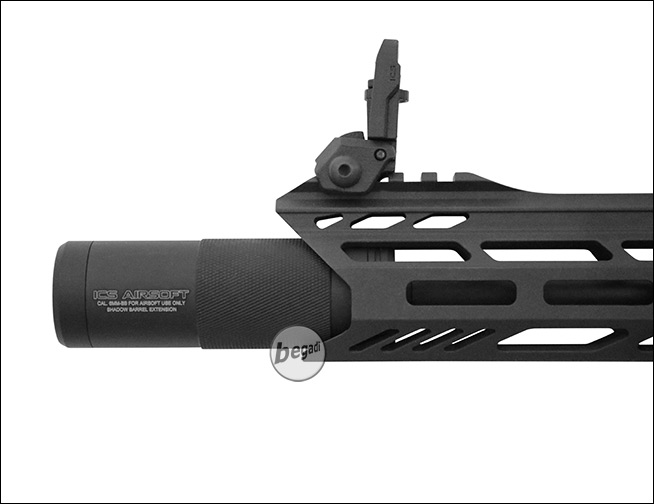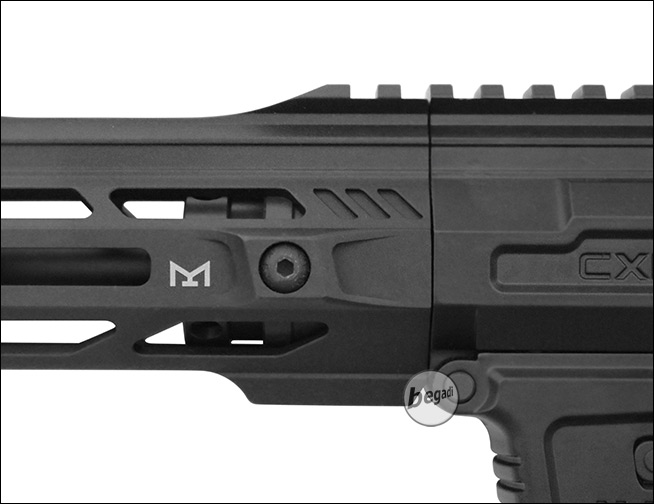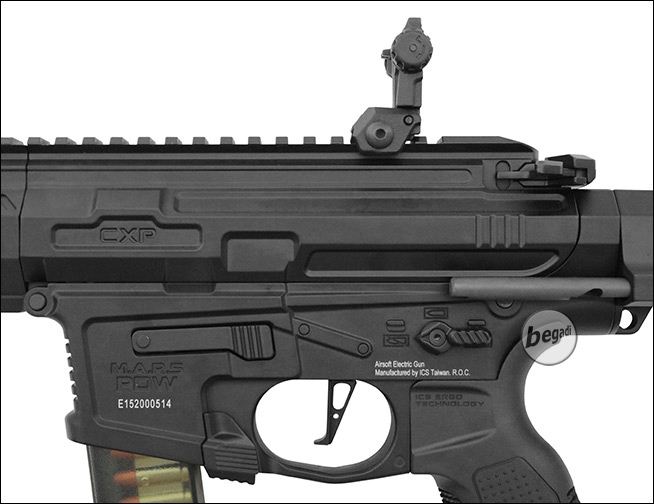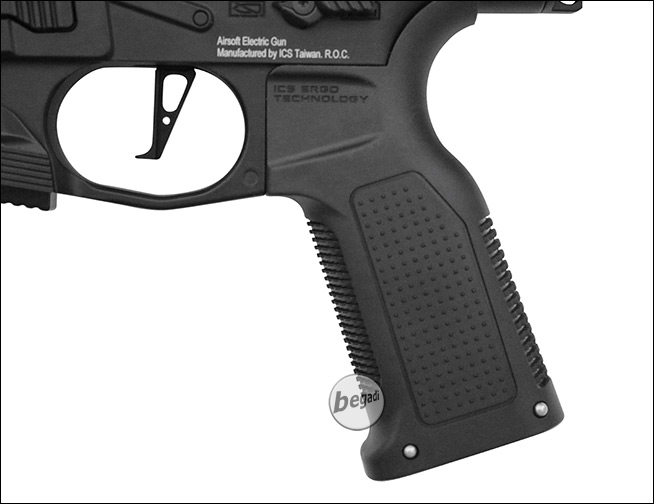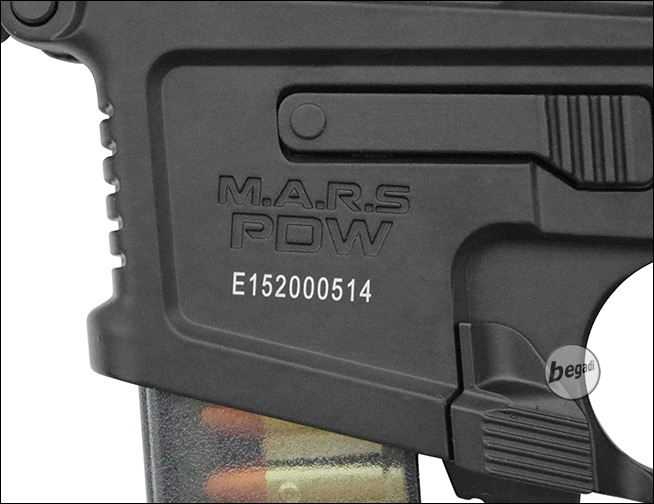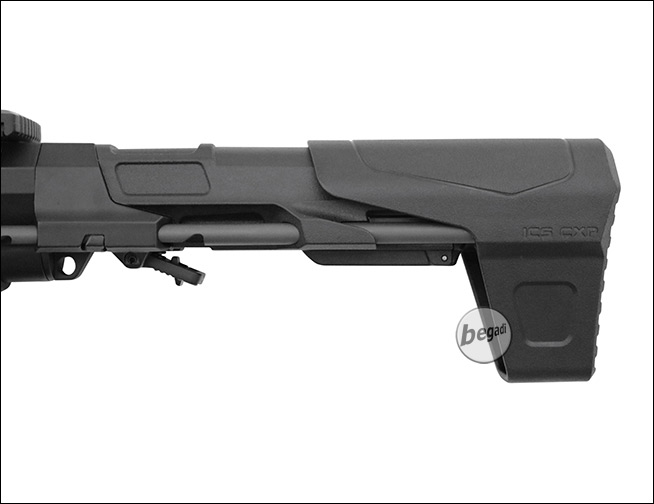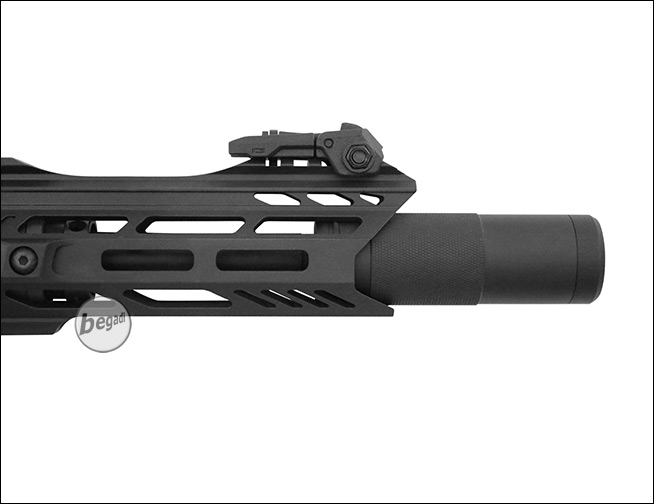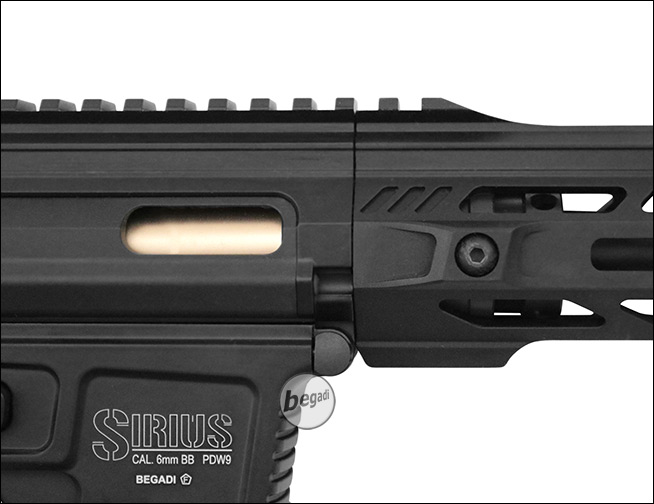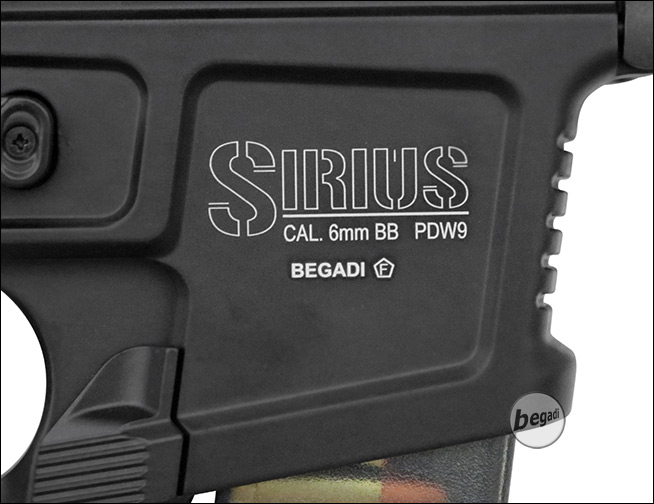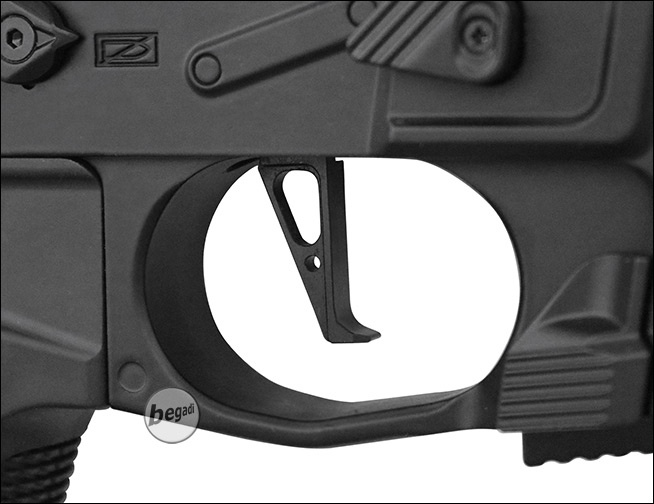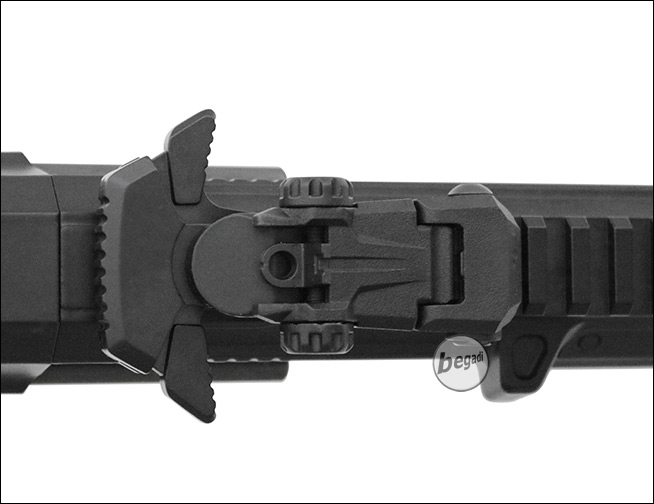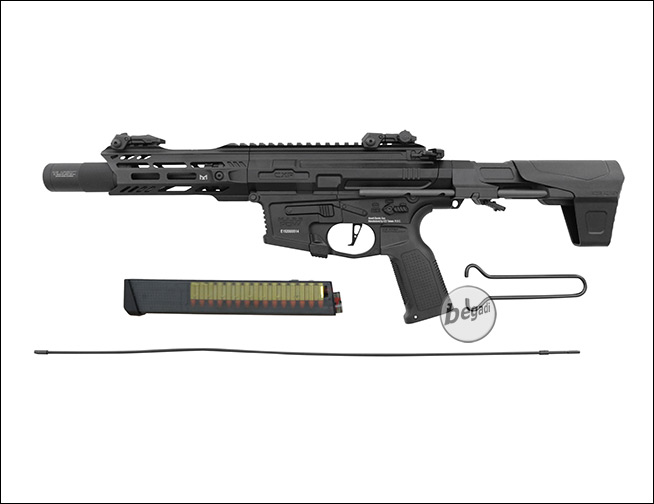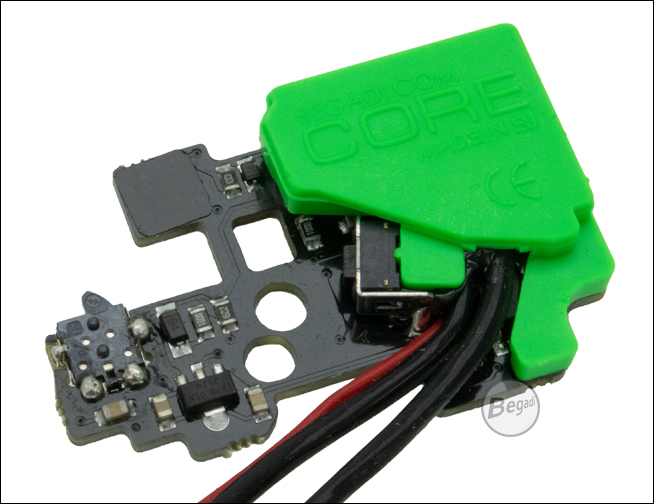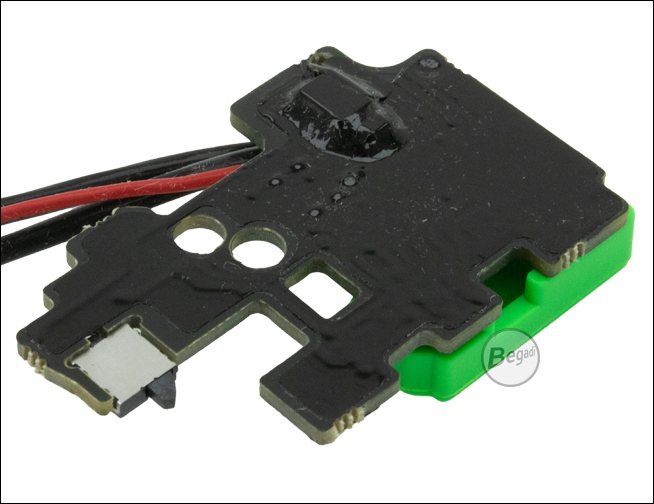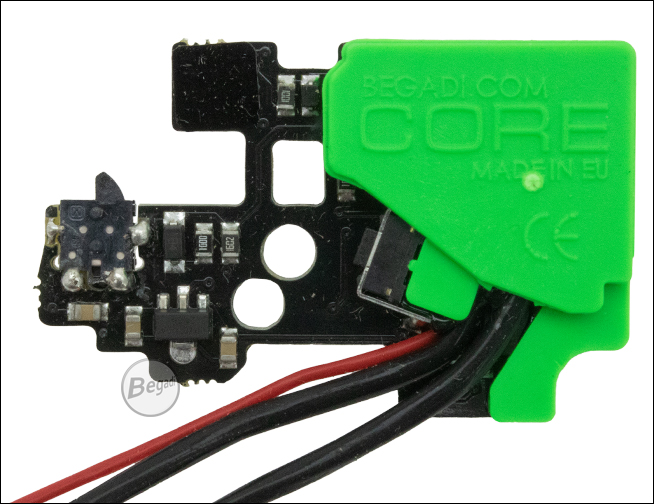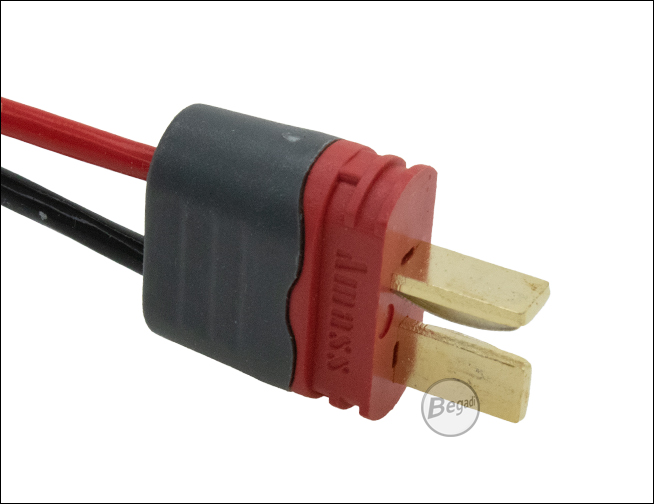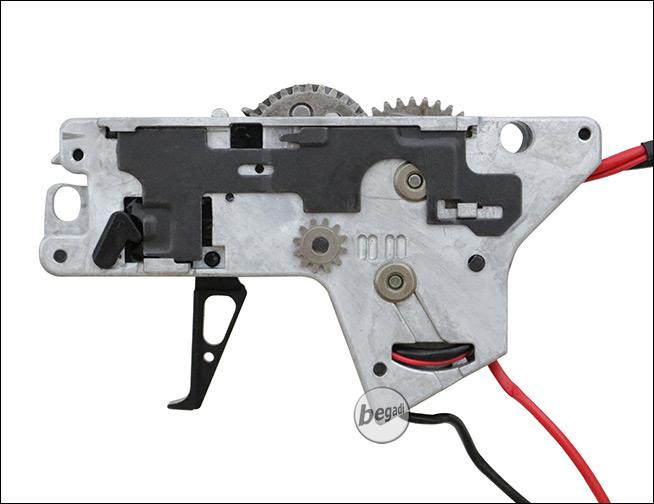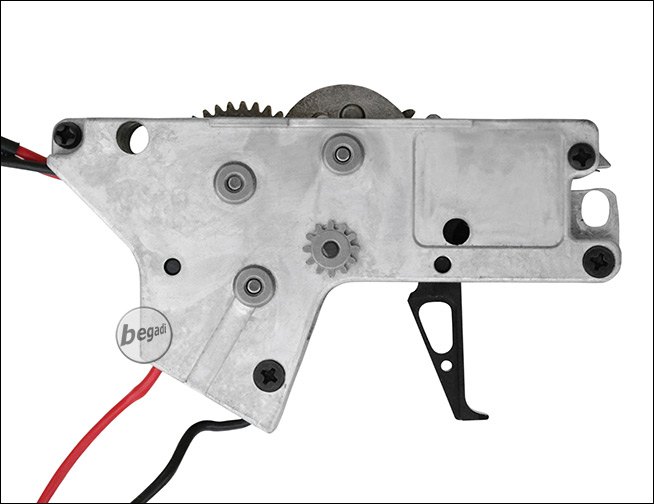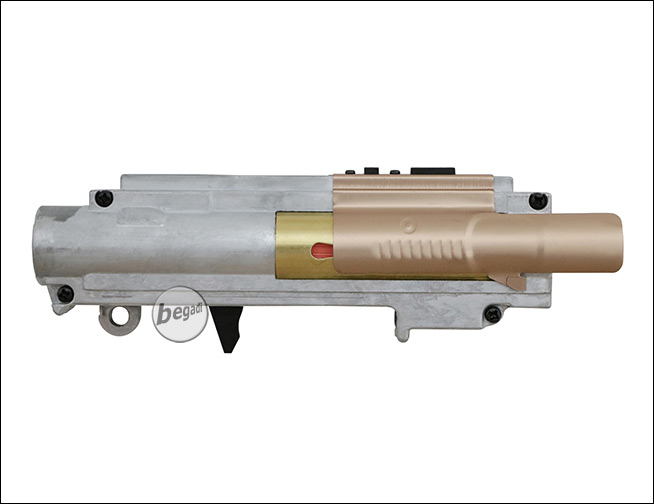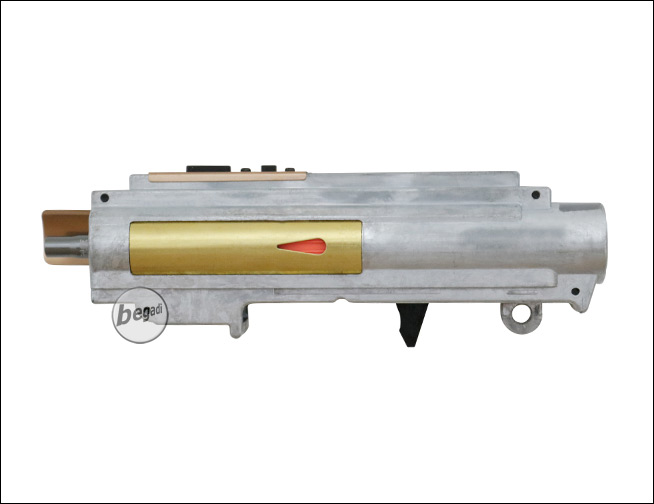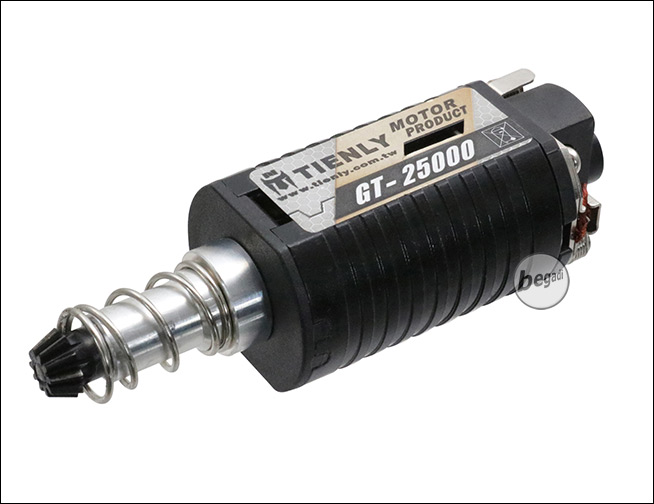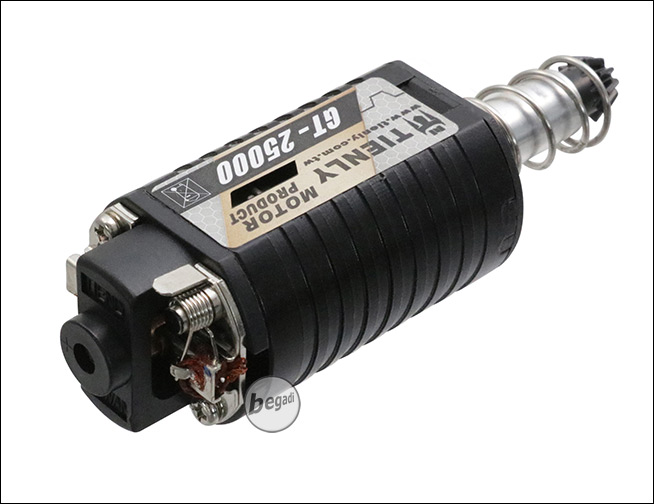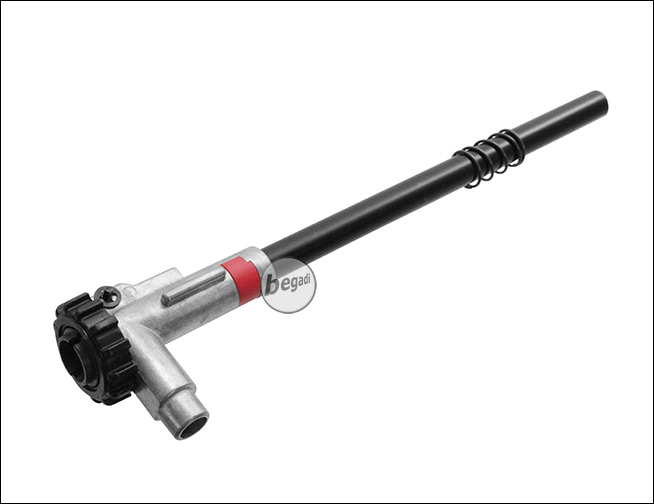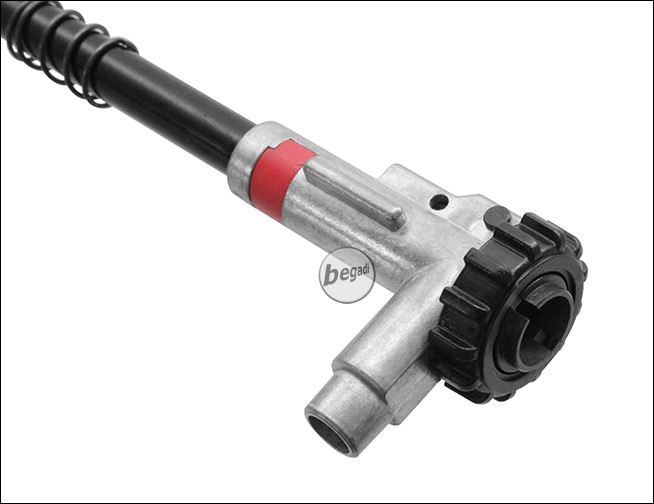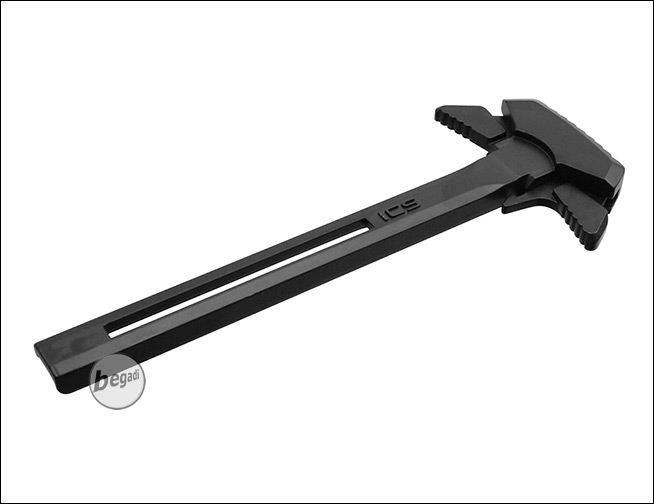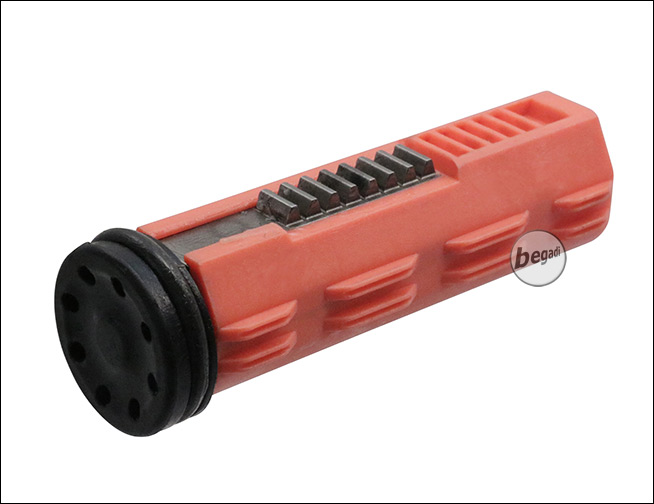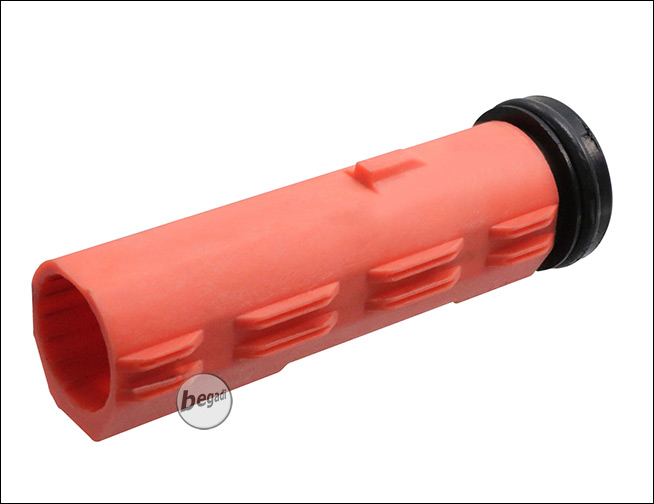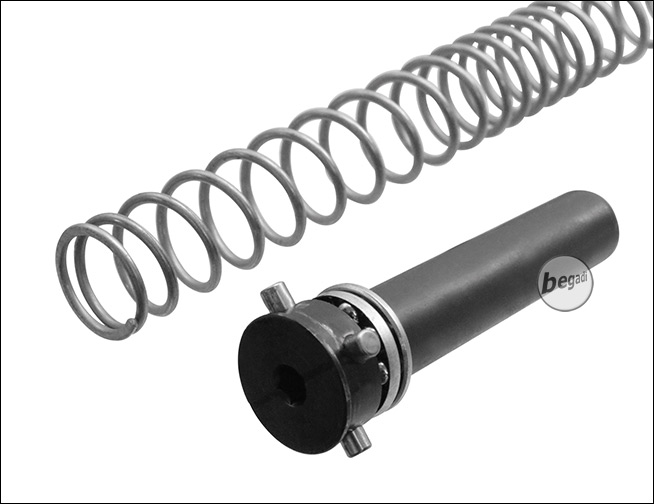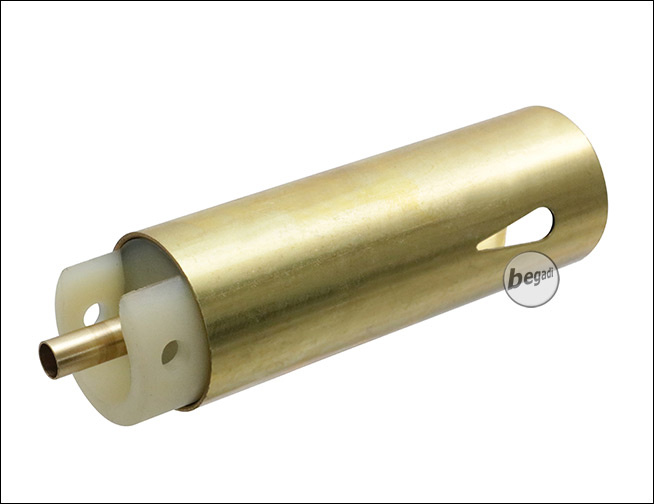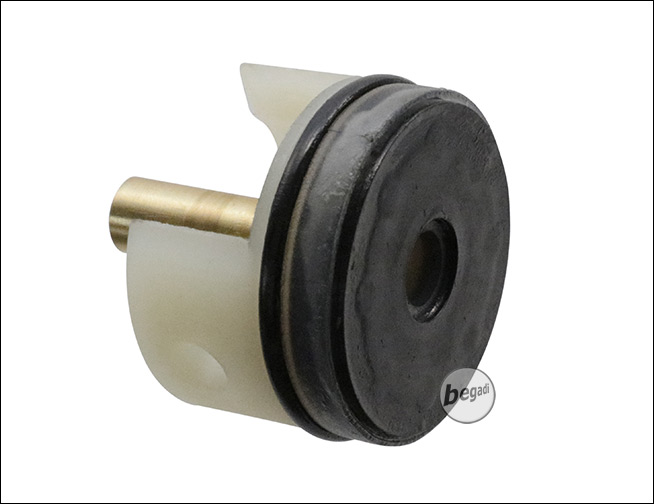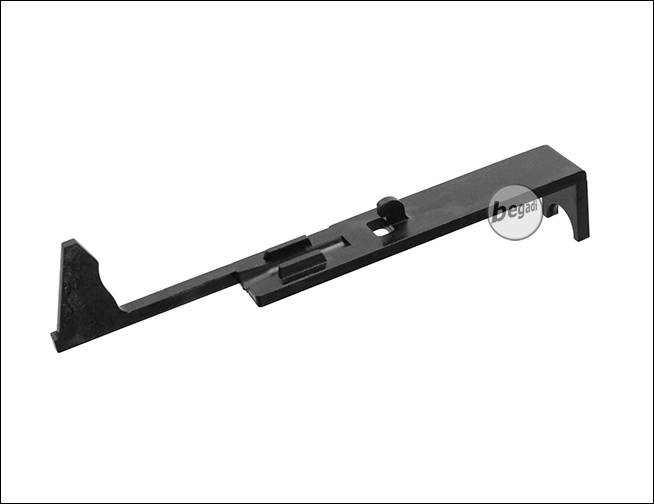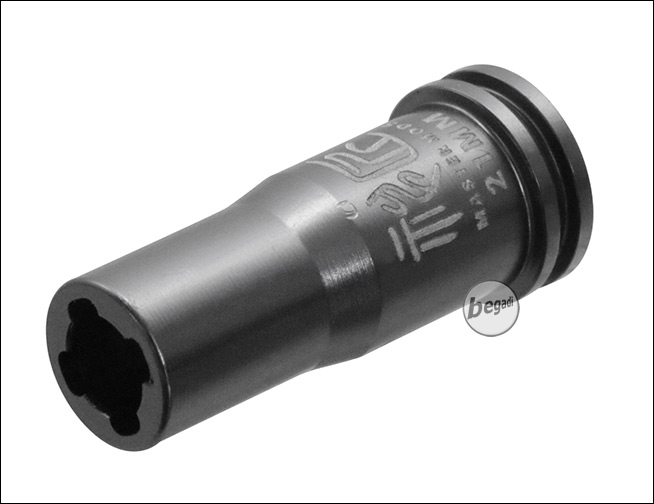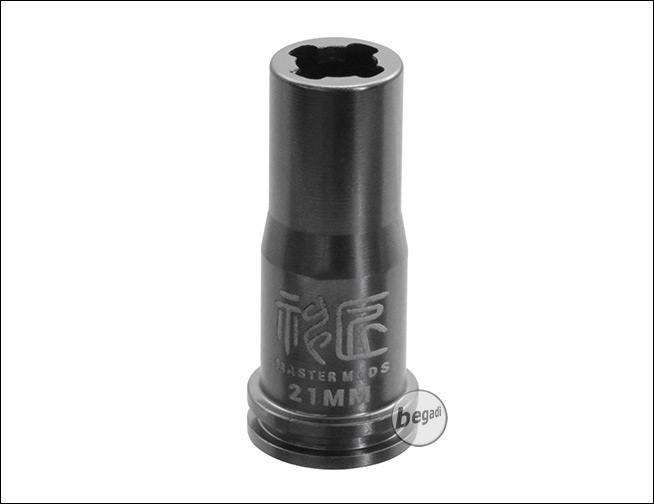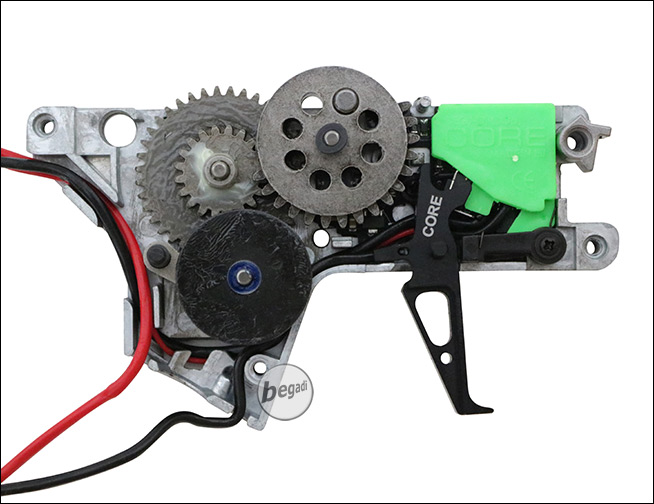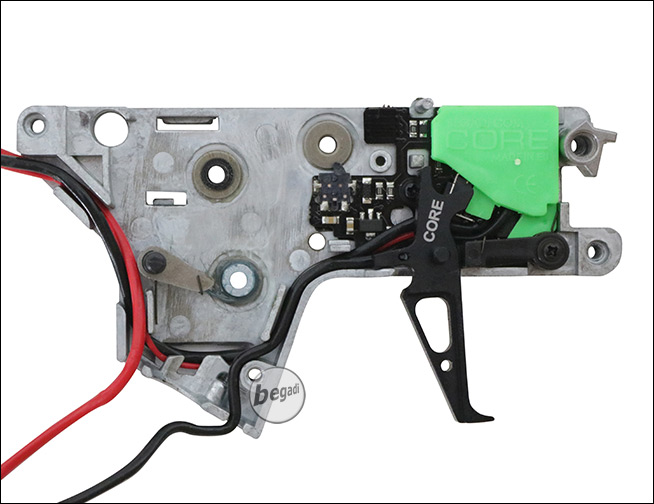 Buy 3 for

€502.55

each and save

5

%
Buy 5 for

€491.97

each and save

7

%
Buy 7 for

€481.39

each and save

9

%
Buy 9 for

€470.81

each and save

11

%
Bitte beachten: Zusätzliche Artikeloptionen wie Tuningpakete etc. werden nicht in den Staffelpreis mit eingerechnet. Der Staffelpreis wirkt auf den eigentlichen Preis des Produktes (Standard Version). Wir berechnen für Sie die Rabatte auf Basis des Prouktwertes mit zugebuchter Artikeloption, damit Sie die daraus resultierenden konkreten Rabattprozente angezeigt bekommen.