For your orders at Begadi we use a system based on a two-stage authentication, as required by law. The age of the account holder and the age of the goods recipient are checked.
Click here for more information
The check is automated, convenient and DSGVO compliant!
Information:
It is strongly recommended to only use high-quality BBs with this barrel.
Inner-Barrel Diameter: 6.01mm
Barrel Length: 499mm
High-performance Tuning Barrel from EdGI with an inner diameter of 6.01mm
This Barrel is made of a special brass. Every EdGI barrel is hand-crafted over many hours of delicate work. EdGI barrels have probably the smallest production tolerances and achieve a precision which has rarely been seen before. Due to an extra invented polishing technique on the inside of the barrel, a surface as smooth as glas is created, which allows the least friction between the barrel and BB.
Through the special alloy the Barrel is very sturdy and corrosion resistant.
Production Steps :
1. Cutting of the raw material to the correct lengths for every weapon type.
2. Before the Barrel is peen hardened, it is lapped and polished with a special polishing rod, which is a process that takes up to 4 hours.
3. Peen Hardening – specially polished and hardened inserts are hammered into the barrel to enlarge the inner diameter
4. Straightening – after the hammering, the barrel is straightened with a special machine, this takes at least 2,5 hours
5. The outer diameter is now swiveled to exactly 8.53mm (approx. 40min. of time)
6. Straightening by hand – the barrel is now made perfectly straight by hand
7. Another special polishing step of the inside of the barrel to achieve a perfect mirror- smooth surface.
8. Cutting the barrel into the exact length.
9. The ends of the barrel are crowned.
10. Hop-Up window is cut with a milling-machine.
11. Milling-edges are straightened and cleaned by hand (at least 30min. of work)
12. Fine-Polishing of the inside of the barrel (30 minutes), the finishing of the mirror-like surface is now polished
13. Outside polishing of the barrel (30 minutes)
14. Safety coat is applied to the barrel on the outside
15. Inspection & quality proofing
A video, in which 2 of the production steps are shown, can be found
here.
(MP4 File, approx. 80 MB)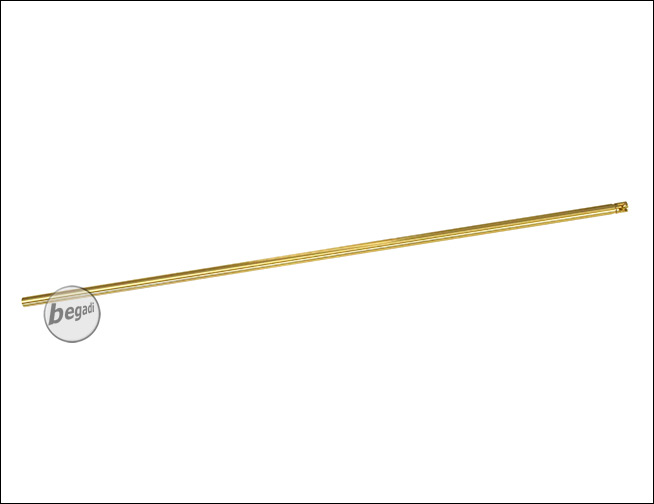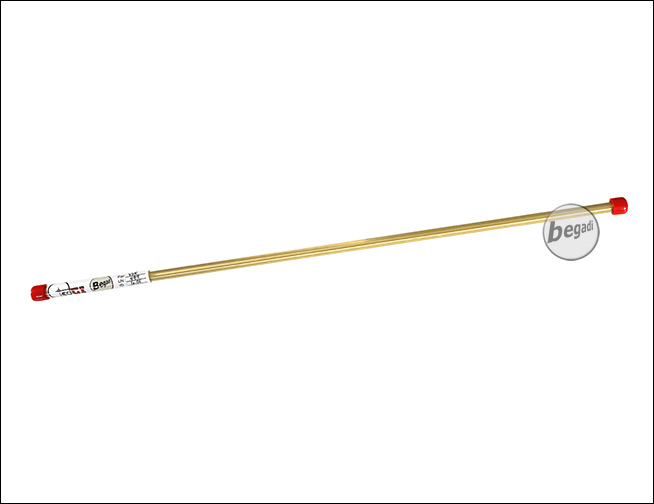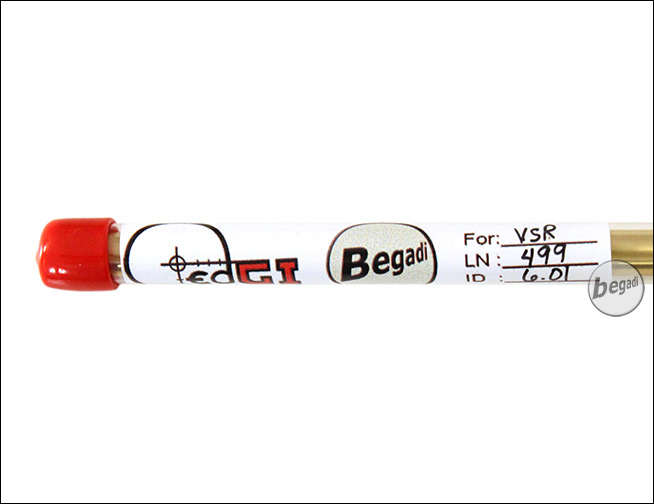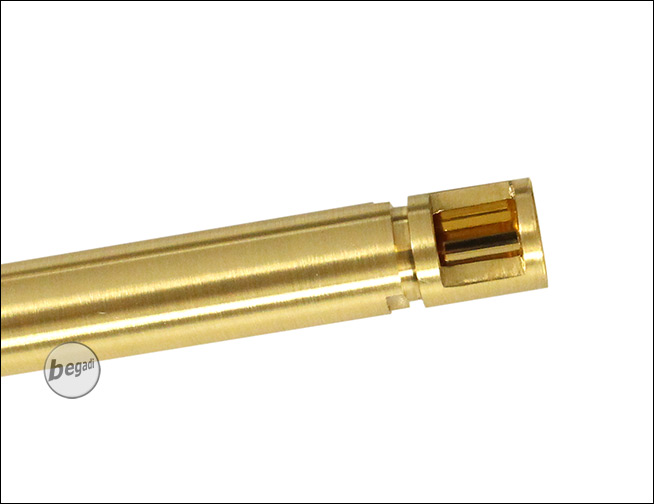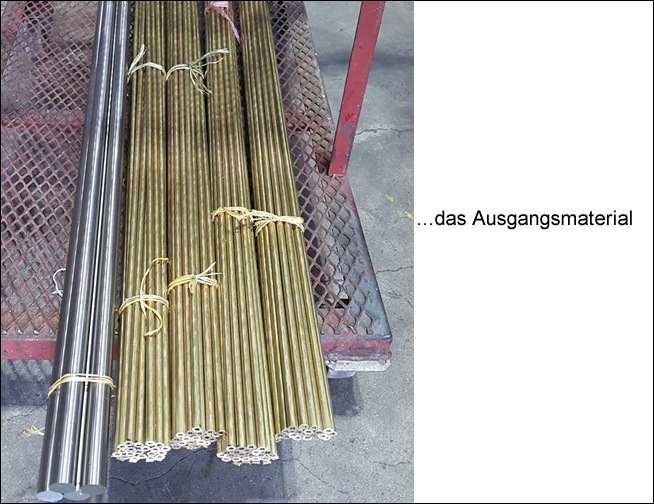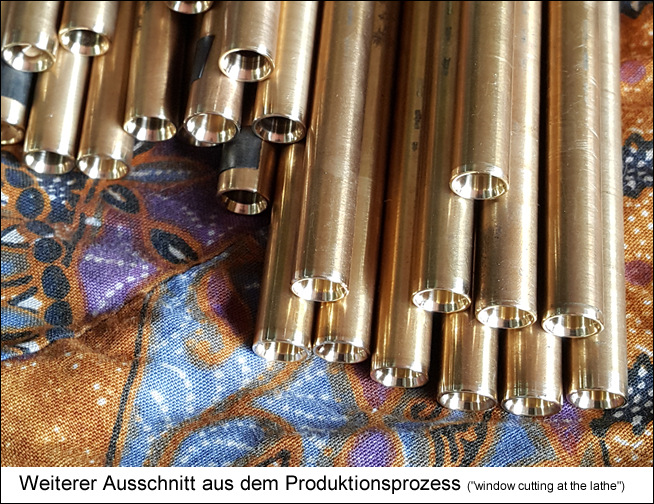 Buy 3 for

€94.91

each and save

5

%
Buy 5 for

€92.91

each and save

7

%
Buy 7 for

€90.91

each and save

9

%
Buy 9 for

€88.91

each and save

11

%
Bitte beachten: Zusätzliche Artikeloptionen wie Tuningpakete etc. werden nicht in den Staffelpreis mit eingerechnet. Der Staffelpreis wirkt auf den eigentlichen Preis des Produktes (Standard Version). Wir berechnen für Sie die Rabatte auf Basis des Prouktwertes mit zugebuchter Artikeloption, damit Sie die daraus resultierenden konkreten Rabattprozente angezeigt bekommen.