What is BEGADI Value?
BEGADI Value is the idea of crafting equipment for airsoft players that bridges the gap between entry-level equipment and high quality but expensive "professional equipment". The goal was not to keep the price as low as possible, but to offer an upscale compromise that remains affordable!
The price deductions are more in the "fancy features" area (nice-to-have, but not essential functions), not in material and processing made.
Material and accessories are therefore from OEM companies (you will not find YKK, ITW or INVISTA material), but checked by us and processed only after testing.
The BEGADI Value Plate Carrier
He is the first product in the Value series. Made of 500D nylon (not polyester!), with sturdy webbing and a solid pouches kit, it offers a complete package ready to be taken to the field!
The plate carrier is constructed of four parts and cut classic. The front is provided with a flap for fixing the cummerbund, as well as hook&loop for patches. An integrated admin panel and integrated magazine pockets were deliberately omitted.
The classic back has a wide tunnel for mounting the cummerbund, as well as a carrying handle.
Both front and back are equipped with a slightly padded, breathable spacer fabric and thin, removable soft SAPI inserts The latter can also be exchanged for hard plates.
The cummerbund is adjusted continuously via 3 ladder buckles and 1" webbing so that the plate carrier can be adjusted from approx. 85cm to 110cm circumference.
In the cummerbund, under the slightly padded, breathable spacer fabric, also foam inserts are installed, which can be removed and / or replaced.
Two lightly padded shoulder tunnels make it possible to loop out cables and drinking tubes, but on the other hand also considerably improve the wearing comfort.
The plate carrier is equipped with two multipurpose pockets for ammunition, equipment, food, tools and first aid items with zipper, two single (or double) magazine pockets with velcro and a triple panel for magazines, also with velcro closure. The magazine pockets hold 2 magazines each for M4 / M16 or 1 magazine for AK, G36 or similar.
Overall, the set has a capacity of 5-10 magazines.
All pouches and base are fully MOLLE / PALS compatible and can be removed, added and offset.
Weight: approx. 1200gs
Info about matching dummy SAPI plates and accessories
If you want to upgrade the Value PC with SAPI plates, you can do this with size M SAPIs.
We recommend:
-
Begadi Dummy Armor Plate, SAPI shape, "X-Curve", rough surface
- for slim people
-
Begadi Dummy Armor Plate, SAPI shape "Low-Curve", smooth surface
- for bigger people
-
SAPI Dummy Armor Plates -foam version-, pack of 2
- if you prefer flexible inserts
- we recommend one of the
Armor Hangers
for storage.
- to upgrade the cummerbund, we recommend our
Side SAPI Plate, 15x15cm
.
Productvideo:
You can find a detailed video presentation of the record carrier (olive and multiterrain) on YouTube: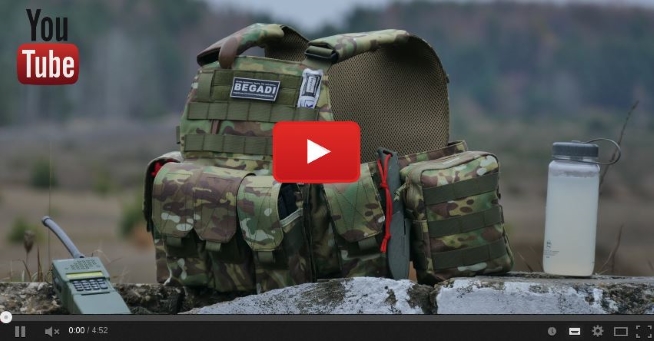 NOTE: In the video we address the lack of an FT version because of the poor quality material at the time! We have taken on this problem, so the plate carrier is now also available in Flecktarn, (licensed) MultiCam and PC Greenzone.
Reviews (all Modells):
-
Youtube Review - from Burny Airsoft, can be found here on YT (german)
-
Another Youtube Review (olive version) - by TEAM-030- AIRSOFT, can be found here on YT (german)
-
A detailed review - by Sven list / Saxony Airsoft, can be found here (german)
-
A detailed text review of the Kinetic Group / Enraged Vikings can be found here (german)
-
A detailed review, by ScarFab94, in French, can be found here (french)
-
A third french Review, from Ding Chavez, can be found here!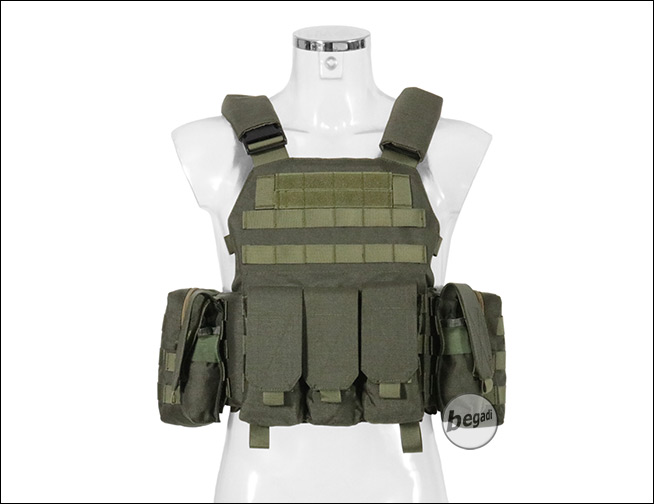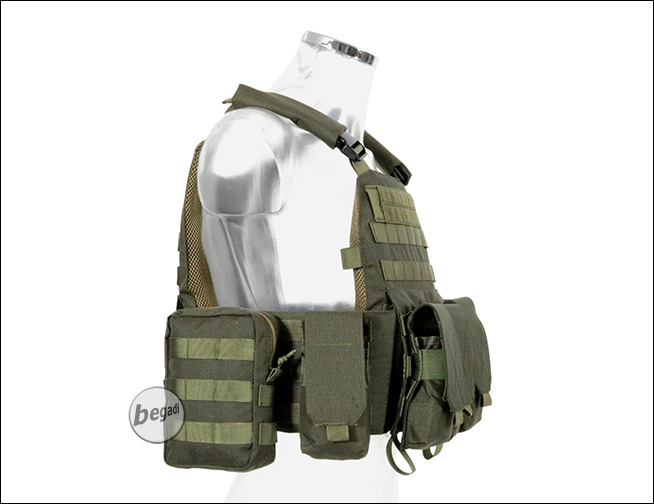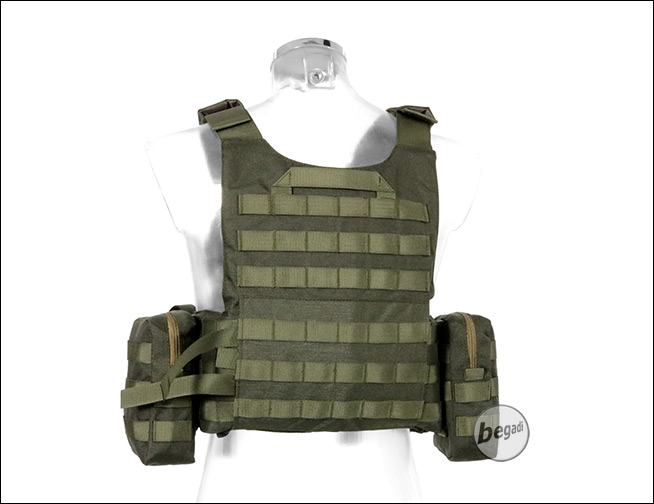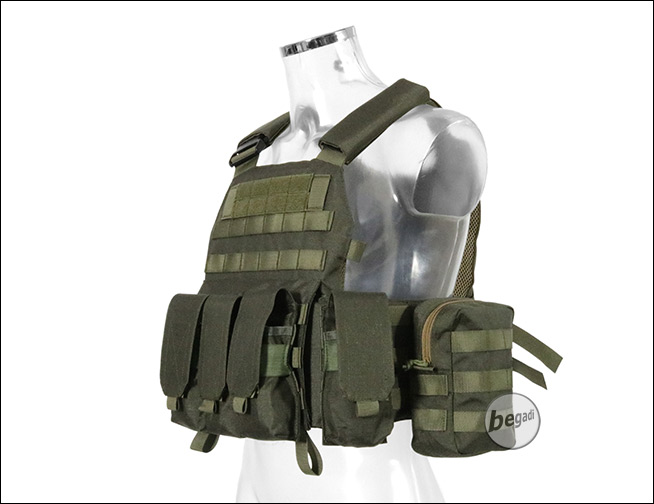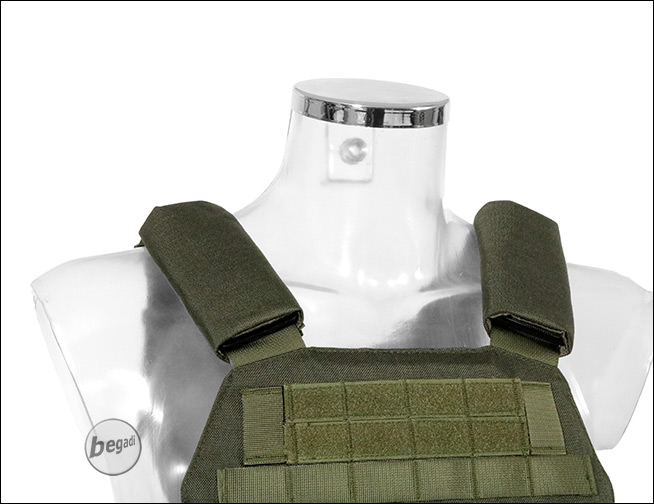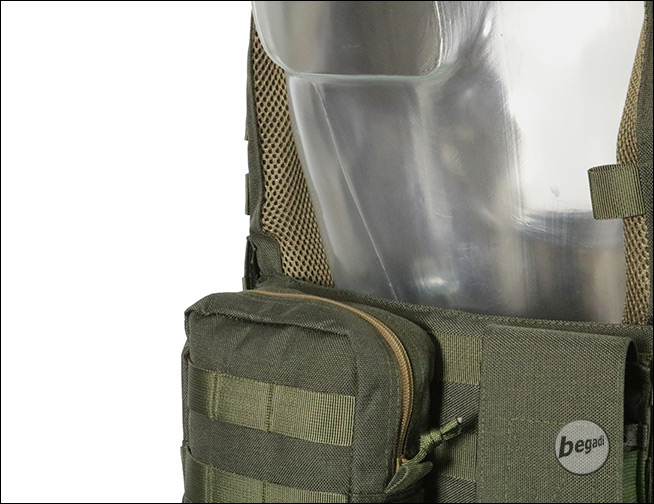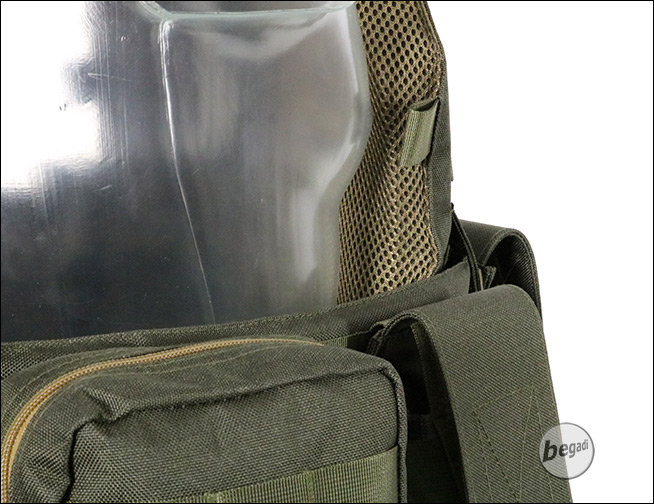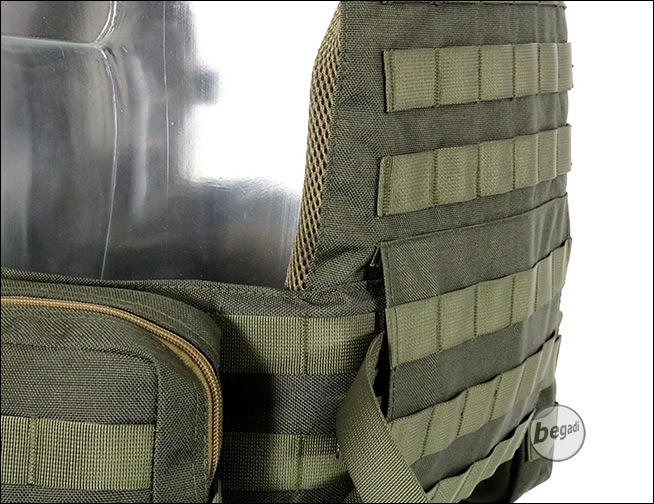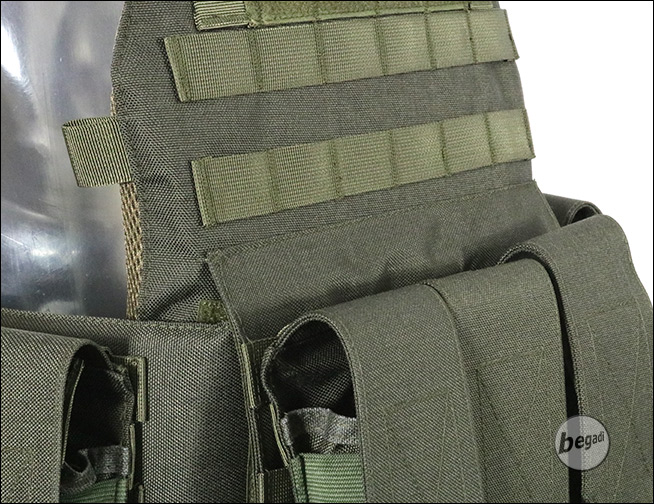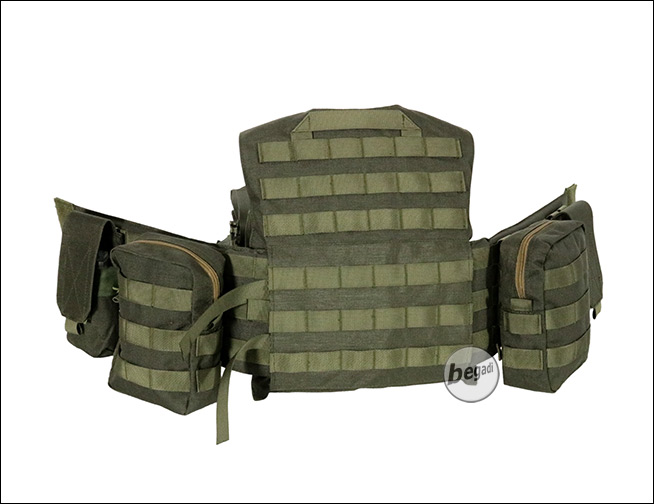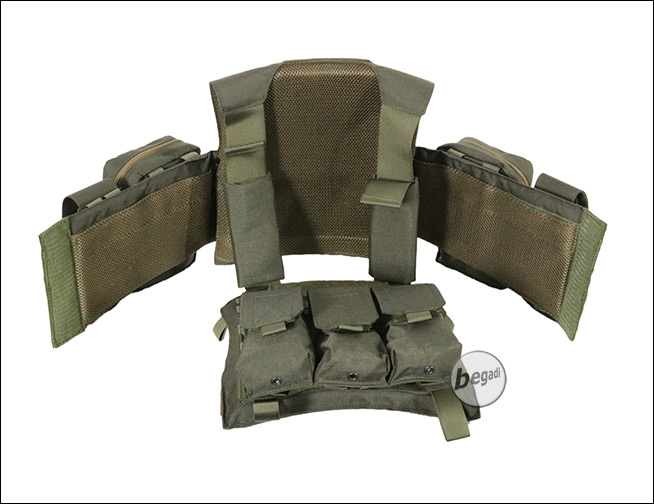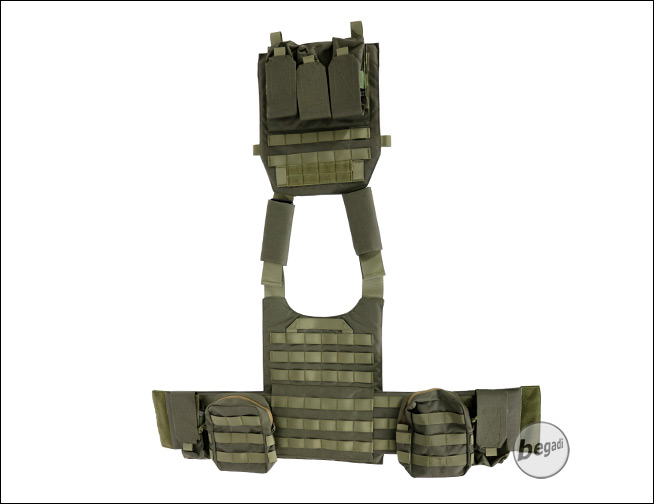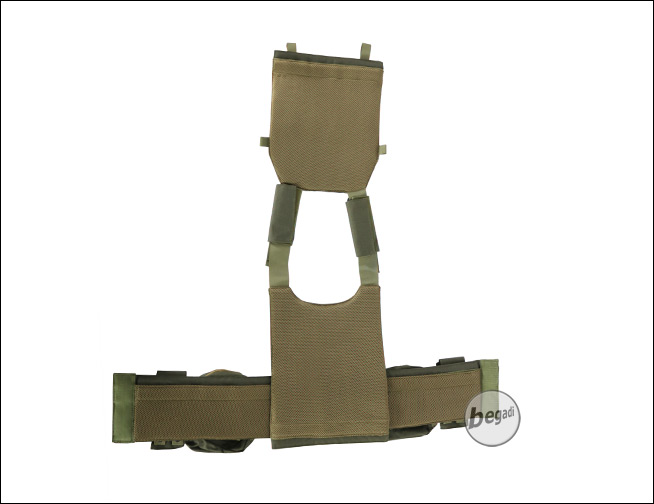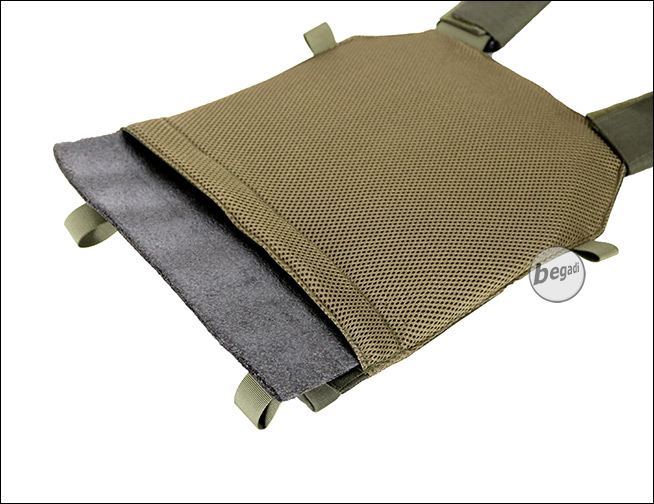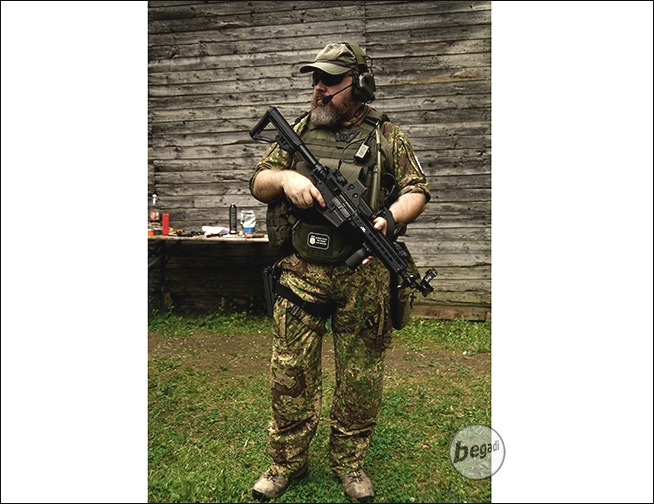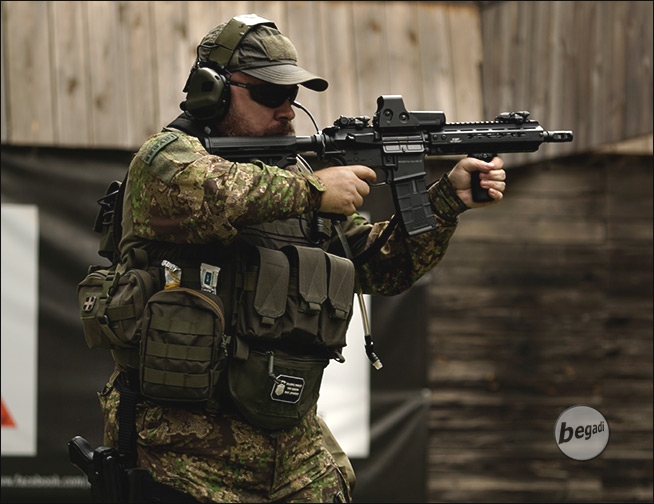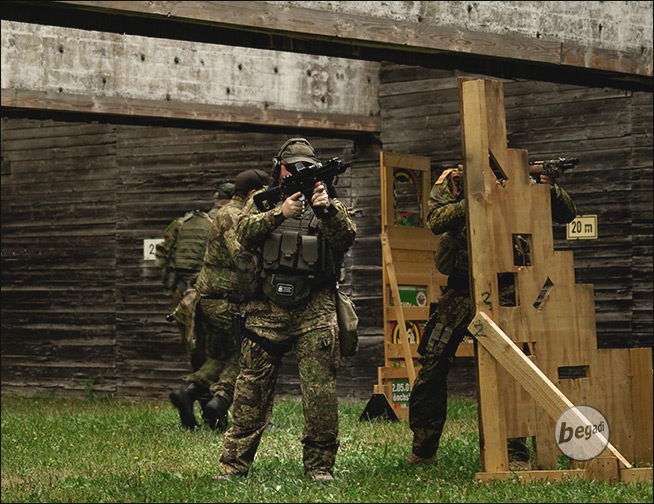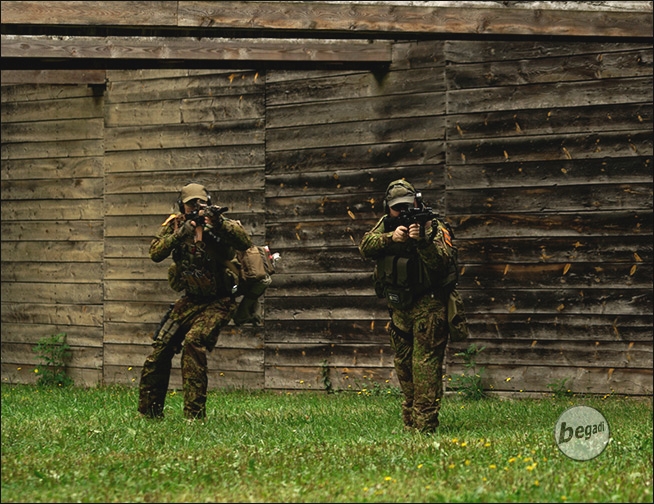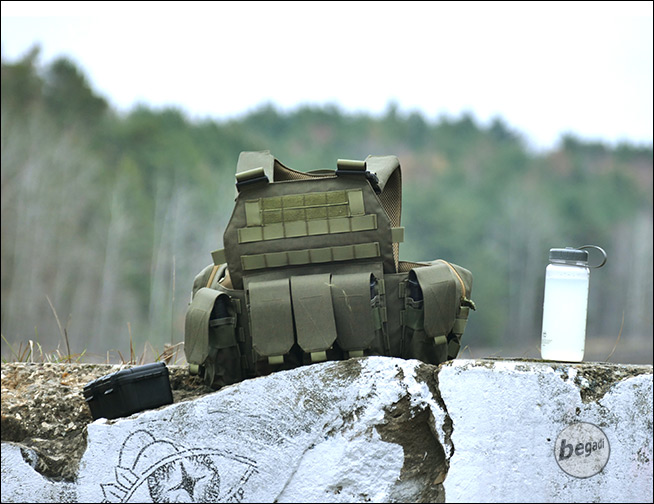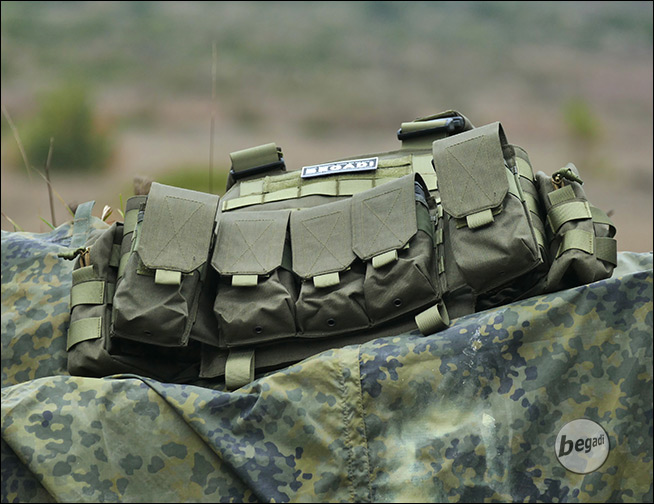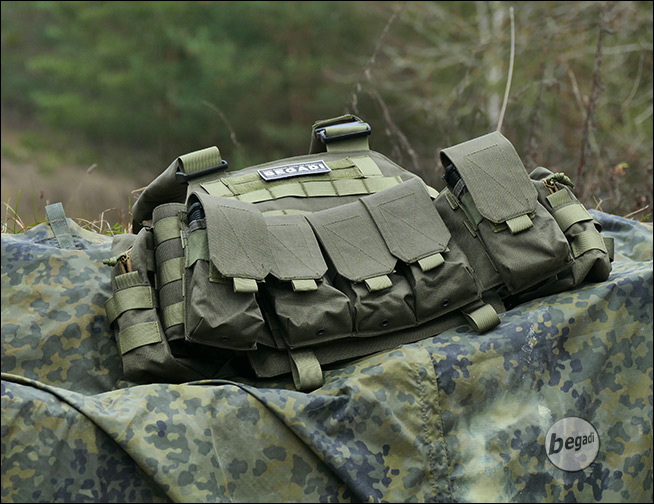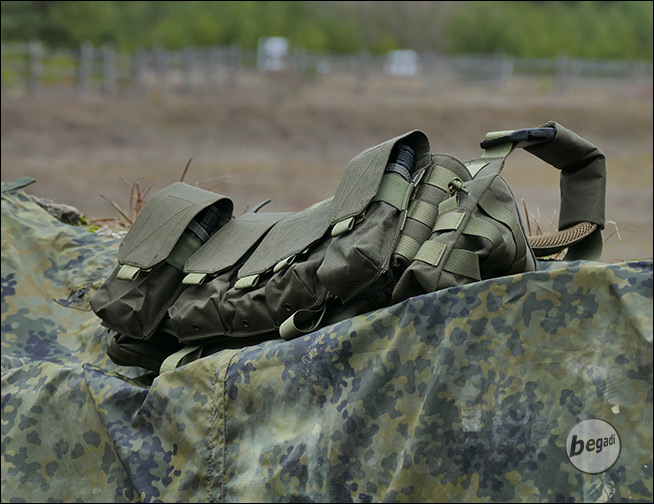 Buy 3 for

€85.41

each and save

5

%
Buy 5 for

€83.61

each and save

7

%
Buy 7 for

€81.81

each and save

9

%
Buy 9 for

€80.01

each and save

11

%