In cooperation with Red Dragon we offer our customers a high-quality, CNC-manufactured gear set.
This set is characterized by perfect concentricity and a low noise level, even at high speeds.
Made of carbon steel, the gears are suitable for all common springs up to M150.
The surface is not oxidized black as usual, but galvanically nickel-plated.
This coating is significantly harder, more durable and also protects against corrosion.
No delayer (gear clip) needed! The Sector Gear has a 5mm anchor for the tappet plate. This ensures the right timing and can prevent feeding problems.
The 8 positions on the bevel gear for anti-reversal significantly reduce gear jams on weapons without EFCS.
The Bevel Gear is compatible with standard Pinion Gears (e.g. Begadi Mamba, Tienly, SHS, Cyma, Lonex, Red Dragon, E&C, E&L)
Features:
Manufacturing: CNC
Material: carbon steel
Coating: electrolytically nickel-plated
Gear ratio: 26:1 (TorqueUp)
Sector Gear: 16 teeth
This 26:1 set is specially designed for very strong springs (M140 - M160) in DMRs. Due to the slower translation, weaker motors and/or batteries can also tension strong springs.

Please note that the maximum possible spring strength depends on the installed motor, battery and transmission.
Recommendation / Guide value: Maximum spring strength for translation:
26:1 suitable for springs up to M160
18:1 suitable for springs up to M150
16:1 suitable for springs up to M150
13:1 suitable for springs up to M130
Optical EFCS:
We tested the Gear Set with a Gate Titan and found no issues with cycle monitoring.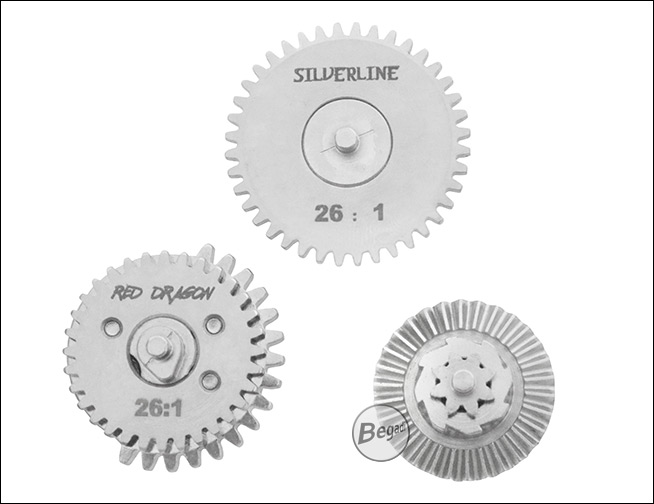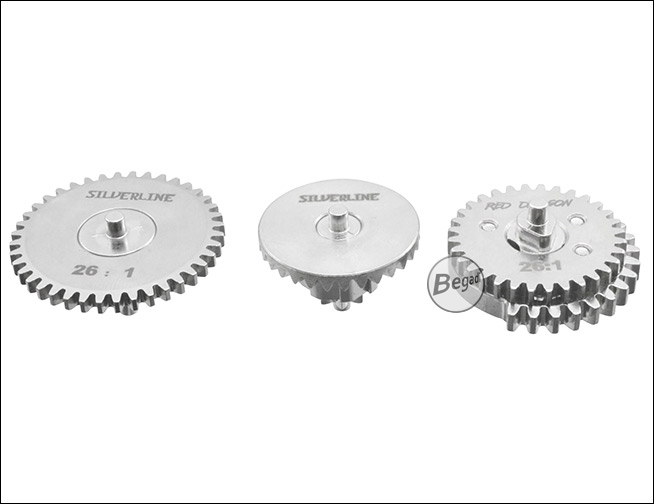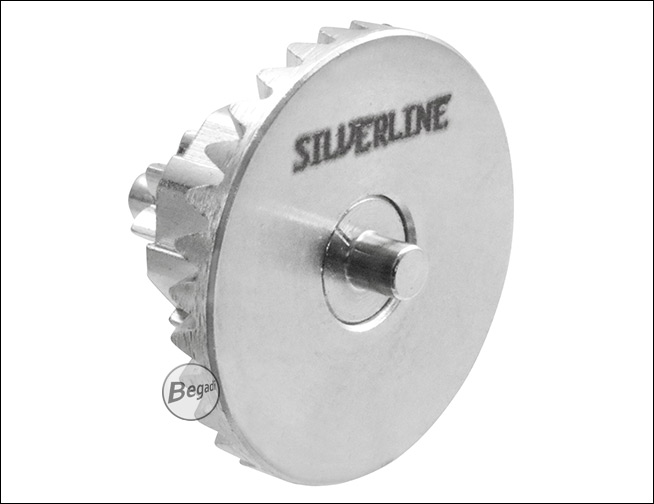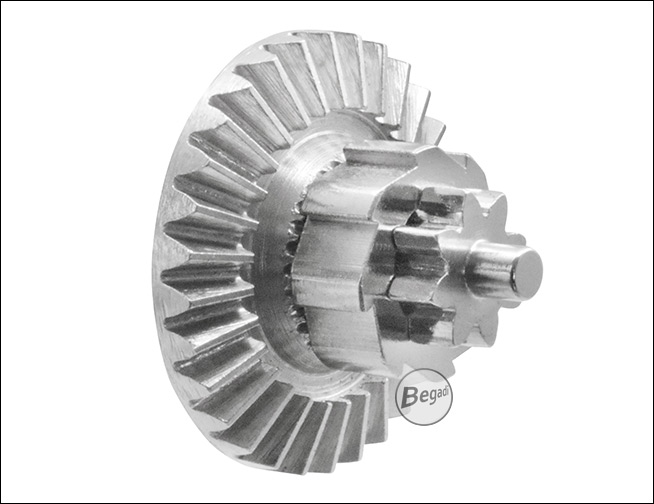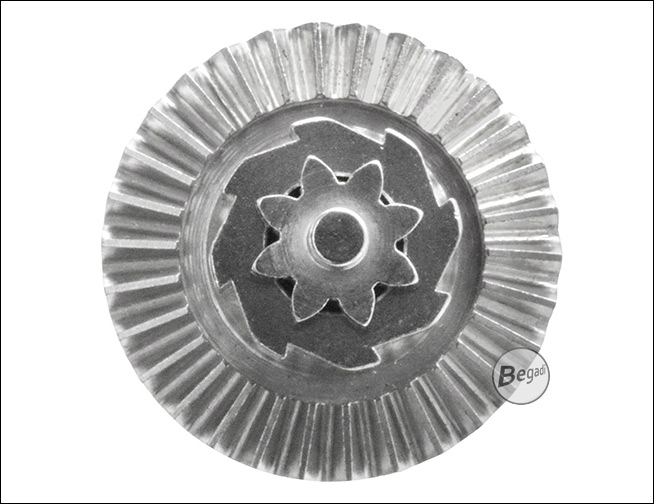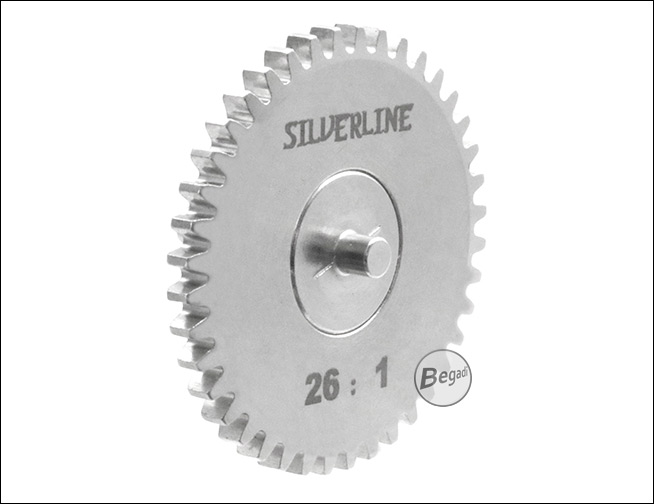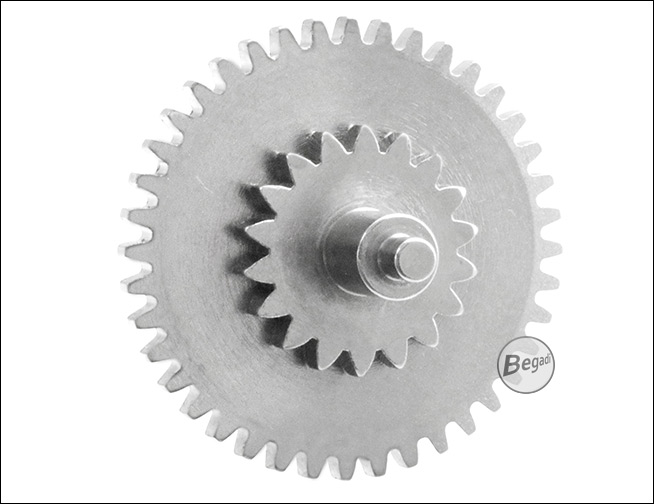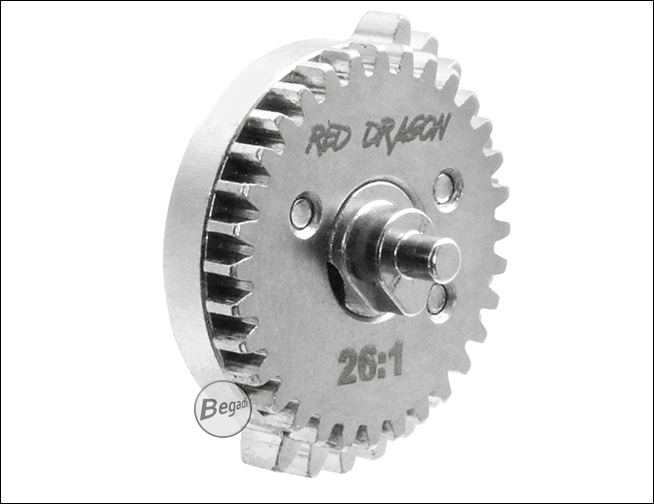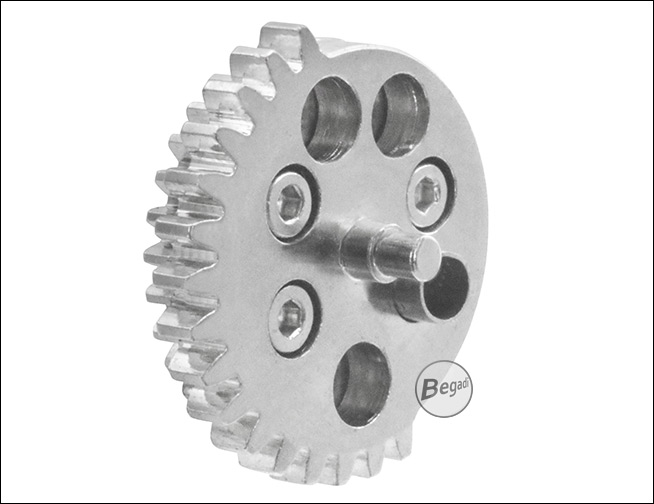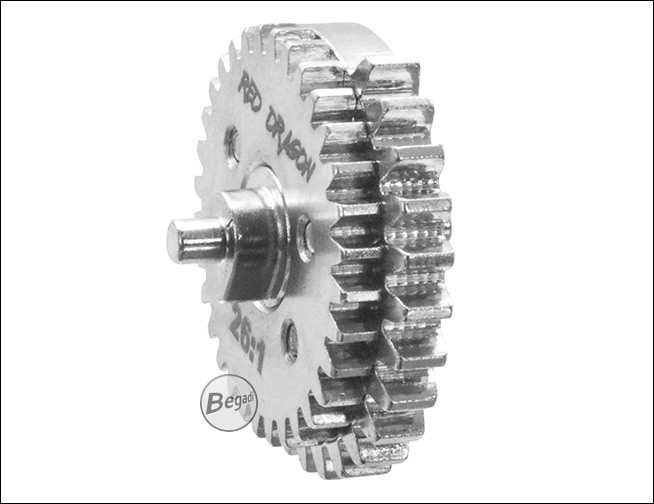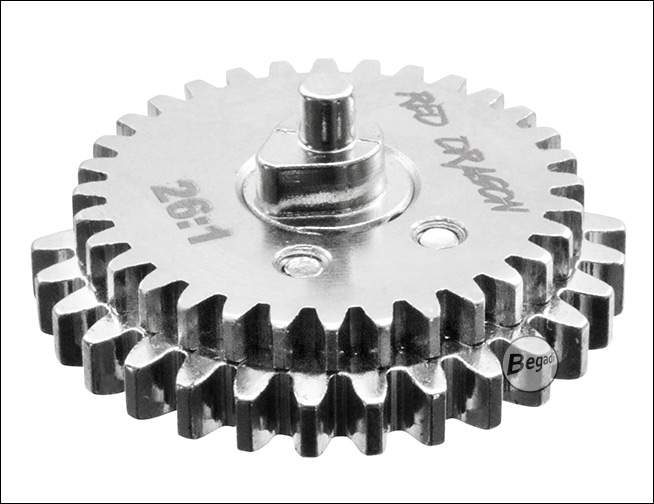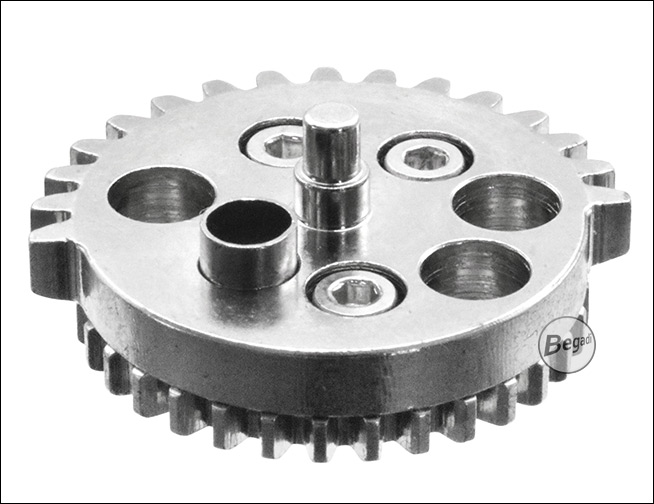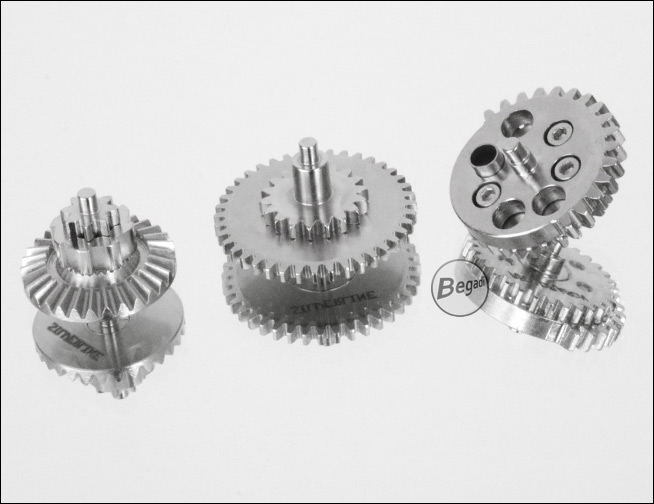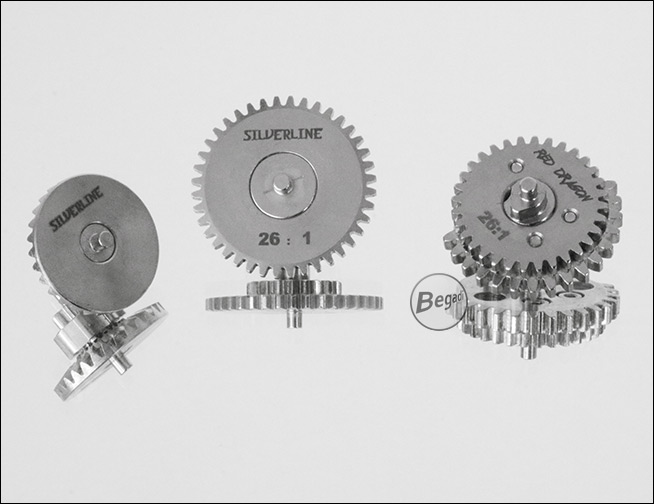 Buy 3 for

€28.03

each and save

3

%
Buy 5 for

€27.46

each and save

5

%
Buy 7 for

€26.88

each and save

7

%
Buy 9 for

€26.30

each and save

9

%