Begadi PRO HopUp Tensioner with a hardness of 70°, suitable for many HopUp units.
This tensioner developed by us is optimized for our Begadi PRO HopUp buckings / rubbers, but can also be used with many other buckings.
The radius is 4.75mm (9.5mm diameter) and is therefore slightly smaller than the bucking itself. This means that the inner patch of the bucking is moved a little more downwards on the left and right and thus supports the centering of the BB. Another feature are the outer contact surfaces for the HopUp Lever, these are constructed at a slight angle to distribute the pressure evenly.
We offer this tensioner in two different versions:
- 5mm version for all common HopUp / barrel systems with a running window of at least 4.8mm
- 6mm version especially for large barrel windows (6.4mm +) and buckings with a long patch
Diameter for HopUp Arm (3mm or 2.5mm) - (flat or high)
Since there are many different HopUp Units on the market, we decided to use two versions for the diameter of the attachment:
D = 3mm
- This version has a 3mm rounding and is therefore slightly higher than the 2.5mm version. With this, the pressure on the bucking is built up much earlier.
D = 2.5mm
- Here the diameter of the rounding is only 2.5mm and is a bit flatter than the D = 3mm version. This is more suitable if the system tends to overhop or the HopUp arm has a 2.5mm diameter.
Before buying, please check whether the tensioner is compatible with your HopUp Unit, all dimensions can be found in the picture below.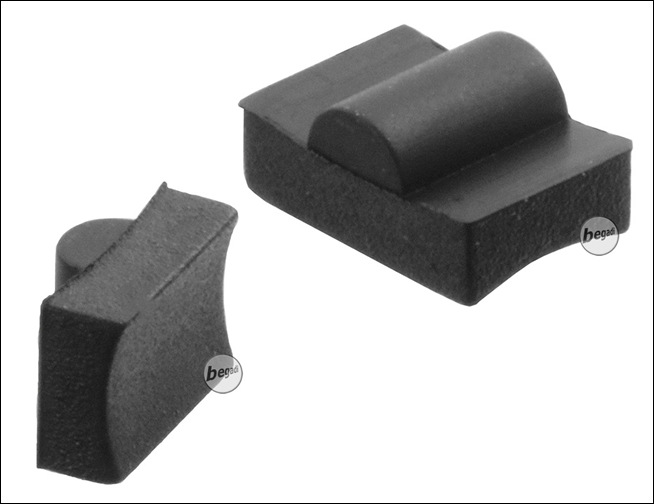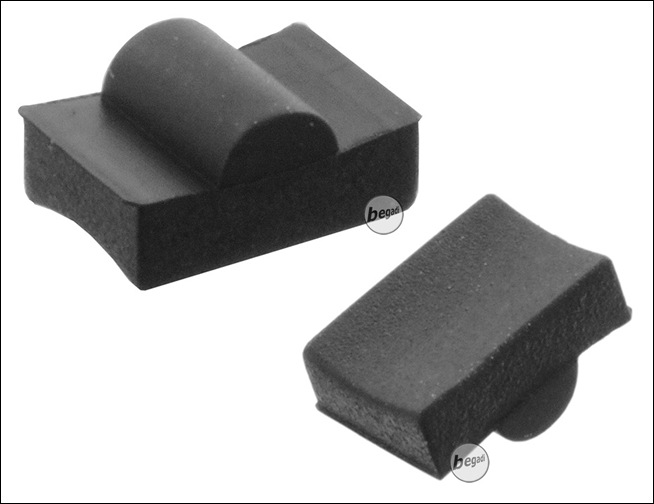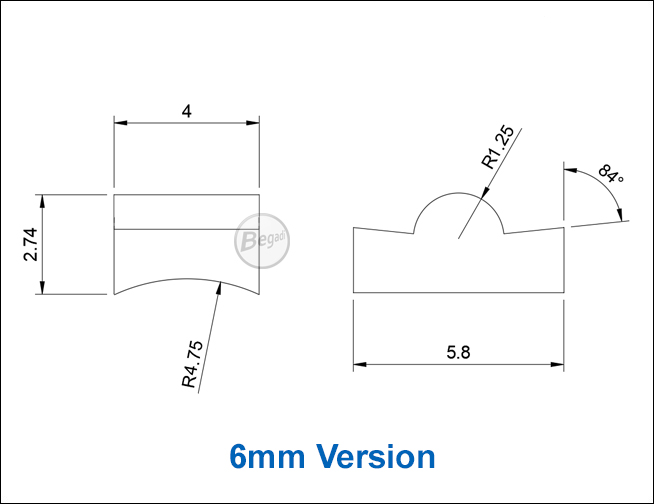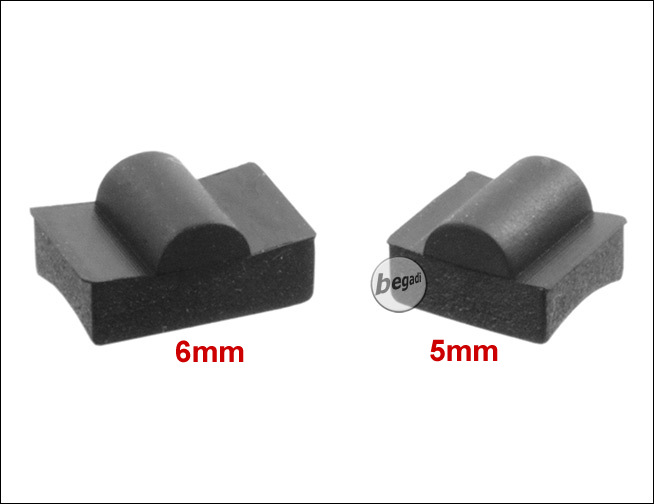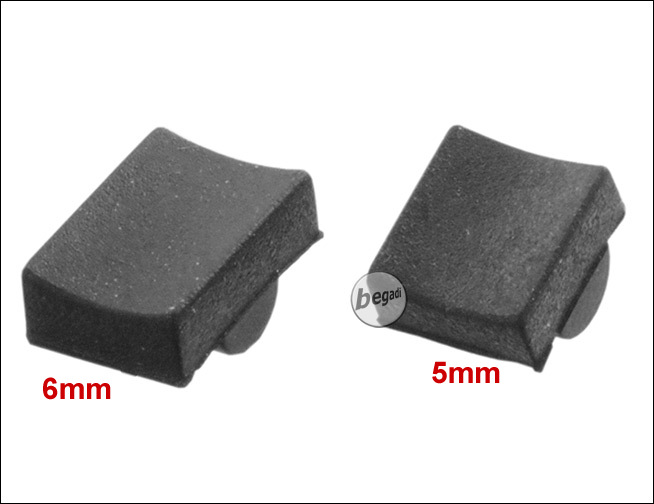 Buy 3 for

€3.33

each and save

5

%
Buy 5 for

€3.26

each and save

7

%
Buy 7 for

€3.19

each and save

9

%
Buy 9 for

€3.12

each and save

11

%