A very simple, almost indestructible and intuitive to use magazine pouch made of polymer plastic, for large magazines of DMR rifles and battle rifles (7.62mm and similar) and compatible magazines, such as G3, FN Fal, SCAR / MK17, M14, etc.
The bag consists of two hard shells that are held together with a shock cord. The shock cord ensures that the pocket adapts to the magazine thickness. So the bag can be used for a variety of magazines without having to swap them.
The contact pressure of the magazines can be varied continuously with the shock cord.
Can also be used for smartphones in thick protective cases.
MultiFit hard shell bags Bags with the same height can be screwed on top of each other
The bag comes with two MOLLE adapters to attach it to all modular systems!
Dimensions: 80x30x105 mm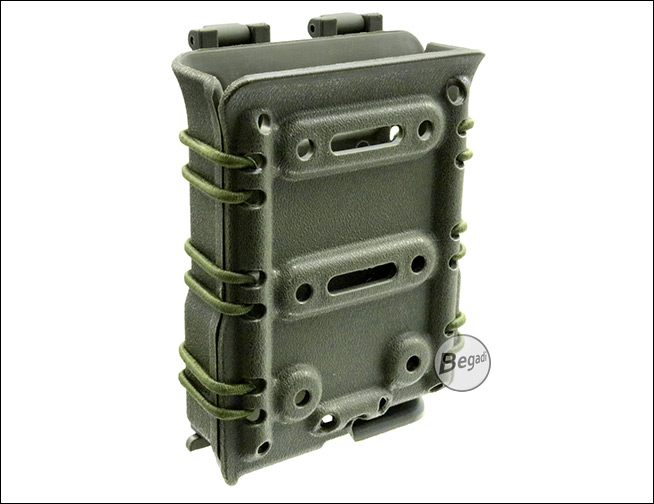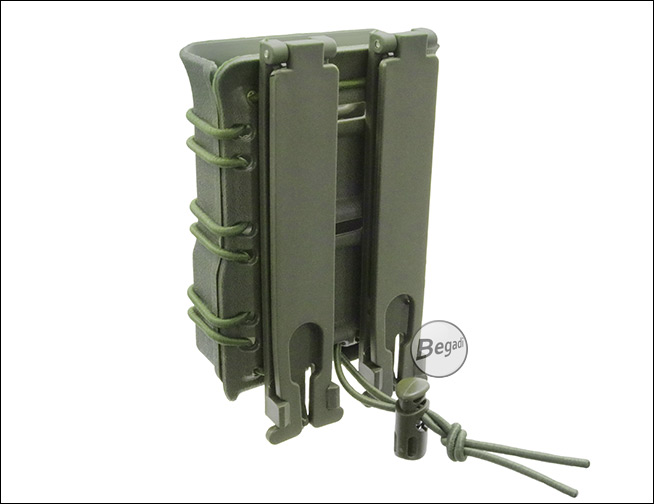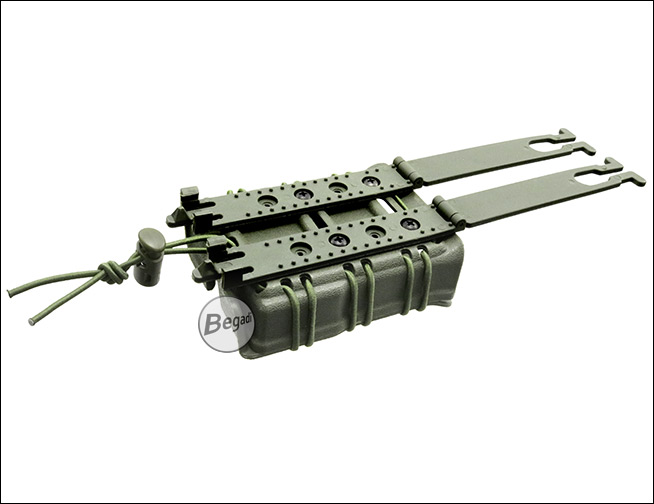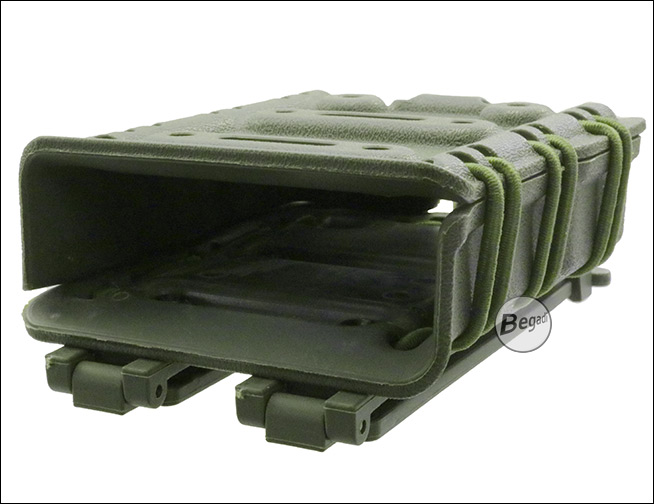 Buy 3 for

€9.22

each and save

3

%
Buy 5 for

€9.03

each and save

5

%
Buy 7 for

€8.84

each and save

7

%
Buy 9 for

€8.65

each and save

9

%