For your orders at Begadi we use a system based on a two-stage authentication, as required by law. The age of the account holder and the age of the goods recipient are checked.
Click here for more information
The check is automated, convenient and DSGVO compliant!
Importeur: Begadi
System:
S-AEG (= schiesst nur Semiauto, kein Vollauto)
Kaliber:
6mm
HopUp:
Ja, einstellbar
Material:
Hauptsächlich Metall + Kunststoff
Magazin Kapazität:
300 / 65 Schuss (Highcap / Lowcap)
Energie:
ca. 1,5 - 1,6 Joule
Gesamtlänge:
800 - 880 mm
Gewicht:
ca. 2,99kg
Lauflänge:
392mm
Gearbox:
Version 2
PTB Zulassung:
Details siehe hier
Bei der Begadi Sport Serie arbeiten wir mit Cyma zusammen - um solide und preiswerte Airsoftwaffen anbieten zu können, die dann von uns auf die Bedürfnisse unserer Kunden optimiert und ausgeliefert werden. Wie auch bei der HW Serie im höherpreisigen Segment sind Anpassungen auf Wunsch jederzeit über die Begadi Werkstatt realisierbar.
Eigenschaften:
- Solide und preiswert
- Komplett aus Metall gefertigt, nur Griff und Schaft bestehen aus Kunststoff
- 6 fach verstellbarer Crane Stock
- Metall RIS Handguard mit durchnummerierten Railschienen
- Detailliert nachgebildetes Gasgestänge
- Abnehmbarer Carrying Handle, darunter befindet sich eine 20mm Weaverschiene zur Aufnahme von Zieloptiken
- 14mm Negativgewinde zur Aufnahme aller gängigen Flashhider/Schalldämpfer
- Ein Highcap und ein Lowcap Magazin im Lieferumfang enthalten
- Speedloader im Lieferumfang enthalten
- Die Waffe wird mit DEAN Steckern ausgeliefert
- Beidseitige Slingaufnahme zwischen Gehäuse und Schaft
- V2 Gearbox mit Stahlgears, Stahllaufbuchsen, Metallspringguide mit Lager und ventiliertem Pistonhead
- Metall Hop Up Unit
Passende Akkus:
(Beispiele, andere Akkus mit gleichen Maßen passen auch:)
- Begadi LiPo Akku 7,4V 25C Double Stick "Robur 7.4/125/2000" mit Dean
- Begadi LiPo Akku 11,1V 30C Triple Stick "Robur 126/1300" mit DEAN
- Begadi LiPo Akku 11,1V 2000mAh "Triple Stick HC" mit Mini TAM Anschluss
- GSG LiPo Akku 11,1V 1450mAh "Triple Stick" mit Mini TAM Anschluss
Die oben genannten Akkus haben teils keinen Dean Anschluss - welcher jedoch für die Nutzung in dem M4 benötigt wird. Auf Wunsch können wir ohne Mehrpreis einen Dean Stecker verlöten, wenn Sie einen Akku zusammen mit dem M4 bestellen, bitte weisen Sie uns im Kommentarfeld der Bestellung darauf hin, falls Sie dies wünschen.
Zubehör & Downloads:
-
M4 / M16 AEG Magazine

Mögliche Anbauteile:
- BEGADI Flashhider #2

- Begadi Griff für M4/M16 Modelle #2

- BEGADI M4/M16 Stock #2

- UFC PEQ 15 Batteriebox, schwarz [UFC-BA-BB-26C]

- Z Parts KAC QDC Stahl Flash Hider #2 [Z-KIT-005]

- DBoys Ladder Rail Covers - 4er Pack - in schwarz

- BEGADI Kurzer Frontgriff - schwarz

- CYMA Angled Fore Grip / Frontgriff - schwarz

- UFC Night Fire Tracer Illuminator Unit [UFC-AR-55]

- Begadi QD Silencer mit Flashhider - schwarz

- DBoys M4 Stock - Magpul Style (schwarz)

- WELL M4 Tactical Stock

- TFC CQB Tactical Hand Grip - schwarz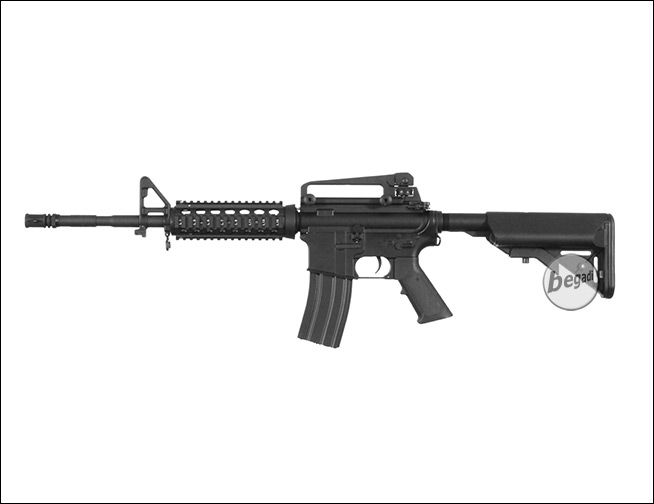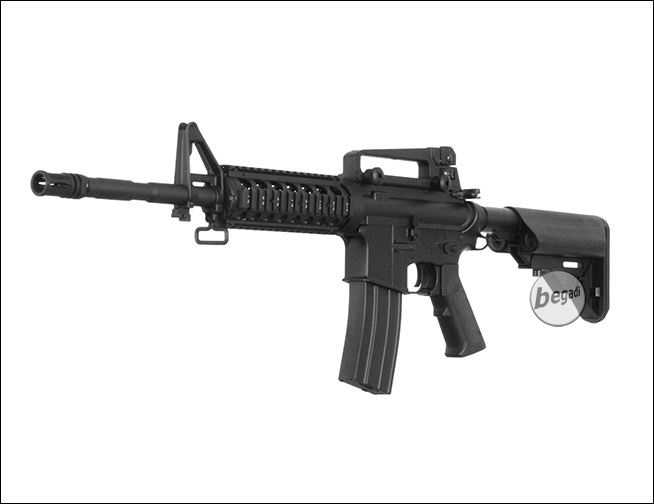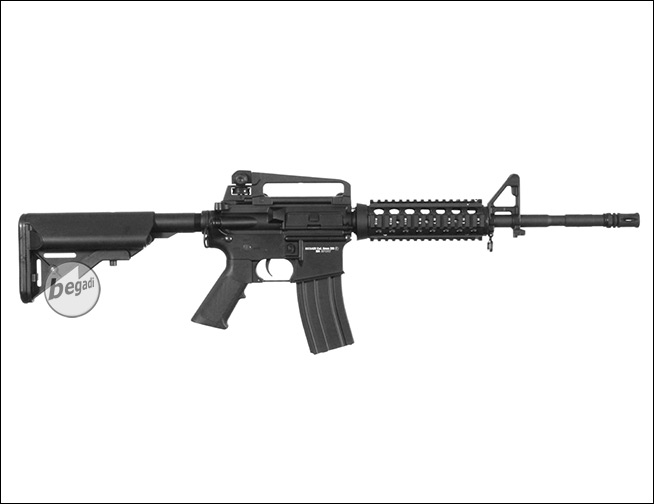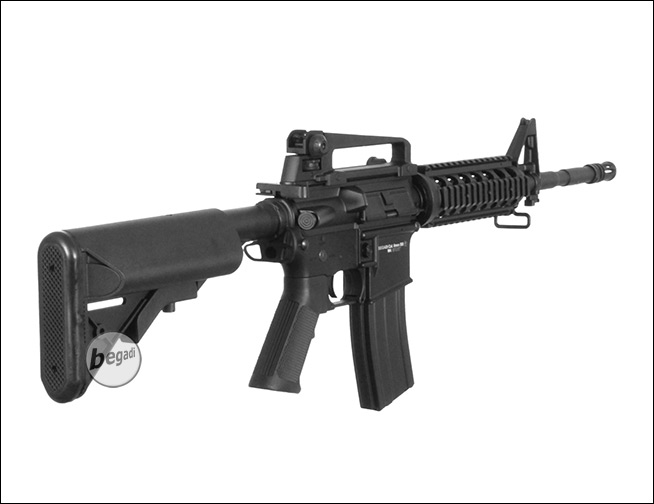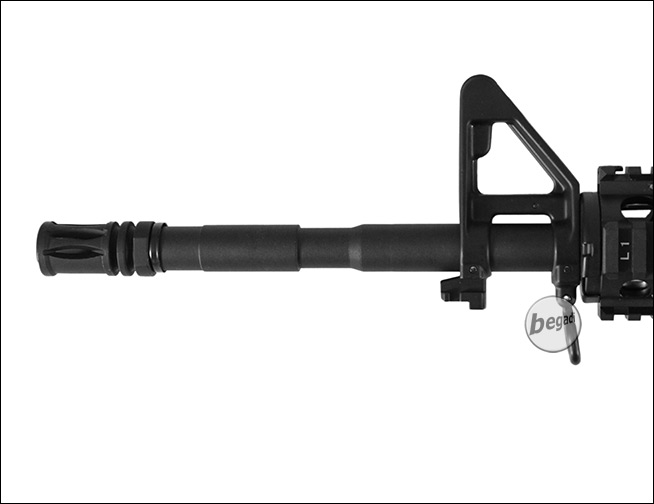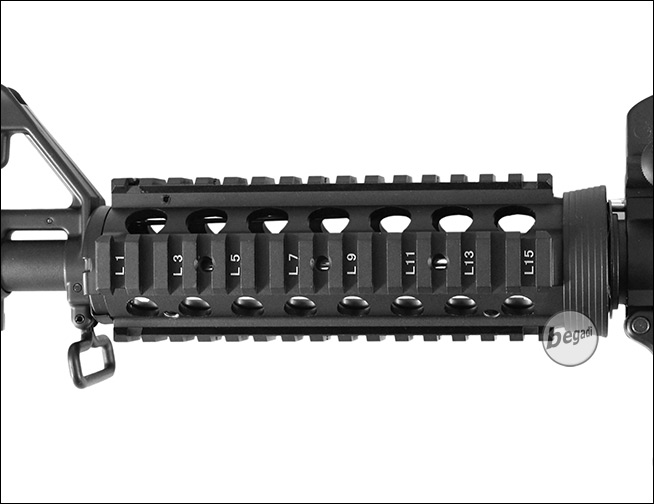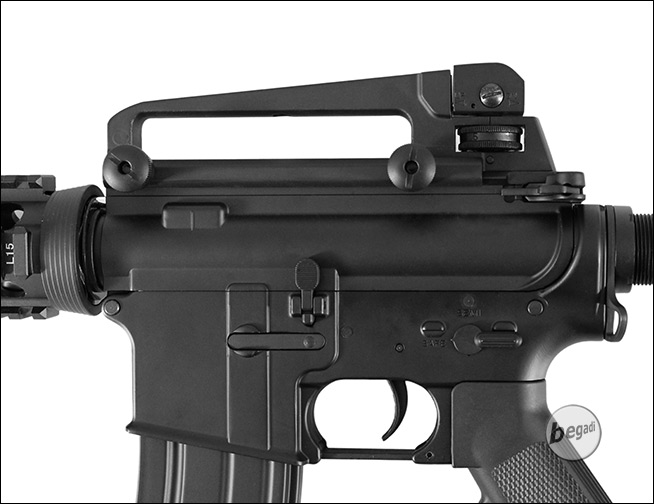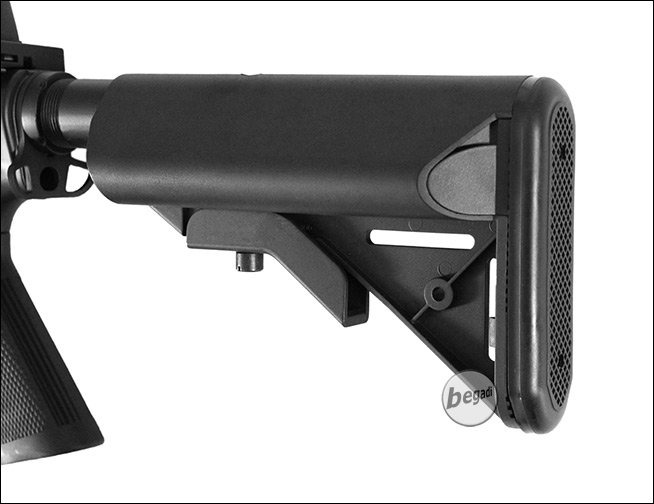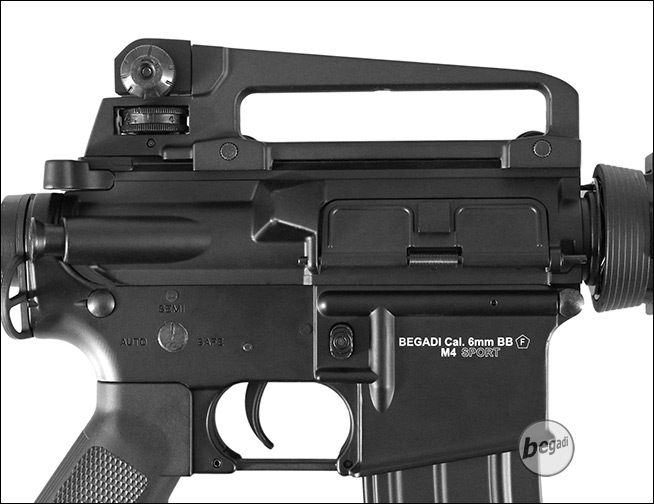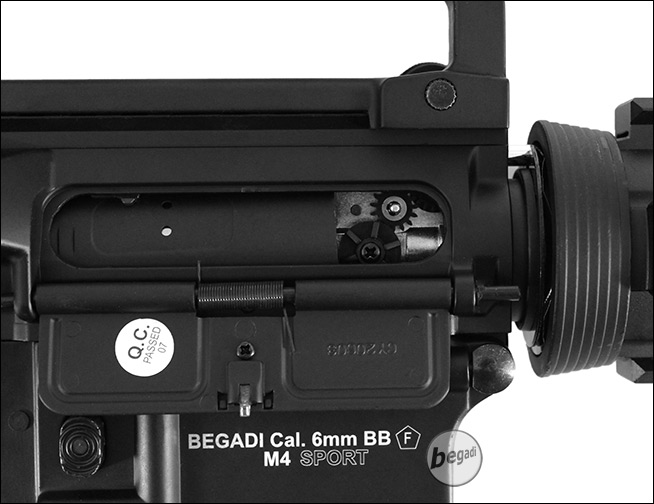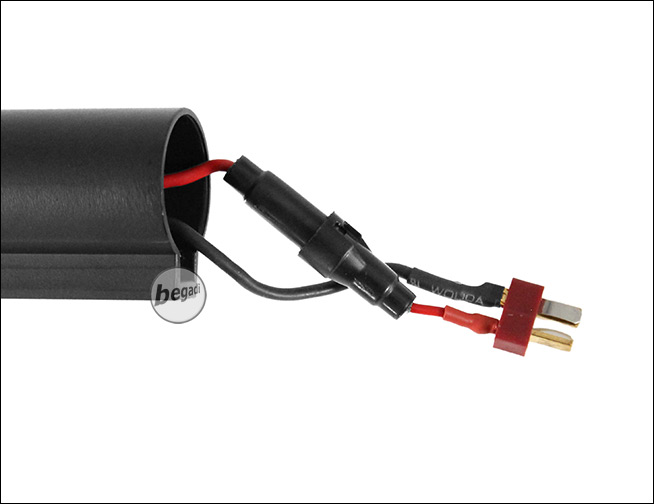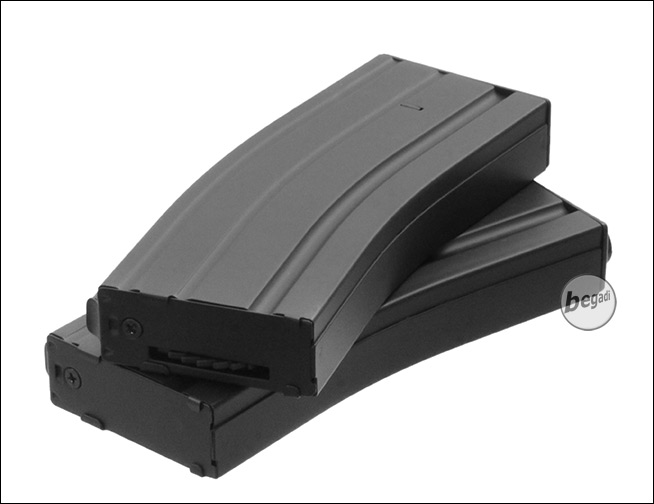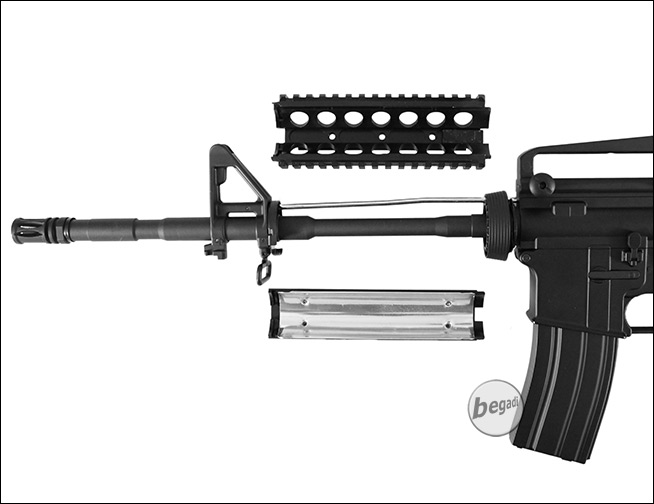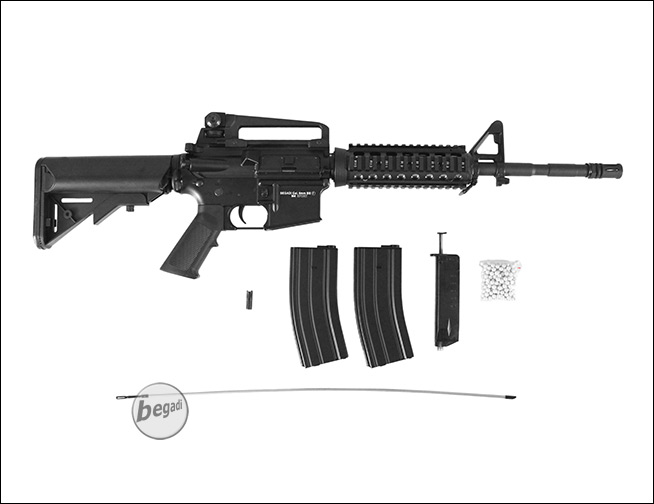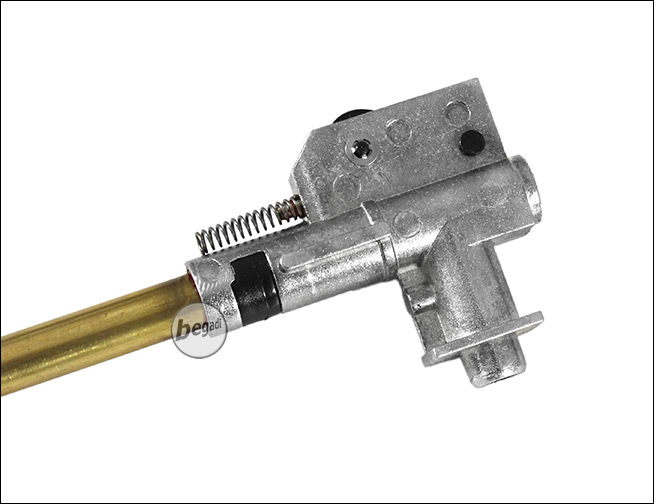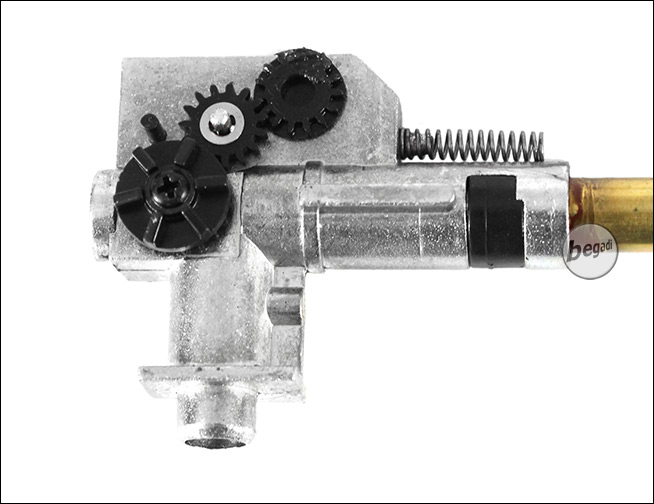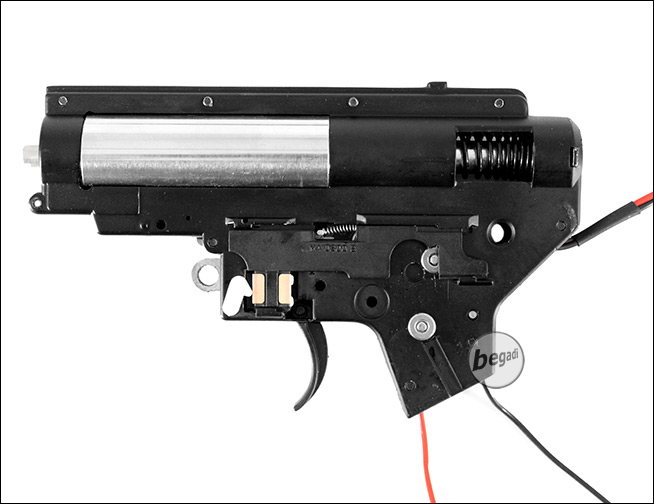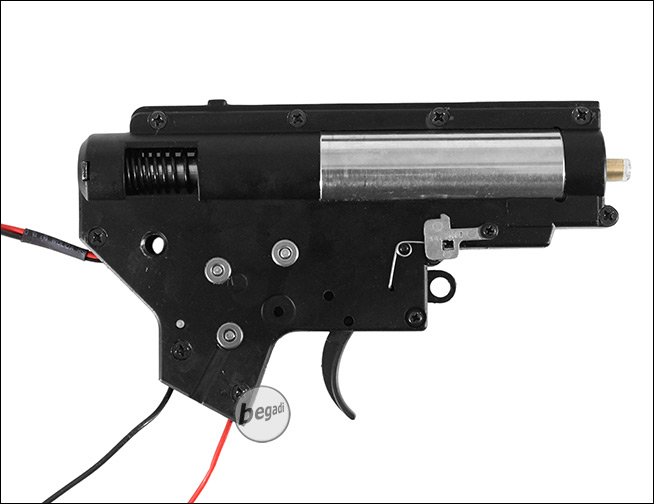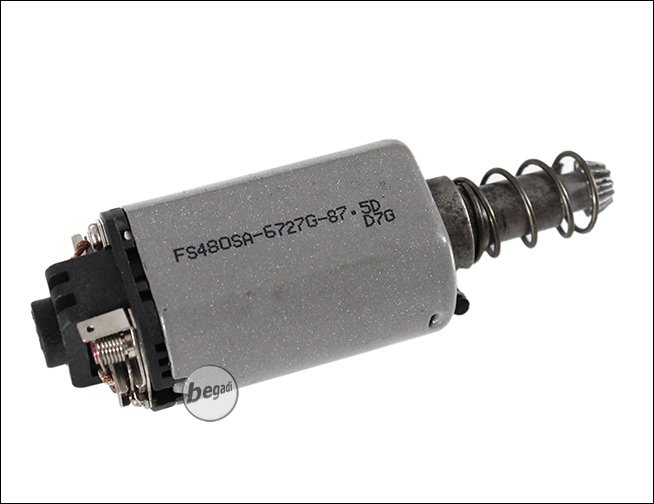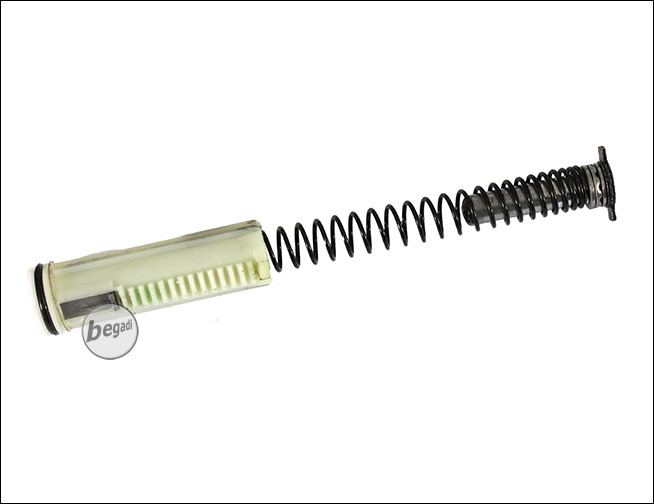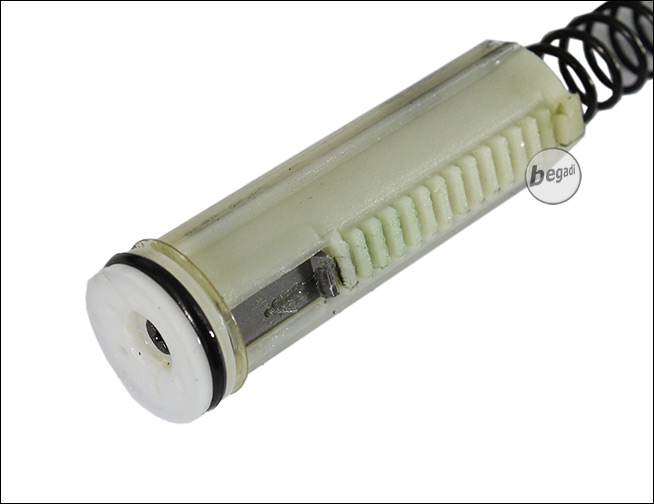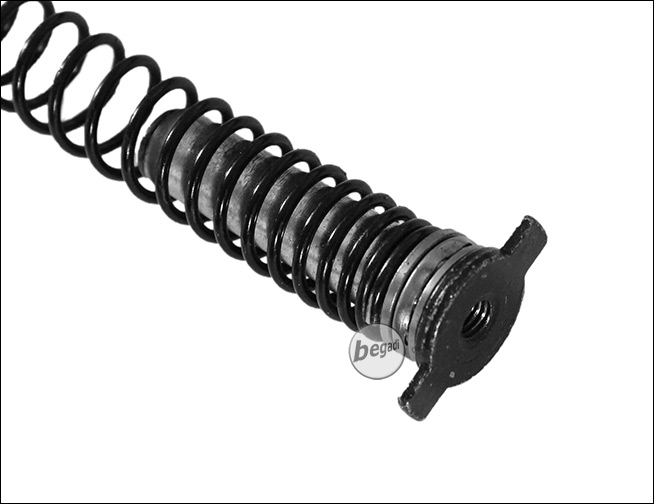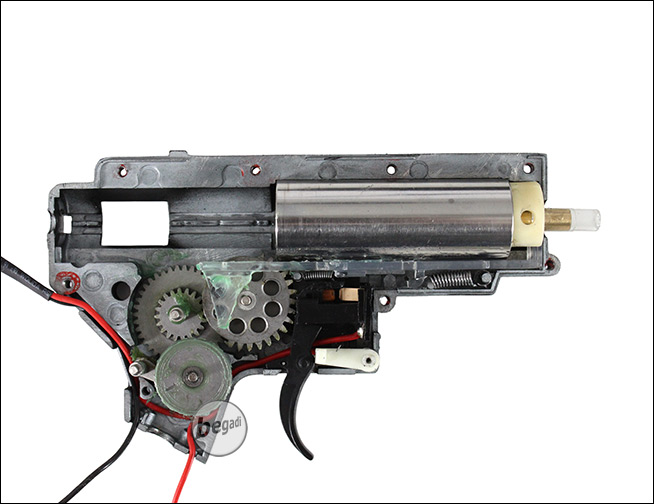 Buy 3 for

€227.05

each and save

5

%
Buy 5 for

€222.27

each and save

7

%
Buy 7 for

€217.49

each and save

9

%
Buy 9 for

€212.71

each and save

11

%
Bitte beachten: Zusätzliche Artikeloptionen wie Tuningpakete etc. werden nicht in den Staffelpreis mit eingerechnet. Der Staffelpreis wirkt auf den eigentlichen Preis des Produktes (Standard Version). Wir berechnen für Sie die Rabatte auf Basis des Prouktwertes mit zugebuchter Artikeloption, damit Sie die daraus resultierenden konkreten Rabattprozente angezeigt bekommen.