Connection: Dean
Length: about 100mm
Width of all cells: about 14mm
Width of single cell: about 6mm
Capacity: 1100mAh
25C
Links & Downloads:
- Tech video about Airsoft LiPo batteries (YouTube, REAPERs Airsoft, german)
Video content: charging, balances, plug, charger, security etc.
- Begadi Akku Guide (Link leads to the guide overview)
Important general information about LiPo batteries:
Lithium polymer (LiPo / LiPoly) batteries are extremely powerful types of batteries that are mainly known from model making. Compared to conventional NiCD batteries, Lipo batteries maintain their voltage almost to the very end, can deliver a higher current flow and maintain this even under load. The storage of Lipo batteries is also easier, as they hardly lose power when stored and can be charged from any state of charge without any memory effect.
Disadvantages are that Lipo batteries can catch fire if they are overcharged or if there is a cell defect. A high-quality charger including a balancer is therefore recommended to charge the LiPo battery safely.
In addition, Lipo batteries should generally be charged on a fire-proof surface. Optionally, a fire protection bag can be used, which offers protection in the very rare case of a battery fire.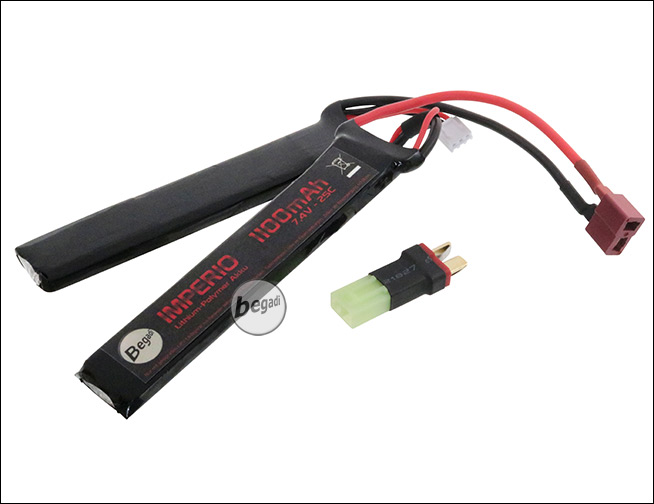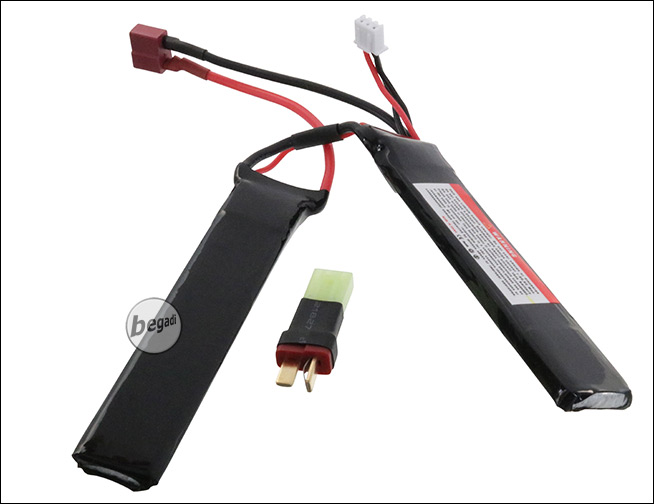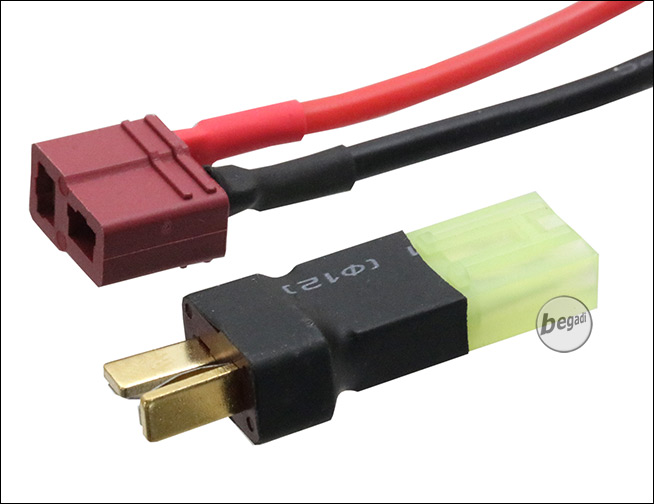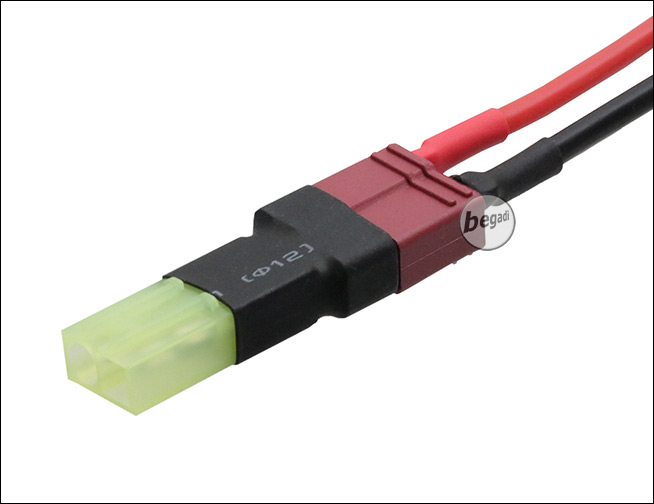 Buy 3 for

€12.26

each and save

5

%
Buy 5 for

€12.00

each and save

7

%
Buy 7 for

€11.74

each and save

9

%
Buy 9 for

€11.48

each and save

11

%