This loading aid was specially developed for GBB pistol magazines
and enables the magazine to be easily filled with BBs.
The centrally attached claw is hooked into the BB follower so that it is pressed down with the tool, The magazine can then be conveniently filled with a speed loader - a special GBB attachment for speed loader is not required.
Thanks to the lateral contact surfaces, it can also be used with gloves.
Overview of the 2 versions of the article:
- The "Single Stack" version (Art.-No .: 25820001) was specially designed for pistol magazines with a single-row BB guide, e.g. M1911 models.
- The "Double Stack" version (Art.-No .: 25820002) was specially designed for pistol magazines with double-row BB guides, e.g. Glock, M92 / M9, VP9, USP / P8, MK23, HiCAPA
Links & Downloads:
- Video presentation & demonstration of the BEGADI GBB loading aids for pistols (YouTube)
- Video presentation & demonstration of the BEGADI GBB loading aids for pistols (Facebook)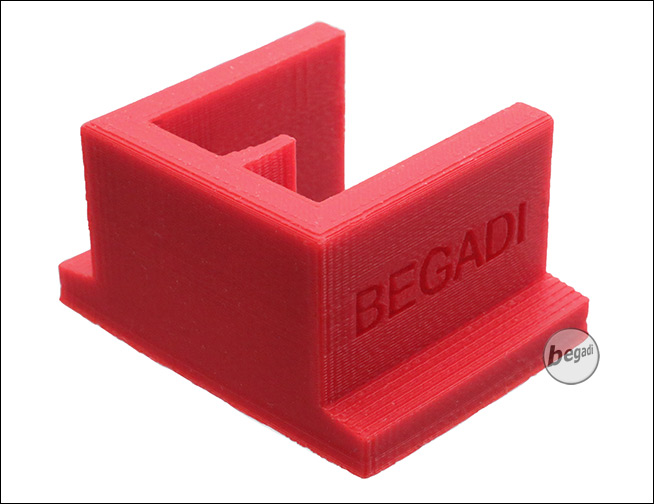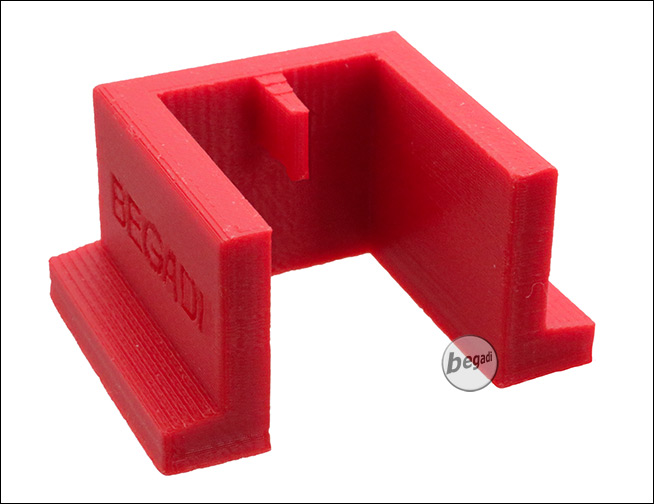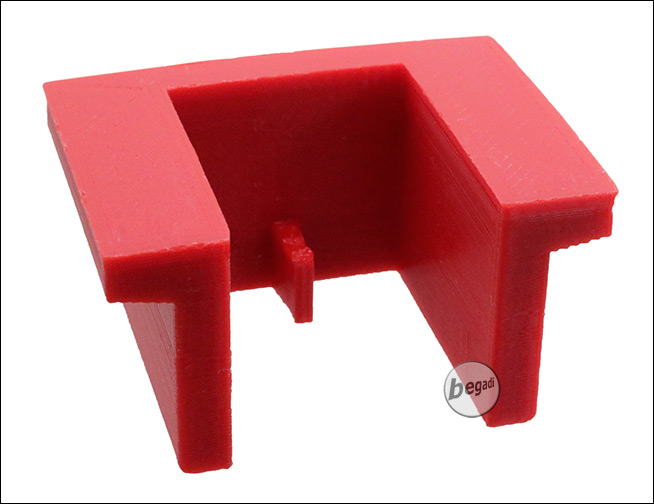 Buy 3 for

€3.71

each and save

5

%
Buy 5 for

€3.63

each and save

7

%
Buy 7 for

€3.55

each and save

9

%
Buy 9 for

€3.47

each and save

11

%