The Superio series is the highest quality battery cells that can be manufactured by AMAX. Compared to conventional LiPos, these can deliver more amps without raised temperature or being damaged. The discharge current is specified here as 30 / 60C+, which means a 1200mAh battery can deliver 36A (1200mAh x 30C) and a maximum of 72-80A for a short period / burst of time.
This is a great advantage for airsoft guns with powerful motors, as the battery pack is not overloaded and the service life is preserved.
Features:
Connection: DEAN (includes Adapter to Mini-Tam)
Capacity: 1200mAh
Cells: 2 (7.4V)
C rate: 30 / 60C + (36 / 80A)
Charging current: 1.2A (recommended)
Type: SIngle Stick
Size: 108 x 20 x 11mm
The battery is delivered with a Dean connection. A compact adapter to Mini TAM is also supplied. We do not recommend using the adapter in conjunction with airsoft guns with a powerful motor, as the Mini-TAM connection is not suitable for high currents and can get hot.
Recommended chargers:
- BEGADI "Pro Line" Gen.2 LiPo / LiFe / Li-Ion / NIMH charging station (charger)
- Begadi Li-Ion / Li-Po Compact Charger -red-
- Begadi LiPo & LiFePo Balance Charger BBC +
Links & Downloads:
- Tech video about Airsoft LiPo Batteries: (YouTube, REAPERs Airsoft, german)
Video content: charging, balancing, plug, charger, safety etc.
- Begadi Battery Guide (link leads to the Guide overview)
Important general information about LiPo batteries:
Lithium Polymer (LiPo / LiPoly) batteries are extremely powerful types of batteries that are mainly known from RC models. Compared to conventional NiCD batteries, LiPo batteries maintain their voltage almost to the very end, can deliver a higher current flow and maintain this even under load.The storage of LiPo batteries is also easier, as they hardly lose power during storage and can be charged from any state of charge without any memory effect.
Disadvantages are that Lipo batteries can eventually catch fire if they are overcharged or if there is a cell defect. A high-quality charger including a balancer is therefore recommended in order to charge the LiPo battery safely.
In addition, Lipo batteries should generally be charged on a fireproof surface. Optionally, a fire protection bag can be used, which offers protection in the very rare case of a battery fire.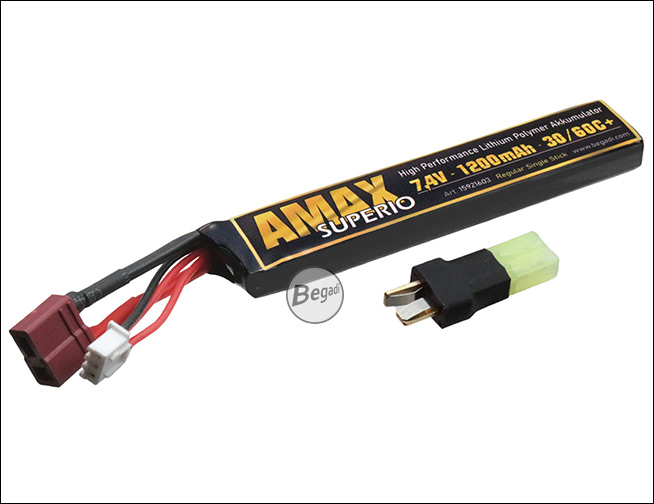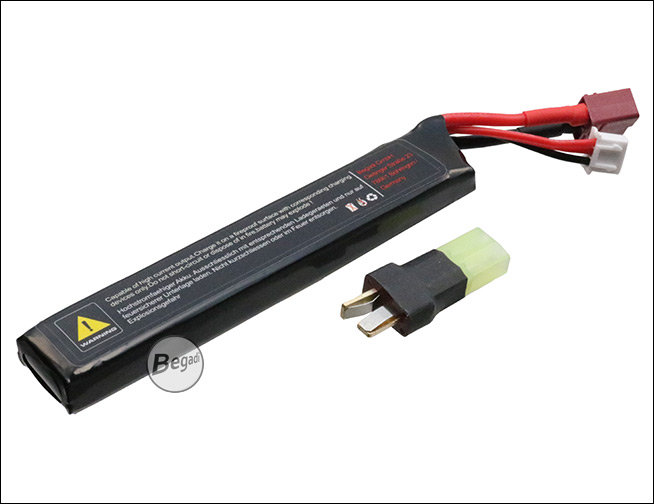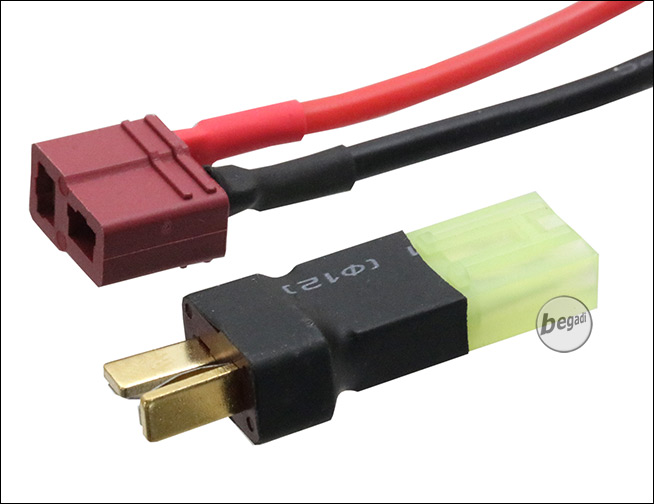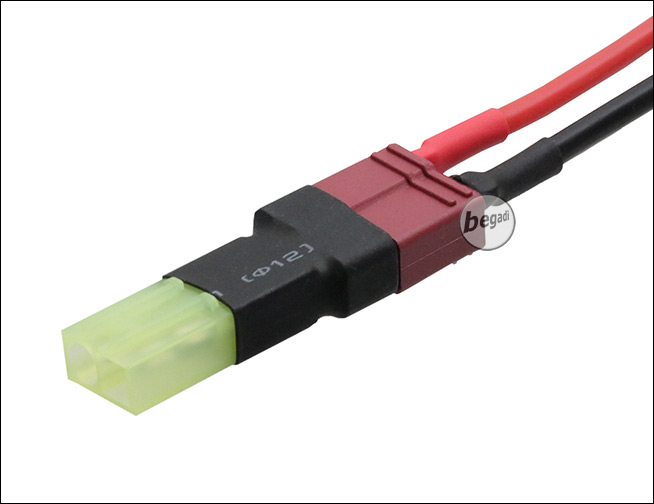 Buy 3 for

€19.86

each and save

5

%
Buy 5 for

€19.44

each and save

7

%
Buy 7 for

€19.02

each and save

9

%
Buy 9 for

€18.60

each and save

11

%