Connection: JST
Size: 3.8 x 0.9 x 2.0cm
Capacity: 300mAh
30C
Especially recommended for use with AEPs.
To demonstrate that it fits the Cyma AEPs well, we included some pictures at the end of the offer to show that.
Important general information about LiPo batteries:
Lithium-polymer (LiPo / LiPoly) - batteries are extremely powerful battery types, which are mainly known from the RC hobby. LiPo batteries maintain their voltage nearly to the end, compared to conventional NiCD batteries, can give a higher current flow and maintain it also under heavy load. The storage of LiPo batteries is also easier because they lose little power during storage and can be recharged without any memory effect from any charge state.
Disadvantages are that LiPo batteries can catch fire when overloaded or due a cell defect. A high-quality charger including a balancer is recommended to charge the LiPo battery safely.
In addition, lipo batteries should generally be charged on a fire-resistant surface. Optionally a fire protection bag can be used, which offers protection in the very rare case of a battery combustion.
To prolong the life of a Li-Po battery:
Never completely discharge the battery. Stop using the battery the moment you hear the Rate of Fire goes down. IMPORTANT: you must use a Li-Po charger, no exceptions.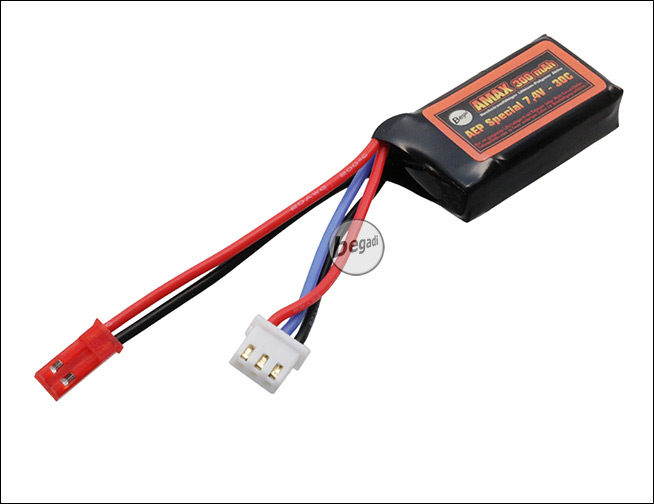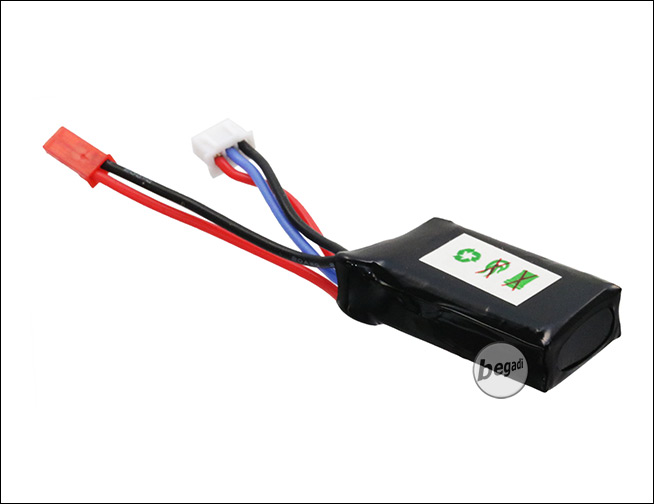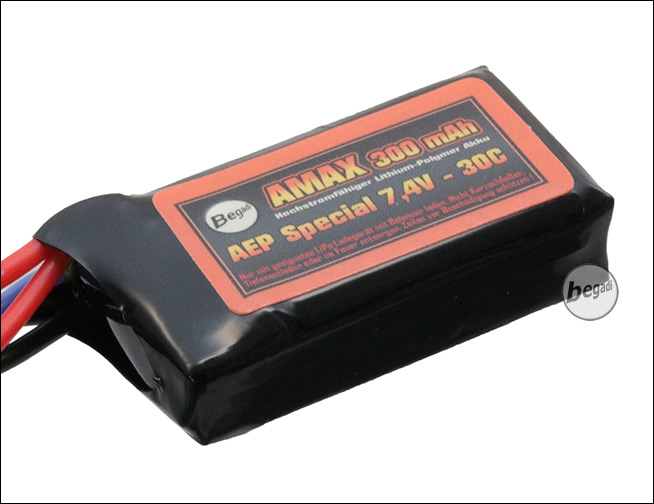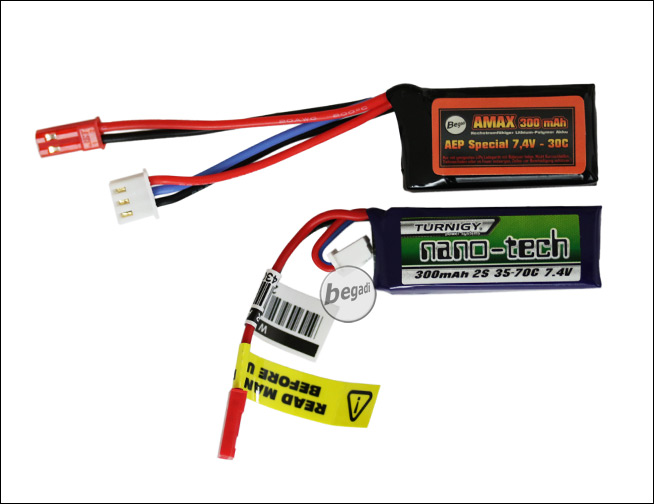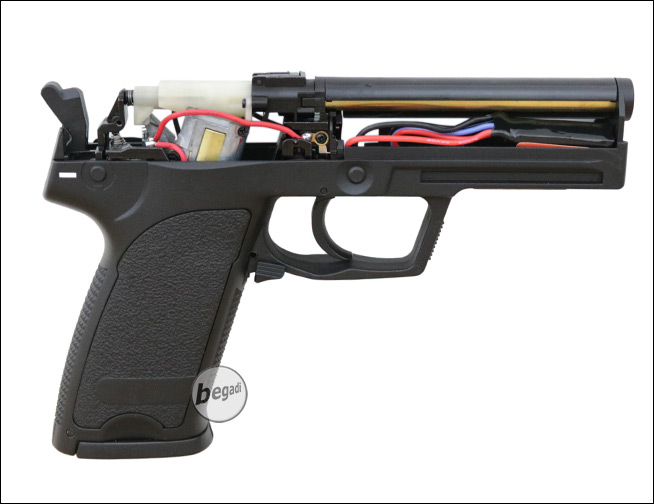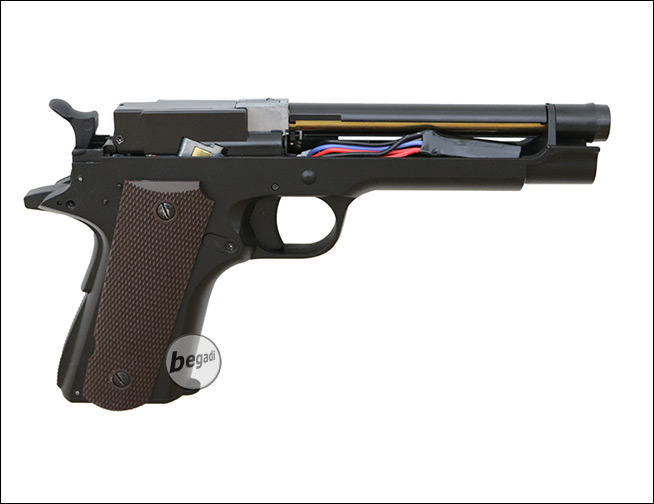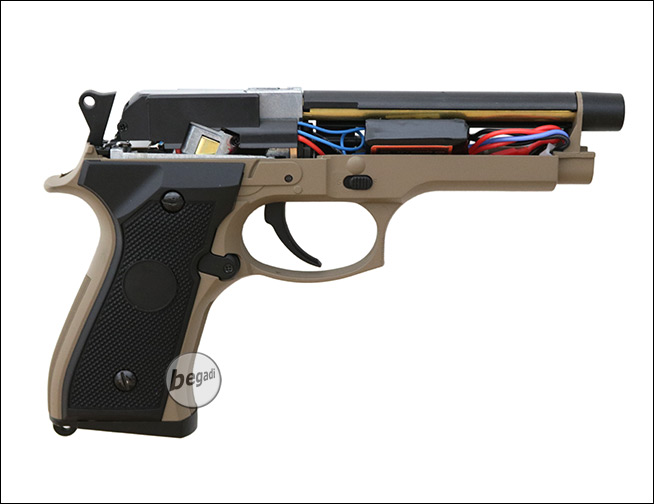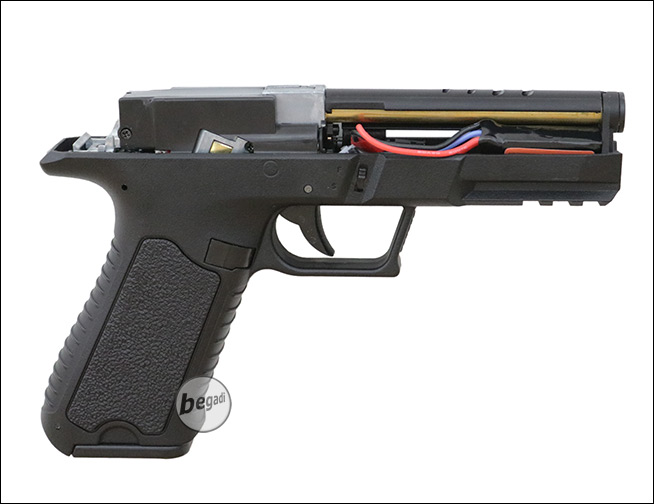 Buy 3 for

€10.57

each and save

3

%
Buy 5 for

€10.36

each and save

5

%
Buy 7 for

€10.14

each and save

7

%
Buy 9 for

€9.92

each and save

9

%
Bitte beachten: Zusätzliche Artikeloptionen wie Tuningpakete etc. werden nicht in den Staffelpreis mit eingerechnet. Der Staffelpreis wirkt auf den eigentlichen Preis des Produktes (Standard Version). Wir berechnen für Sie die Rabatte auf Basis des Prouktwertes mit zugebuchter Artikeloption, damit Sie die daraus resultierenden konkreten Rabattprozente angezeigt bekommen.