Anschluss: Mini TAM
Größe: 92 x 18 x 18mm
Kapazität: 1100mAh
20C
Links & Downloads:
- Tech Video zum Thema Airsoft LiPo Akkus: (YouTube, REAPERs Airsoft)
Video Inhalt: Laden, Balancen, Stecker, Ladegerät, Sicherheit etc.
- Begadi Akku Guide (Link führt zur Guide Übersicht)
Wichtige allgemeine Info zu LiPo Akkus:
Lithium-Polymer (LiPo/LiPoly)- Akkus sind extrem leistungsfähige Akkutypen die vor allem aus dem Modellbau bekannt sind. Lipo Akkus halten im Vergleich zu herkömmlichen NiCD Akkus ihre Spannung fast bis ganz zum Schluss aufrecht, können einen höheren Stromfluss abgeben und halten diesen auch unter Last aufrecht. Die Lagerung von Lipo Akkus gestaltet sich ebenfalls einfacher, da sie bei Lagerung kaum an Leistung verlieren und aus jedem Ladezustand problemlos ohne Memoryeffekt aufgeladen werden können.
Nachteile sind, dass Lipo Akkus bei Überladung oder bei einem Zelldefekt Feuer fangen können. Ein hochwertiges Ladegerät inkl. eines Balancers werden daher empfohlen um den LiPo-Akku gefahrlos zu laden.
Zusätzlich sollten Lipo Akkus generell auf einem feuerfestem Untergrund geladen werden. Optional kann auch eine Brandschutztasche verwendet werden, die im sehr seltenen Fall eines Akkubrandes Schutz bietet.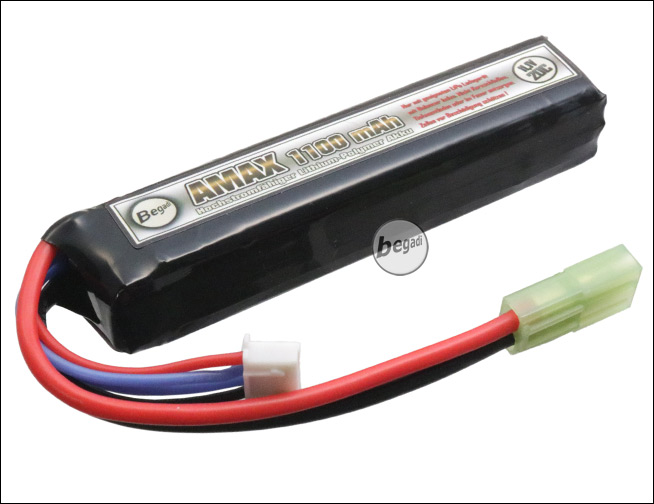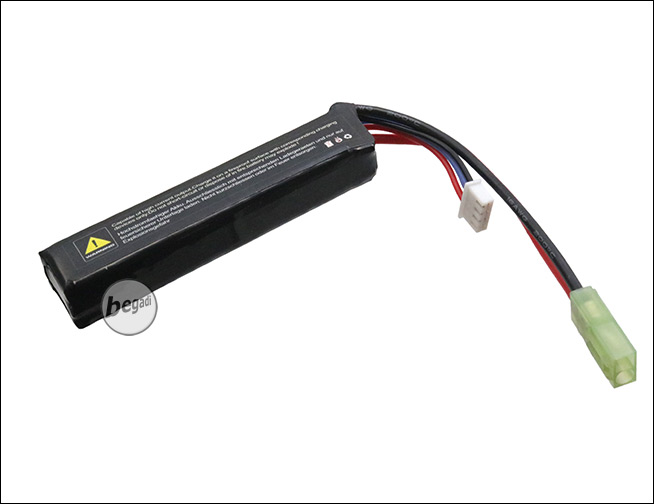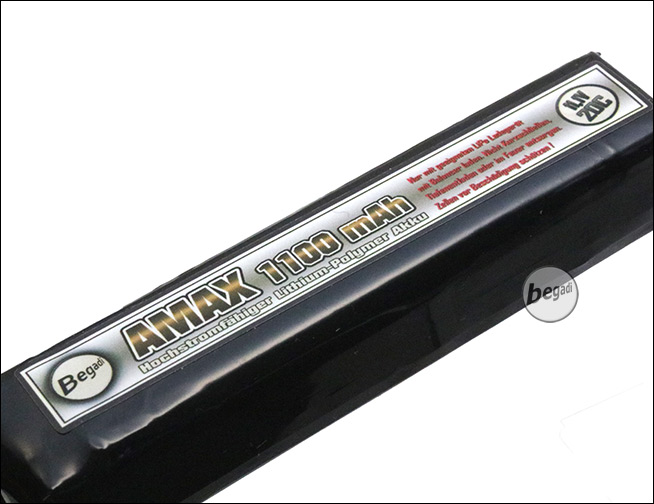 Buy 3 for

€18.91

each and save

5

%
Buy 5 for

€18.51

each and save

7

%
Buy 7 for

€18.11

each and save

9

%
Buy 9 for

€17.71

each and save

11

%
Bitte beachten: Zusätzliche Artikeloptionen wie Tuningpakete etc. werden nicht in den Staffelpreis mit eingerechnet. Der Staffelpreis wirkt auf den eigentlichen Preis des Produktes (Standard Version). Wir berechnen für Sie die Rabatte auf Basis des Prouktwertes mit zugebuchter Artikeloption, damit Sie die daraus resultierenden konkreten Rabattprozente angezeigt bekommen.