Size:
Length = 125,6mm Width = 16.4mm
Height = 20mm
Connection: Dean
Rated voltage: 9,9V
Rated capacity: 1100mAh
Technology: Lithium Iron Phosphate (LiFePo)
Temperature resistance: up to -30C ° / + 60C °
Advantages and characteristics of this battery:
- Sarge self-discharge (deep discharge protected): self-discharge after 12 months storage about 5%
- Explosionproof!
- The battery is ready for use even after weeks of break!
- no slow cancellation of the voltage, best response to the last shots
To ensure full performance and the longest possible durability, we recommend the use of a high-quality charger.
These LiFePo batteries are comparable in performance to high-quality and fully charged 9.6V NI-MH / NI-CD rechargeable batteries - with the difference that the voltage is maintained until the end.
Important general information about LiPo batteries:
Lithium-polymer (LiPo / LiPoly) - batteries are extremely powerful battery types, which are mainly known from the RC hobby. LiPo batteries maintain their voltage nearly to the end, compared to conventional NiCD batteries, can give a higher current flow and maintain it also under heavy load. The storage of LiPo batteries is also easier because they lose little power during storage and can be recharged without any memory effect from any charge state.
Disadvantages are that LiPo batteries can catch fire when overloaded or due a cell defect. A high-quality charger including a balancer is recommended to charge the LiPo battery safely.
In addition, lipo batteries should generally be charged on a fire-resistant surface. Optionally a fire protection bag can be used, which offers protection in the very rare case of a battery combustion.
To prolong the life of a Li-Po battery:
Never completely discharge the battery. Stop using the battery the moment you hear the Rate of Fire goes down. IMPORTANT: you must use a Li-Po charger, no exceptions.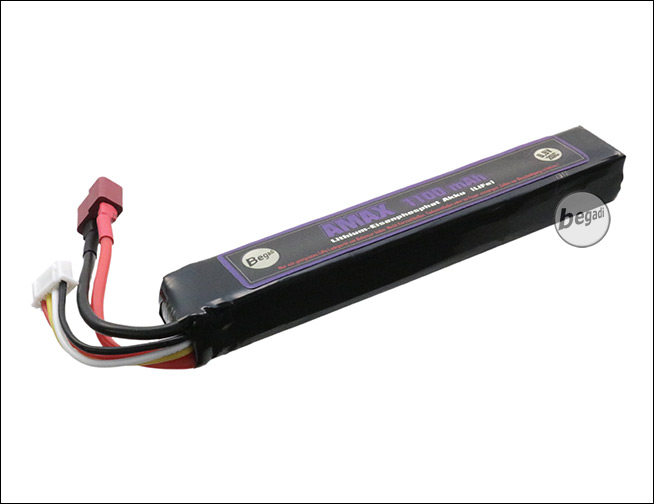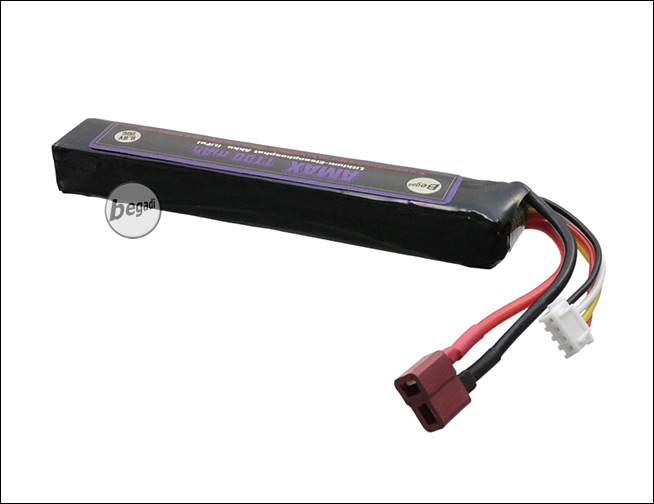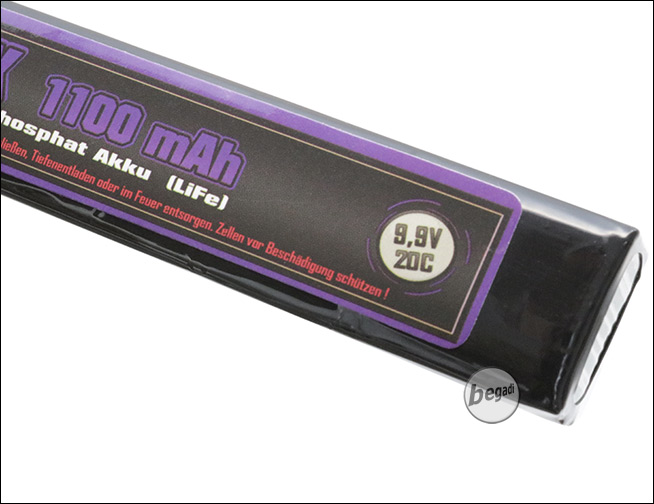 Buy 3 for

€18.91

each and save

5

%
Buy 5 for

€18.51

each and save

7

%
Buy 7 for

€18.11

each and save

9

%
Buy 9 for

€17.71

each and save

11

%