For your orders at Begadi we use a system based on a two-stage authentication, as required by law. The age of the account holder and the age of the goods recipient are checked.
Click here for more information
The check is automated, convenient and DSGVO compliant!
Importeur: Begadi
System:
S-AEG (= schiesst nur Semiauto, kein Vollauto)
Kaliber:
6mm
HopUp:
Ja, einstellbar
Material:
Hauptsächlich Metall + Kunststoff + Echtholz
Magazin Kapazität:
600 / 70 Schuss (Highcap / Lowcap)
Energie:
ca. 1,7 - 1,8 Joule
Gesamtlänge:
660 / 900 mm
Gewicht:
ca. 2,92kg
Lauflänge:
455mm
Gearbox:
Version 3
PTB Zulassung:
Details siehe hier
Bei der Begadi Sport Serie arbeiten wir mit Cyma zusammen - um solide und preiswerte Airsoftwaffen anbieten zu können, die dann von uns auf die Bedürfnisse unserer Kunden optimiert und ausgeliefert werden. Wie auch bei der HW Serie im höherpreisigen Segment sind Anpassungen auf Wunsch jederzeit über die Begadi Werkstatt realisierbar.
Eigenschaften:
- Solide und preiswert
- Komplett aus Metall gefertigt, nur der Griff besteht aus Kunststoff
- Echtholz Handguard in hervorragender Qualität
- Metallklappschaft
- 14mm Negativgewinde zur Aufnahme aller gängigen Flashhider/Schalldämpfer
- Ein Highcap und ein Lowcap Magazin im Lieferumfang enthalten
- Front und Rearsight wie beim Original höhenverstellbar
- Speedloader im Lieferumfang enthalten
- Die Waffe wird mit DEAN Steckern ausgeliefert
- V3 Gearbox mit Stahlgears, Stahllaufbuchsen und Metallspringguide mit Lager
- Metall Hop Up Unit
Passende Akkus:
(Beispiele, andere Akkus mit gleichen Maßen passen auch:)
- Begadi LiPo Akku 7,4V 25C Single Stick "Robur 7.4/165/1300" mit Dean
- Begadi LiPo Akku 11,1V 1000mAh "Single Stick" mit Mini TAM Anschluss
- GSG LiPo Akku 11,1V 1200mAh "Single Stick" mit Mini TAM Anschluss
Die oben genannten Akkus haben teils keinen Dean Anschluss - welcher jedoch für die Nutzung in der AK benötigt wird. Auf Wunsch können wir ohne Mehrpreis einen Dean Stecker verlöten, wenn Sie einen Akku zusammen mit der AK bestellen, bitte weisen Sie uns im Kommentarfeld der Bestellung darauf hin, falls Sie dies wünschen.
Zubehör & Downloads:
-
Begadi AK47 Midcap -Bulgarian- Magazine (170 BBs)
-
Begadi AK47 Midcap -Waffle- Magazine (150 BBs)
-
Begadi AK47 Midcap Magazine (150 BBs) -black-
-
Begadi AK74 Midcap -Metal- Magazine (140 BBs)
-
Begadi AK74 Midcap Magazine (150 BBs) -orange-
-
Begadi AK74 Midcap Magazine (150 BBs) -black-
-
Video Review zur Begadi AK Sport Serie [speziell: AKMS]
(YouTube, R34P3R's Airsoft)
-
Text Review zurBegadi AK Sport "AKMS" S-AEG mit Klappschaft
(deutsch, PDF)
Mögliche Anbauteile:
-
- AK QD Sidemount

-
- PPS AK Rear Sight Mount Kit

-
- Begadi PBS1 AK Silencer

-
- 5KU Linear Compensator / Flashhider, schwarz

BEGADI TIPPS
Nachfolgend listen wir Ihnen Empfehlungen für Tuningteile auf. Die Liste erhebt keinen Anspruch auf Vollständigkeit. Bitte beachten Sie, dass die Gewährleistung für die Airsoftwaffe erlischt, wenn die Gearbox geöffnet wird. Vor dem Durchführen eines Tunings bitten wir Sie, sich über die aktuelle rechtliche Lage in ihrem Land zum Thema Airsofttuning zu informieren. (beispielsweise über die lokalen Behörden, Gesetzespassagen oder sonstige Quellen. Wir können und dürfen keine rechtsgültige juristische Beratung durchführen.)
Mögliche Tuningsets
Leichtes Tuning:
- PPS 6.03mm Edelstahl Tuninglauf -455mm-
Starkes Tuning:
- Begadi M140 Feder
- ICS High Torque Stahl Gearset [MC-212]
- SHS Shim Set
- Prometheus 6.03mm EG AEG Tuninglauf -455mm-
- Begadi V2 / V3 Aluminium Springguide mit Lager - rot
- Lonex Hop Up Gummi - hart
- BEGADI V2/V3 Double O-Ring Metall Cylinderhead
- PHX CNC Pistonhead mit Lager -grün-
- SHS Aluminium Piston - Vollzahn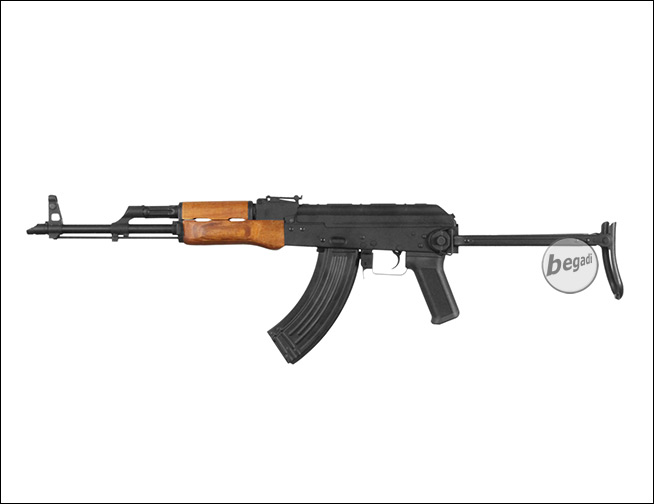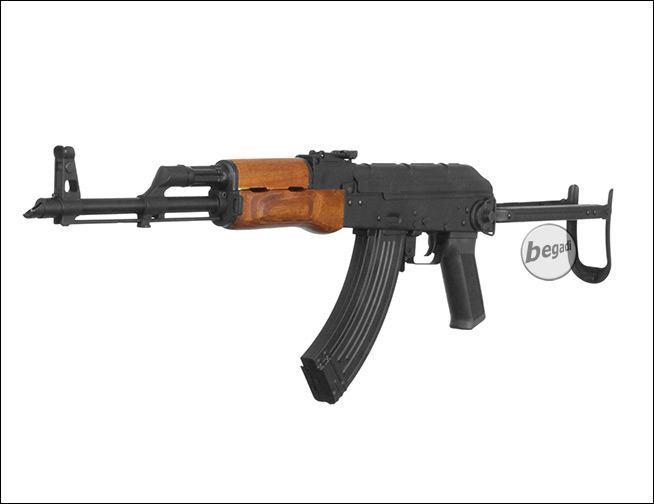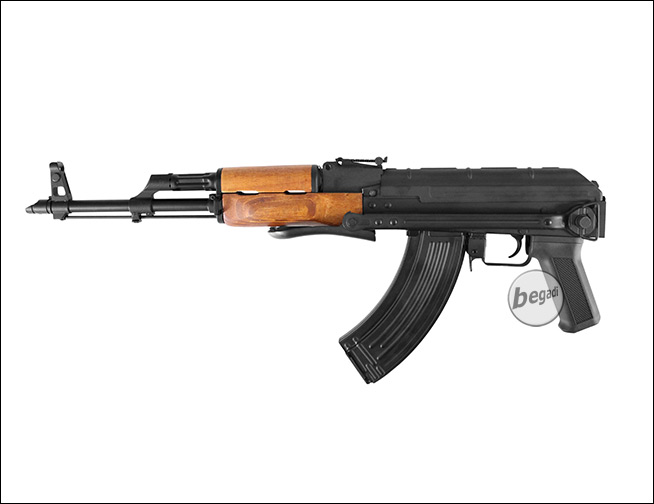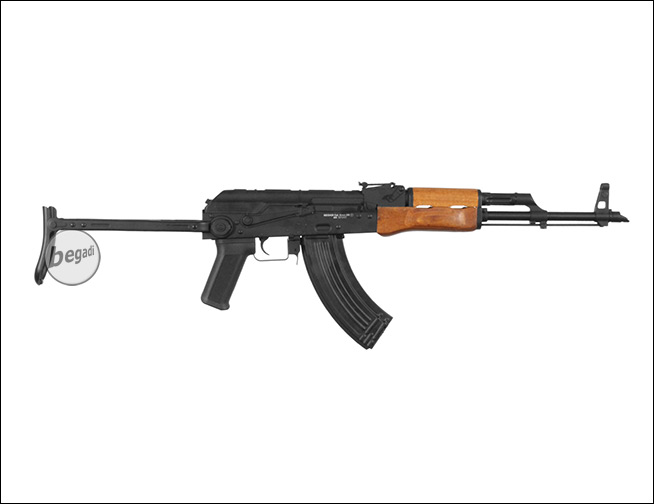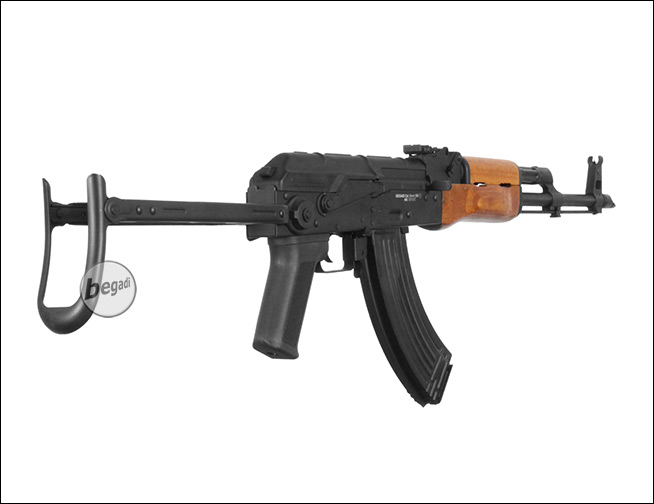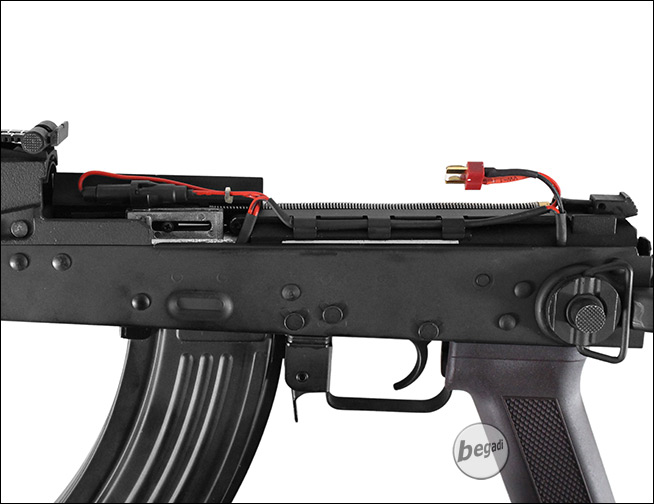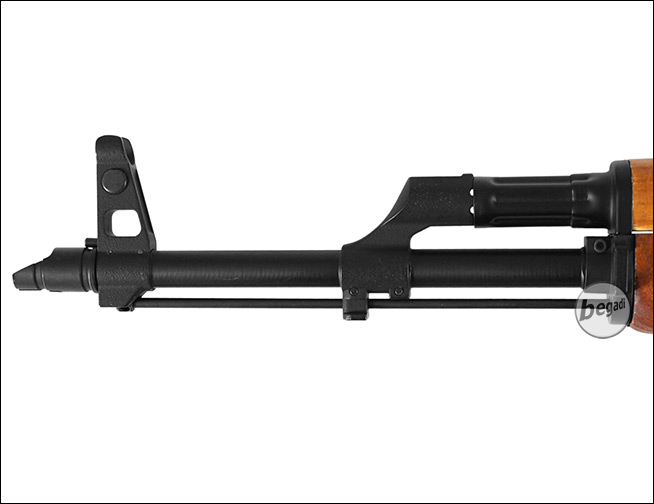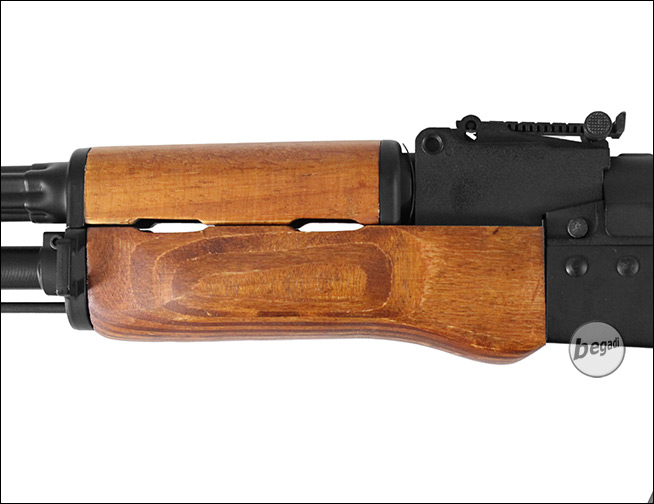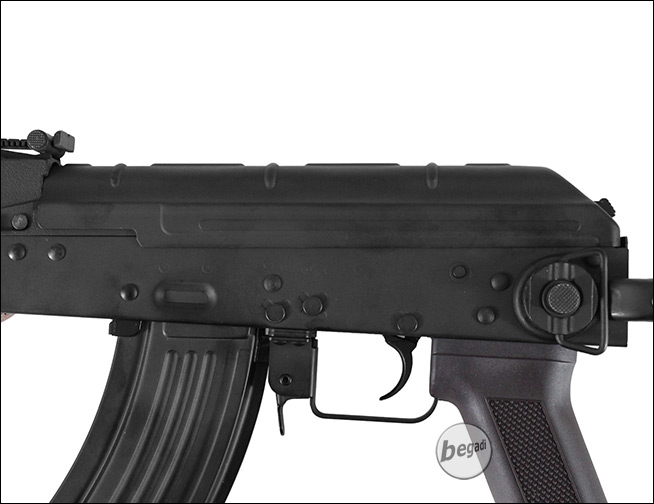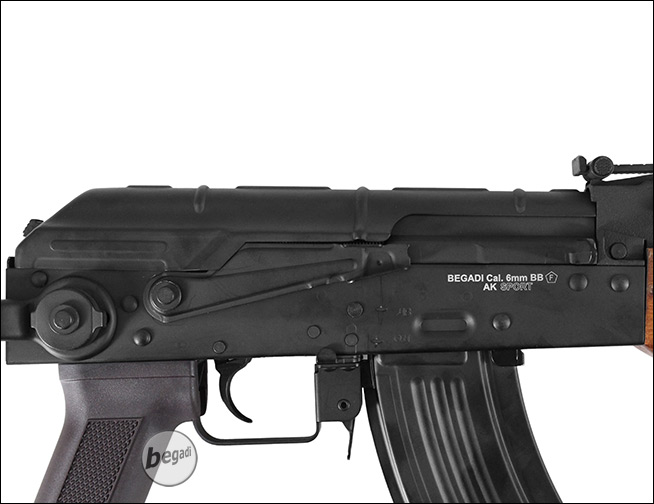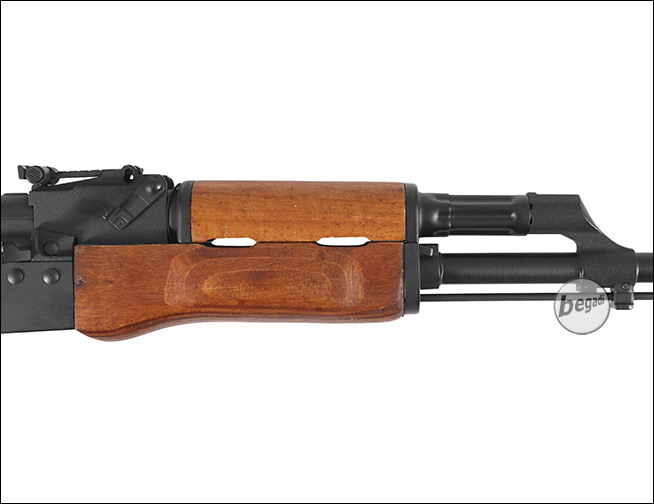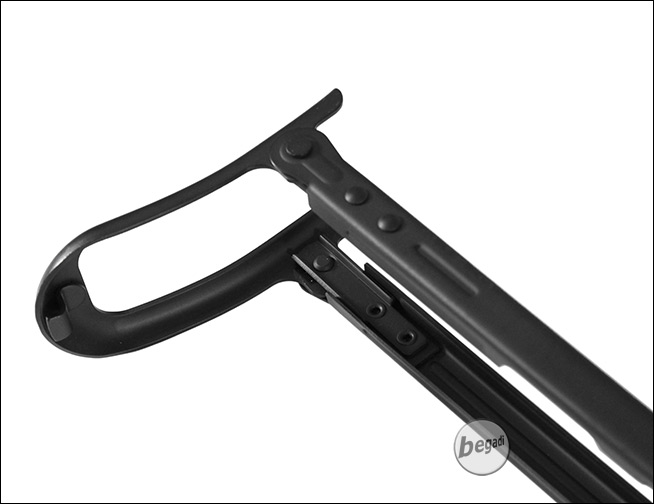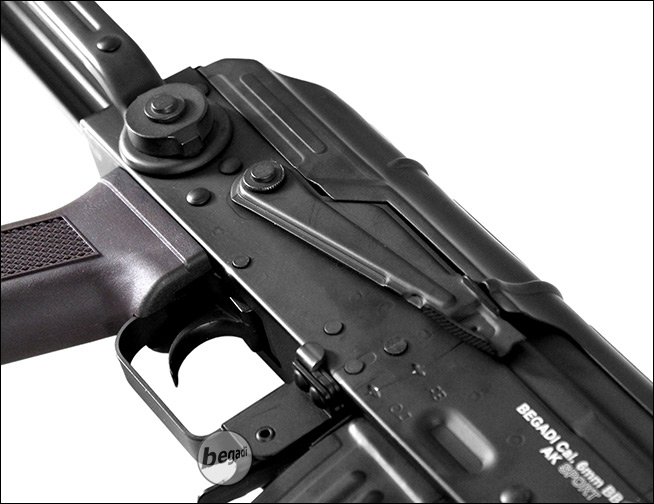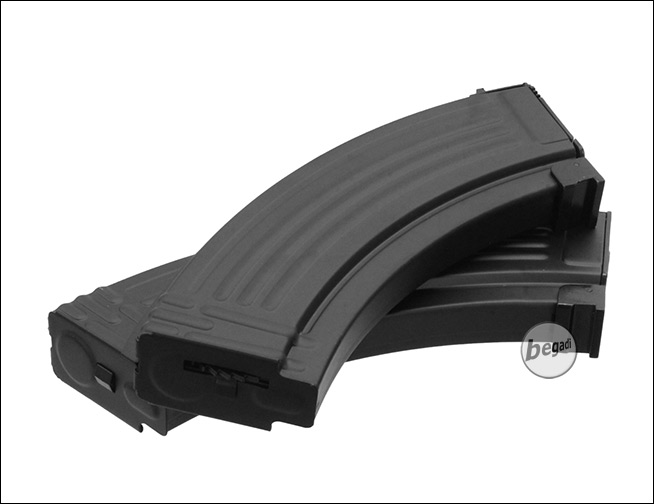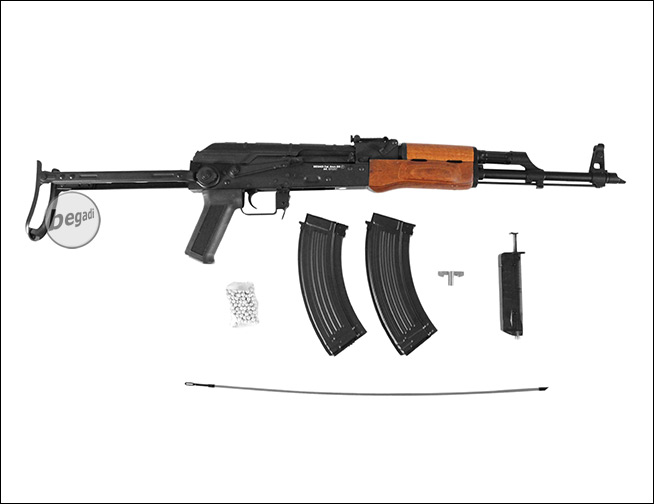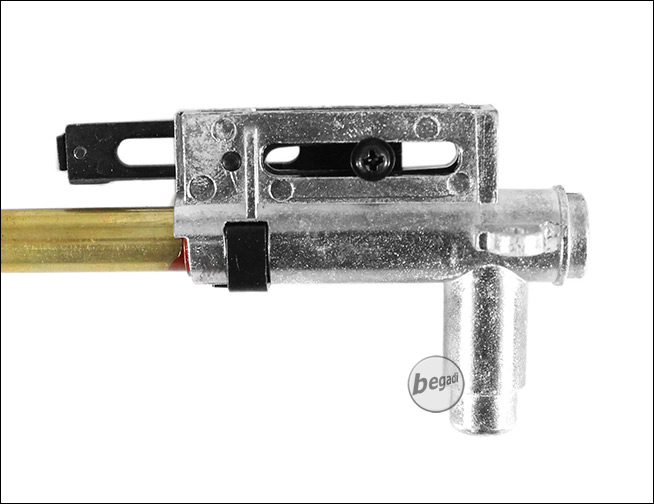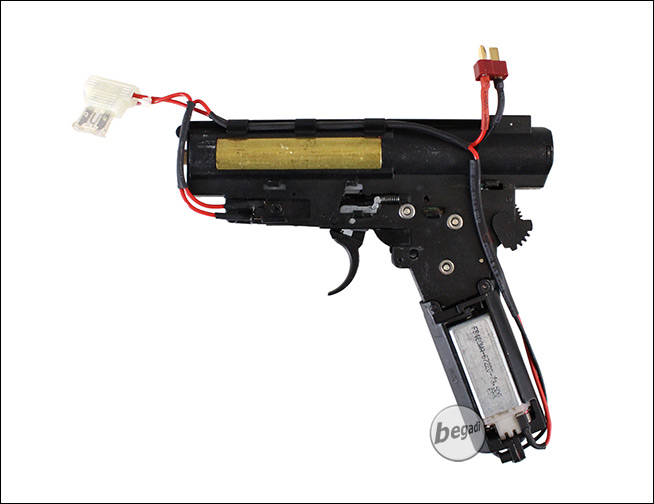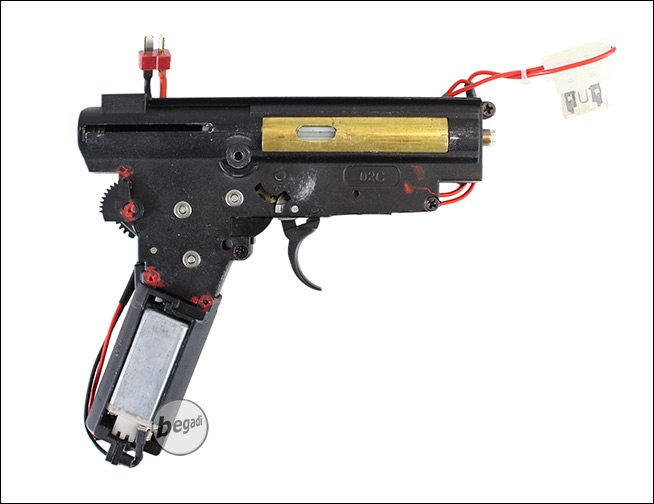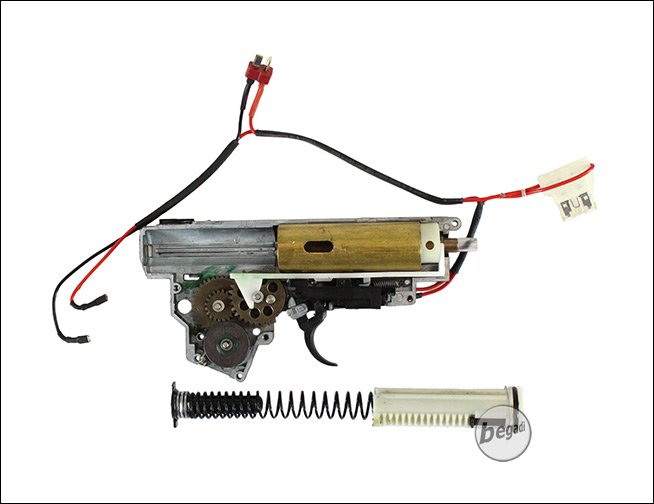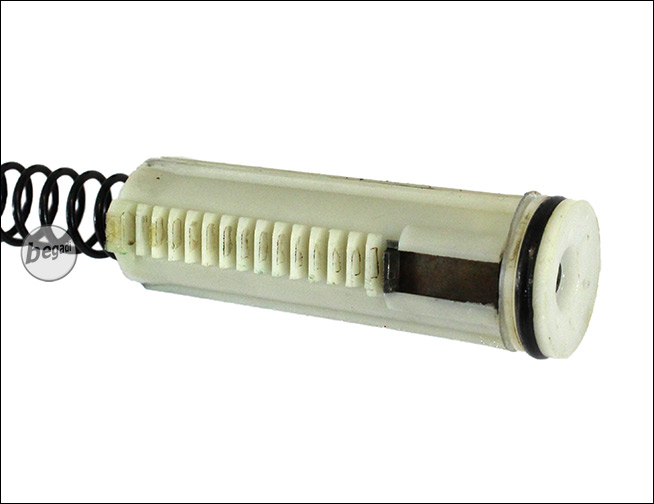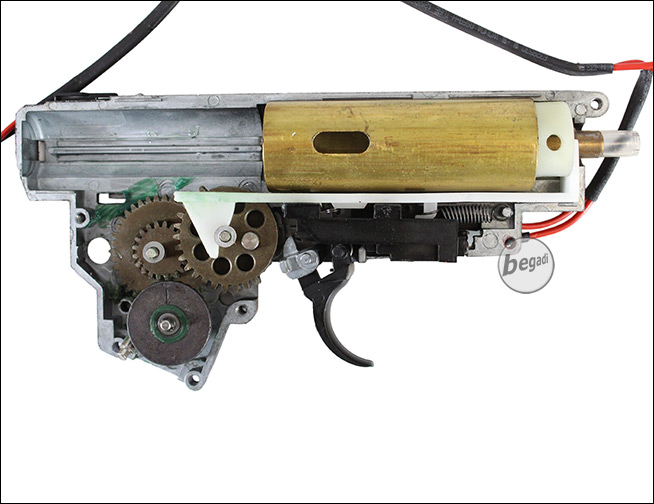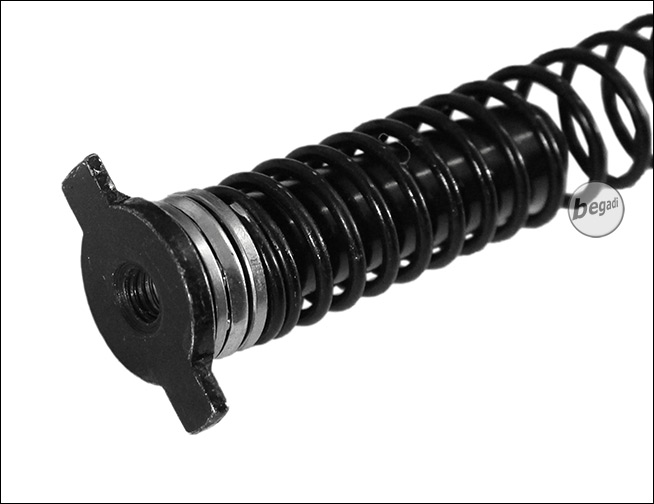 Buy 3 for

€227.91

each and save

5

%
Buy 5 for

€223.11

each and save

7

%
Buy 7 for

€218.31

each and save

9

%
Buy 9 for

€213.51

each and save

11

%
Bitte beachten: Zusätzliche Artikeloptionen wie Tuningpakete etc. werden nicht in den Staffelpreis mit eingerechnet. Der Staffelpreis wirkt auf den eigentlichen Preis des Produktes (Standard Version). Wir berechnen für Sie die Rabatte auf Basis des Prouktwertes mit zugebuchter Artikeloption, damit Sie die daraus resultierenden konkreten Rabattprozente angezeigt bekommen.