BE-X Shortcut Outdoorknife Set "Hersir" The Scortcut HERSIR is the second knife released under our label "SHORTCUT". The design of this outdoor knife follows the form and function of over 1000 year old viking knifes and boosts them with modern material and accessoires in the 21th century.
The Hersir (or germanic Herse) was a rank in the scandinavian area, similiar to a peerage for military commanders. The hersir commands a group of a hundred similar to the centurions in the roman legion. Hersirs were choosen accurately by the Jarls and had to work on there own. These factors, accurate selection and self-dependance while you are on your own, are treats combined in the Hersir knife.
The modified Scandi grind, the tubular scabbard, which can be carried like a viking sax and the flexible carrying system are borrowings from the viking age. Carefully hardened, rust resistancy, 440C steel, G10 grips and kydex made in USA guarantee that the knife, 1000 years after the era of Hersirs and Jarls, won't leave his owner in times of need!
The knife is a fulltang design with a 11cm blade and a blade strength of 3,8mm at a max blade width of 30mm. The blades edge is a modified scandi grind with a secondary bevel. The ricasso on the back of the tip eases the penetration into material that has to be cut. The back of the blade is chamfered to avoid blisters. A small part of the back is grinded at a 90° ange so a fire starter can be used. The back of the grip can be used as a percussion platform. The grips made of G10 are screwed on and can be changed with seperately sold orange ones.
With the strap system the tubular scabbard made of sturdy kydex can be carried horizontally or vertically on the belt. With the accessoiries the scabbard can be carried low and with a 180° turnable quick fastener. On MOLLE systems the scabbard can be attached with cable ties. The proven fire starter from the Allemans knife is included and can be attached with 2 screws.
The knife is ideal as outdoor-, survival- and service knife. Due to the accessoiries the knife can be worn in different ways and due to the compact size it can be carried in germany and many countries legally.
Specifications:
Blade length: 11cm
Grip length: 11cm
Overall lenght: 23cm
Weigth: 340g
Weigth without sheath: 185g
Video Tip:
A video where we introduce the Hersir knife can be found here
here. (YouTube)
Youtube Review - by Arizona Bushman
Fitting Accessoires:
- BE-X Handle Grips for Hersir, orange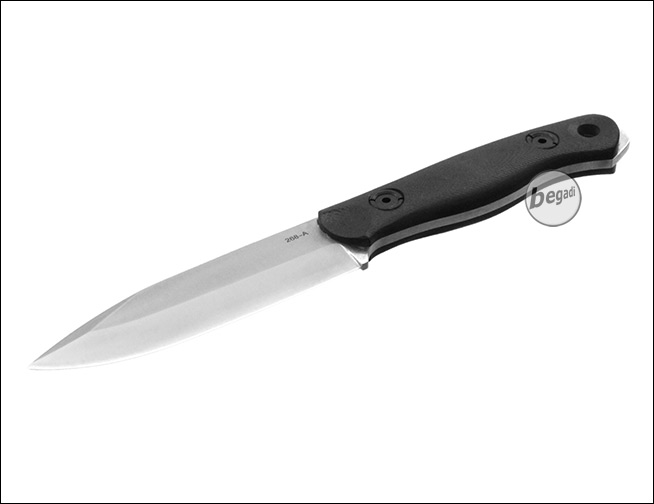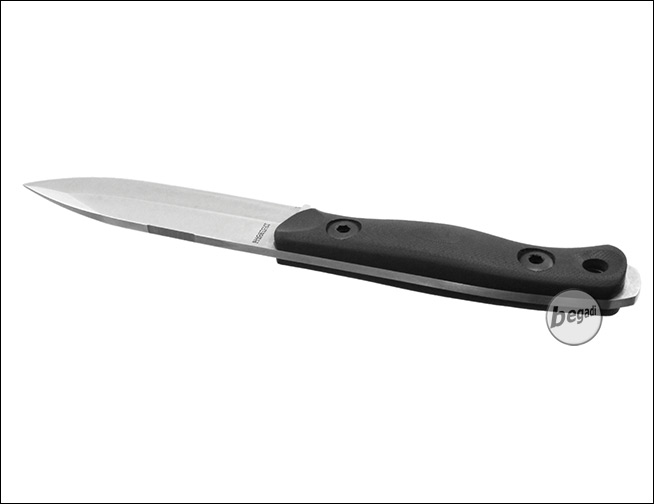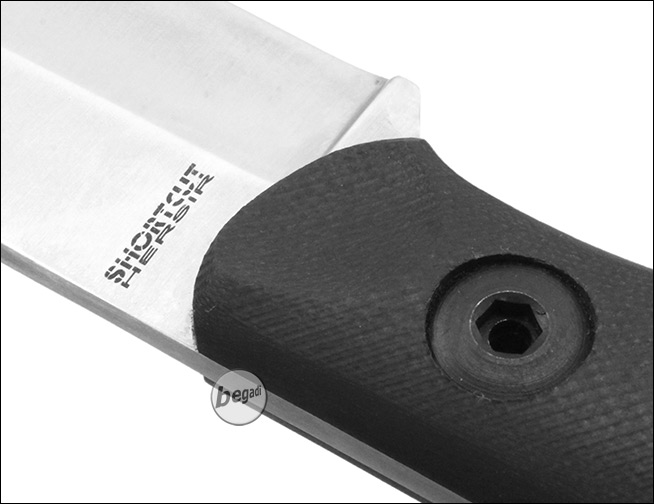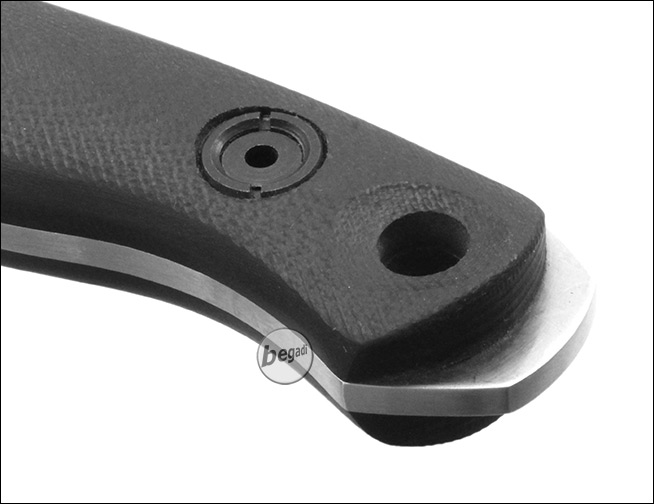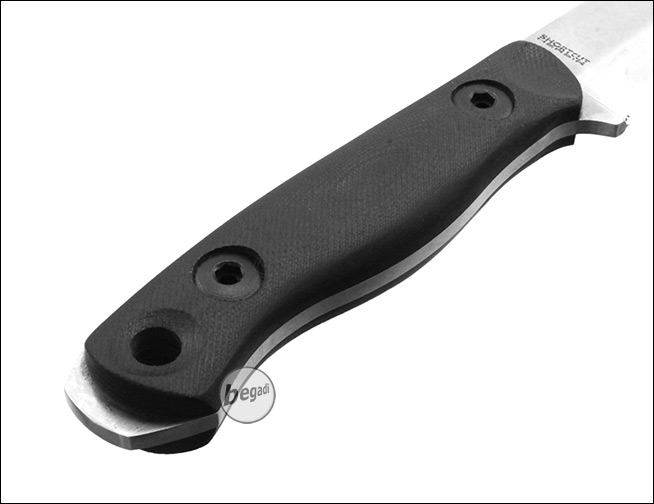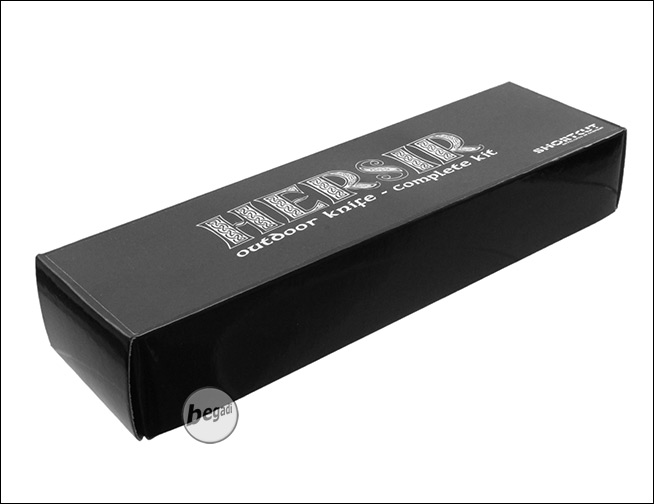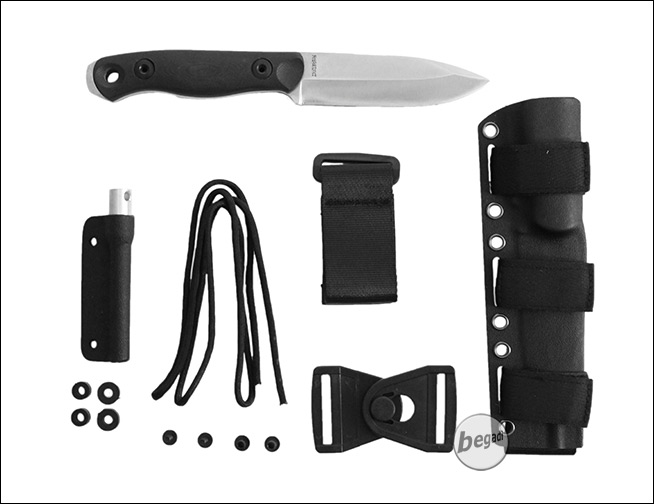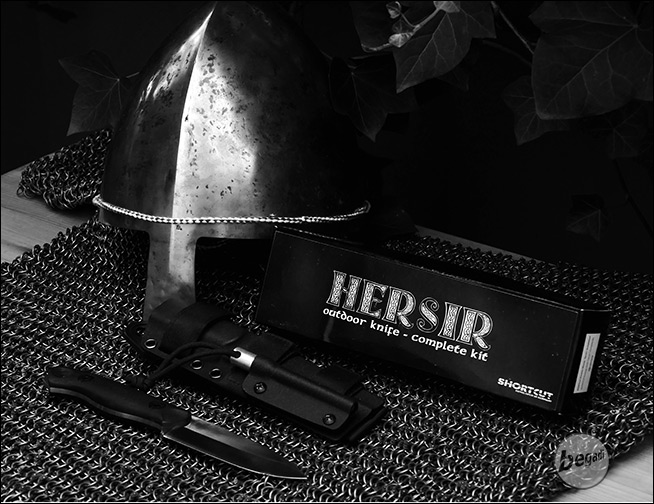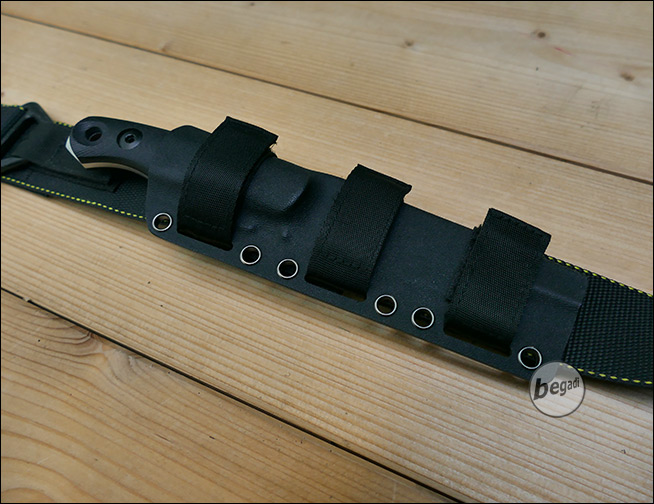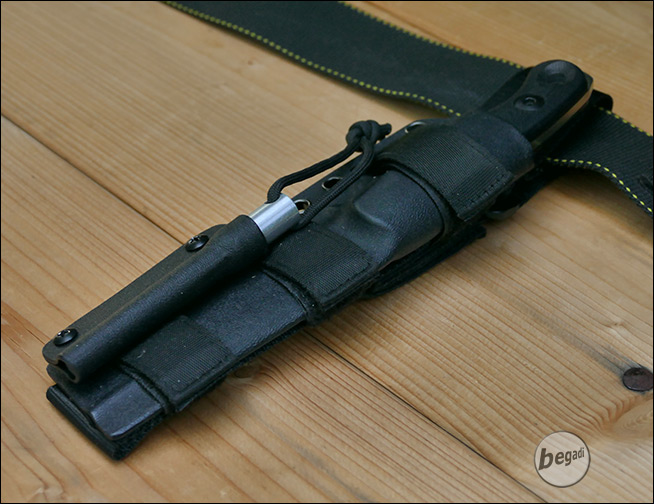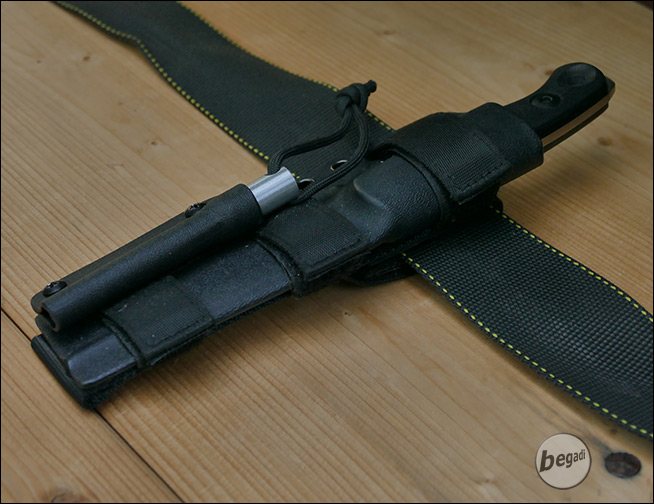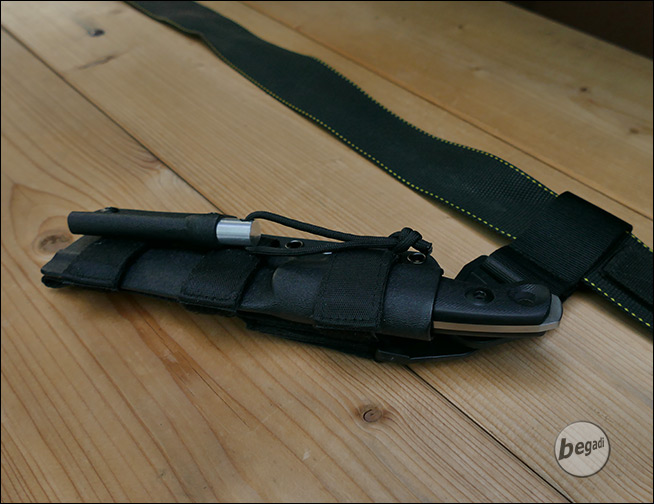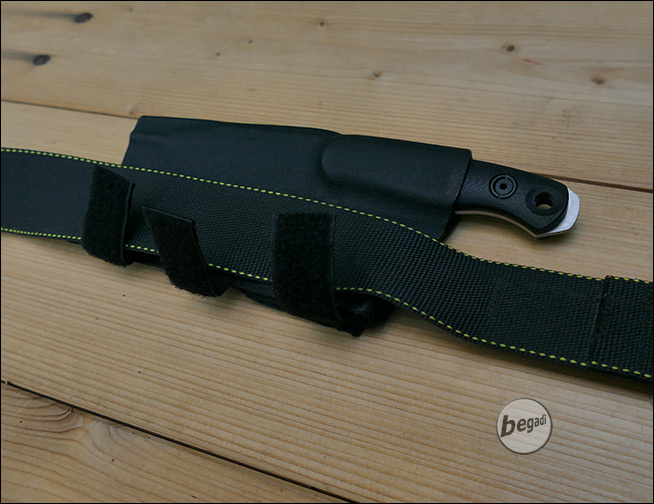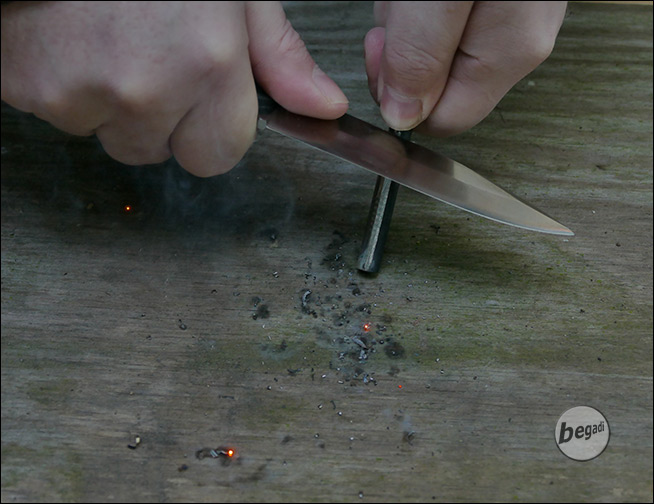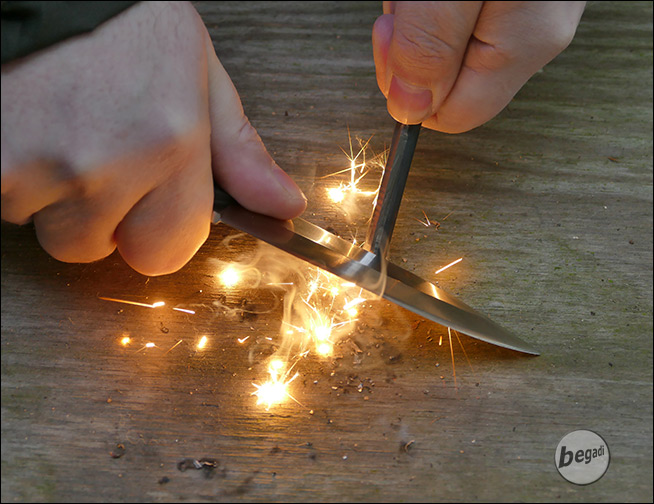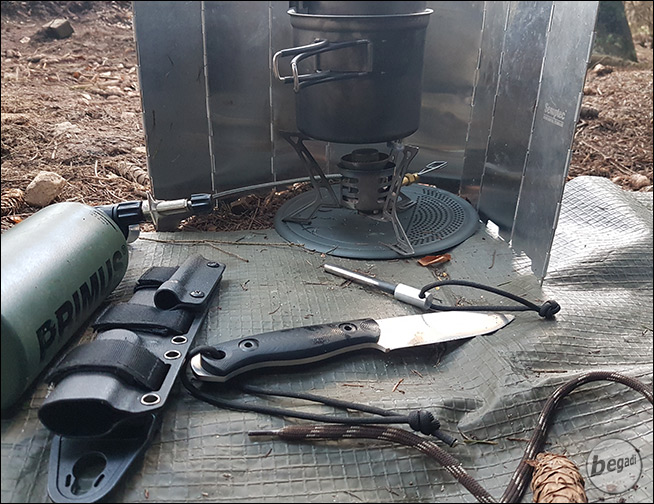 Buy 3 for

€75.91

each and save

5

%
Buy 5 for

€74.31

each and save

7

%
Buy 7 for

€72.71

each and save

9

%
Buy 9 for

€71.11

each and save

11

%