The NATURAL BLIND © brand covers an extensive range of equipment and clothing with photorealistic camouflage patterns in different color combinations. In Germany NATURAL BLIND © is exclusivly available from BEGADI, selected products are manufactured exclusively for us!
The sniper gloves were made of soft, camouflage-colored synthetic fiber fabric with water-repellent properties and sport reinforcements as well as elastic inserts.
A special feature are the inserts in the fingertips, on the thumb and index finger. These allow you to use a touch-sensitive, capacitive touch screen (eg GPS, tablet or smartphone) with the glove!
The gloves are the ideal complement to our "NATURAL BLIND 3D ©" camouflage suits. The combination of sniper suit, mask / cap and gloves makes it possible to work without camouflage face-paint!
Notes on the camouflage pattern:
The gloves are cut from the full 3D camouflage print, so each glove does not have the same camouflage print on every glove. Each glove has an individual pattern distribution (the color is always from the color spectrum of the green or brown camouflage pattern). To illustrate this, we have shown different gloves!
Notes on size:
The gloves are unisize, made of really soft, elastic material and therefore adapt to any size! In small hands the gloves can also be worn over a further, thin, glove, but then the function of the fingertips for touch screens no longer exists!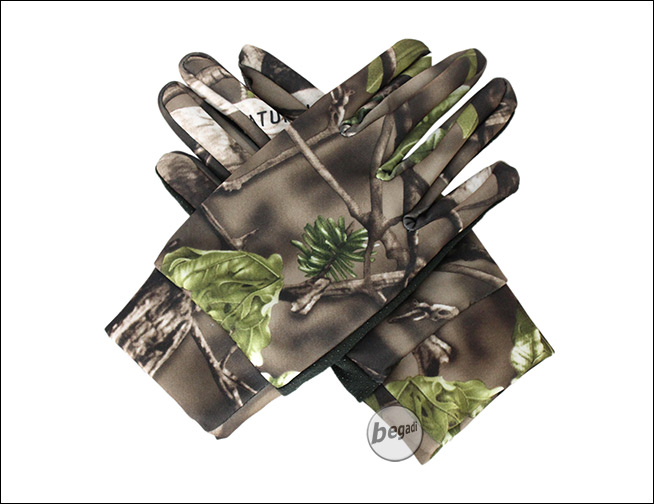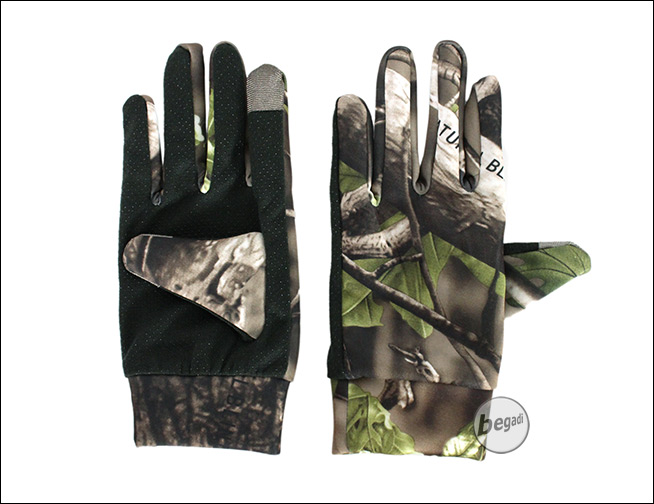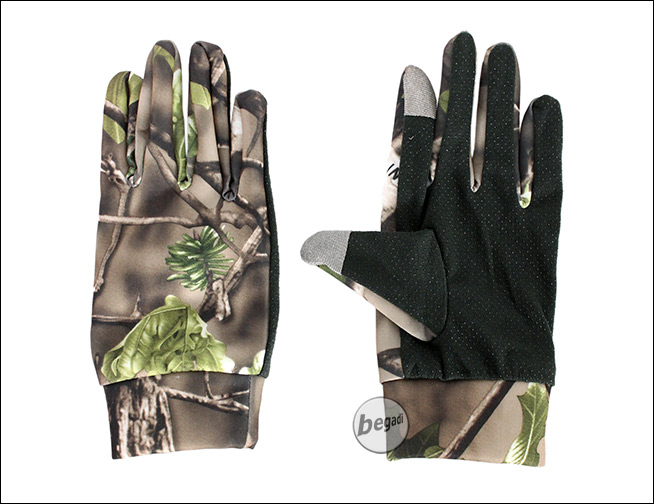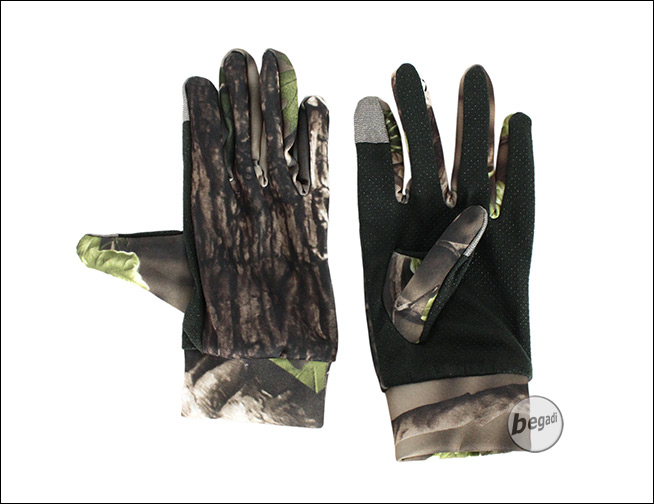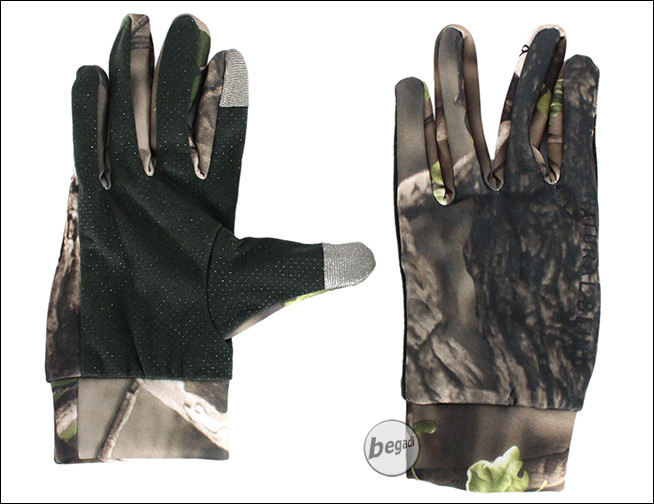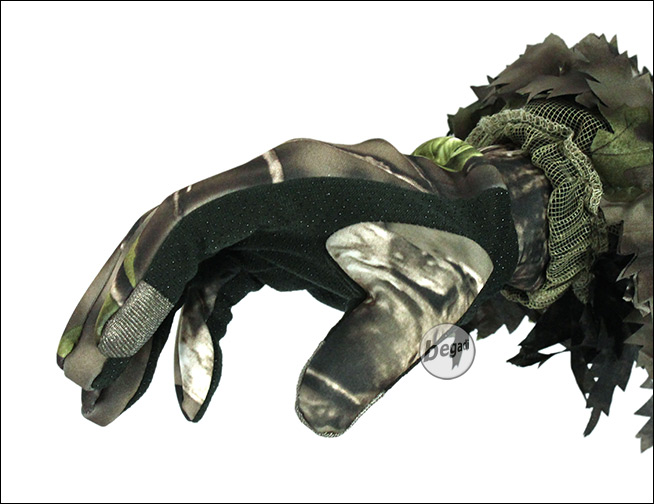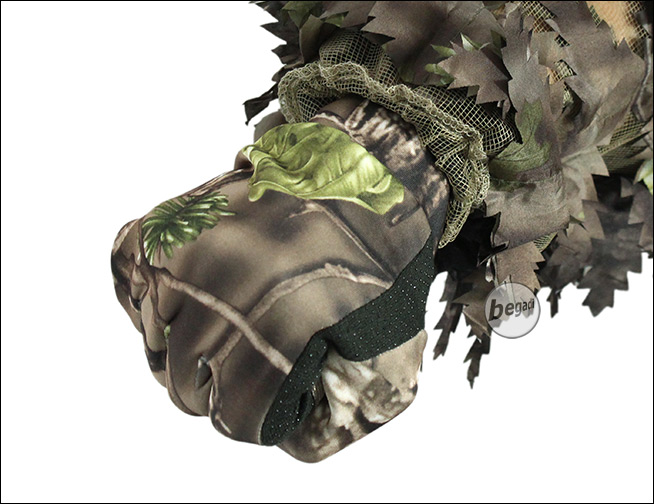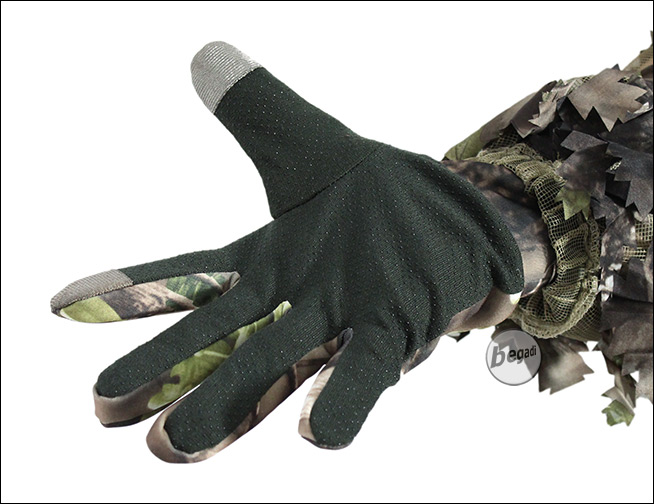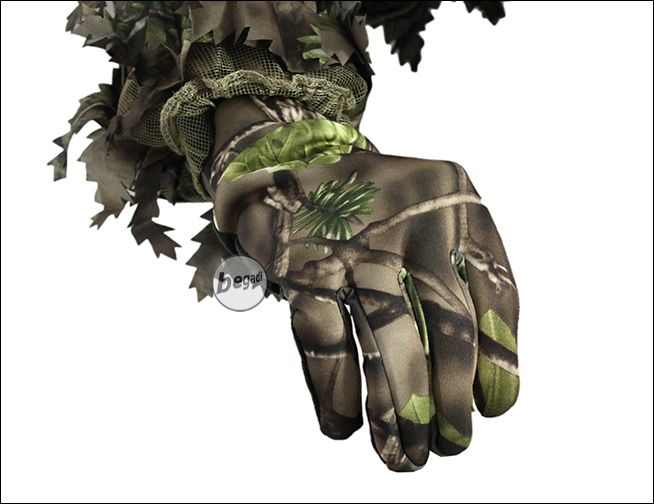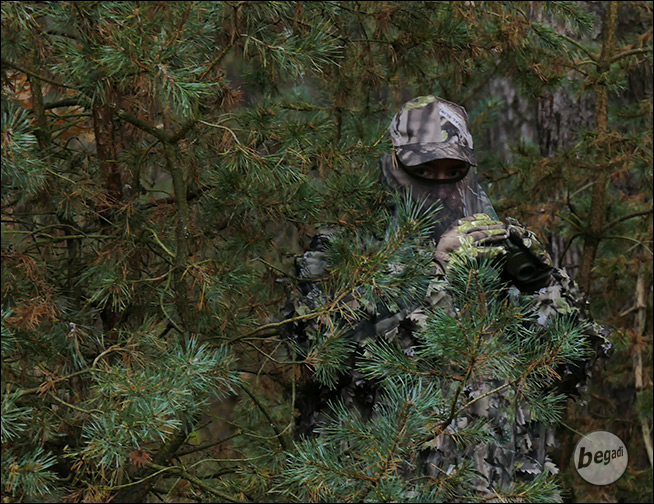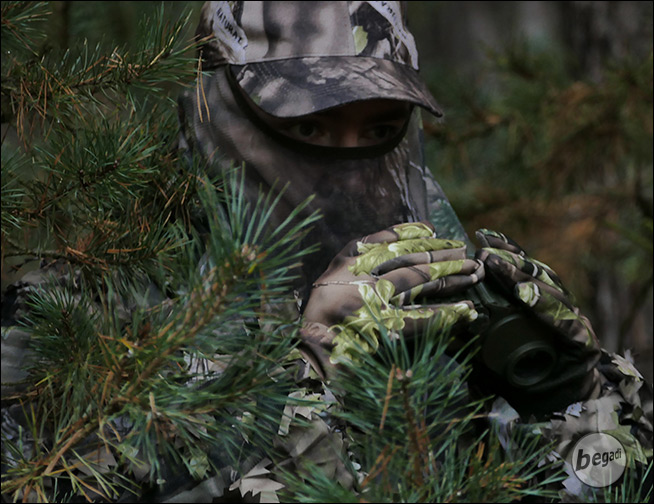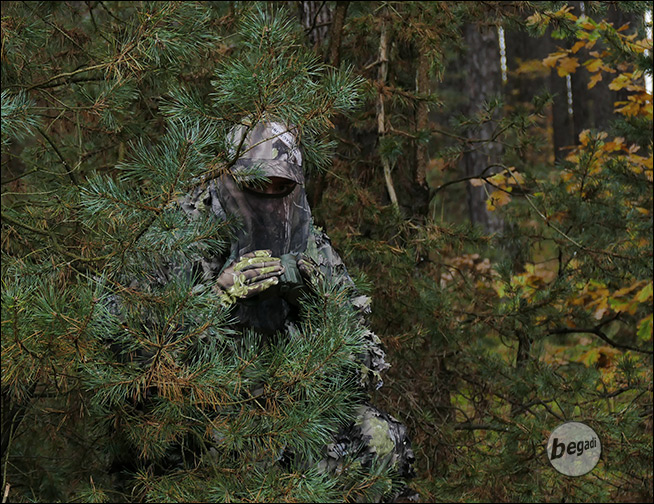 ---
3 pieces = 5% discount
5 pieces = 7% discount
7 pieces = 9% discount
9 pieces = 11% discount
---