Article number: BEXTYR-SW
Our vest "tyr" is finally available. It is a hybrid between assault vest and classic infantry vest.
Facts:
- Material: Nylon
- Capacity: 4 magazine pouches for 2-3 rifle mags / 3 tool / pistol pouches
- Other pouches: 2 utillity/canteen, 1 small utillity, 2 inner pockets, 1 Hydrationpouch on back
- holds 8 AK, 12 M16, 8 G36/XM8 and 12-16 MP5 mags
All pouches are adjustable, vest fits nearly all statues. An elastic band secures magazines and a divider eleminates magazine rattling, an extra loop allows the securing of the mag pouch lid, for fast access in CQB.
The back and shoulder of vest has additional MOLLE loops for extra attachments.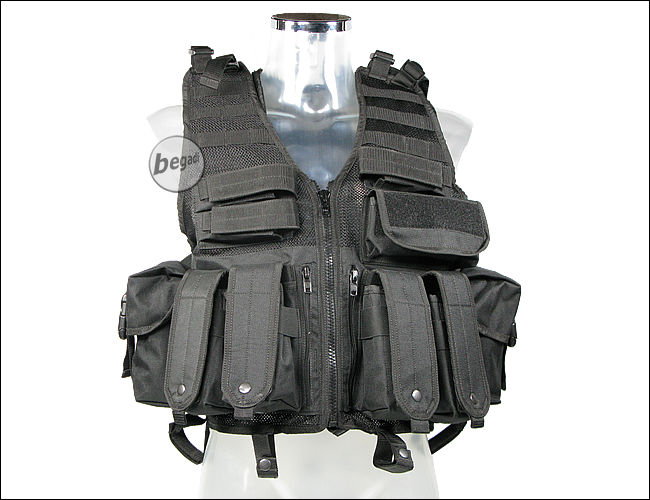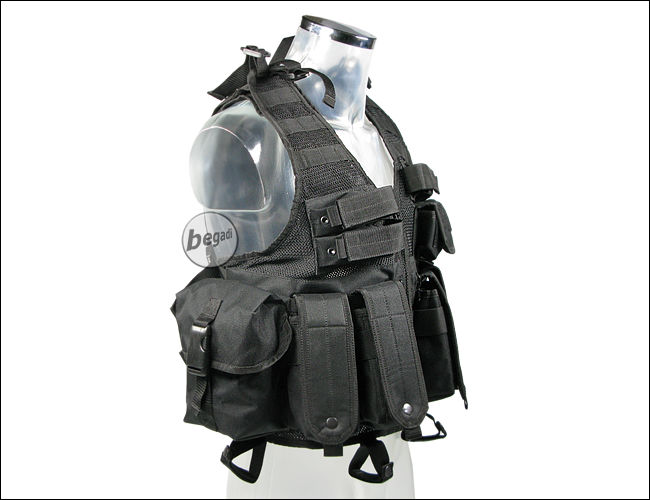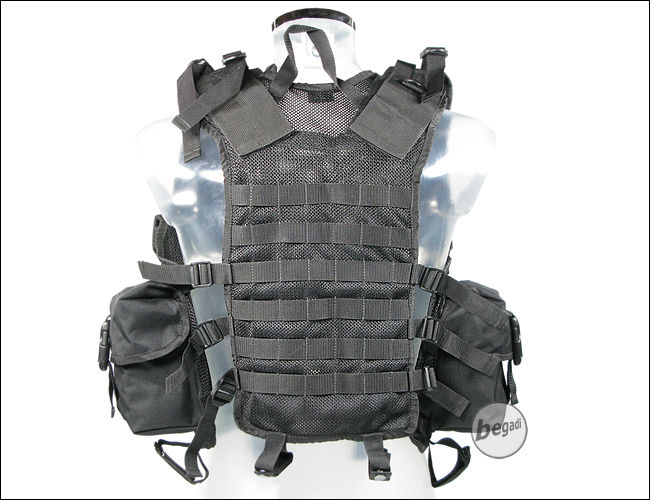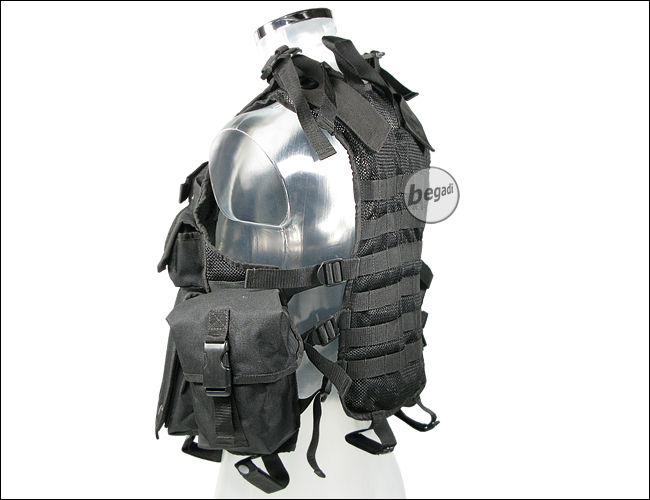 ---
3 pieces = 5% discount (appr. 94,91 EUR per piece)
5 pieces = 7% discount (appr. 92,91 EUR per piece)
7 pieces = 9% discount (appr. 90,91 EUR per piece)
9 pieces = 11% discount (appr. 88,91 EUR per piece)
---