The Ranger 3 Tarp is the improved successor of the popular Ranger 2 Tarp, in the modern Pencott Greenzone camouflage pattern.
PenCott Greenzone is a universal, modern camouflage pattern, which was developed by Dom Hyde from England in long-term studies and which achieves excellent camouflage properties at both short and long distances!
The tarp has been developed from scratch and brings many improvements. The two most striking innovations are the size, while the predecessors were square, the Ranger 3 is rectangular with 285cm x 325cm and thus offers more possibilities, e.g. for use with hammocks.
The second, new feature is the vestibule. The two short sides of the tarp are extended by a drawstring with shock cord and quick-adjustment buckles; by stretching the inner ridge loops, a gable can also be formed on the front and back and, if stretched close to the ground, a tent shape can be realized! This allows an even larger selection of assembly options and offers even better protection in bad weather!
Another novelty in the lightweight tarps are the Hypalon-reinforced loops made of high-quality polyamide webbing, which now guarantee even better load distribution and durability!
The tarp and the pack sack supplied are made of 70D nylon, the underside is PU coated, while the outside has a new, very thin, silicone coating.
The ridge seam is, of course, PU welded again.
The Ranger 3 is the ideal tarp for those who are looking for a military tarp and do not want to compromise!
Data:
- Weight: approx 1000g
- Size: approx. 325cm x 285cm - Coating: polyurethane and silicone
- Water column: 10,000mm
- Due to the coating, the tarp can be up to 2% smaller when unpacking, but this is expanded in use!
Note on cleaning:
We recommend cleaning the tarp outdoors with water and a sponge if necessary! Please do not store in a damp state for a long period of time!
You can find a (german) video presentation of both tarps of 2021 here on Youtube: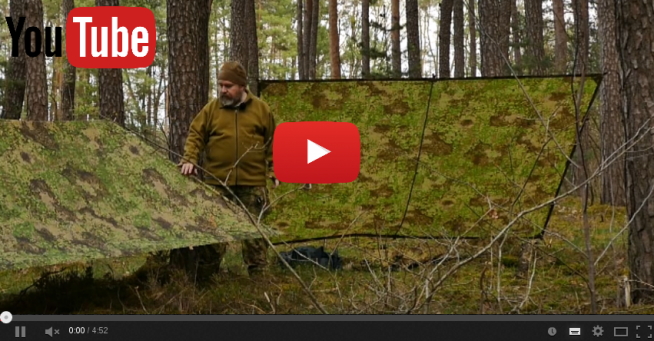 We have deliberately photographed the pictures in brown and green surroundings and avoided heavy processing in order to enable a realistic and correct picture of the camouflage pattern!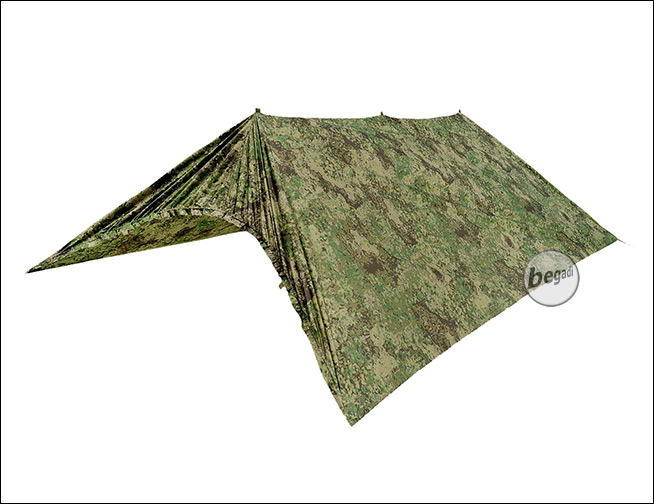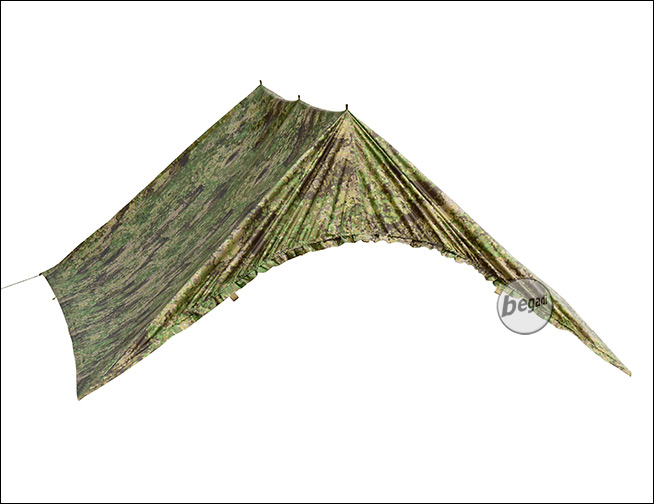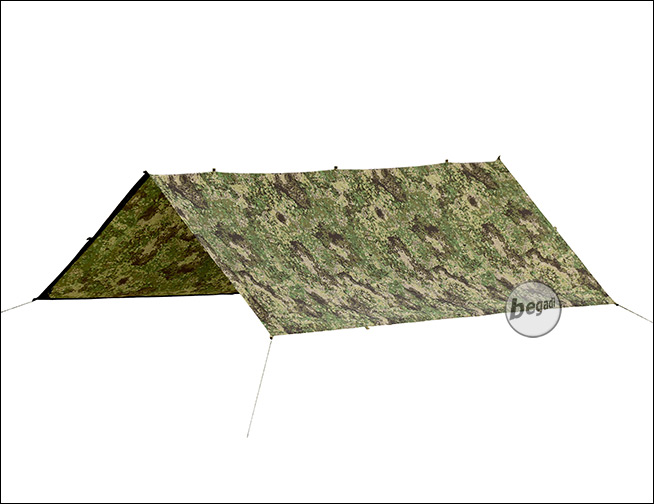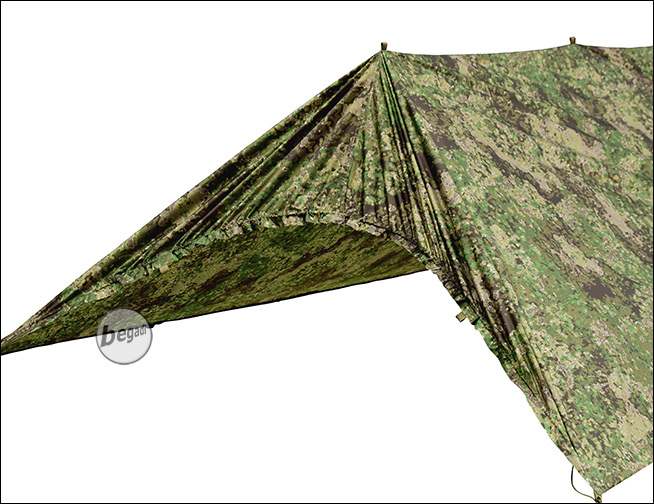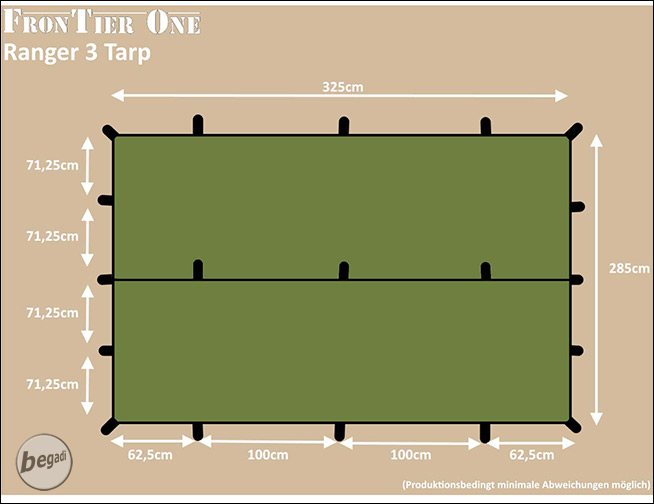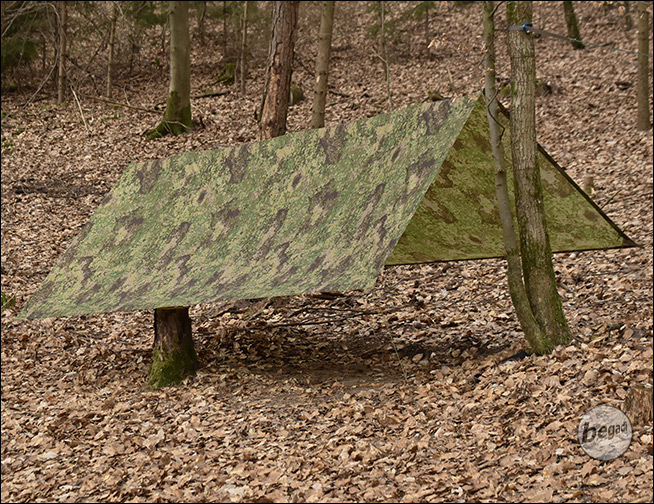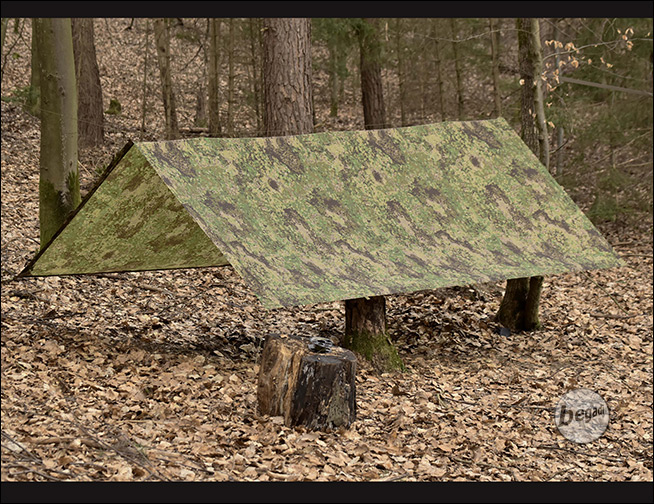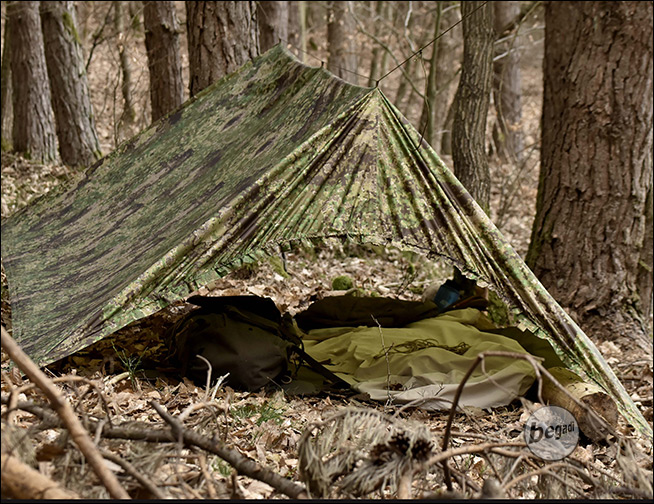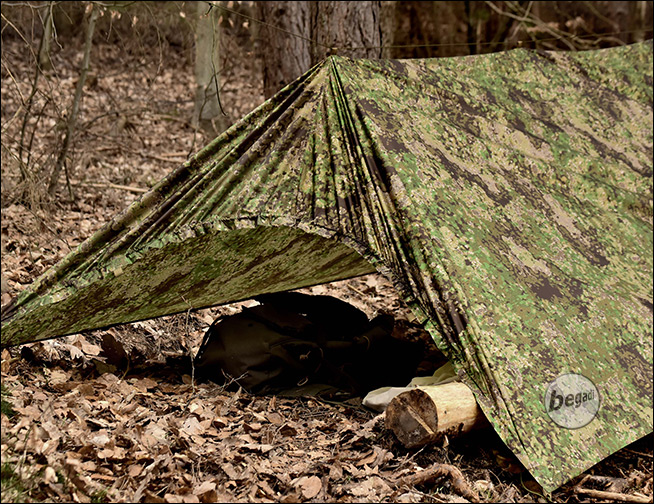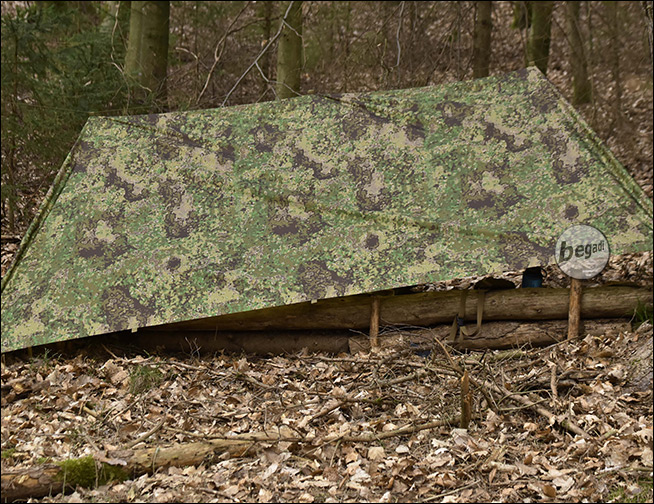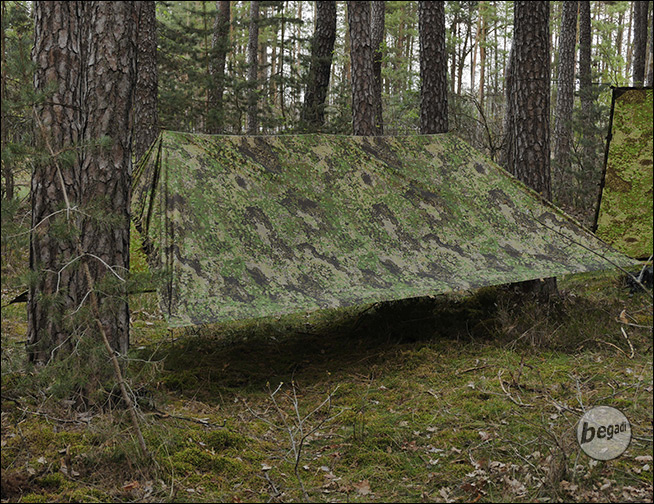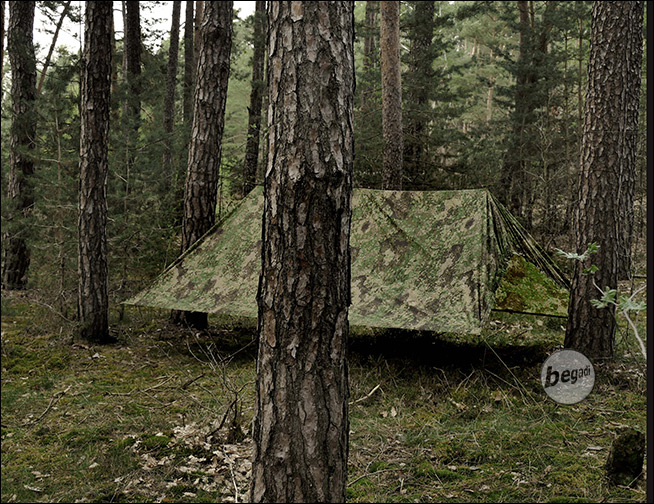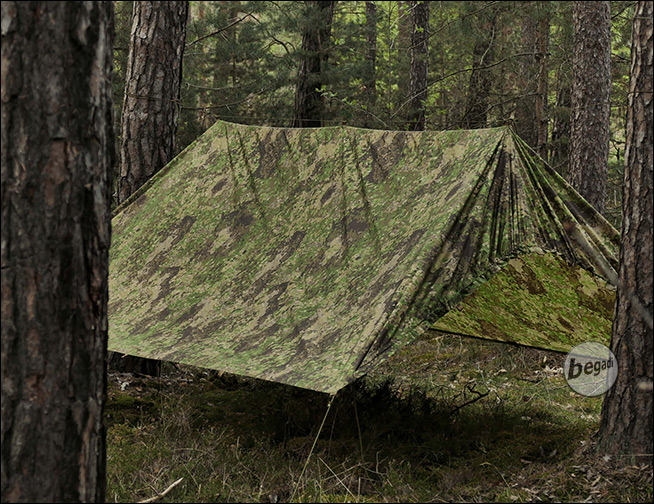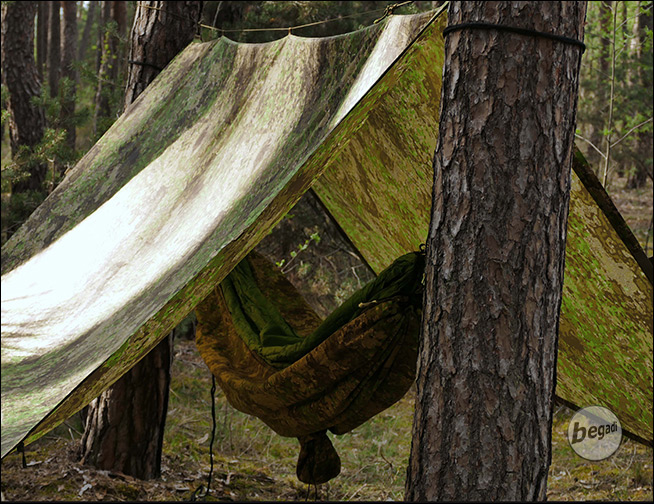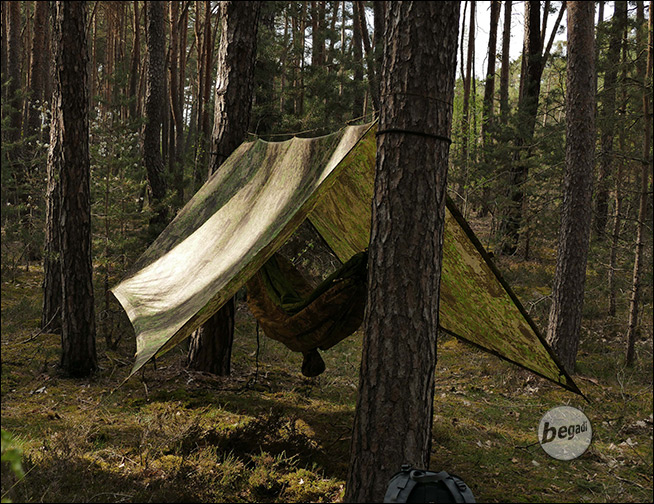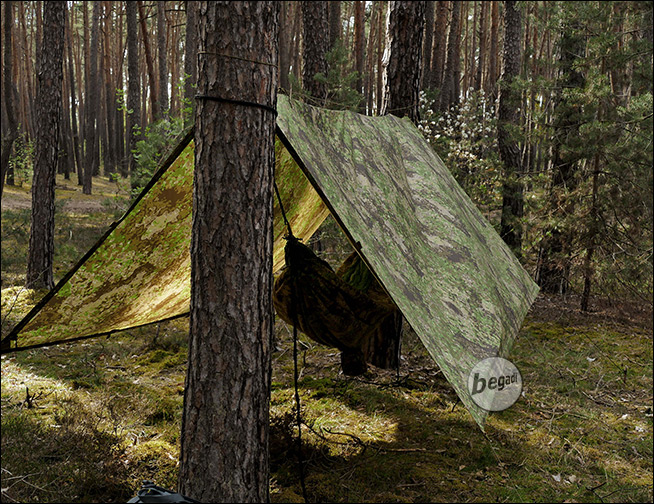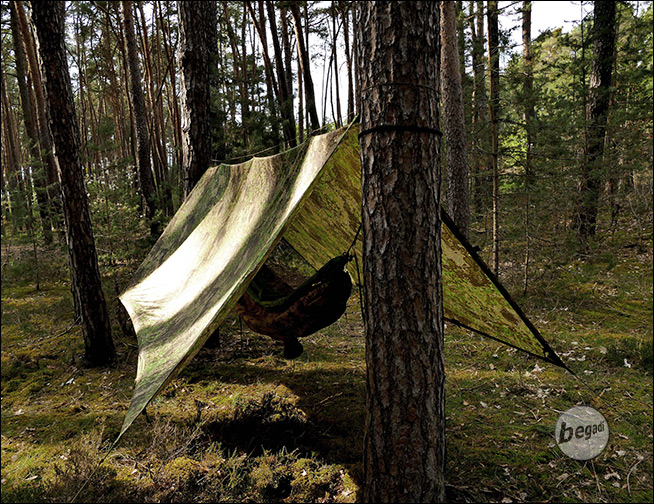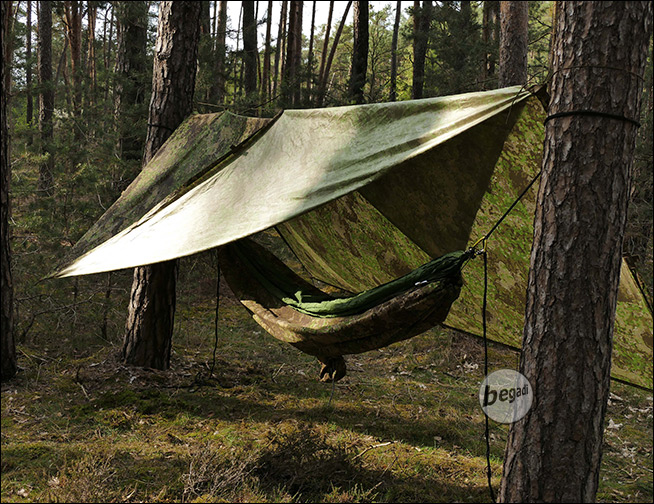 Buy 3 for

€94.91

each and save

5

%
Buy 5 for

€92.91

each and save

7

%
Buy 7 for

€90.91

each and save

9

%
Buy 9 for

€88.91

each and save

11

%