With our series FronTier One we start with BE-X into a new era of clothing at Begadi. Previously, under the label FronTier One only the sector extreme weather and softshells was represented as clothing - now we start with the regular field and duty wear!
What's new?
All garments are made of high quality, custom made for us, fabric! All closures and buckles are from ITW Nexus and all zippers from YKK, all stressed seams are provided with bar-tack seams! Sizes and fit remain the proven BE-X sizes to EU / US model!
The TBDU trousers bcloses the gap between the BCU trousers in the lower price segment and the infantry trousers in the premium segment. It was important to us that the balance in the price range was not achieved through savings in quality, be it material or workmanship. The pants meet the quality standards, which we enforce on the FronTier One Clothing series 1:1!
The comfortably cut trouser has 2 sides and 2 back pockets, as well as two large leg pockets with pleats and a lower leg pocket for the bandages / tourniquet. In the doubled knee area (optionally available) knee pads can be inserted, these are fixed by two fins / wings and hook&loop fasteners. A snowshield made of breathable, water-repellent polyester keeps dirt and creepy-crawlies, such as ticks, away!
Important size information:
It often happens that taller people have to resort to clothing sizes in which they have to "swim" or live with "knickerbockers". We prevent this in two ways with the FronTier One clothing.
On one hand, the area between waist and seat can be adjustes about 5cm wider or 5cm tighter (so about 10cm tolerance for waist), on the other hand, the trousers, modeled after the Rhodesian Army, are cut longer and can, if necessary, simply be rolled-in. So we can serve any wearer of any size to full satisfaction!

Showcase on Youtube (german):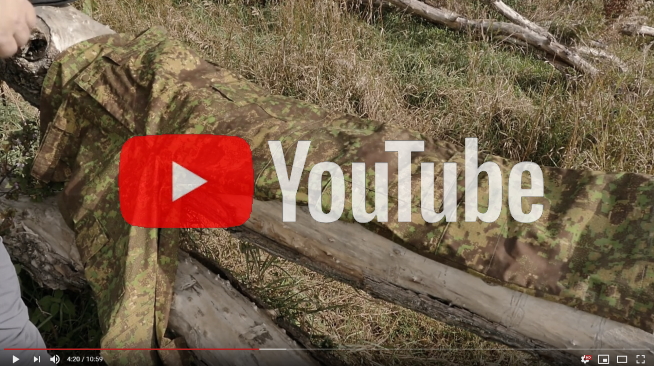 Review on Youtube:
Video from SCDTV, in polish.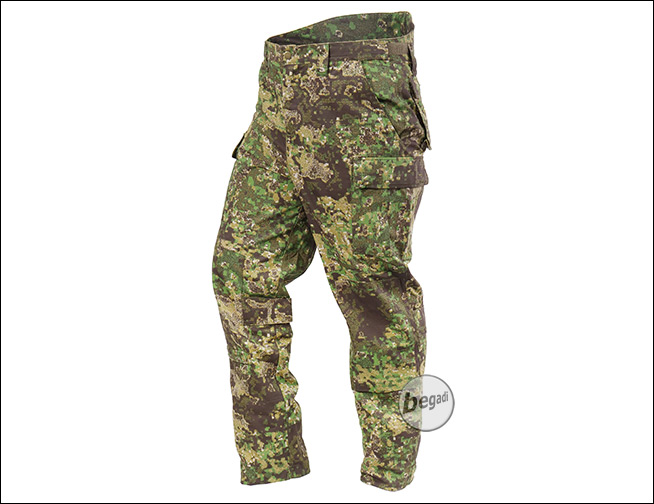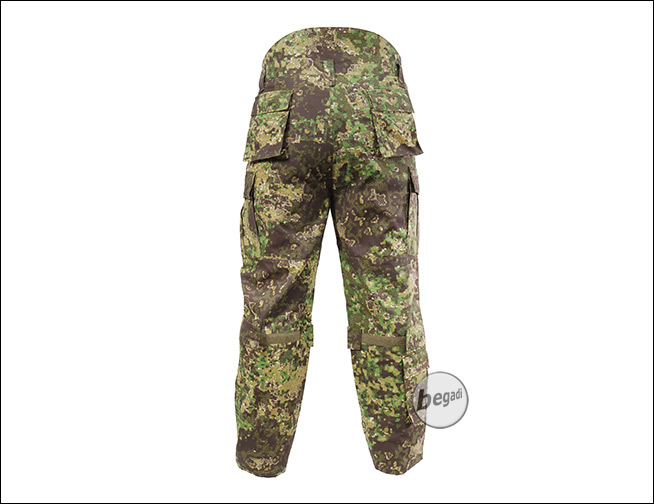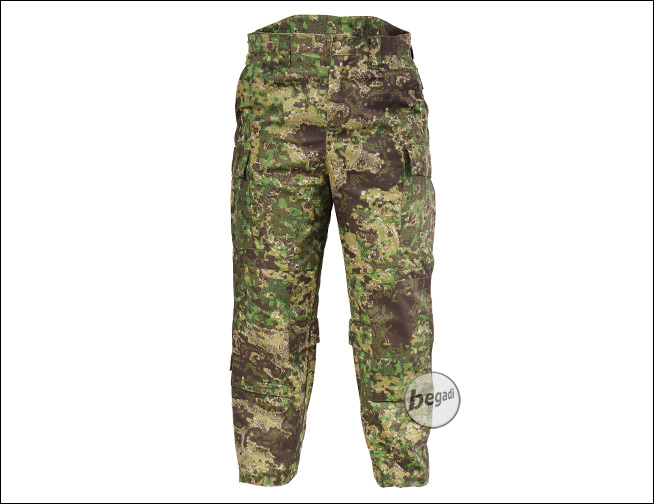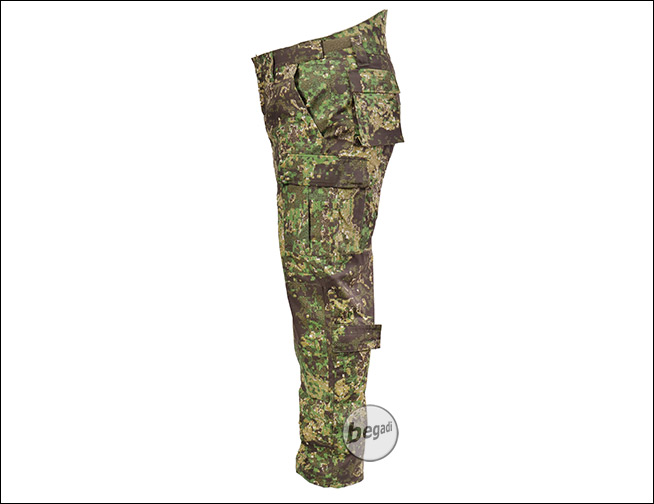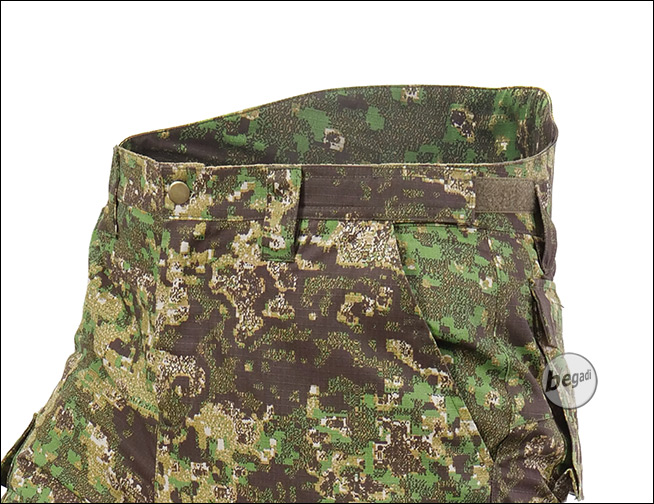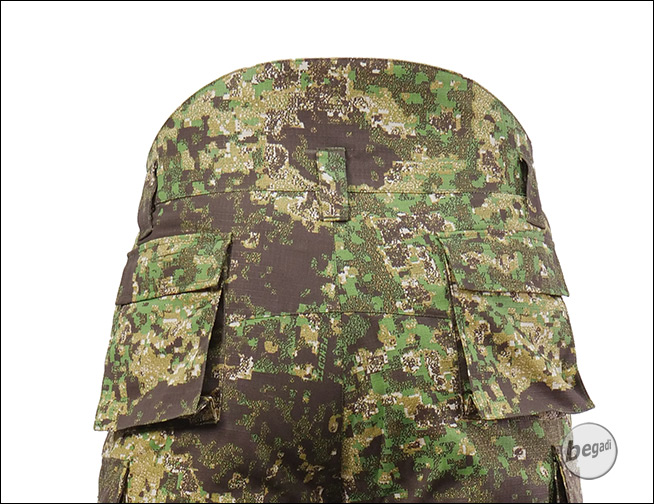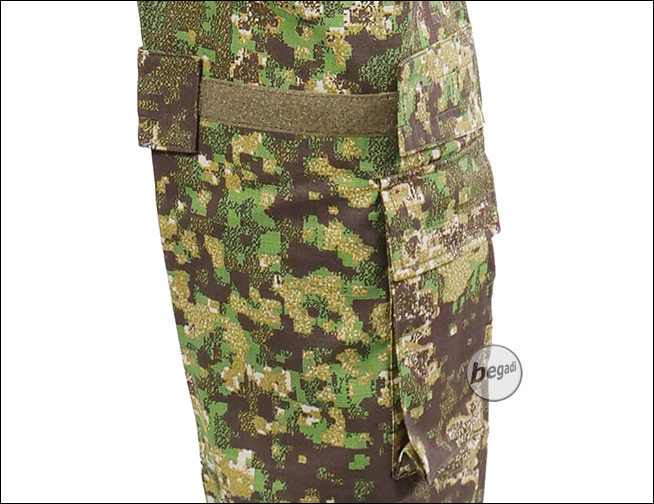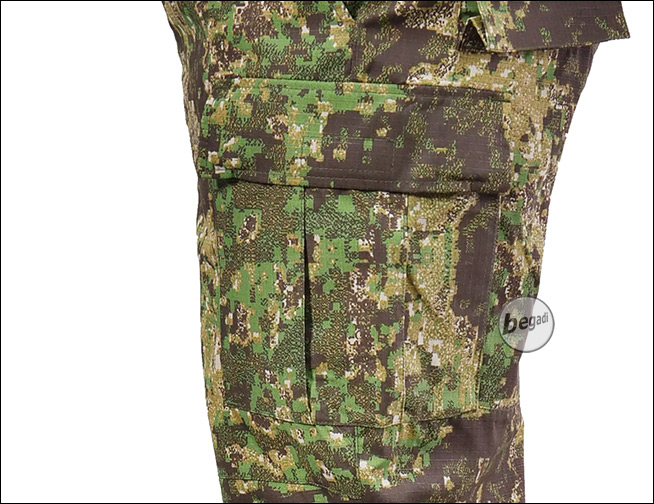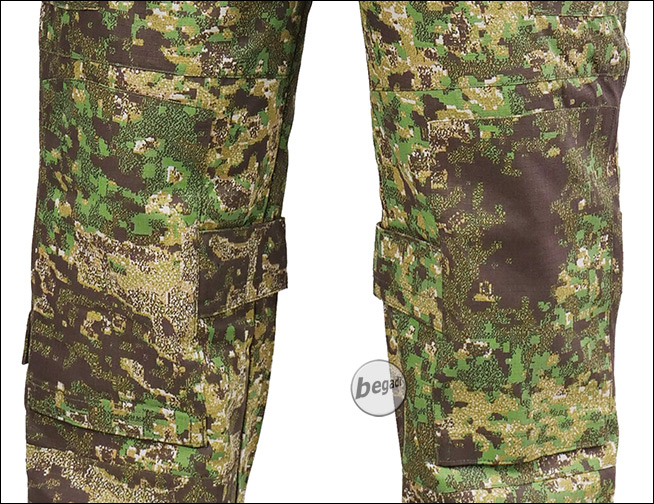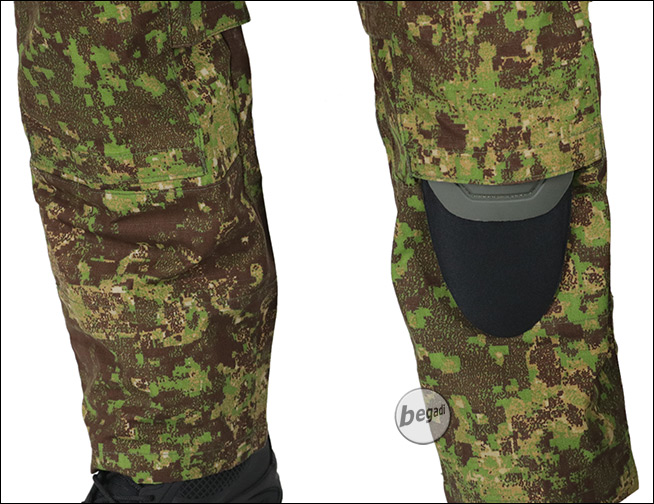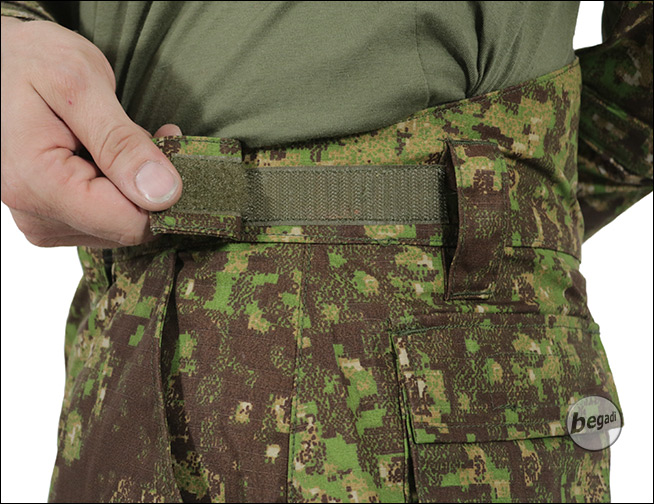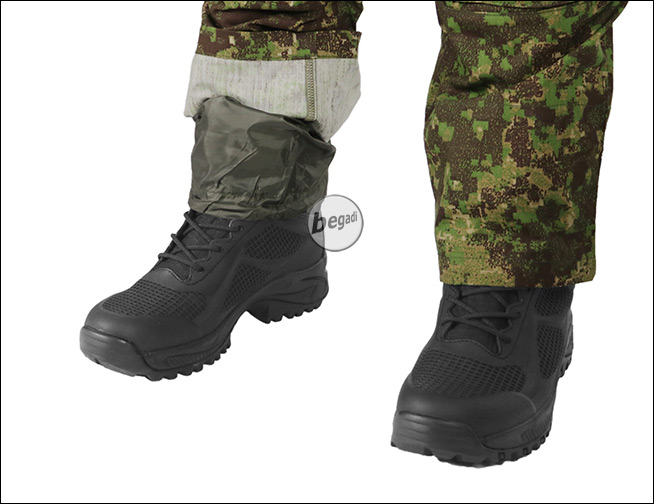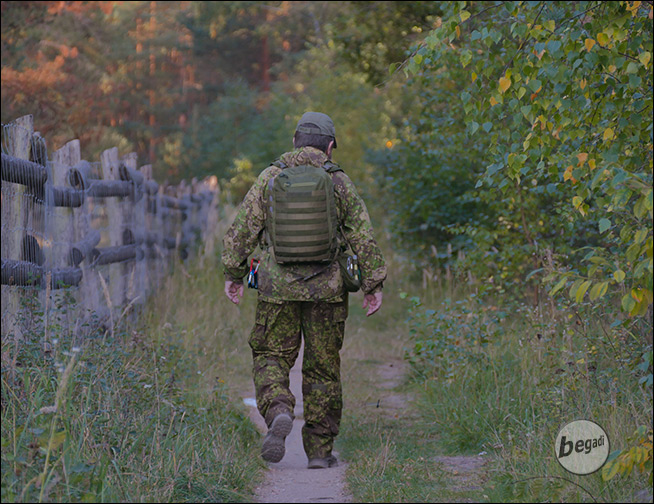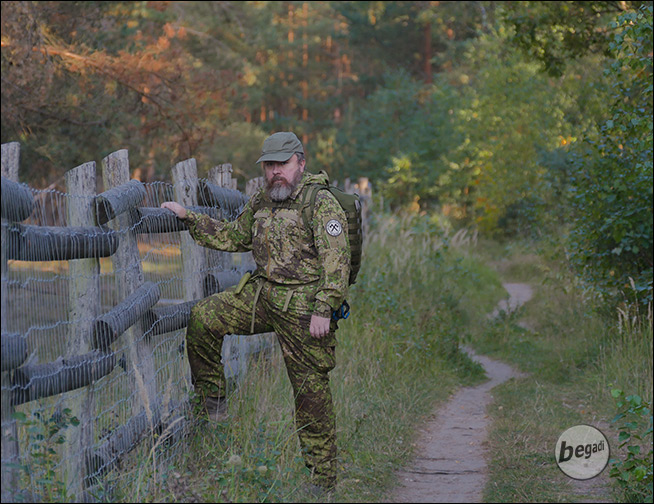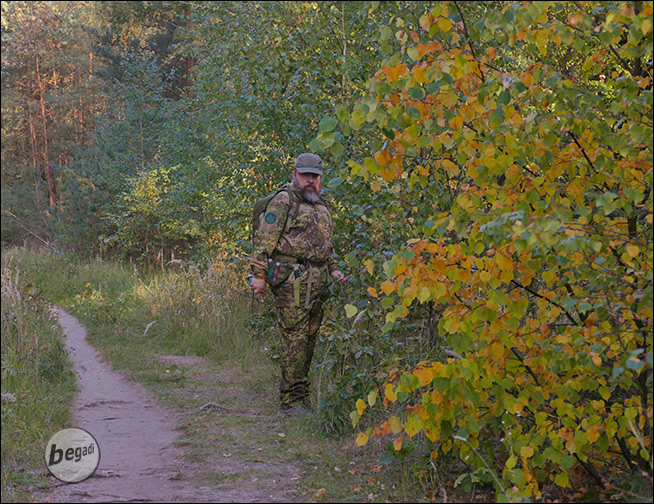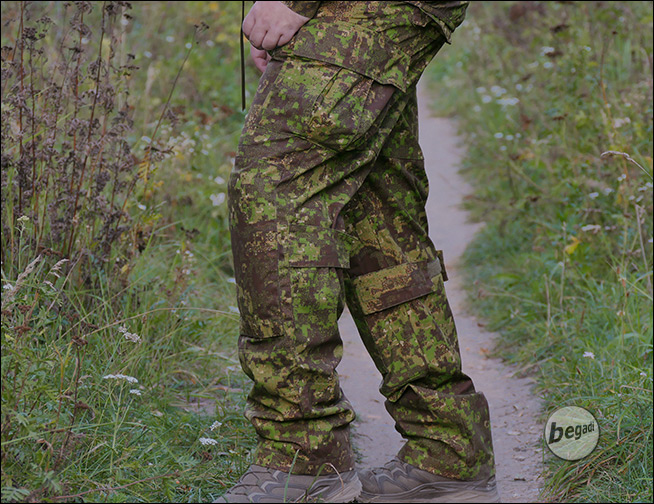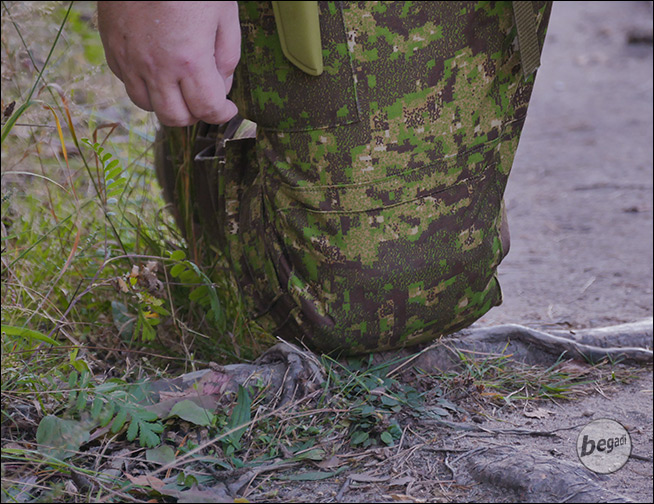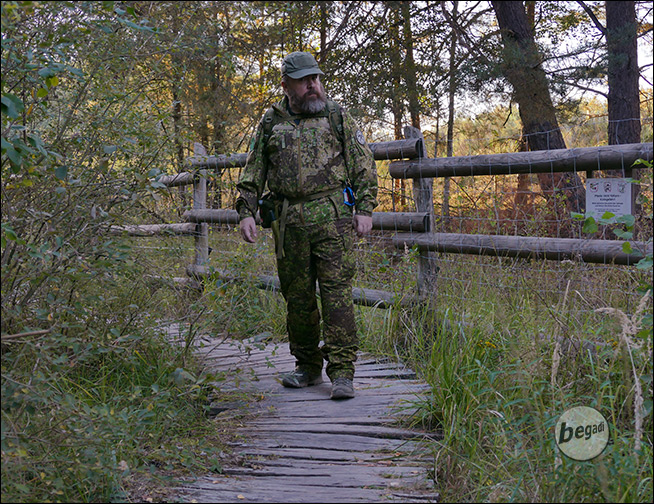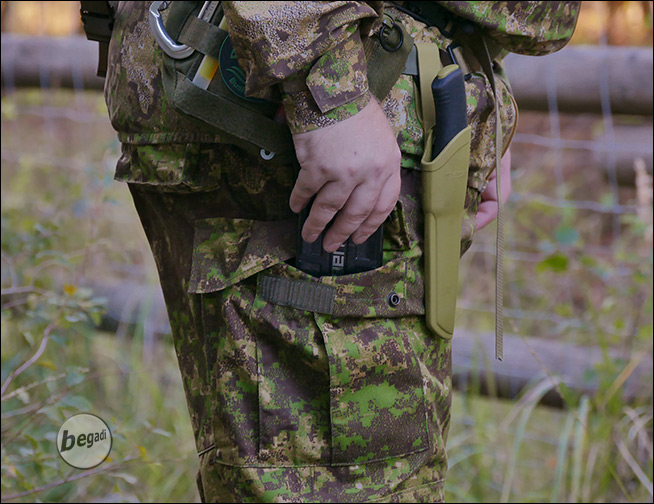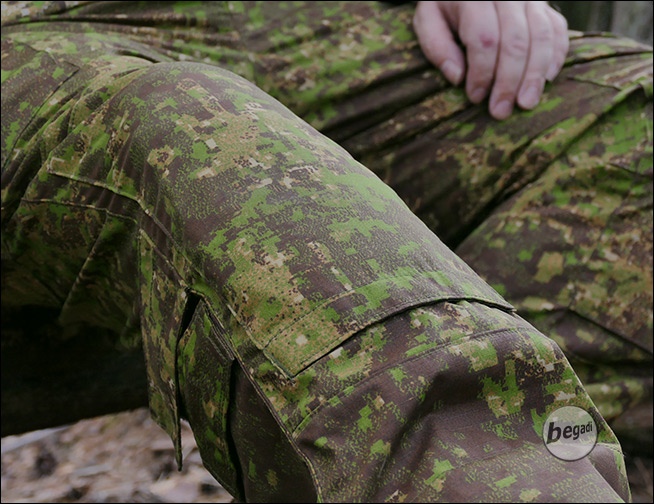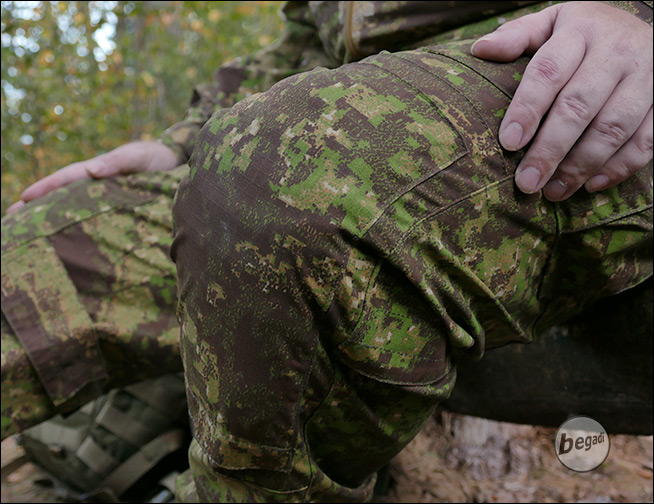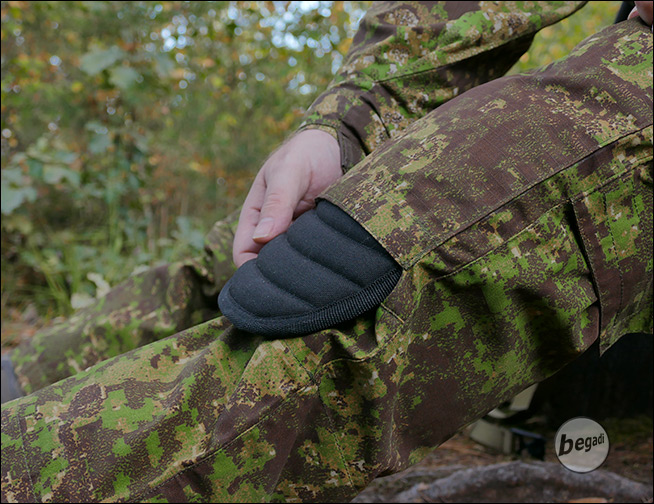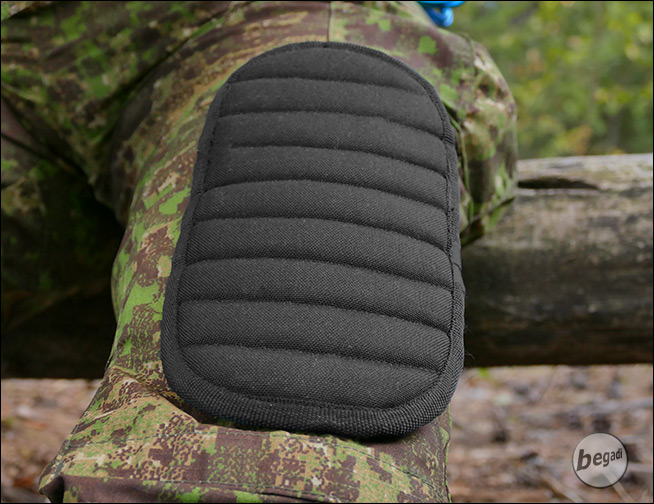 Buy 3 for

€56.91

each and save

5

%
Buy 5 for

€55.71

each and save

7

%
Buy 7 for

€54.51

each and save

9

%
Buy 9 for

€53.31

each and save

11

%
Bitte beachten: Zusätzliche Artikeloptionen wie Tuningpakete etc. werden nicht in den Staffelpreis mit eingerechnet. Der Staffelpreis wirkt auf den eigentlichen Preis des Produktes (Standard Version). Wir berechnen für Sie die Rabatte auf Basis des Prouktwertes mit zugebuchter Artikeloption, damit Sie die daraus resultierenden konkreten Rabattprozente angezeigt bekommen.