Our LRRP Tarp is the next evolution of our Pocket Tarp, now manufactured entirely in Germany from high quality materials!
The used milspec fabric made by MMI Textiles, in PenCott Green Zone, has a NIR neutral DWR coating on the front and an absolutely waterproof polyurethane coating on the back side.
Both coatings have been certified for abrassion resistance in accordance with ASTM D 3884, the material was also certified according to ASTM D 5034 with an average breaking strength of 136lbs.
The webbing for the loops, produced in Germany, is certified with TL 8305-0281 for use in the german armed forces.
All these components place the LRRP Tarp in a class of ist own, which comes with a tiny weight of 450gramms.
The 150 x 250 cm large tarp comes with 8 small loops (in each edge and each center) for paracord / guylines and four, pocket-like, corner reinforcements.
These reinforcements can be used to build up the tarp as a tent with elastic branches and / or fiberglass tent poles or to fix it in position!
PenCott Green Zone is a universal, modern camouflage pattern, which was developed by Dom Hyde, from England, in long-term studies and achieves outstanding camouflaging properties, both in short as well as in long distances!
The tarp can be cleaned at any time with a sponge and warm soapy water!
We weigheed the tarp at 400gs total!
Warning: The Tarp comes without any accessories!
We have used a fiberglass stakes - length 4.5 m x diameter 8.5 mm, for the boom, from the tent accessory line. This is available in severa online shops, due to the small number of pieces required, unfortunately not from us!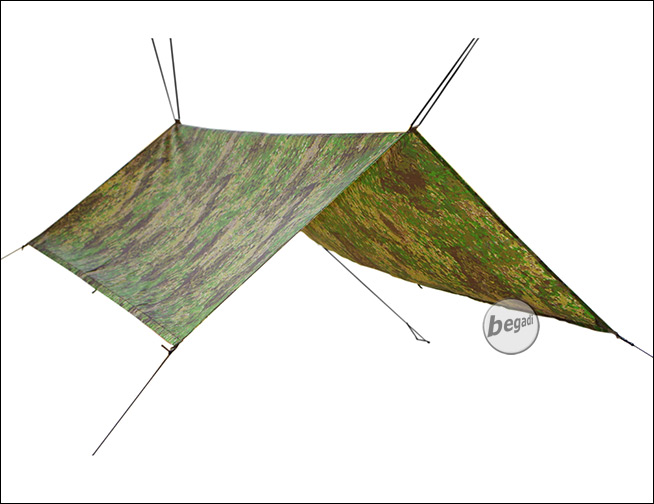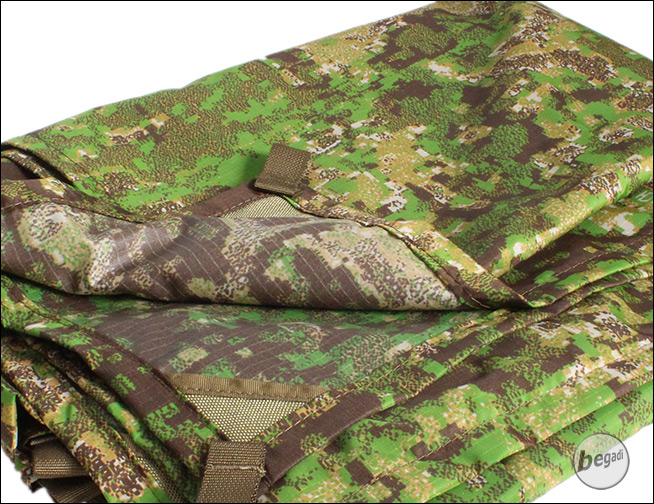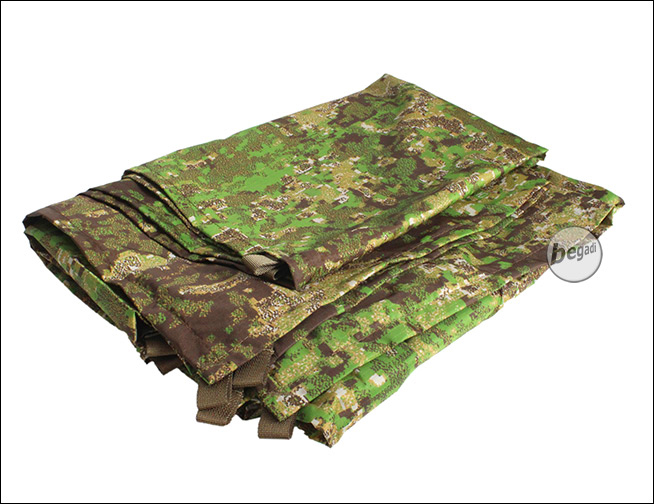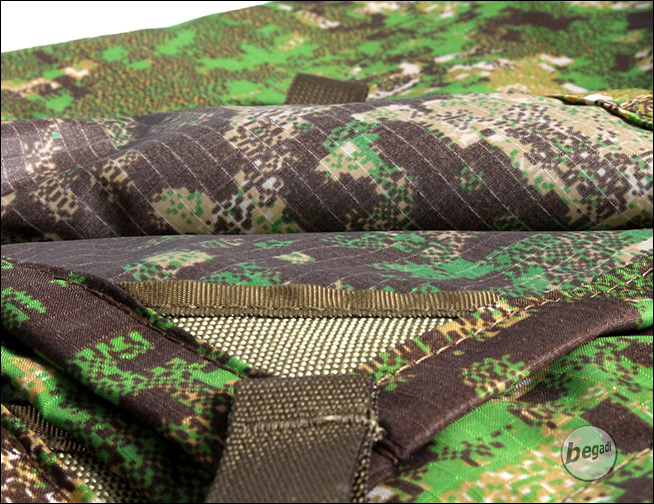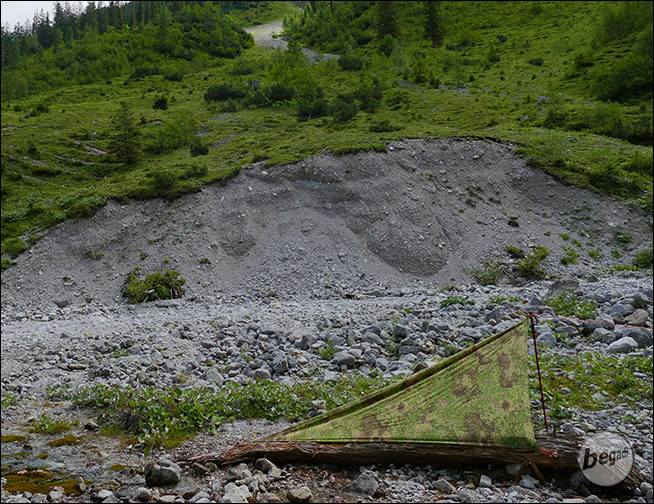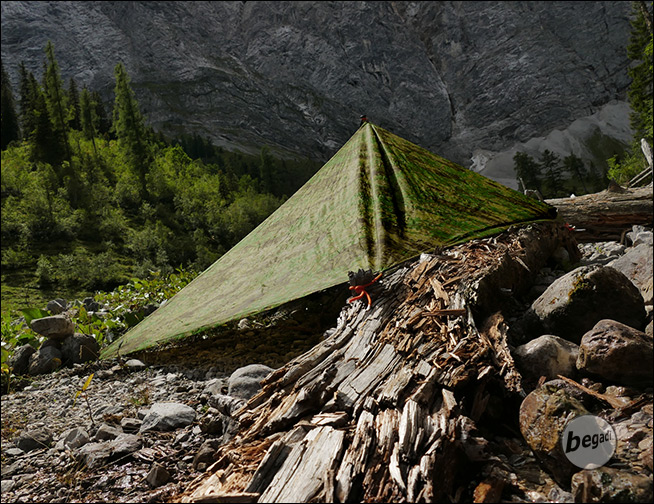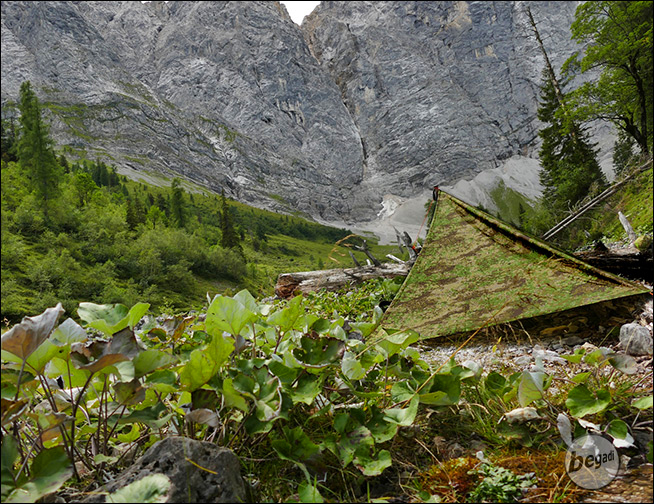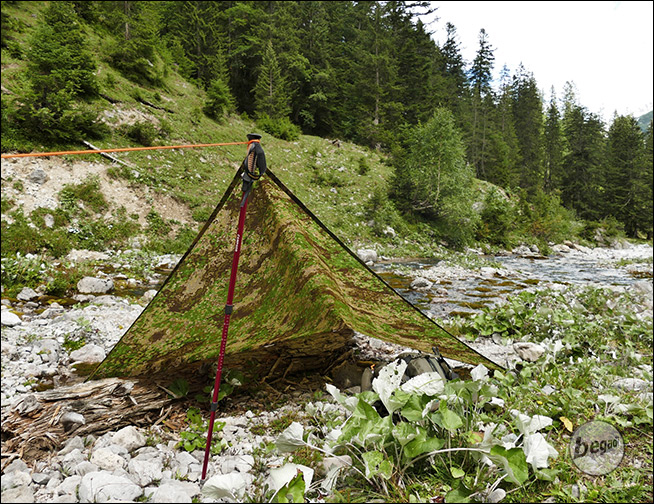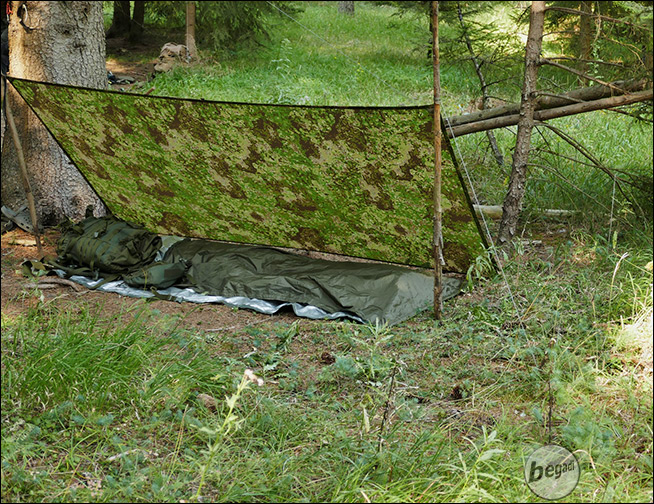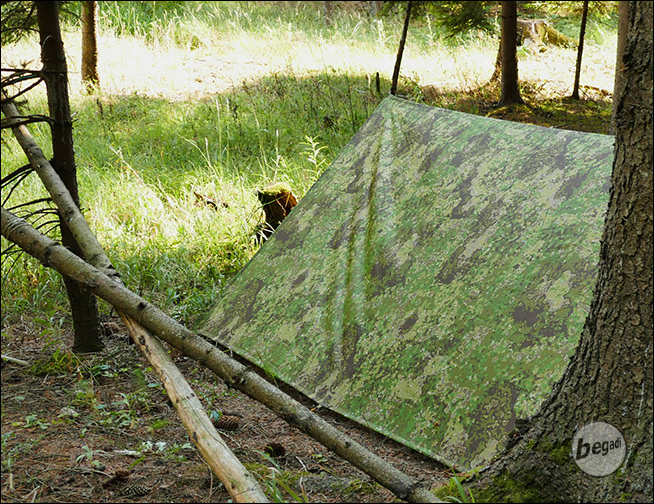 Buy 3 for

€94.91

each and save

5

%
Buy 5 for

€92.91

each and save

7

%
Buy 7 for

€90.91

each and save

9

%
Buy 9 for

€88.91

each and save

11

%