The Cold Weather Primaloft Anorak is part of our FronTier One ultralight clothing system, exclusively manufactured in Pencott Greenzone. Made of ultralight Greenzone 50D polyester, equipped with DWR (Durable Water Repellent) coating and IRR safe, it is the lightest and most flexible clothing we offer. The Anorak forms the cold protection component of the system.
The Anorak is a sweater, similar to our Midlayer Anorak and is a versatile garment for the cold season. The short cut Anorak can be worn under Smocks / Parkas or Hardshells as cold protection or as outer layer. The Anorak was deliberately kept simple and has only a (very large) chest pocket and Hook & Loop for a name tag, so that it can be worn comfortably as an undergarment jacket.
The robust outer shell made of Pecott Greenzone 50D Poly is windproof and water and dirt resistant, with very low weight. The collar made from of soft fleece and is highly closable and protects together with the elastic cuffs and the adjustable hem, effectively against cooling by wind. As the insulating layer original Primaloft Sport is used, as this synthetic fiber provides the most ideal properties for a jacket that is used outdoors. Primaloft is is a first-class compressible filling, absorbs almost no moisture, is highly breathable and very light.
The inner lining is made of skin-neutral polyester, releases moisture quickly to the outside and is very fast drying, so the wearer stays warm and dry!
Over the course of the last year the Anorak proved to be a reliable cold protection in autumn, spring and winter, both as a midlayer and as an outer layer!
PenCott Greenzone is a universal, modern camouflage pattern, developed by Dom Hyde from England in long-term studies and achieves excellent camouflaging characteristics on both short and long distances!
The 50D DWR polyester is designed for light, fast drying, windproof clothing and is extremely light, very sturdy and fast drying. Despite the very good DWR coating, the fabric is not a substitute for rain protection, but a real, good alternative to cotton-based mixed fabrics!
The jacket weighs about 600g in Size L. Washable at 30 ° C, without fabric softener, do not iron.
Review on Youtube:
Video from SCDTV, in polish.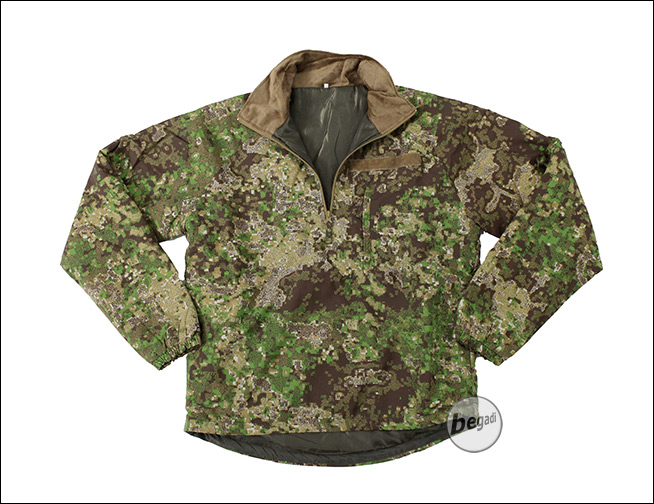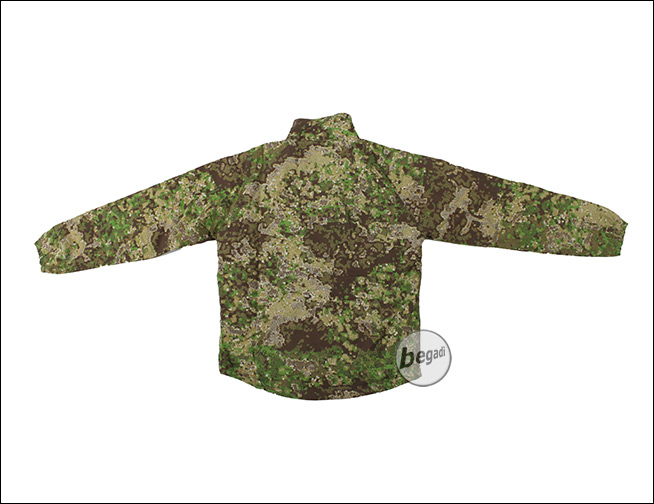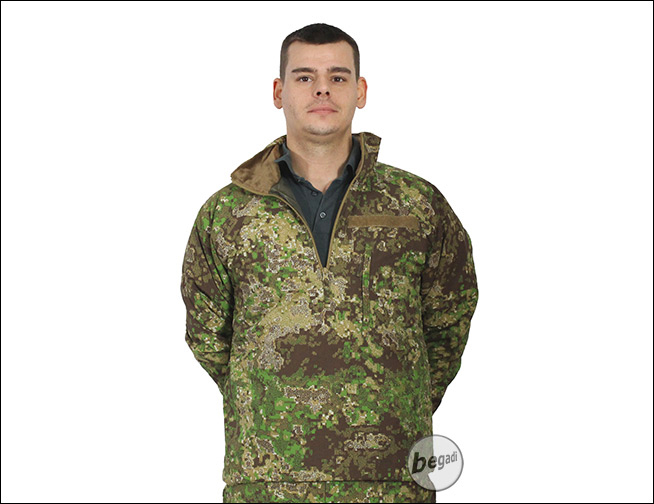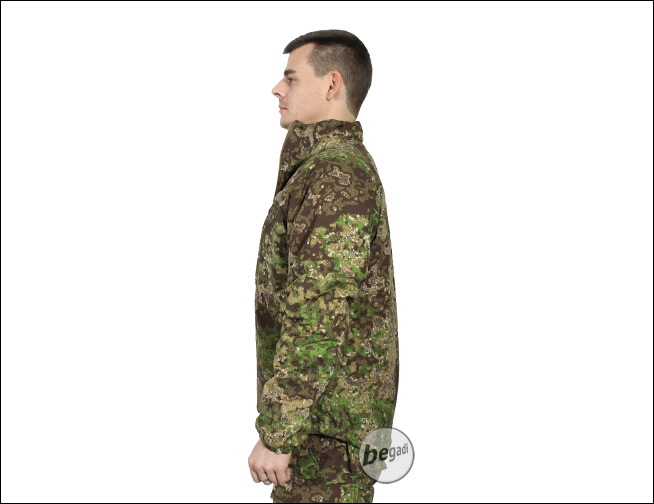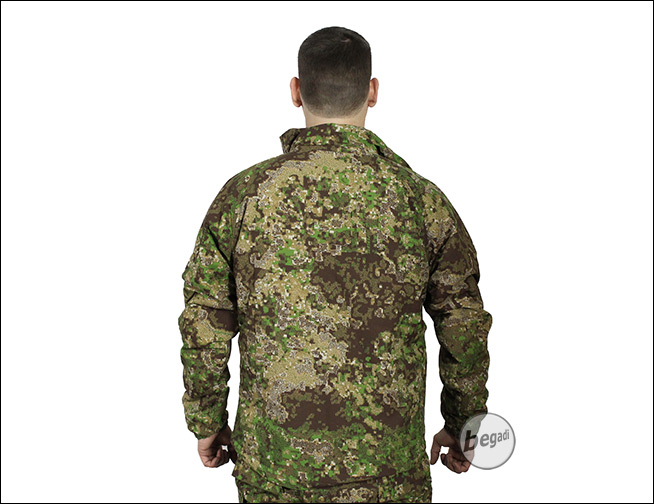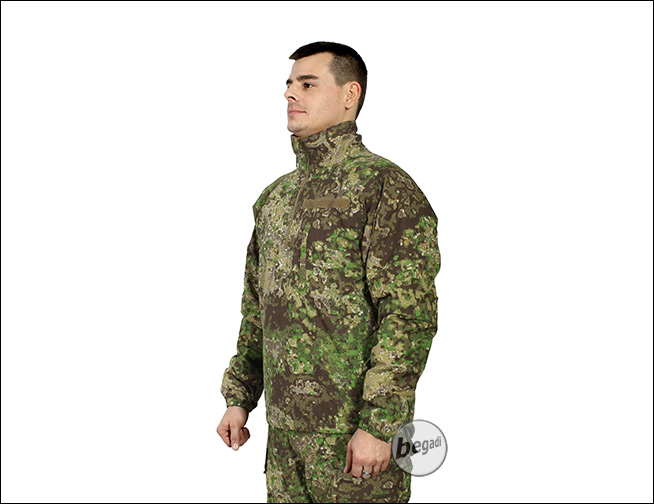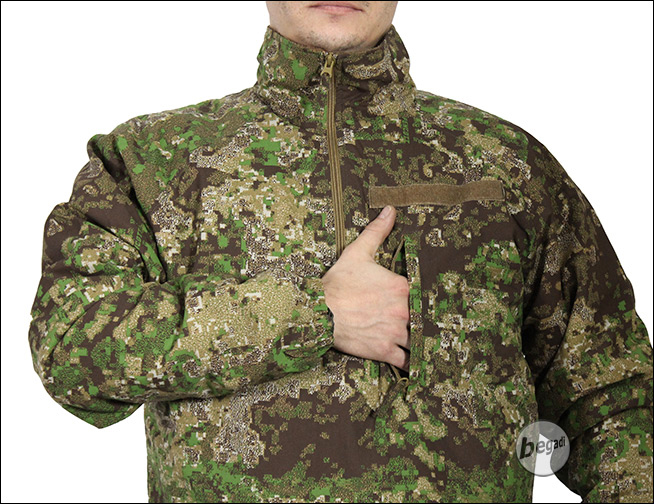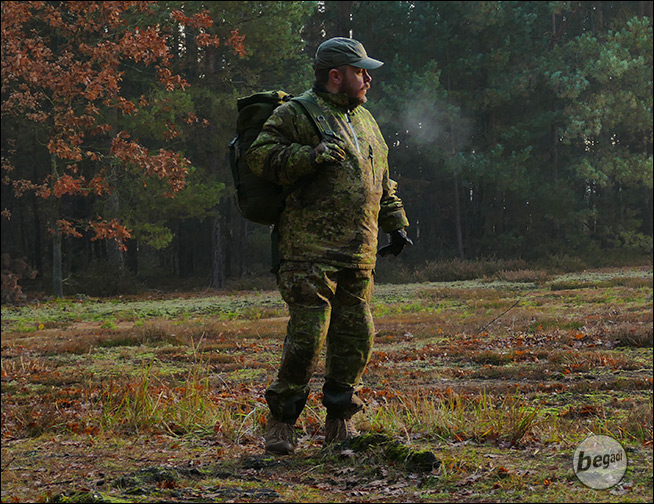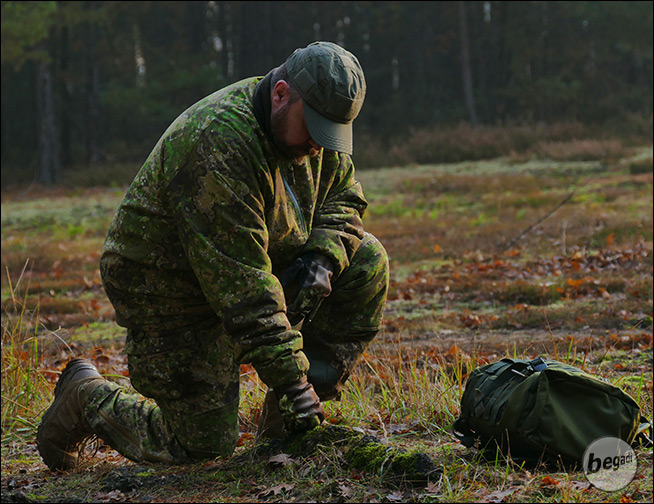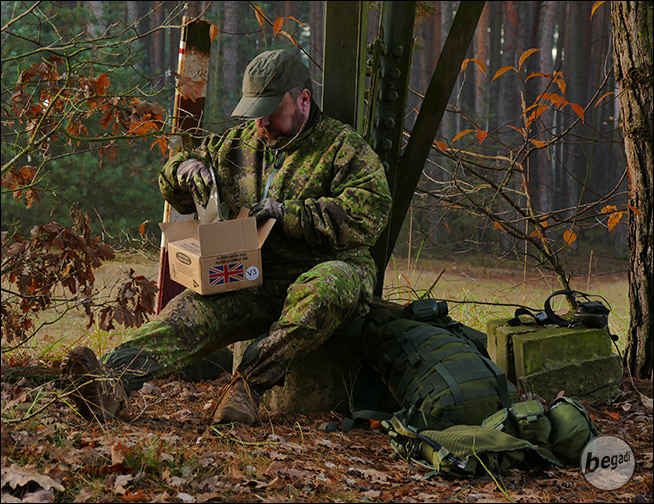 Buy 3 for

€113.91

each and save

5

%
Buy 5 for

€111.51

each and save

7

%
Buy 7 for

€109.11

each and save

9

%
Buy 9 for

€106.71

each and save

11

%
Bitte beachten: Zusätzliche Artikeloptionen wie Tuningpakete etc. werden nicht in den Staffelpreis mit eingerechnet. Der Staffelpreis wirkt auf den eigentlichen Preis des Produktes (Standard Version). Wir berechnen für Sie die Rabatte auf Basis des Prouktwertes mit zugebuchter Artikeloption, damit Sie die daraus resultierenden konkreten Rabattprozente angezeigt bekommen.