Sleeping outside is always weather dependent. The best protection against bad weather is of course a tent (or other solid accommodation). But there are times when it is not feasible, allowed or possible.
This is where the bivy bag comes into play, as a protective layer between the elements and the sleeping bag - it keeps moisture, wind and dirt off.
Our new bivy bags were under development and testing for 2 years.
Important for us were 3 factors: What should the bivy bag do, which material to use and who will produce it?!
- Our first focus was, the bivy bag must be usable in every season, which is achieved with a wide cut, which also accommodates thick sleeping bags, a large mosquito net and a deep zipper, which allows good ventilation.
- For the material we have chosen a 2-layer laminate that is both highly water-repellent and extremely breathable (see info below on breathability).
- As a partner, we have chosen a company that has supplied the Norwegian Military and Australian Forces for more than 10 years, the best conditions for an all-weather product.
The bivy bag was used, in the test, even as a pack sack in the luggage sled!
Another important factor in the testing and development was the realization that there is no "one size fits all" solution. Too large sleeping bag covers are unnecessary ballast, too small limits the user and reduces the insulation. Therefore we decided for 2 sizes.
The bivy bag is designed as a full bag, meaning that it has no cutout for the face, but can be completely closed (ideal for bivouac preparation, please always leave a louver open to allow air circulation.) The bivy bag is 2.5/3 zippered and opens on a large area if it is too warm, the built-in mosquito net can be closed separately with its own zipper, so the bivy bag can remain open in the summer and the mosquito net closed.
If not needed, the mosquito net can simply be opened and pushed into the bivy bag! Multiple loops on the edge of the bivy bag allow for fixation in uneven terrain and to increase the bivy bag's height for more freedom and circulation in the bivy bag. A packsack is included.
Size selection:
The bivy bag comes in 2 sizes:
- Regular: 205cm x 100cm
- Large 225cm x 105cm
We recommend to add about 20 cm to your own size and then choose the bivy bag that comes closer. This means:
Up to a height of about 185cm you can choose Regular.
From a height of 185cm to 205cm you should resort to Large.
Also broad-shouldered persons have been able to fit a full-size mattress and a winter sleeping bag in the bivy bag in size Regular!
About the laminate:
We have chosen a very high quality laminate, the factory specifications set here a water column of 10,000mm and a water vapor permeability of also 10,000MVP. The latter was the most important factor for us, even the cheapest laminates nowadays have a water column of 8000-10000, but stagnate at an MVP value of 5000. Practical example: When we tested clothing from the material, we arrived after 8hrs in -17°C and squalls in a heated accommodation - and had no sweat build up inside our Layers.
What is important to understand: A laminate is always water repellent, never waterproof. Mechanical stress (such as friction), soiling and soap residue can affect the water column. At the last bivouac, we had a thunderstorm that drove the rain from all directions into the camp and pressed the Tarps almost flat against the bivouac sacks. After 3 hours, weak spots were created at the places where the wet tarps rubbed on the laminate - the rest was completely dry.
Tips for care and use:

- Choose the right size for you!
- Cleans the bivy bag with lukewarm water and mild soap
- Rinse off all soap residue under all circumstances!
- Do not "overpack" the bivouac sack, the water column is affected under tension
- Avoid wet clothes in the bivouac sack, as it creates "water bridges"
- Maintain the zippers in winter with wax or silicone spray
Data:
- Size Regular: 205cm x 100cm at about 940g
- Size large: 225cm x 105cm at 960g approx
- Water column: 10.000mm
- Breathability: 10.000MVP
Video:
You will find our BE-X trailer "Our hard shell clothing and equipment in testing"
here.
(YouTube)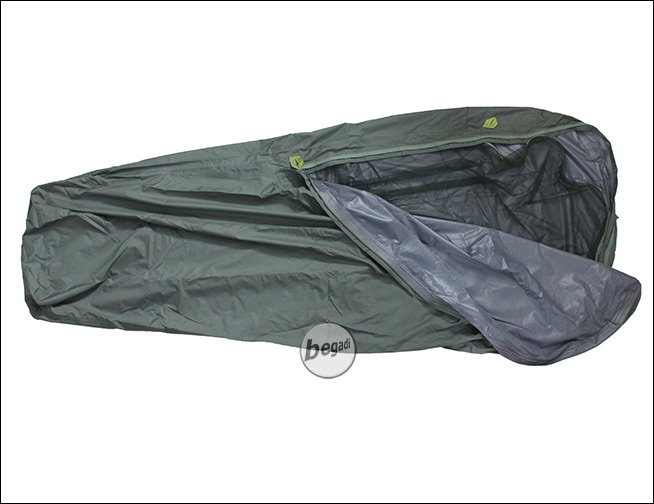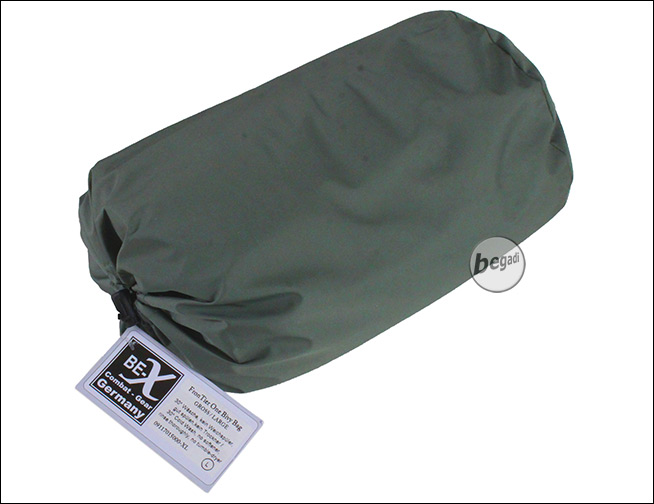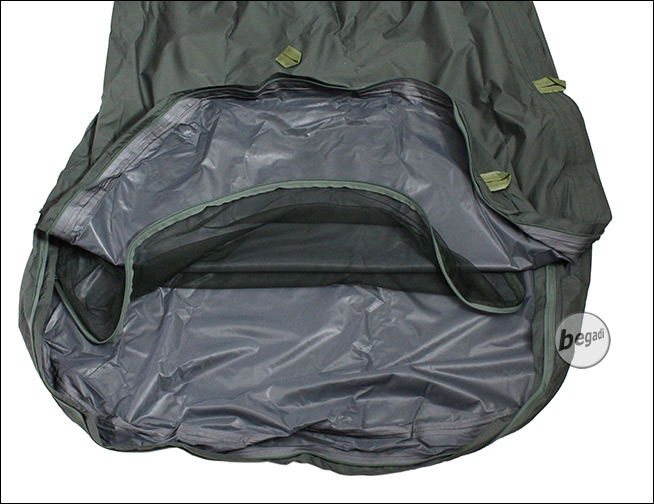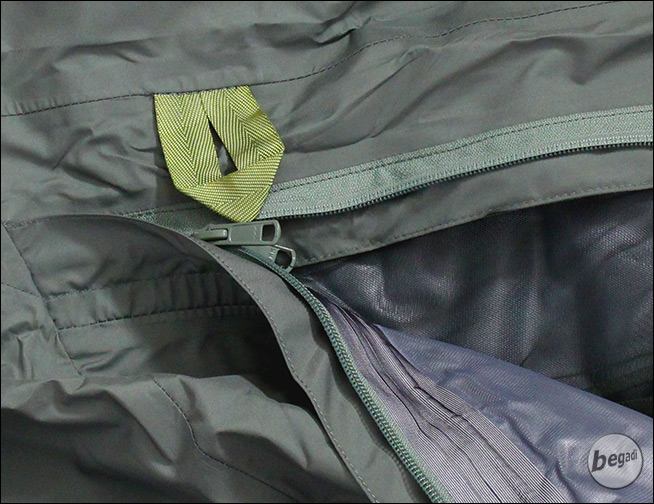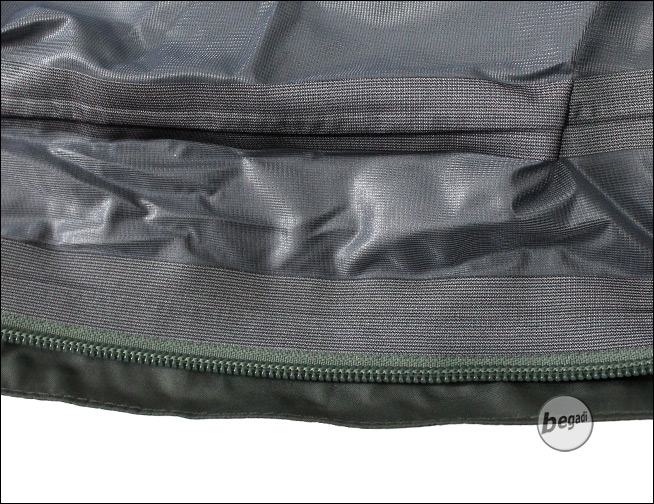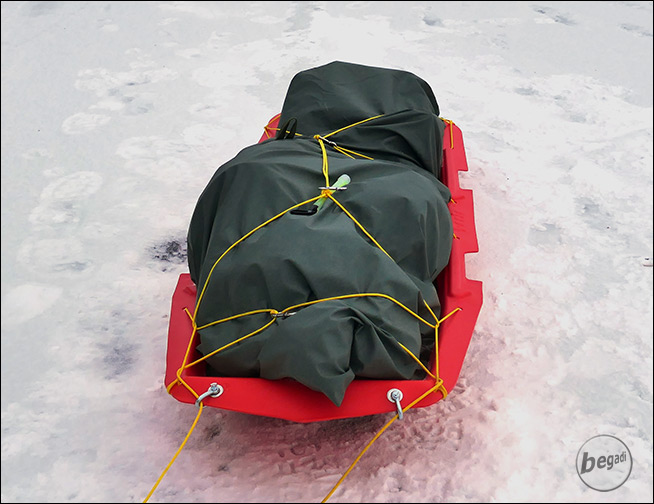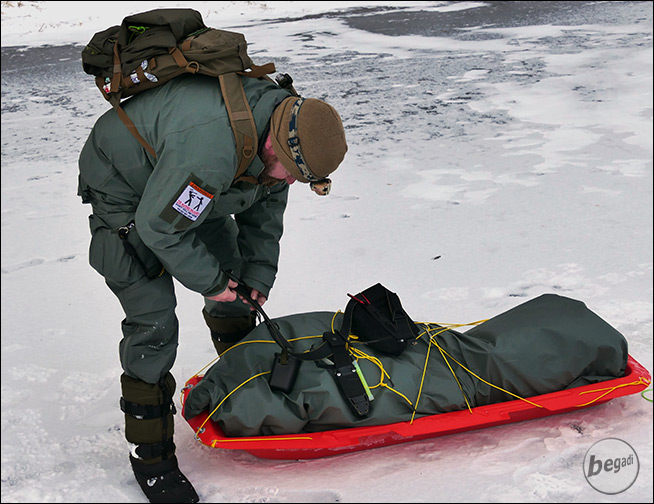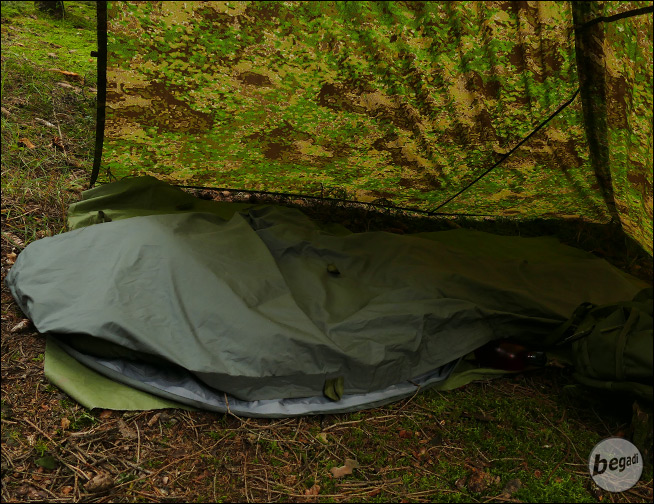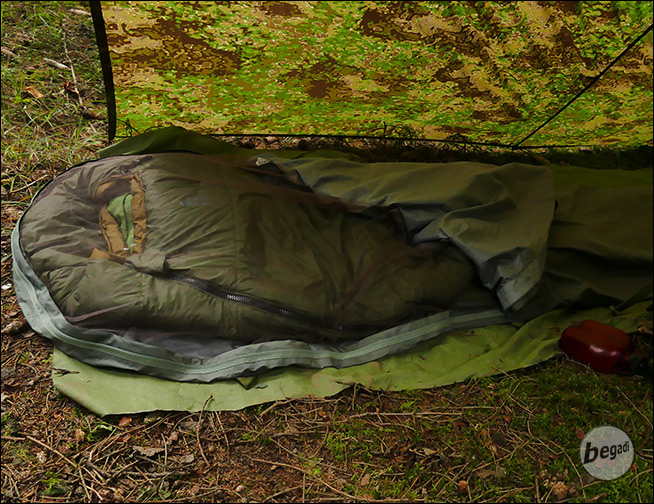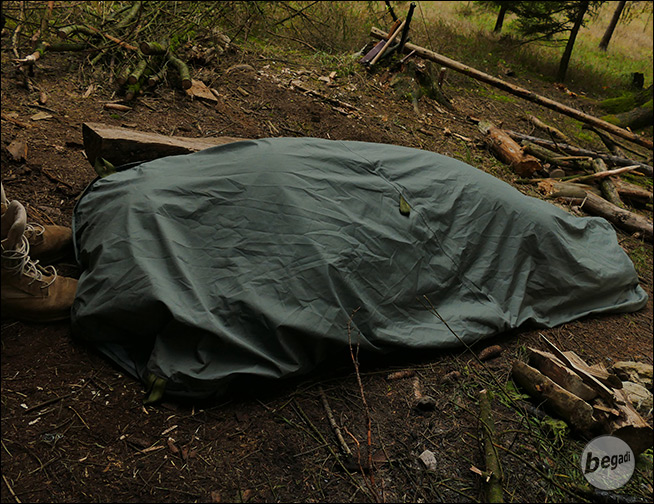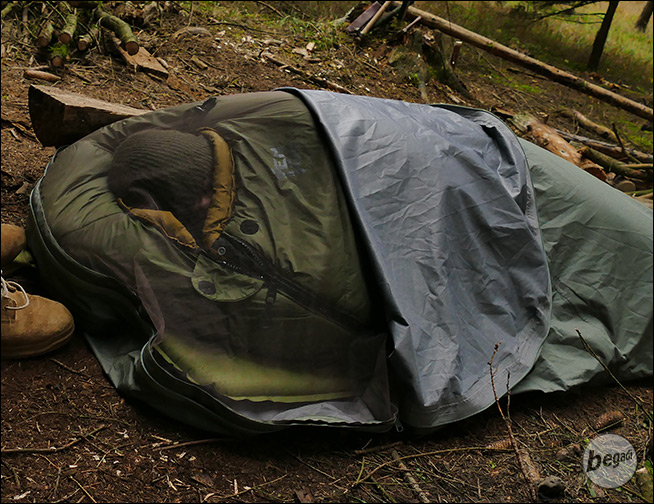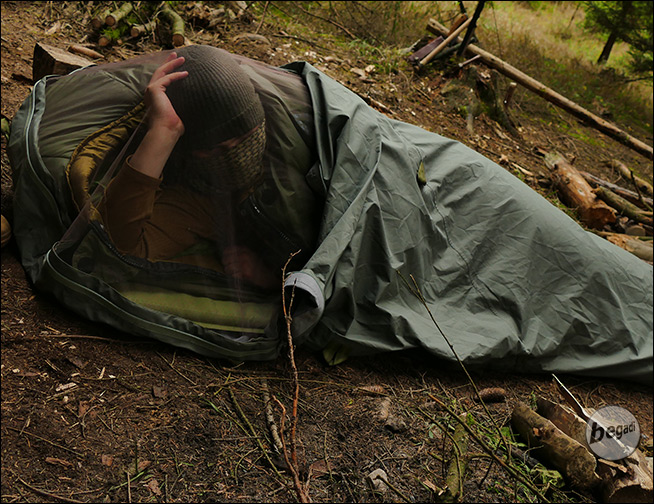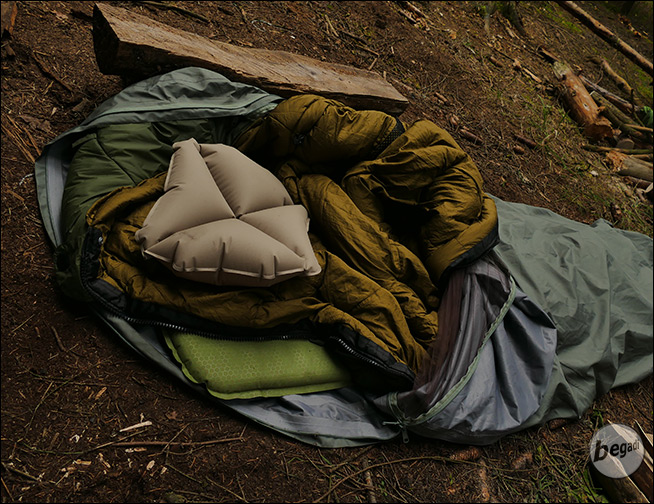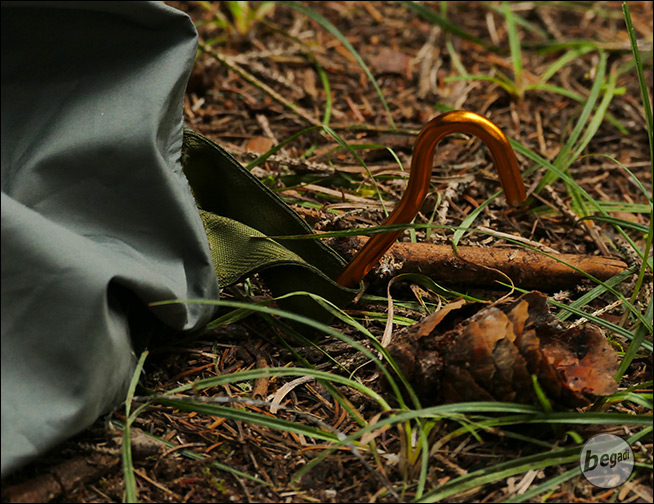 Buy 3 for

€161.41

each and save

5

%
Buy 5 for

€158.01

each and save

7

%
Buy 7 for

€154.61

each and save

9

%
Buy 9 for

€151.21

each and save

11

%