The company Amomax was founded in 2018 with the aim of using the know-how from the market of accessories for real weapons to produce robust and well-fitting Airsoft accessories, with a focus on hard-shell holsters and magazine pouches.
The declared goal of Amomax are products, especially for airsoft players, that have been completely adapted to the airsoft weapons. This also includes precise information on the compatibility of the holsters in order to enable a problem-free selection!
The double magazine pouch is ideal for Speedsoft players, for AIPSC shooters, but also, in combination with the MOLLE adapter below, for AS players who need quick access to their magazines! Due to the good adaptability and the setting options, this magazine pouch can be perfectly adapted to the needs of the individual player!
Properties at a glance:
- Universally suitable for 9mm, .40 & .45 caliber double stack magazines
- Perfectly adaptable thanks to 3 different setting points
- The tension can be adjusted without tools using a knurled screw
- Adjustable in 5 different angles
Link Tips for Amomax:
- AMOMAX Molle / PALS adapter for hard case holster, black [AM-MA]
- AMOMAX hard shell magazine pouches (overview of all versions in the shop)
- AMOMAX Hard shell holster (overview of all versions in the shop)
- AMOMAX Belt clip for hard-shell holsters, magpouches etc. [AM-BC2]
- AMOMAX Hard shell dropleg / leg platform - black [AM-DLP]
- AMOMAX Replacement adapter paddle for hard shell holsters & accessories [AM-P001]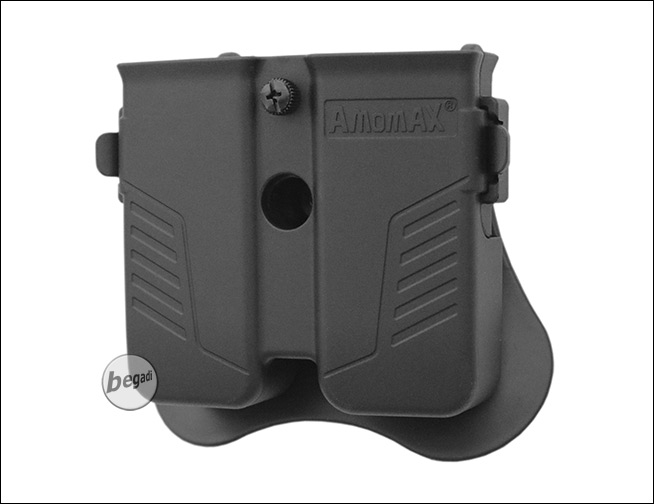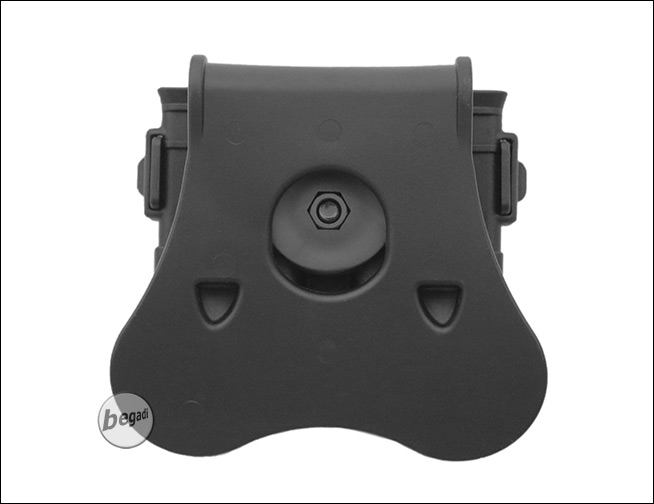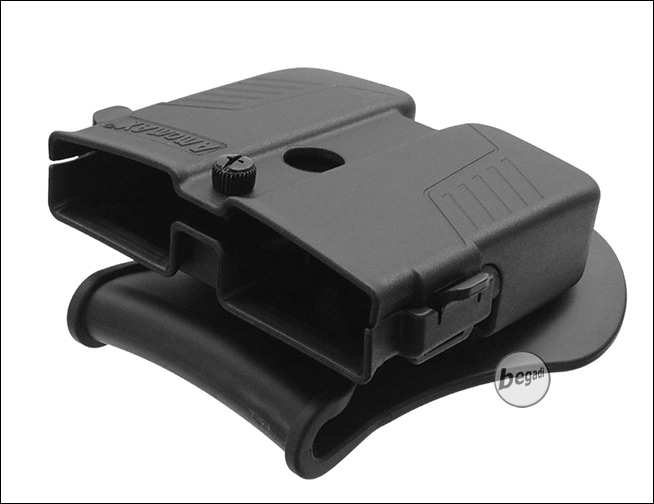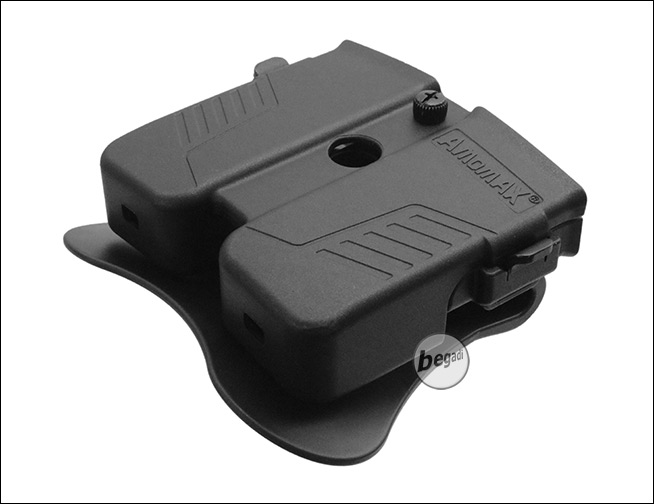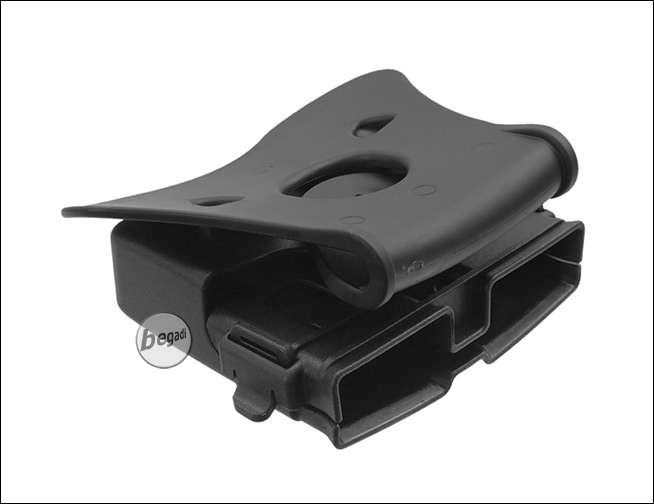 Buy 3 for

€12.83

each and save

5

%
Buy 5 for

€12.56

each and save

7

%
Buy 7 for

€12.29

each and save

9

%
Buy 9 for

€12.02

each and save

11

%