The Amomax company was founded in 2018 with the aim of using the know-how from the market for accessories for real weapons to produce robust and well-fitting airsoft accessories with a focus on hard-shell holsters and magazine pouches.
The declared goal of Amomax are products, especially made for Airsoft players, which have been completely adapted to the Airsoftguns. This includes precise information on the compatibility of the holster, so that a problem-free selection is possible!
Hard shell holsters are becoming more and more popular and although they are not as universal as the classic nylon holsters, the advantages are obvious!
Because they are adapted directly to the weapon and Amomax holsters are specially designed for airsoft weapons, they only have the necessary minimum gap dimensions to safely hold the weapon.
This ensures the highest level of safety and ergonomics.
The Amomax holsters consist of several components, the holster is attached to the respective adapter with several screws using the tool provided. As standard, we deliver the Amomax holsters with a paddle adapter for the waistband.
The gun locks automatically when it is put away - when the weapon is inserted into the holster, a spring-loaded locking catch engages. The holster is then unlocked with your index finger.
For the Amomax holsters we also offer Molle adapters, belt adapters etc. - as well as matching pistol magazine pouches. Corresponding links can be found at the end of the offer.
The "AM-C127" model is specially designed for the Cyma CM.127 series.
Links for Amomax:
- AMOMAX Molle / PALS Adapter for Holster, black [AM-MA]
- AMOMAX Molded Magazinpouches (All Pouches)
- AMOMAX Molded Holster (All Holsters)
- AMOMAX Beltclip for all holsters and pouches. [AM-BC2]
- AMOMAX Hartschalen Dropleg Plattform, black [AM-DLP]
- AMOMAX Replacement Paddle for Molded Holster & Accessory [AM-P001]
- Overview of all available Cytac articles in the Begadi Shop (are compatible with Amomax)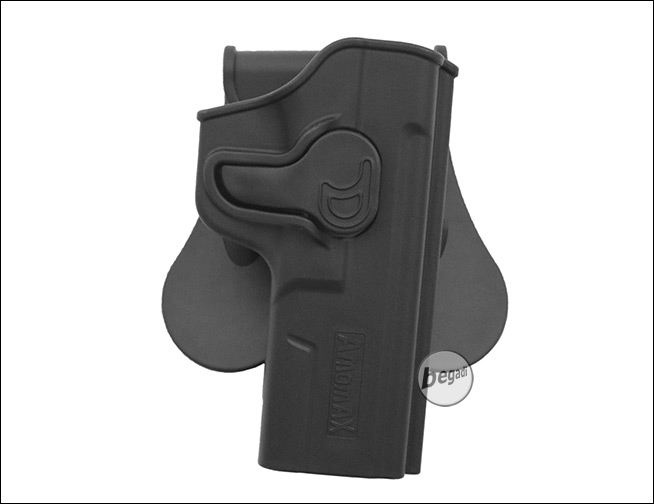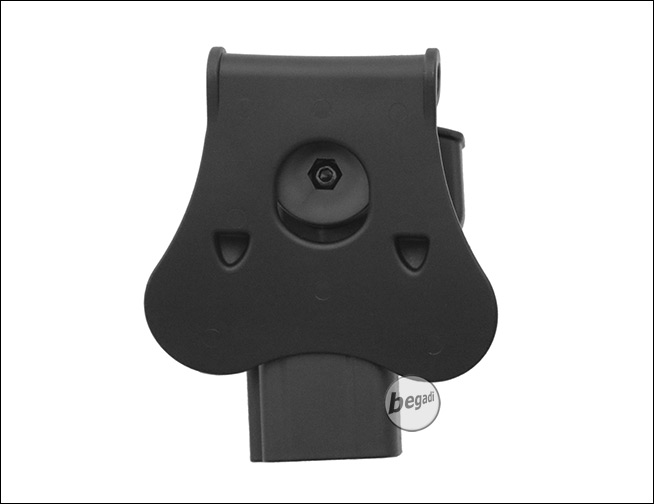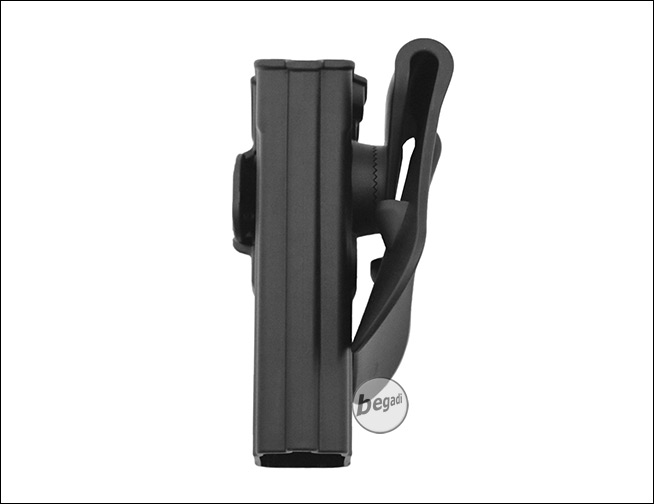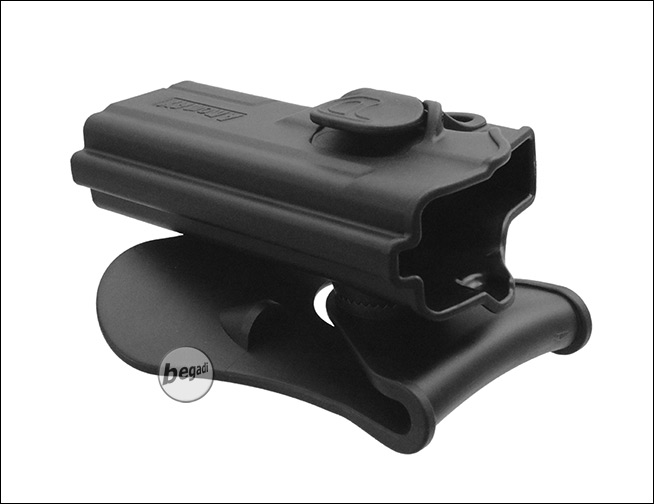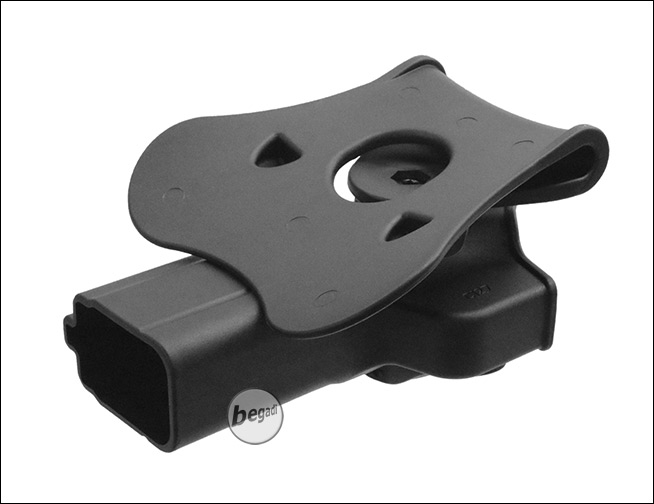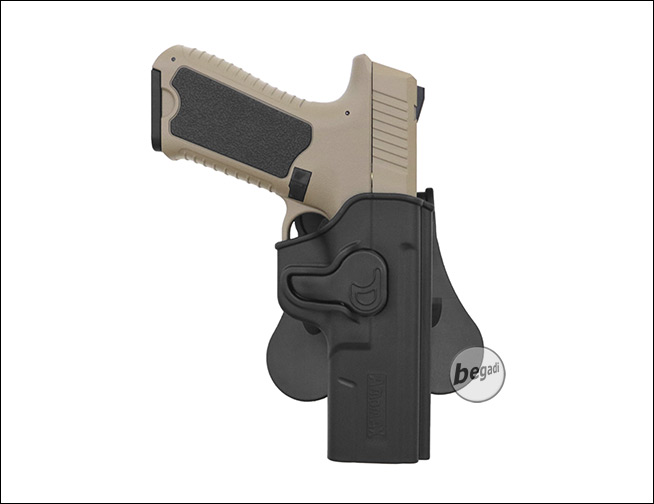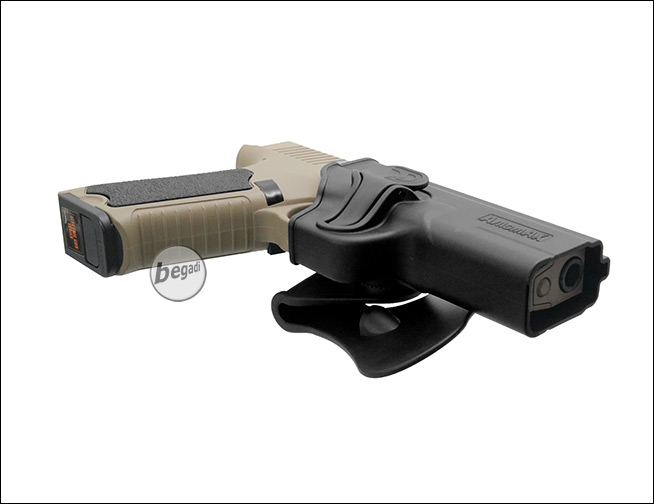 Buy 3 for

€13.48

each and save

3

%
Buy 5 for

€13.21

each and save

5

%
Buy 7 for

€12.93

each and save

7

%
Buy 9 for

€12.65

each and save

9

%