Note:
This product may be sent with the DPD within Germany and Austria, as it is assigned to the UN1950 and can be sent as an LQ (= low quantity) quantity. With this product there are no extra shipping costs for the transport of dangerous goods.
In our opinion, the absolute highlight of the ProTech series, the internationally highly valued Airsoft Green Gas.
This gas works down to the lower temperature range of + 5 ° C, which makes it an excellent choice, especially in the autumn and spring months.
Another advantage is the relatively low proportion of silicone oil. Many airsoft gases have a very high proportion of silicone oil, which then spreads excessively in the system and in the HopUp, which then leads to a deterioration in the shot pattern. At ProTech the ratio is right, not too much and not too little.
Furthermore, the gas increases the performance under optimal conditions by up to 20 FPS compared to other green gas.
In order to illustrate the effect with the silicone oil distribution in the system, we have inserted 4 pictures below that show what a KJW M4 GBBR (as an example) looks like after 3 magazine fillings with the ProTech gas on the one hand and another gas on the other.
The mini version of the ProTech Airsoft Green Gas with 100ml content can also be carried in the equipment due to its small size - for quick access on the field.
Bottle size: 16.5 x 3.3 cm
Downloads:
- ProTech Airsoft Green Gas Safety Data Sheet (English)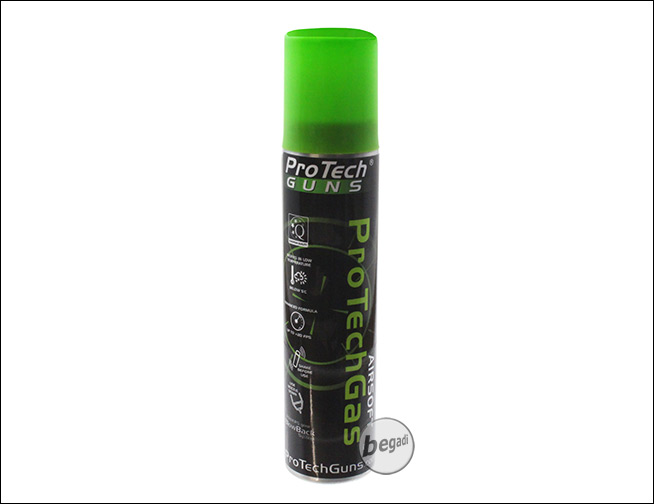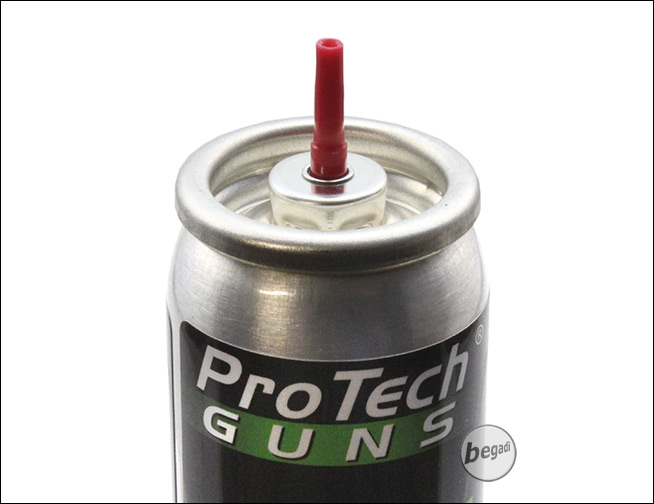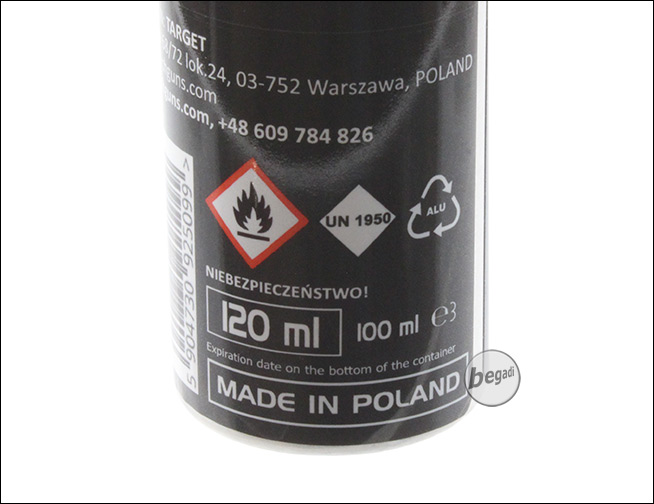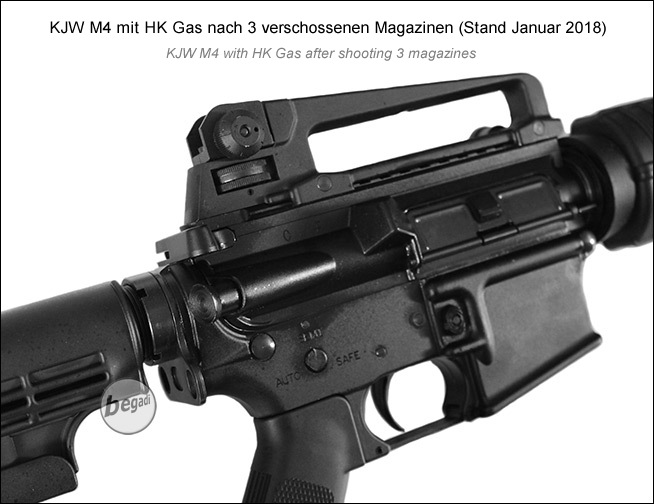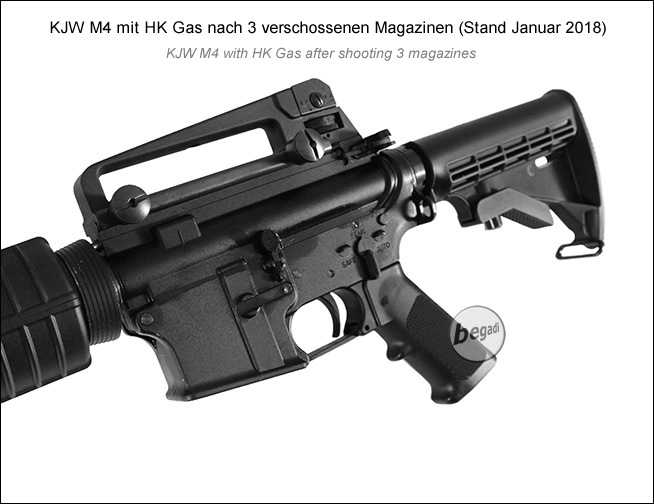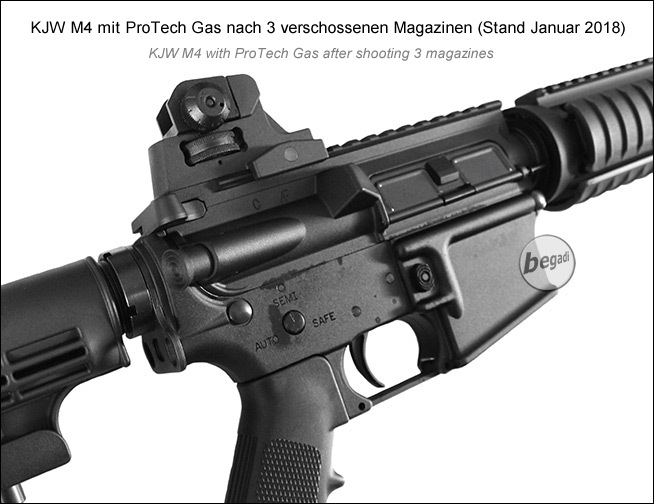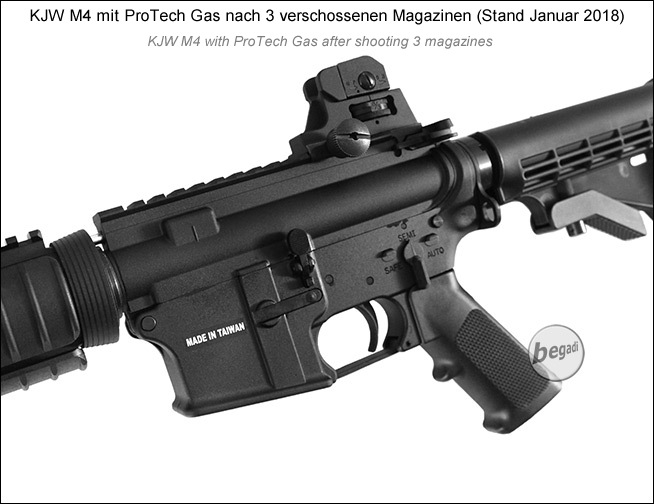 Buy 3 for

€3.33

each and save

5

%
Buy 5 for

€3.26

each and save

7

%
Buy 7 for

€3.19

each and save

9

%
Buy 9 for

€3.12

each and save

11

%